A few weeks ago, we made our way out to the apple orchard. It's now part our fall traditions along with going to a pumpkin patch. And although the weather in southern California never quite makes it feel like it's truly fall, we were excited to hear that cooler temperatures were expected on our apple picking day. By cooler, I mean in the 70s (ha! I know not so cool in other parts of the states). But once we arrived up the mountain top, we realized that the weather channel must have been talking about another city. It was actually hot and that's when I realized that wearing black might not have been such a great wardrobe choice after all.
But regardless, we all had a blast and more so as my brother-in-law, sister-in-law and nephews (the girls' primos) joined us as well. And, seriously, how cute are these kiddos? Biased over here but love seeing how excited they get when they see each other and play together. #CousinLove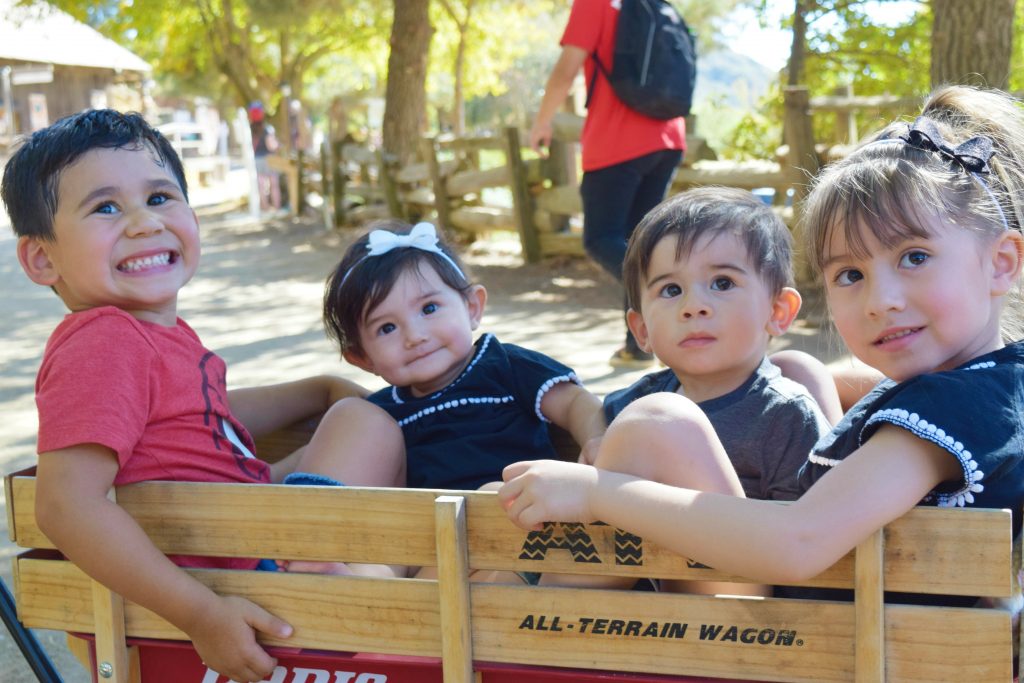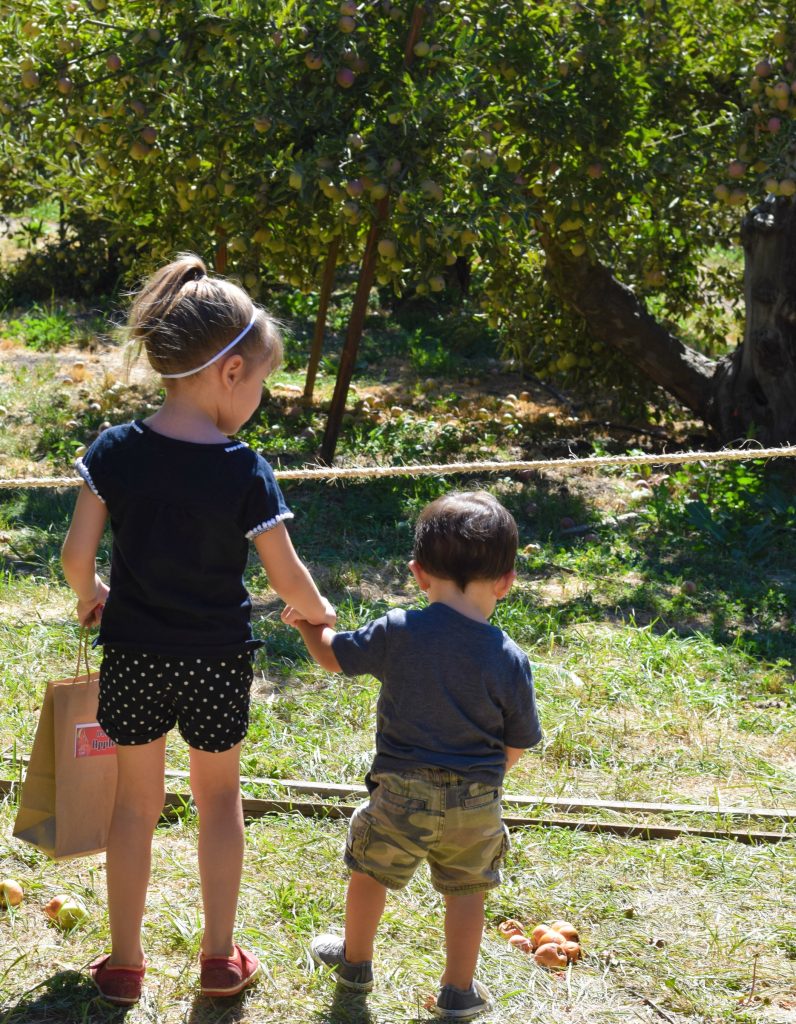 Apple Pumpkin Pie Spice Overnight Oats
Ingredients
3/4 cup almond milk or milk of choice
1/2 cup organic whole grain oats
1/3 cup pumpkin puree
1 apple, chopped we love Honeycrisp Apples
1/2 tsp pumpkin pie/ apple pie spice
3 tbsp raw honey
2 tbsp pumpkin seeds
Instructions
Chop apple and place into skillet. Add 1 tbsp of honey and dash of pumpkin pie spice. Let simmer for about 5 minutes. Set aside to cool off. Add milk, oats, pumpkin & apple pie spice and honey into a bowl and mix. Add all ingredients from bowl into a container with a lid (I prefer using a mason jar). Fasten lid and shake until combined. Layer in pumpkin puree and then top off with chopped apples and sprinkle pepita seeds on top. Refrigerate overnight. Serve cold or warm!
https://themotheroverload.com/apple-pumpkin-pie-overnight-oats/
While most people would make an apple pie or high in calorie treat with their orchard apples, we made a healthier and delicious way to get our apple pie fix. It's great for parents that are on-the-go as it's made overnight and a perfectly sweet way to start your day. Enjoy!
Cheers to all the apple and pumpkin fall recipes! Especially if they're easy to make, delicious and on the healthier side.
Abrazos (hugs) — Gladys