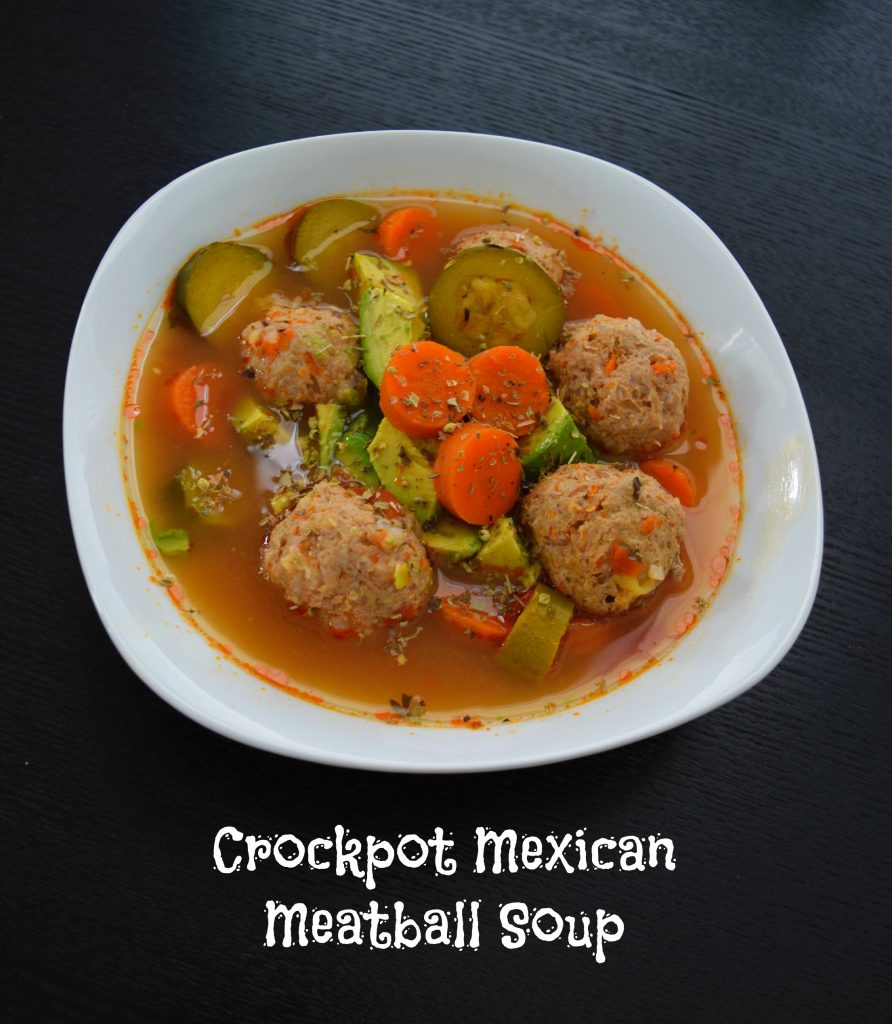 Today, I'm sharing one of my absolute favorite crockpot recipes, Albondigas (Mexican Meatball) Soup. It takes me back to my abuelitas (grandma's) kitchen. For years, our family has gathered around my abuelitas kitchen table to enjoy this wholesome winter soup and listen to her stories from when she lived in Mexico to when she immigrated to the US with four young kids in tow. Such a remarkable and brave thing to do.
Have you or any of your ancestors immigrated from another country? And by the way, did you know Assunta Cantisano (the creator of Ragú) did just that?
"Assunta made the voyage from Italy to America with a little something extra up her sleeve, her family's recipe for tomato sauce– a secret and sublime combination of vine-ripened tomatoes, fresh basil, fennel, garlic and ground pepper, meticulously writing down every detail and hiding it for safe passage. She must have known she was onto something when the neighbor's raved about it. Then the neighbor's neighbors. Word spread, and when people in Iowa started grabbing it off the shelves, well, the legend was off and running. It wasn't easy, Assunta grew up in a man's world during our nation's toughest time– the Great Depression. And in a time when people expected less, she gave them more. When people were forced to put their hopes, dreams and aspirations on the back burner, Assunta placed hers decidedly on the front burner. Her recipe literally became the recipe for her success…Thus, Ragú pasta sauce was born! Hundreds of pasta sauces have graced the shelves over the past 80 years, but only one has become America's number one!"  — According to Mindshare
What an inspiring story, right?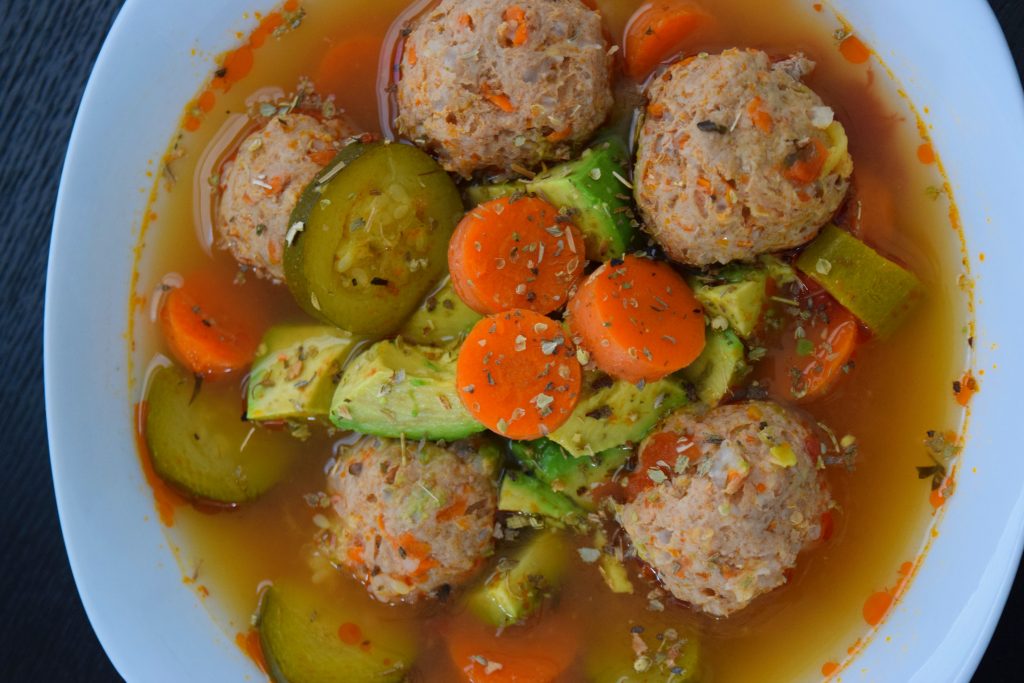 So over the years, I've made my abuelitas albondiga soup using her traditional recipe as well as added a couple twists to it to make it a tad bit easier for moms on-the-go to make. Ahem, for those days when you just need to run errands all day with the kiddos and don't have time to make a decent dinner, this one's for you!
Crock-Pot Mexican Meatball Soup
Ingredients
Serves up to 8
1 1/2 lb Ground Turkey
1/2 Cup Organic Carrots, Finely Chopped
2 Large Organic Avocados, Diced
1/2 Jar Ragú Spicy Italian Style Pasta Sauce
1 cup Lemon Wedges
2 cups Organic Zucchini, Chopped
2 Cups Organic Carrots, Chopped
1 Cup White Rice
6 Cups Water
2 Tbsp Salt
*Top each bowl with a pinch of oregano dried leaves
Instructions
Add Ragú Spicy Italian Style pasta sauce to a saucepan and simmer on low until it starts to boil. This will cut down time by not having to make a tomato sauce from scratch. Plus the pasta sauce has tons of flavor! Ragú also has a new Organic pasta sauce that can be used instead. Look for it at your local grocery store.
Boil water in a separate pan and add it to crockpot along with pasta sauce. Turn Crock-Pot to high.
Chop carrots and Zucchini and add them to Crock-Pot.
Finely chop 1-2 carrots and add it into a large bowl. Place rice and raw ground turkey into the same bowl and mix all ingredients (carrot, rice and ground turkey). *Add a couple tsp of salt. Make 1 inch meatballs and place them into the Crock-Pot.
Change Crockpot setting to low and let the soup cook for 5-6 hours. This means you can go on about your day while the Crock-Pot does it's thing! 😉 Once the soup is ready, add avocado, a pinch of oregano leaves and lemon juice.
https://themotheroverload.com/crockpot-mexican-meatball-soup/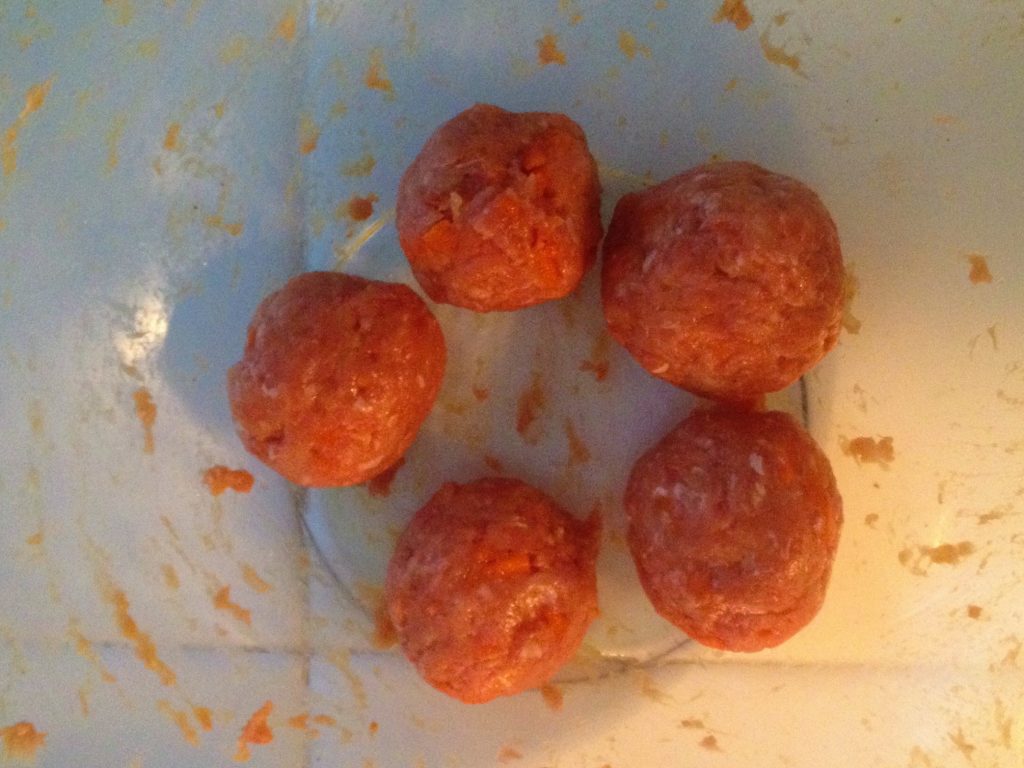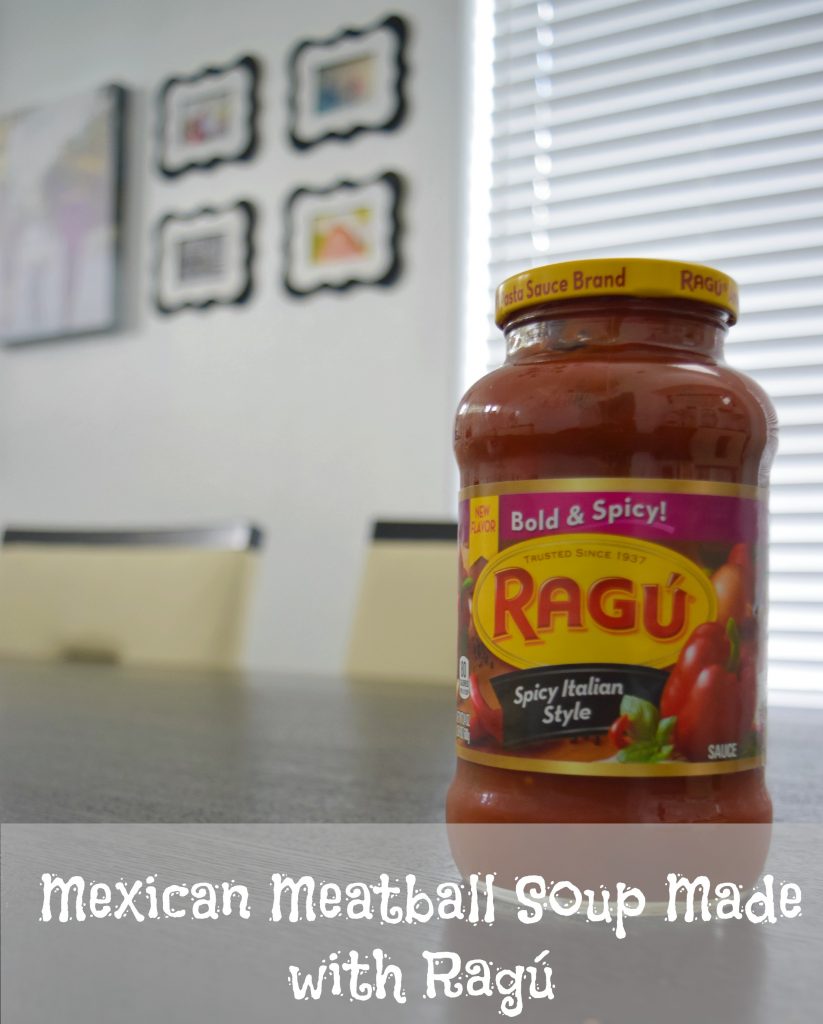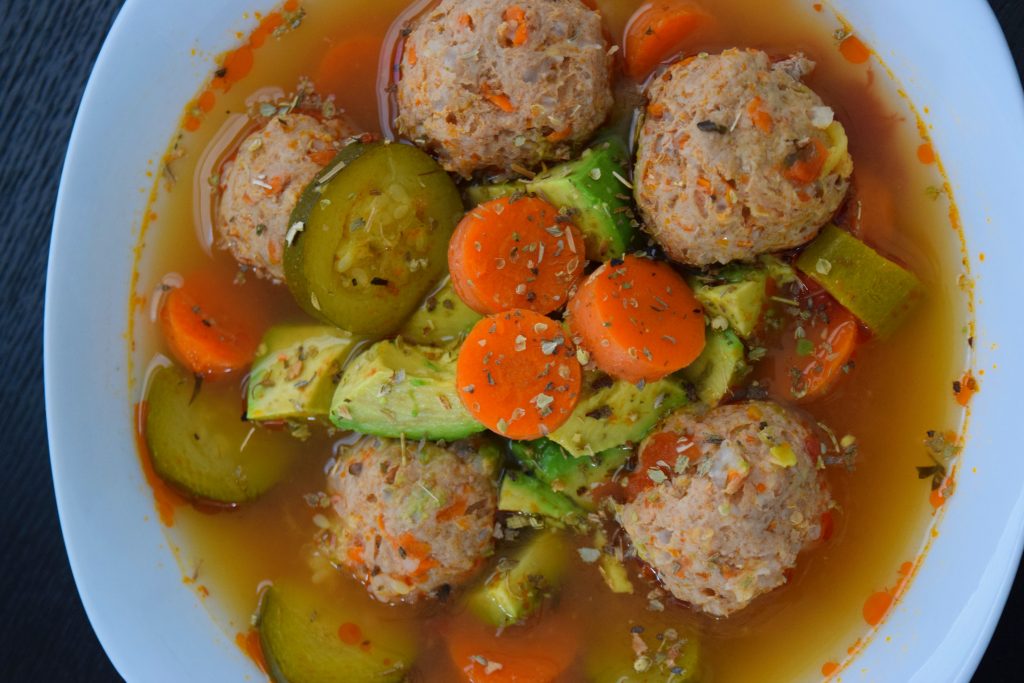 Ragú currently has a sweeps contest on Food(dot)com! Ready. Set. Cook! The contest challenges home cooks to create new and unique recipes featuring Ragú sauce. So stop by Food.com and enter your recipe! You might just win $3,000!! Fingers and toes crossed you win. 😉
Abrazos — Gladys