Cara Cara Almond Protein Mini Muffins
As a mom of two little ones, I'm constantly on-the-go and eating an actual meal (hot at that) can be nearly impossible. I do, however, manage to eat tons of snacks throughout the day. I guess you can say they're my mini mom meals. These meals are usually jam packed with protein, fiber and are naturally sweetened to take care of that sweet tooth of mine.
Recently, I created a breakfast muffin recipe that is perfectly paired with a cup of joe for our hectic school day mornings.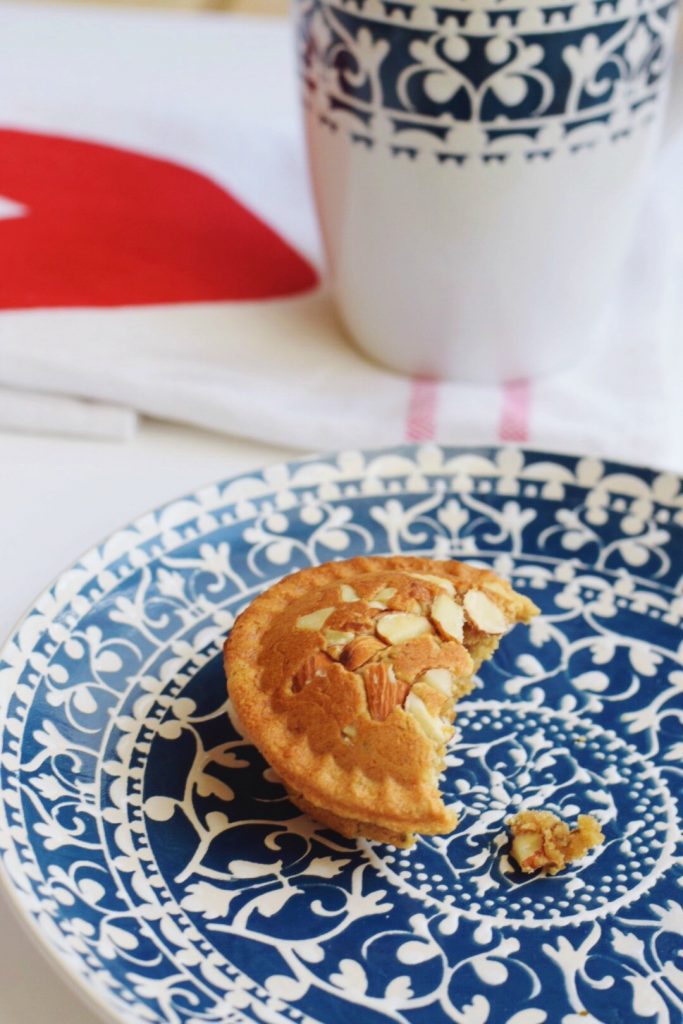 What's The Special Ingredient?
This recipe includes a super sweet delicious fruit that I simply can't get enough of lately, Cara Cara oranges. Have you heard of them? They are and I kid you not, The best kind of oranges I've ever had. And no, this is not an ad. They are that good!
Fun fact: According to the Food Network, "These oranges were first discovered in 1976 at Hacienda Cara Cara in Venezuela (hence the name) and are now grown in California." They're seedless, have a reddish-pink flesh (think a-la-blood orange) and are sweet yet tangy. You can find this amazing citrus fruit during their short-term season, December through April.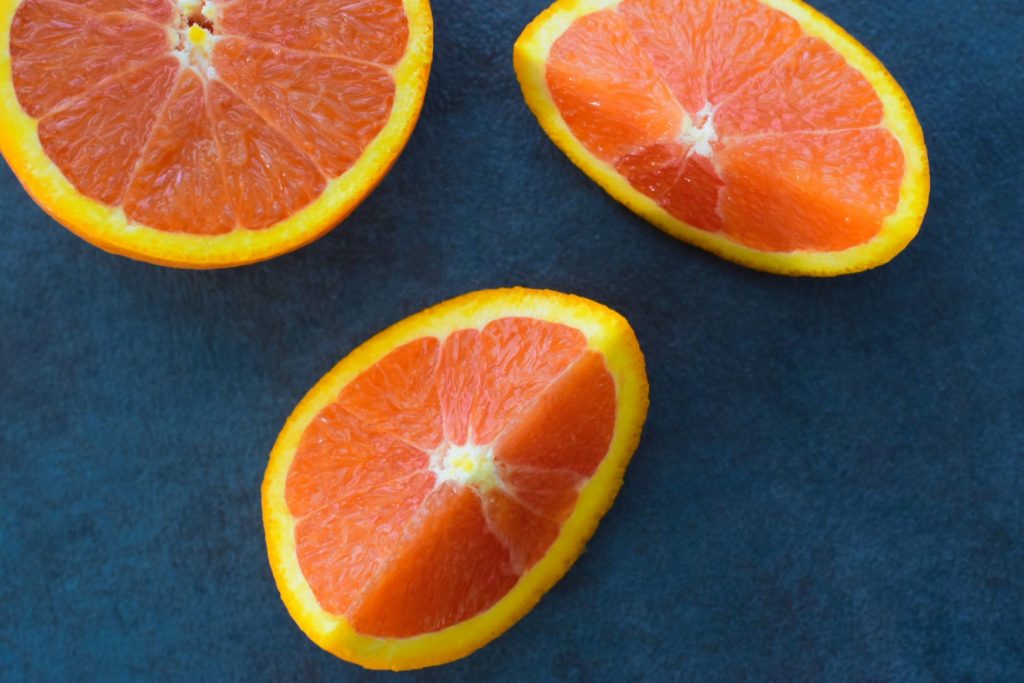 The Recipe
Orange Almond Protein Mini Muffins
Ingredients
2/3 cup Almond Meal
1 cup wheat flour
2 tsp baking powder
3/4 tsp sea salt
1/3 cup organic honey
1/2 cup Cara Cara orange juice
2 tsp vanilla extract
1 tsp chia powder
1/2 tsp chia seeds
1/3 cup chopped almonds
*No eggs were added to this recipe as our oldest is severly allergic to them. The acidity of the orange mixed with the chia powder seems to bind the ingredients while keeping the muffins moist.
Instructions
In large mixing bowl, whisk together flour, meal, baking powder, chia powder/seeds and salt.
Slowly mix in the Cara Cara orange juice, vanilla and honey. Mix until it becomes sticky and smooth. Mix in chopped almonds.
I used a Babycakes cupcake machine to make these mini muffins.
Turn Babycakes machine on and spray the inside with coconut oil or vegetable oil. Make sure each cavity is fully oiled.
Add in mixture to each cavity making sure you fill to the top. Sprinkle additional chopped almonds to tops.
Close lid and wait until machine alerts they're fully cooked.
Remove muffins and place onto cooling racks.
https://themotheroverload.com/orange-almond-protein-mini-muffins/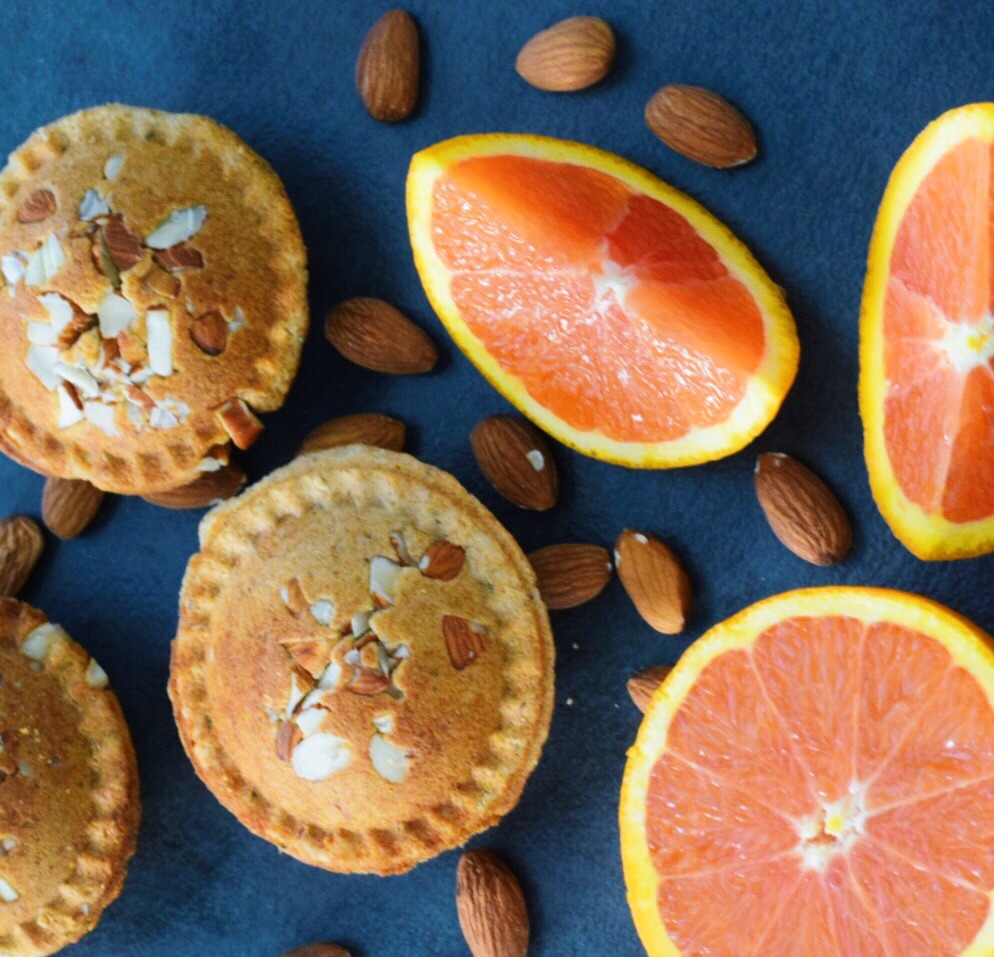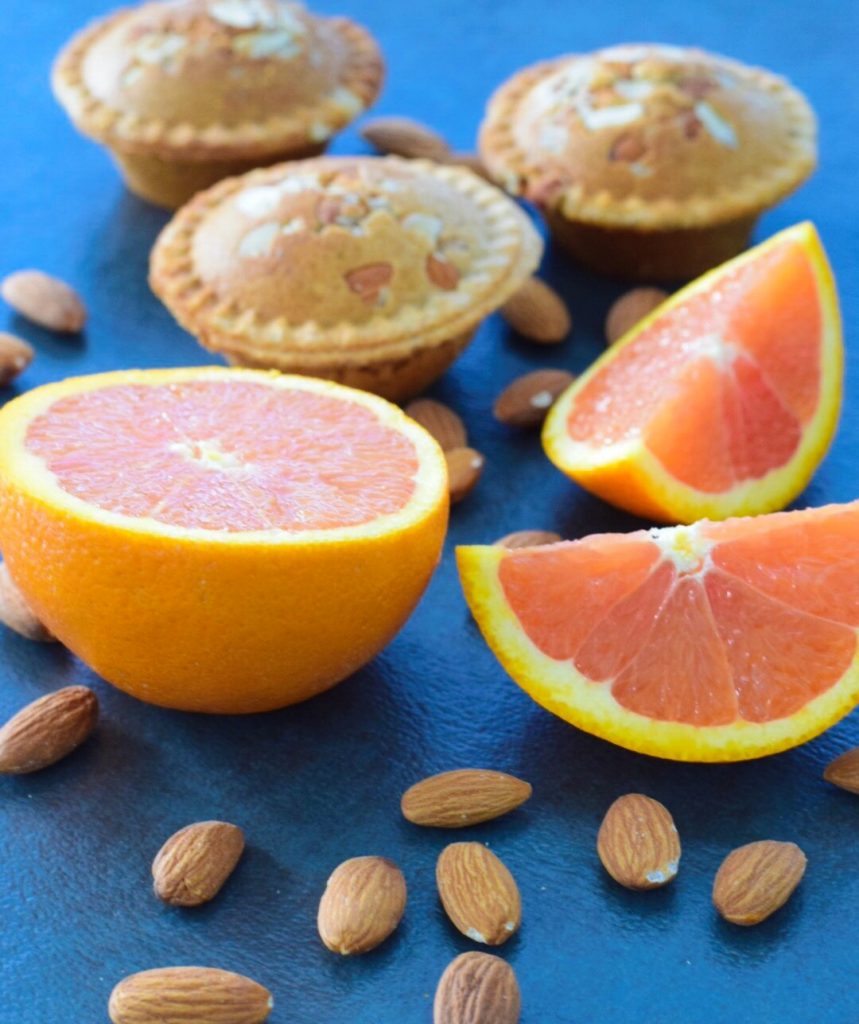 So if you're in luck and can grab a couple pounds of these delicious oranges, make these delicious muffins! I promise they'll keep you going throughout your busy mornings.
Abrazos (Hugs),
Gladys