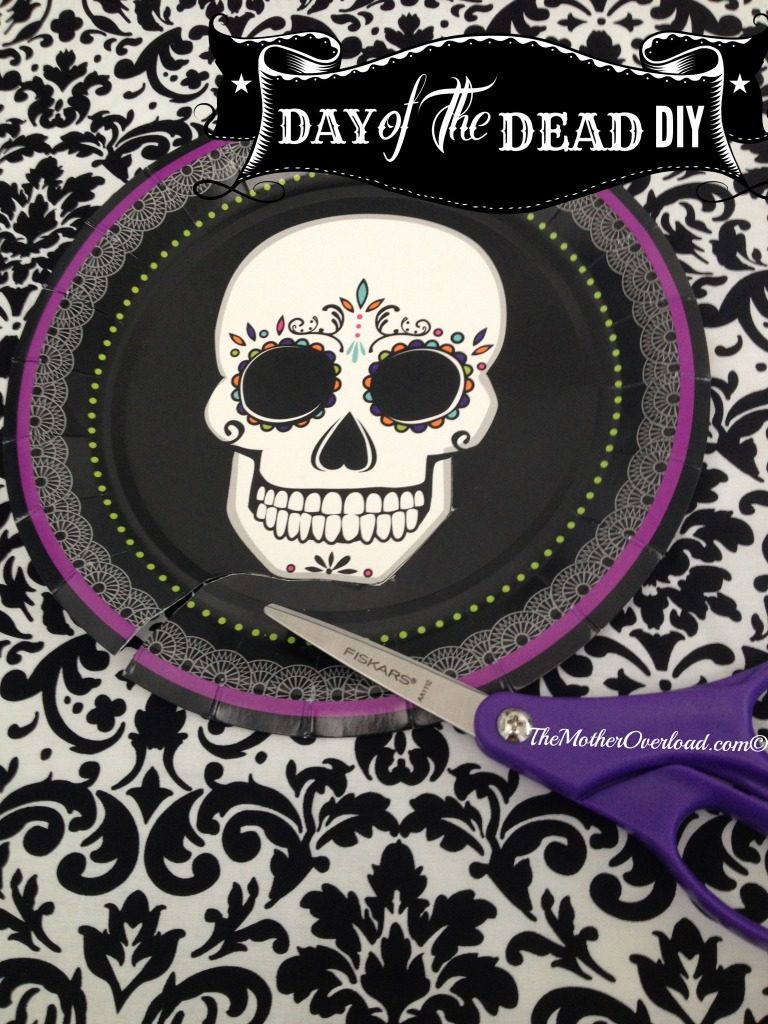 Día de Muertos (English: Day of the Dead) is a Mexican holiday observed mainly throughout Mexico. "The holiday focuses on gatherings of family and friends to pray for and remember friends and family members who have died. It is particularly celebrated in Mexico where the day is a holiday." — Wikipedia
Interestingly enough, Día de Muertos is a multi-day holiday celebrated on October 31, November 1 and November 2. Per Wikipedia, It's  "in connection with the triduum of Allhallowtide: All Hallows' Eve, Hallowmas, and All Souls' Day.[1][2] Traditions connected with the holiday include building private altars called ofrendas, honoring the deceased using sugar skulls, marigolds, and the favorite foods and beverages of the departed, and visiting graves with these as gifts." 
So in honor of Dia de Muertos, my little one and I made this super easy piece of artwork using 3 inexpensive items.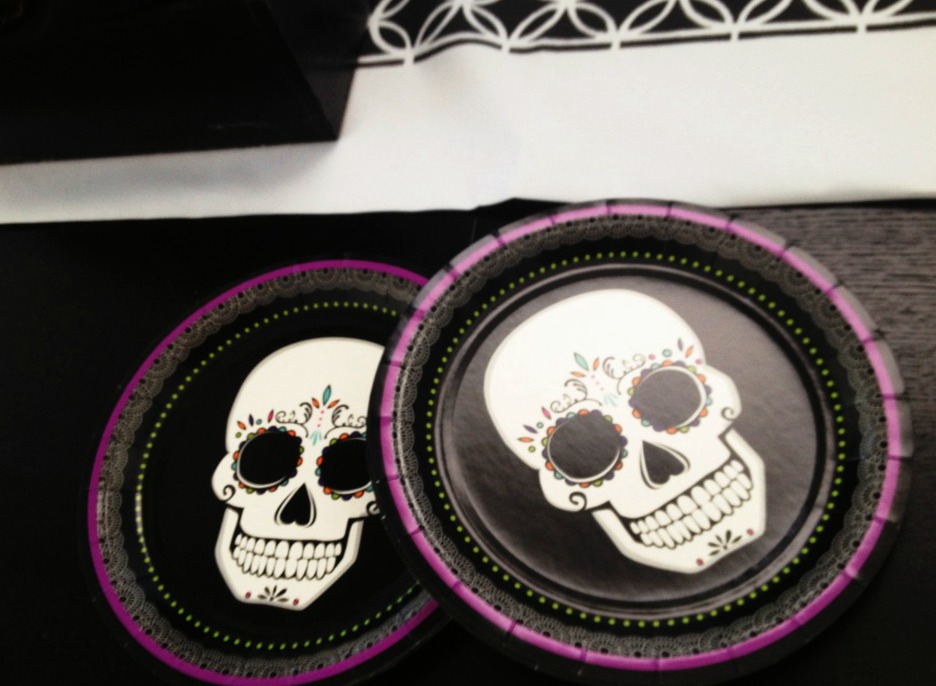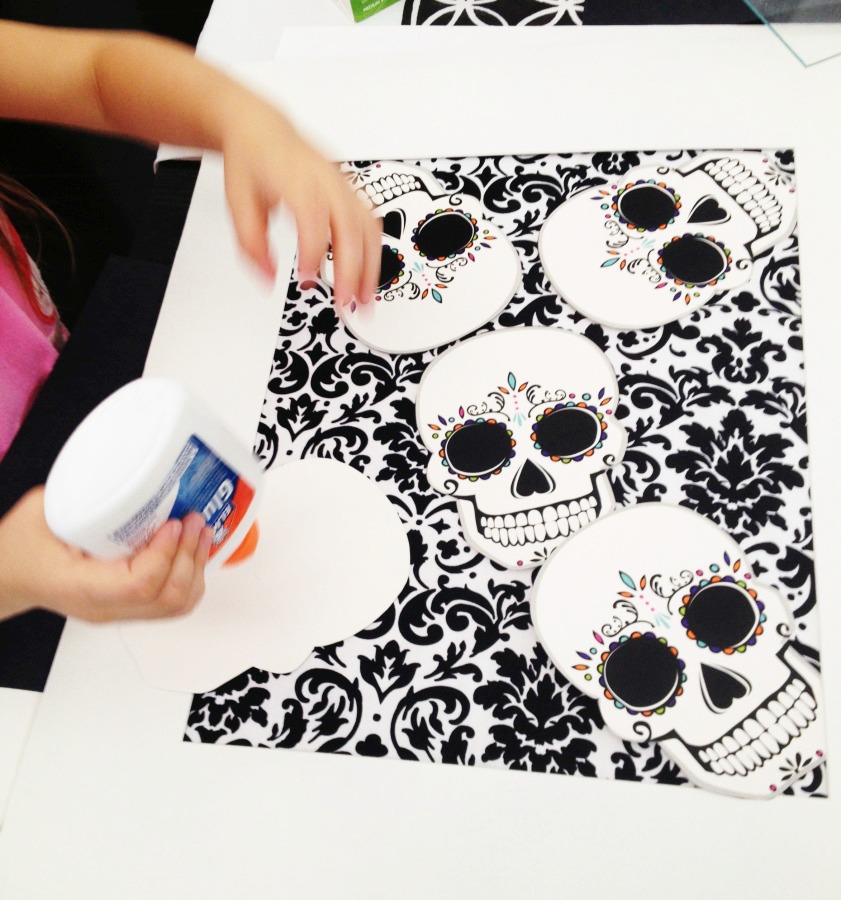 Items Used
Dollar Store Calavera paper plates. Yes, paper plates! 🙂
Old frame. We had one in our garage that just needed a little spray paint.
Piece of fabric. We used the left over material from a previous project as it just so happened to be black and white but you can also purchase material at your local fabric store.
Directions
Cut out the skulls from the paper plates. Cut your fabric to the size of your frame. Glue the fabric onto the back portion of frame (i.e. where you would place a photo instead). Glue your skulls in a decorative way directly onto the fabric. Mount the artwork using a mat board (our old frame already had one). Frame your piece of art and hang! All it takes is just a mere 10 minutes.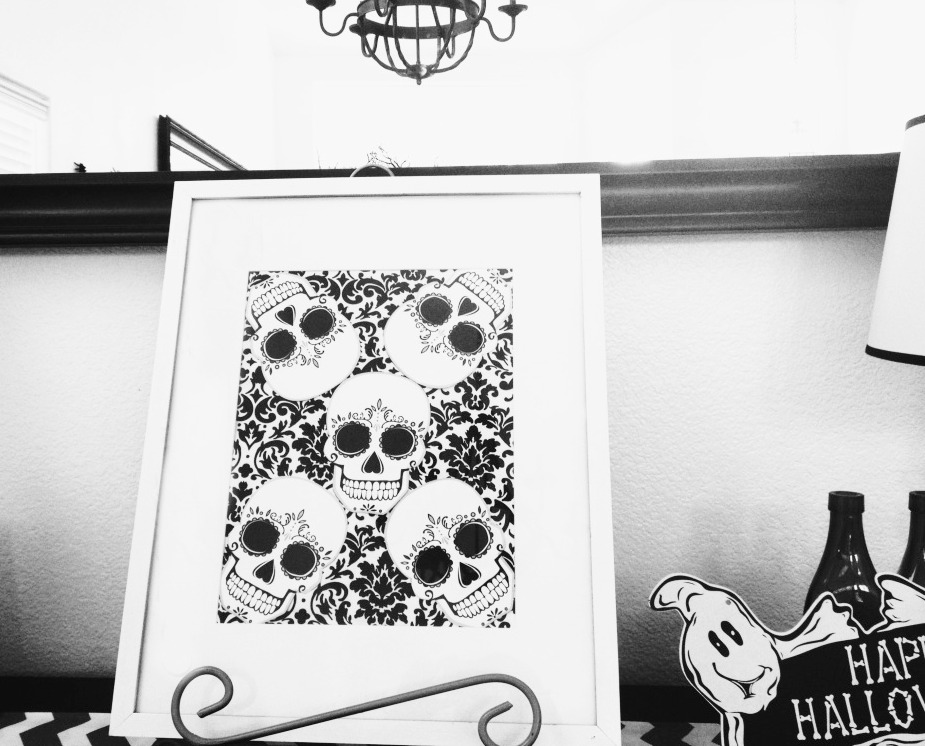 ¡Feliz Día de Muertos!
Abrazos (hugs) — Gladys