Halfway to the Holidays
We're officially halfway to the Holidays! This means it's time to get a head start with planning for all the 2022 festivities. But most importantly, to schedule in some time for those holiday photos/ cards. Last year, we were able to capture some of the most beautiful holiday family photos at Disneyland! We used these photos for our holiday cards and they're now our absolute favorite. Follow along as we share all of our tips and information to assist you with taking the best holiday family photos at Disneyland.
Tips For Holiday Family Photos at Disneyland
We highly recommend booking a day the first week the holiday decorations go up – and definitely a weekday. In our case, during the 2021 holiday season, we went the week of November 15th. We also arrived to the park early to avoid the larger crowds. Lastly, have cast members take your photos for you or if you prefer, hire a photographer that's also a Disney fan and has a magic key.
Top 5 Locations for the Best Holiday Family Photos at Disneyland
The best part of taking holiday family photos at Disneyland is that you can choose from a multitude of backdrops! Here's a few locations and tips that worked amazingly for us.
Toontown
One of our favorite places to take holiday photos at Disneyland is Toontown! The pros? This location is filled with super fun and bright pops of color mixed in with holiday decor. From beautiful wreaths, trees, and festive decor, this town is picture perfect in just about every corner and crevice! The con? This area is officially closed at the moment but thought we'd share for when it reopens.
"Mickey's Toontown will reopen in early 2023, alongside the new attraction, Mickey & Minnie's Runaway Railway. It will still be home to favorite attractions such as Roger Rabbit's Car Toon Spin, Mickey's House and Minnie's House! Plus, other attractions will be reimagined in new and exciting ways, including Gadget's Go Coaster, Goofy's House and Donald's Boat." – Disney Parks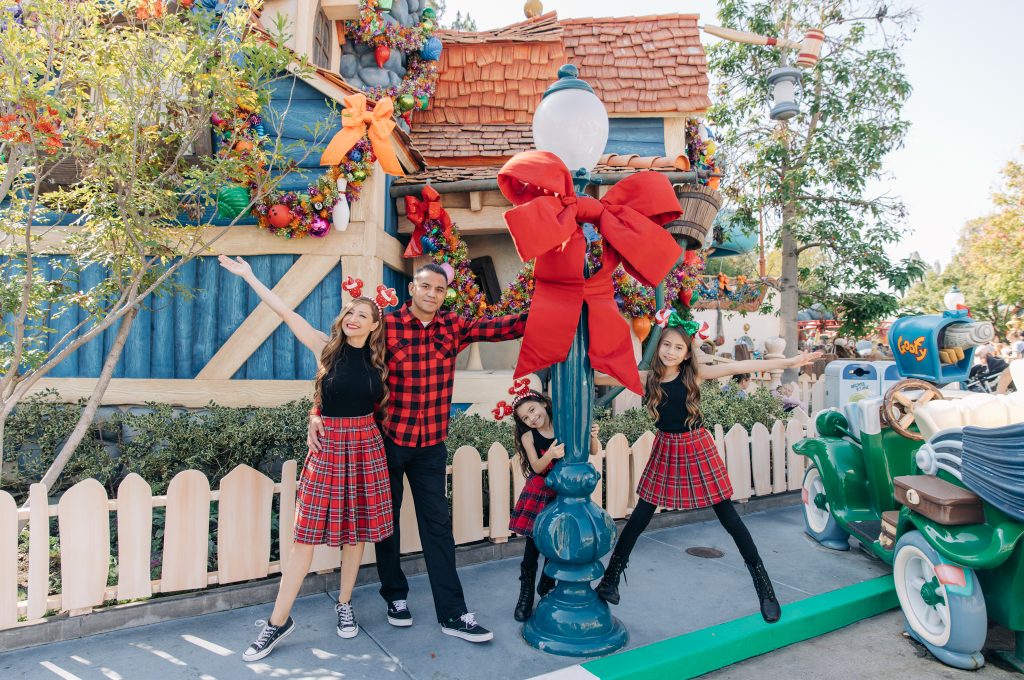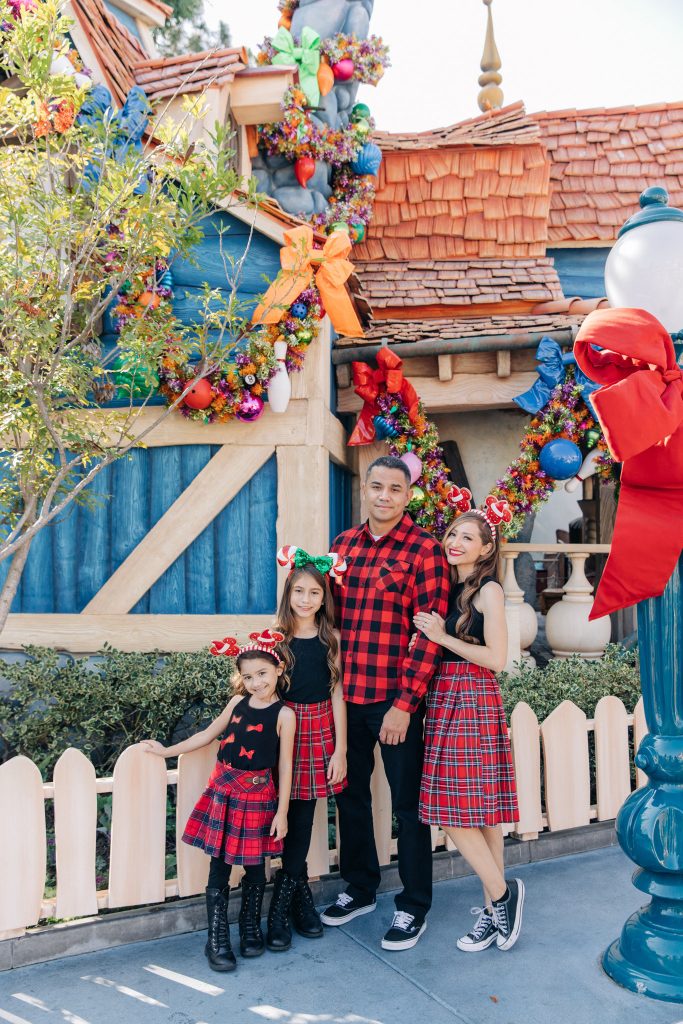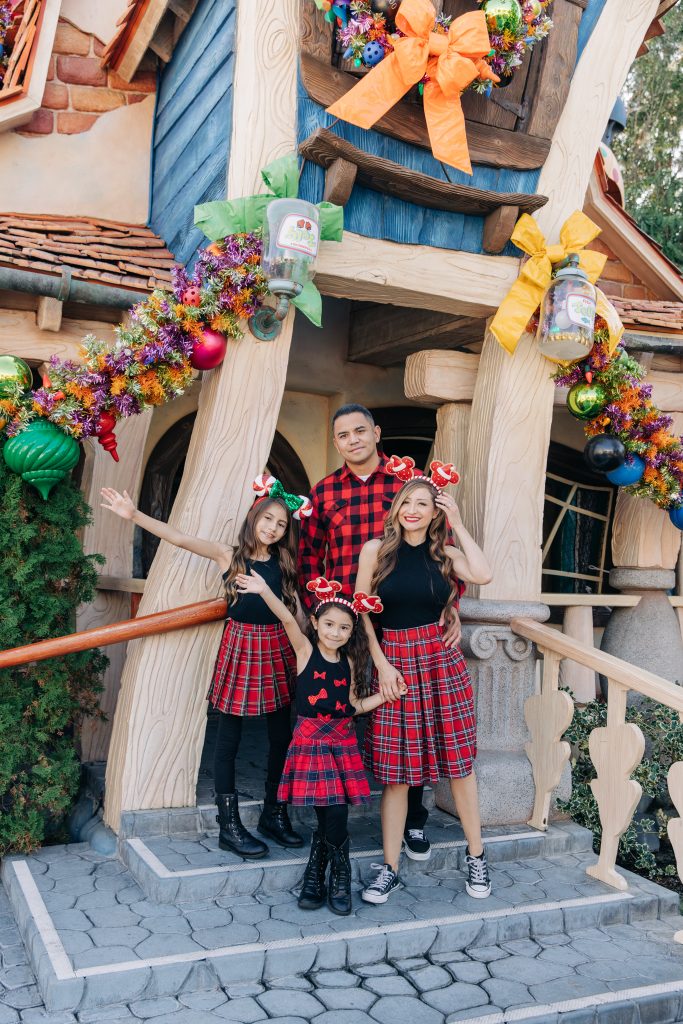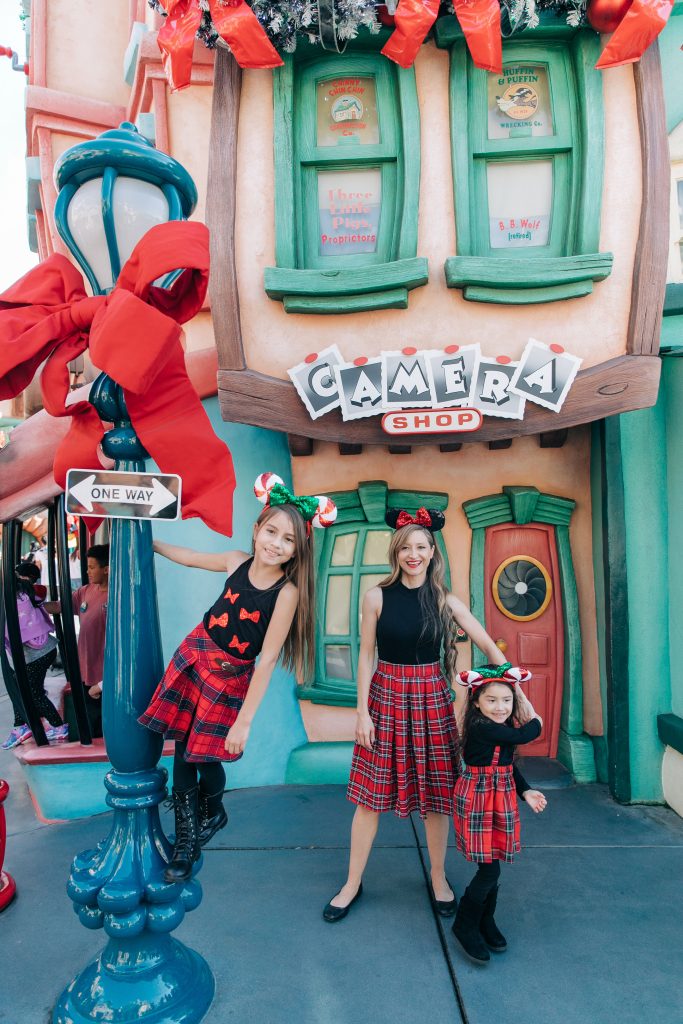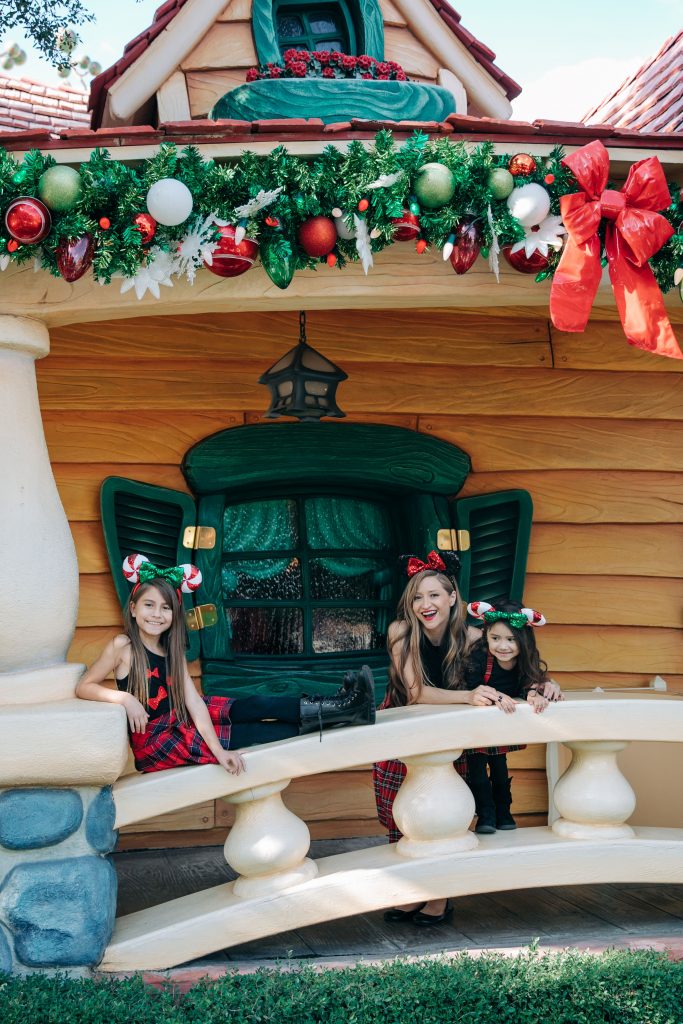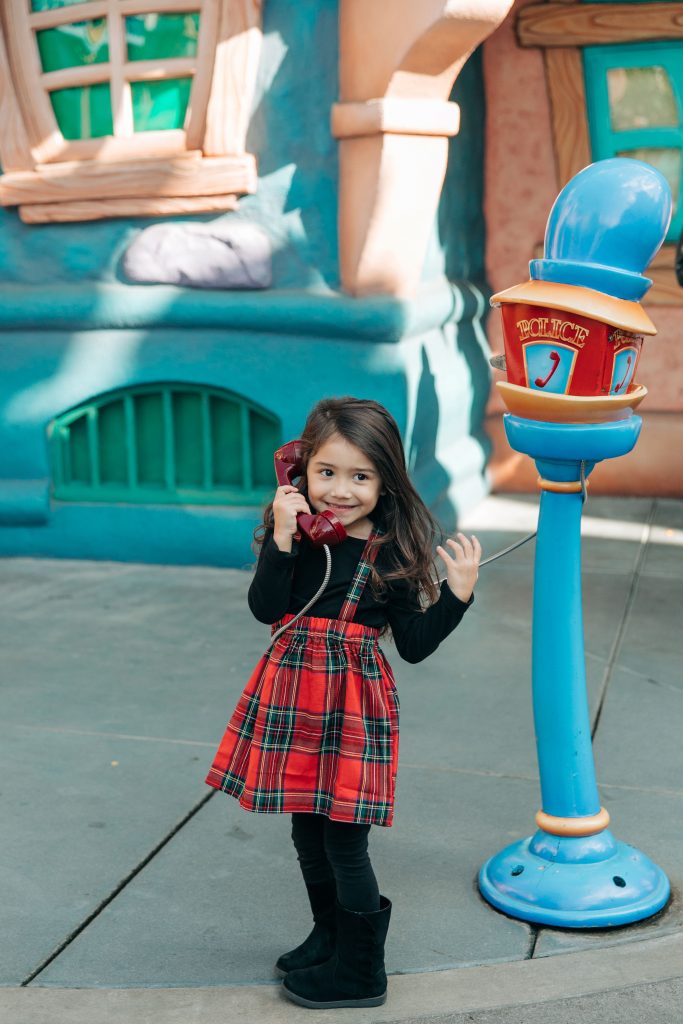 Sleeping Beauty Castle
And we can't have a Disney Holiday photo without capturing the castle! This one is a no-brainer but here's a great tip. Be sure to take the photo off to the side of the castle. This helps immensely with avoiding folks from showing up in your photos.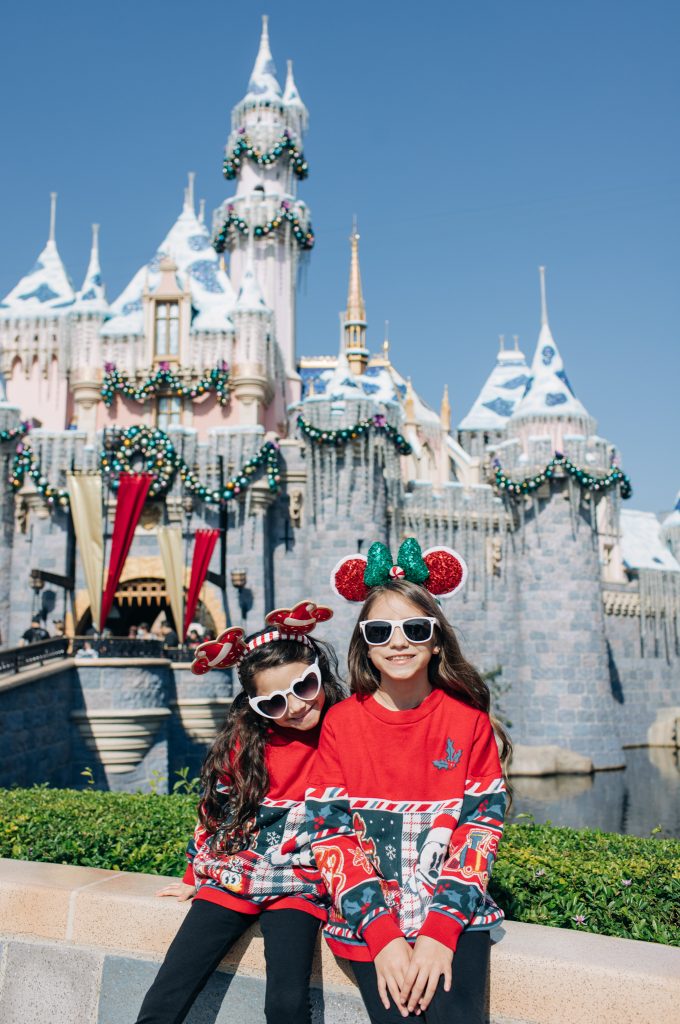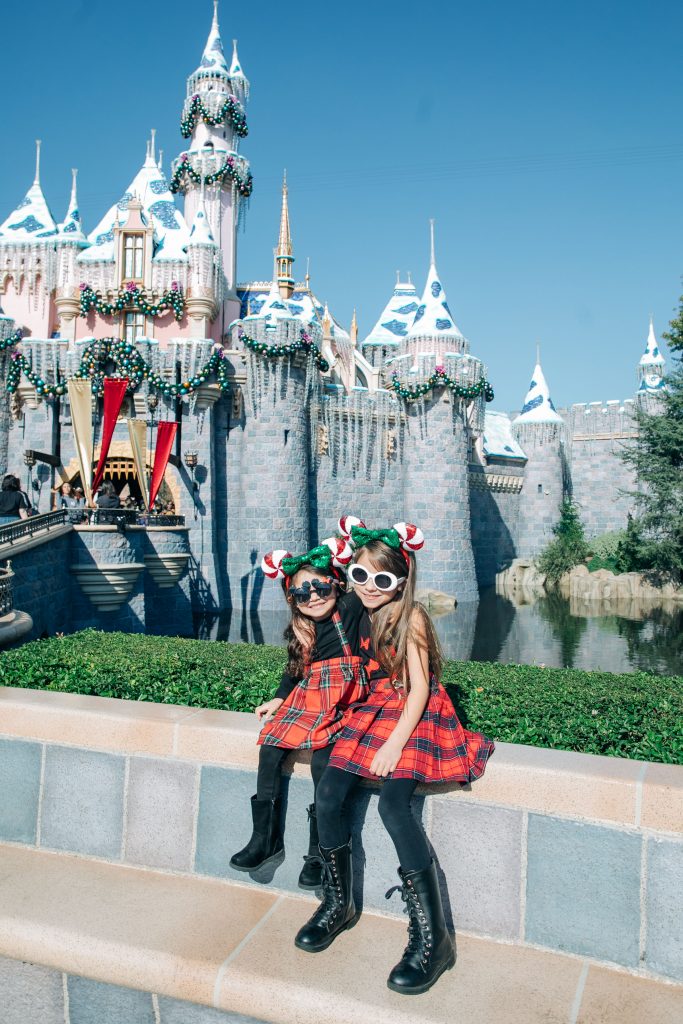 "it's a small world" Holiday Attraction
During the holidays, the attraction receives a beautiful "it's a small world" Holiday overlay inside as well as outside, and features the "it's a small world" song as well as "Jingle Bells" and "Deck the Halls."
We recommend taking photos right in front of this iconic attraction.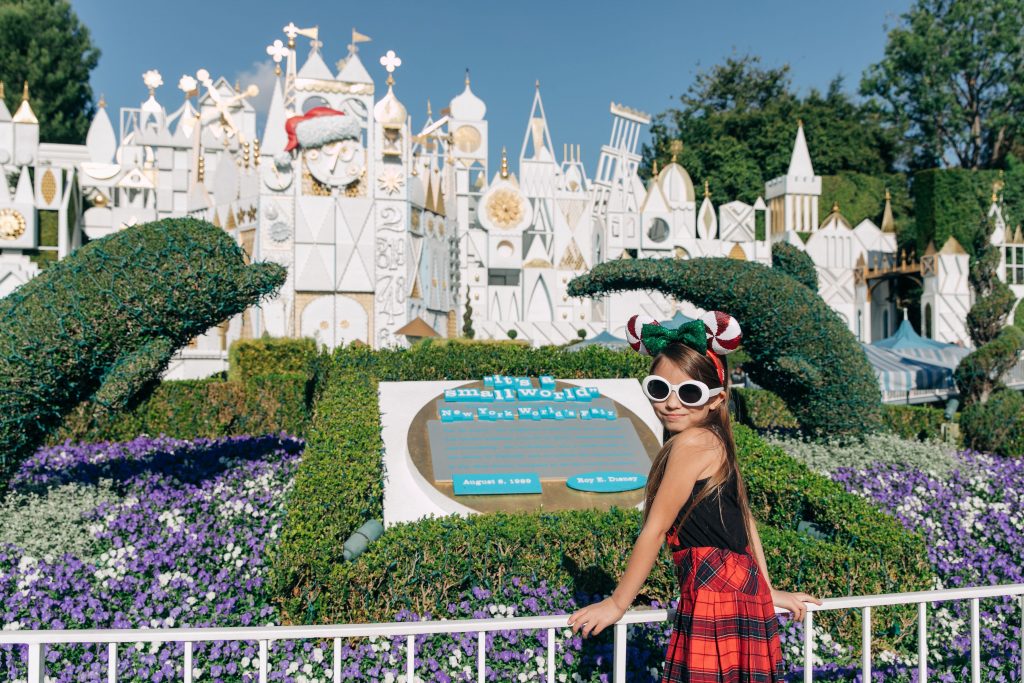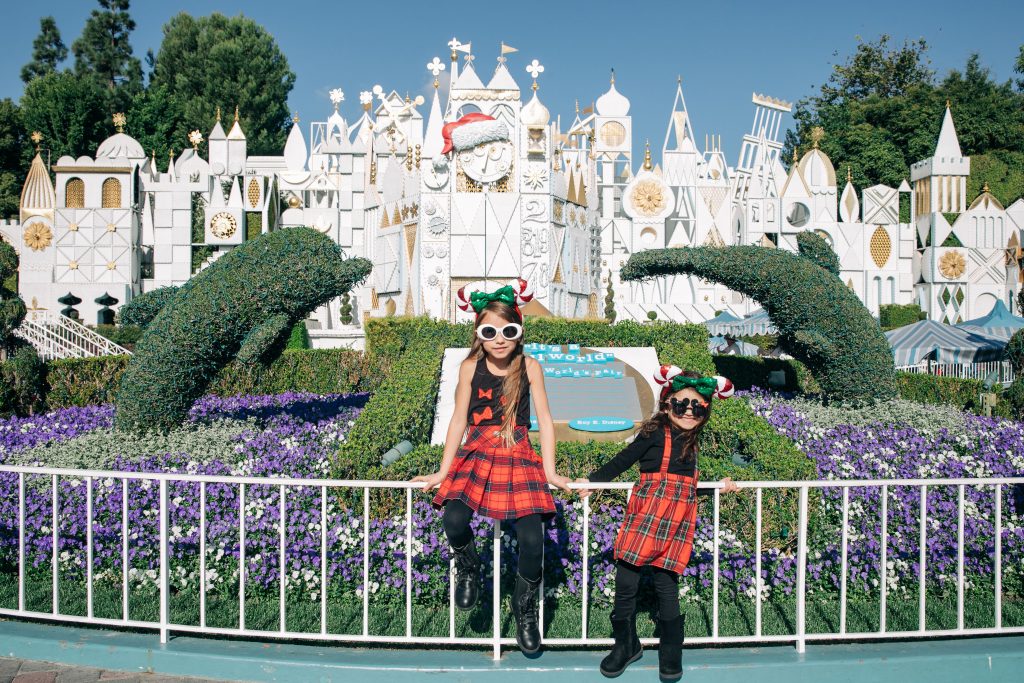 "it's a small world" Wall
If you happen to encounter large crowds when you're visiting the park, one of the locations that is most certainly a safe bet is the "it's a small world" wall. Located to the left when facing the front of the attraction. This light blue and white photo opp wall complements perfectly against festive outfits. But most importantly, there's relatively few guests in this area.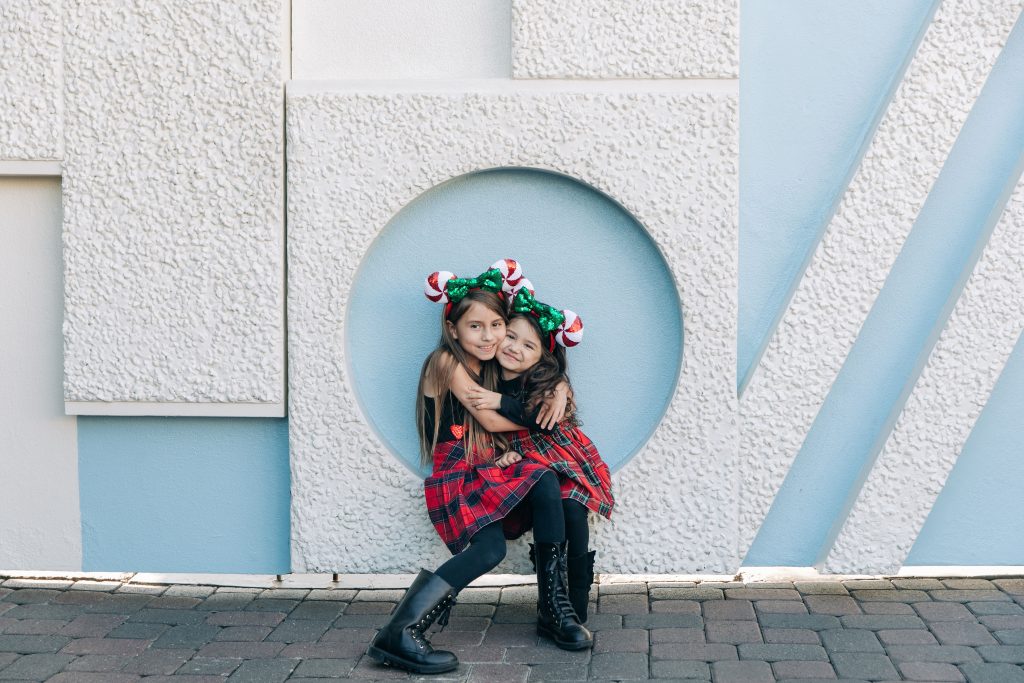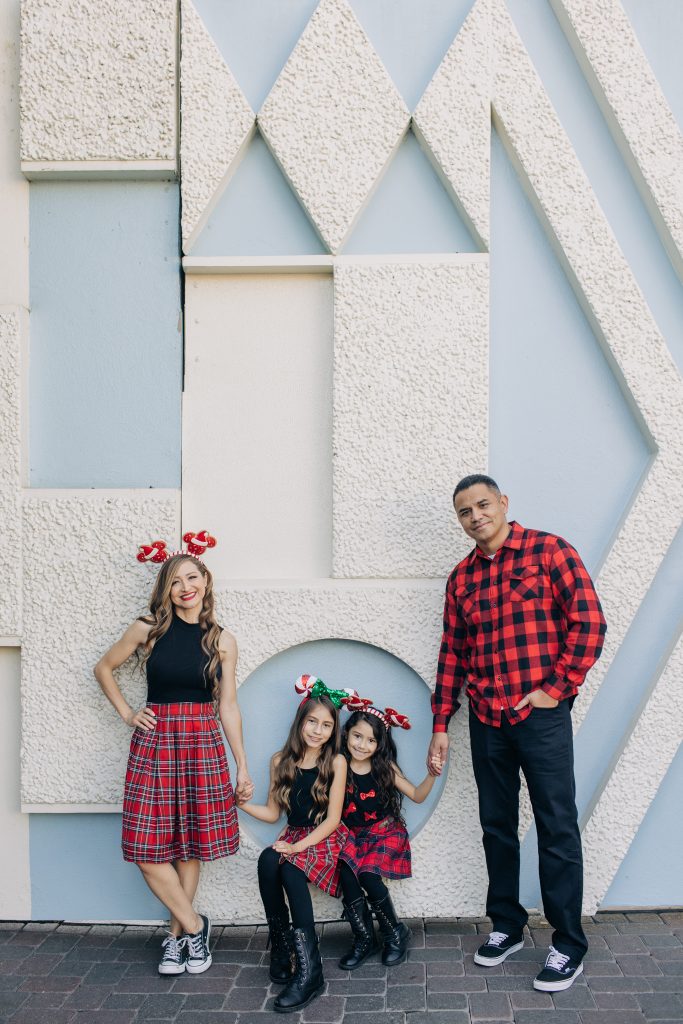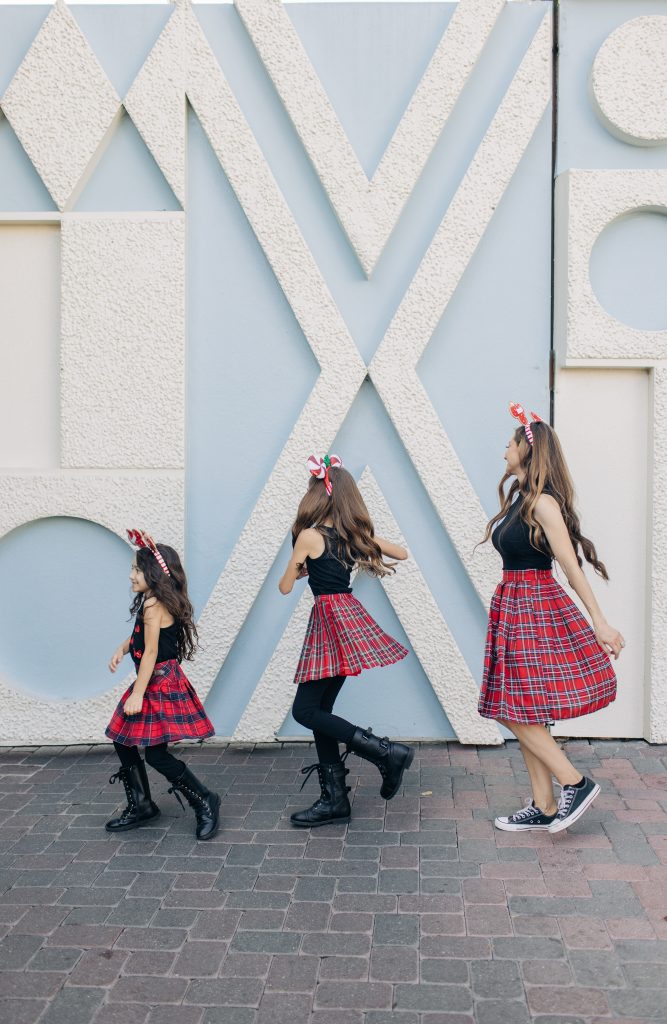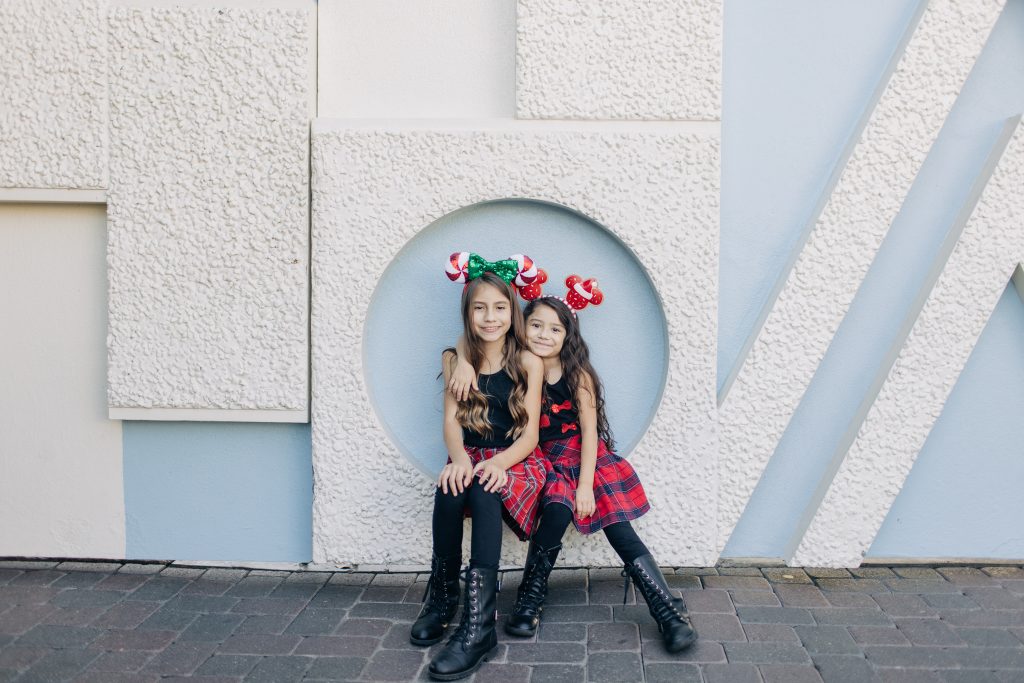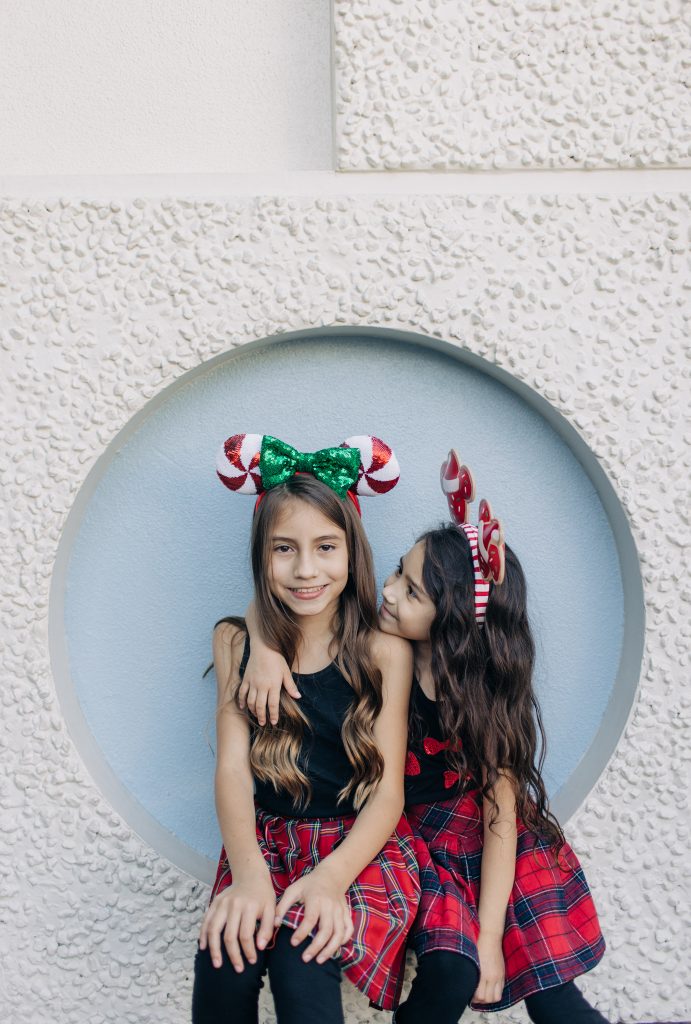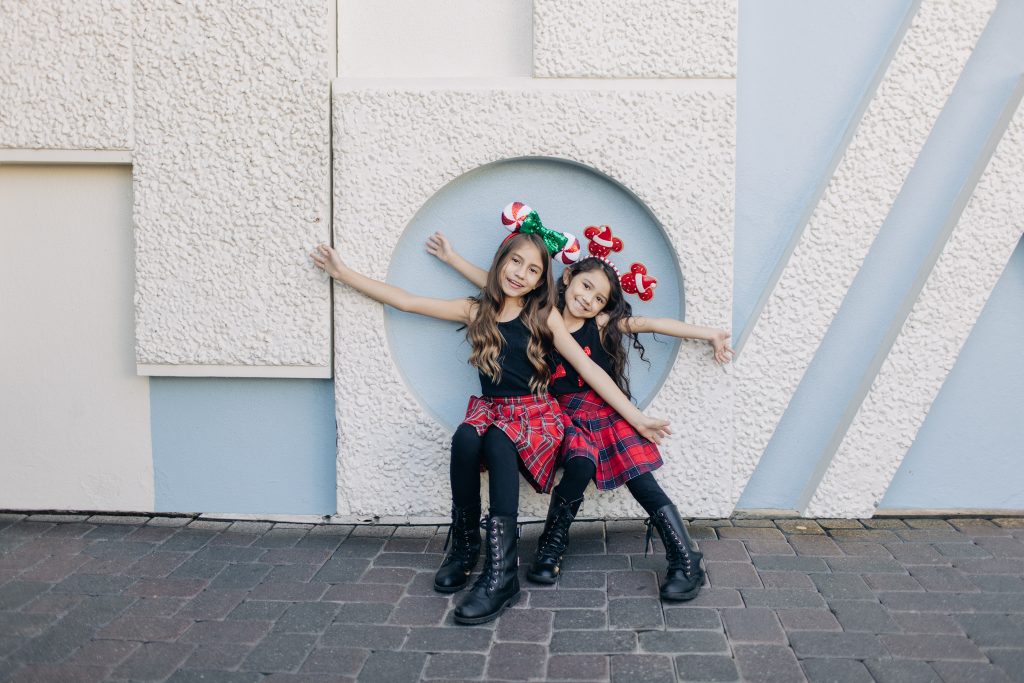 Main Street Christmas Tree
Taking a family photo in front of the Disneyland Christmas tree is certainly a no-brainer as well; however, we thought we'd share a few tips that might help in terms of taking the perfect photos in this area.
There are three ways you can take a photo here, on the front side, back side and off to the side. If you're there early during the day, be sure to take the photo on the shaded side. Also, if you walk a few steps away from the tree and stand in front of The Disneyland Story or Mad Hatter area, you'll be able to capture these beautiful images. Stunning right?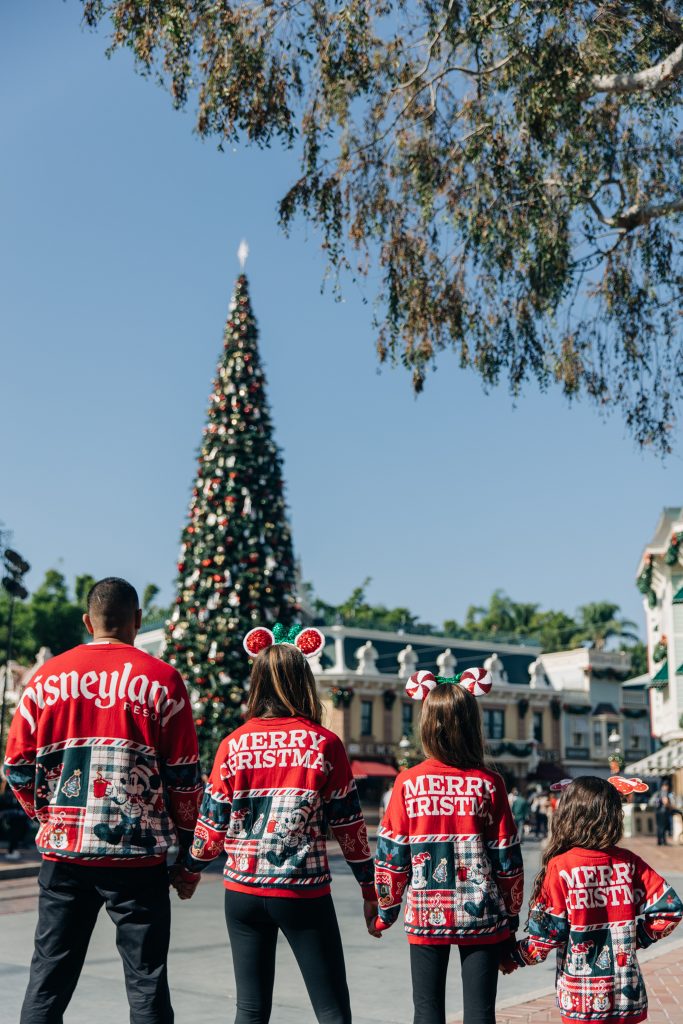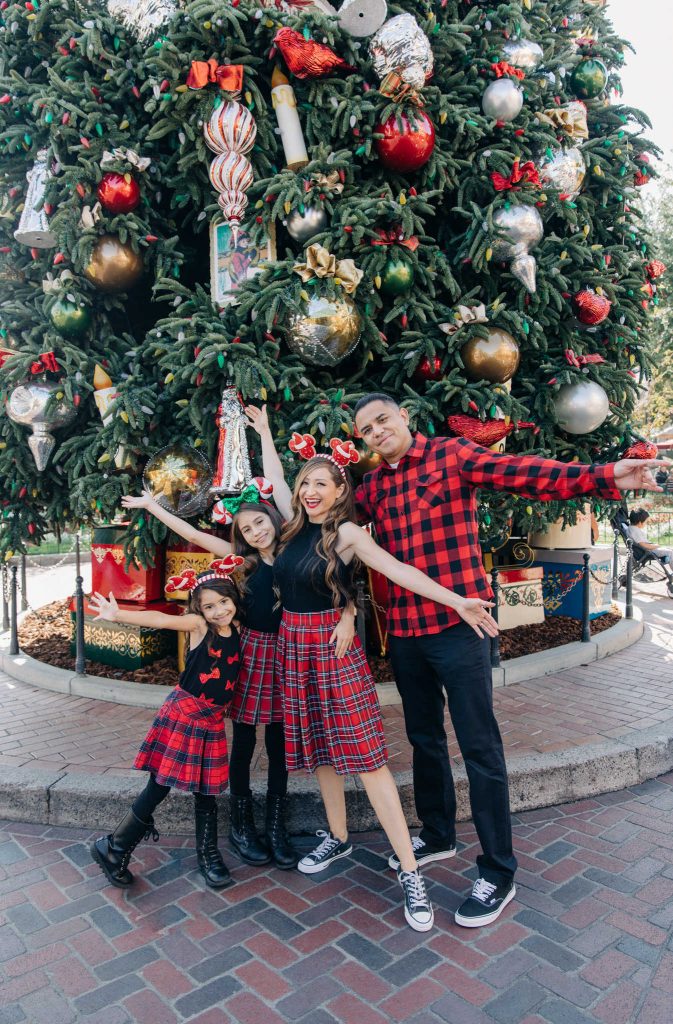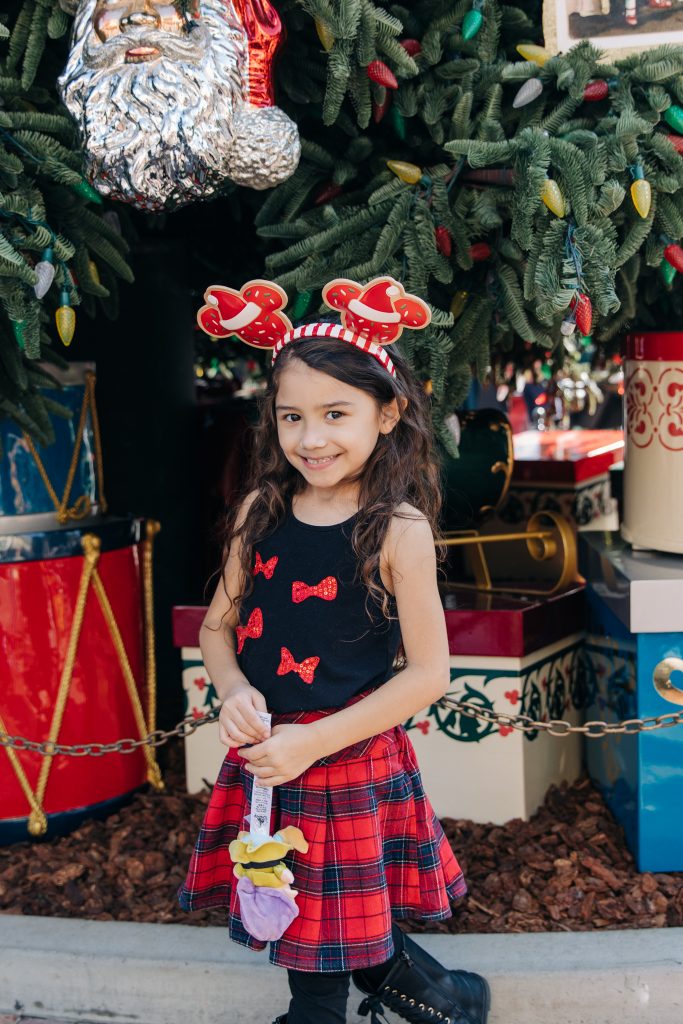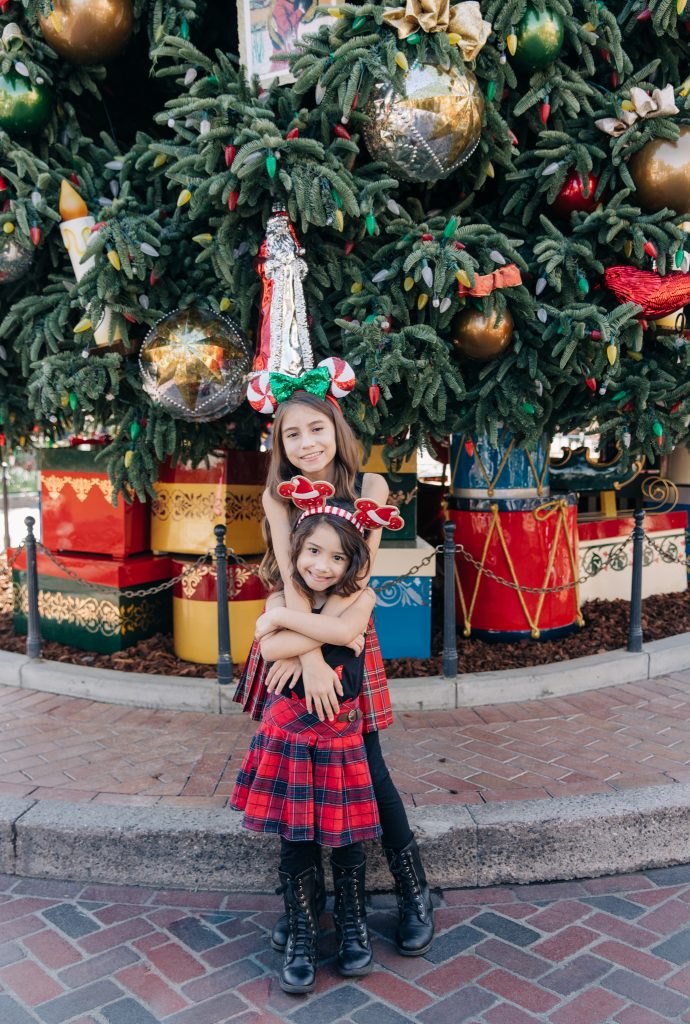 Bonus Tip
Have fun! The locations we shared are all merely suggestions but ultimately you and your family can get as creative as you'd like. For us, having pops of color is key, along with holiday Mickey-shaped treats and merchandise and matching family sweaters. Matching is where it's at (wink-wink).
Lastly, now that Disney character hugs are back, be sure to snap some family photos with their festive outfits on Main Street as well.
Photography credit: Lilyro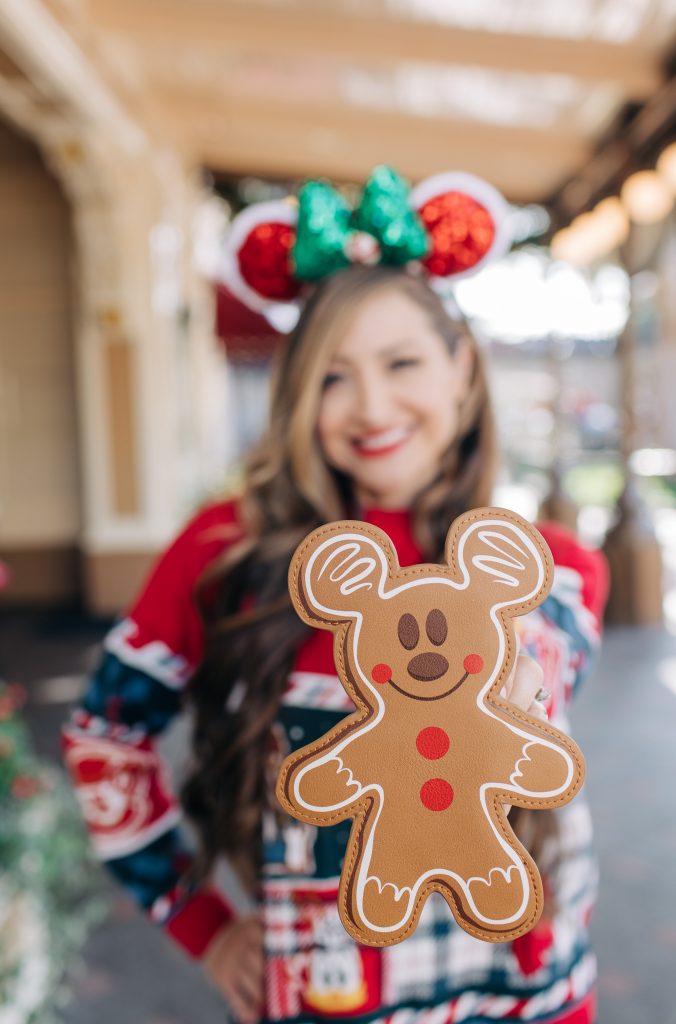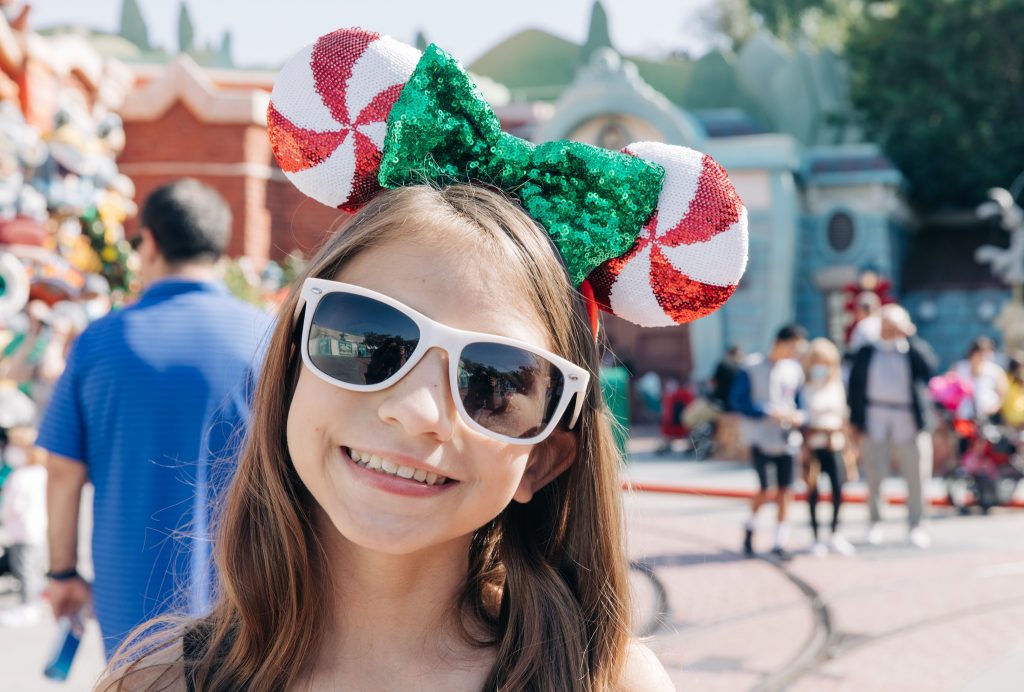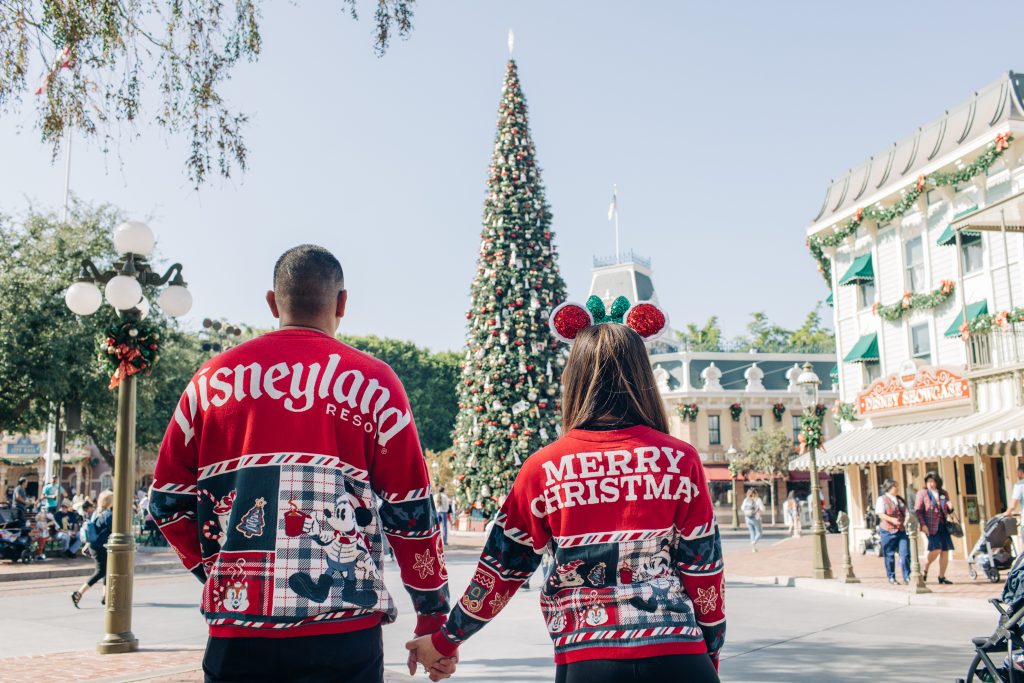 Be sure to check out our Disney family vacation tips here and here.