Are you planning a visit to Disneyland's Blue Bayou Restaurant? Get set for a dining experience like no other, where delicious food meets enchanting ambiance. Before you hop into this culinary adventure, let me take you through our delightful time at the Blue Bayou and give you all the important info you need to know!
Creating Memories at the Blue Bayou at Disneyland
I have a vivid memory of my first time dining at the Blue Bayou in Disneyland. Back when I was a busy college student holding down three jobs, I managed to save up enough money to treat my mom and myself to park day tickets and a reservation at the Blue Bayou. Here's the thing: growing up, my immigrant parents worked hard to save for our Disneyland trips, and my mom had always dreamed of dining at the Blue Bayou inside the Pirates of the Caribbean ride. That idea stuck with me for years, and I was determined to fulfill her dream. So fast forward to my college years, I made that dream come true. Our experience at the Blue Bayou was beyond incredible and holds a very special place in my heart.
Now, twenty years post college and a mom of two, I shared this sweet memory with my daughters. Little did I know that my oldest, Mia, was listening attentively, much like I did as a child. Mia surprised me with reservations at the Blue Bayou for Mother's Day. The surprise itself was incredibly sweet and special. Her words touched my heart deeply: 'Mom, I want to create those memories with you, just like you did with grandma.' The cycle of love and memories had come full circle. However, the difference here was that my husband was the one who footed the bill (insert laughter). Moreover, here are some snapshots of our family's dining experience. Plus, you can peep our Instagram to catch our videos. And don't forget to keep scrolling for all the essential details you'll need to plan your very own unforgettable visit!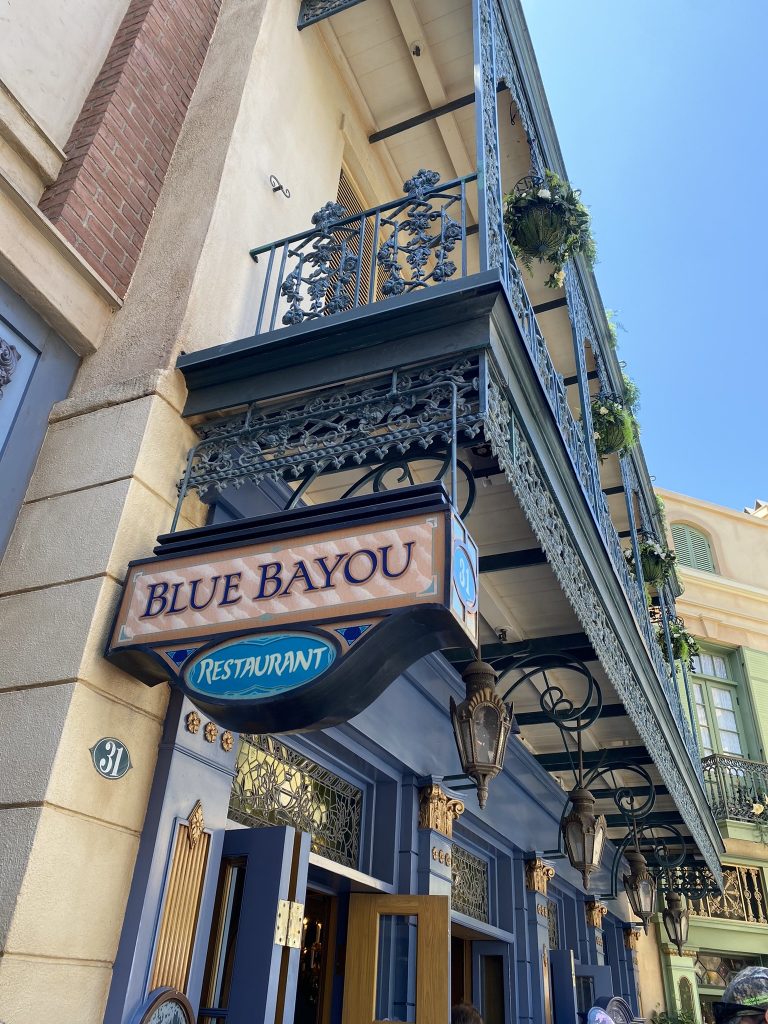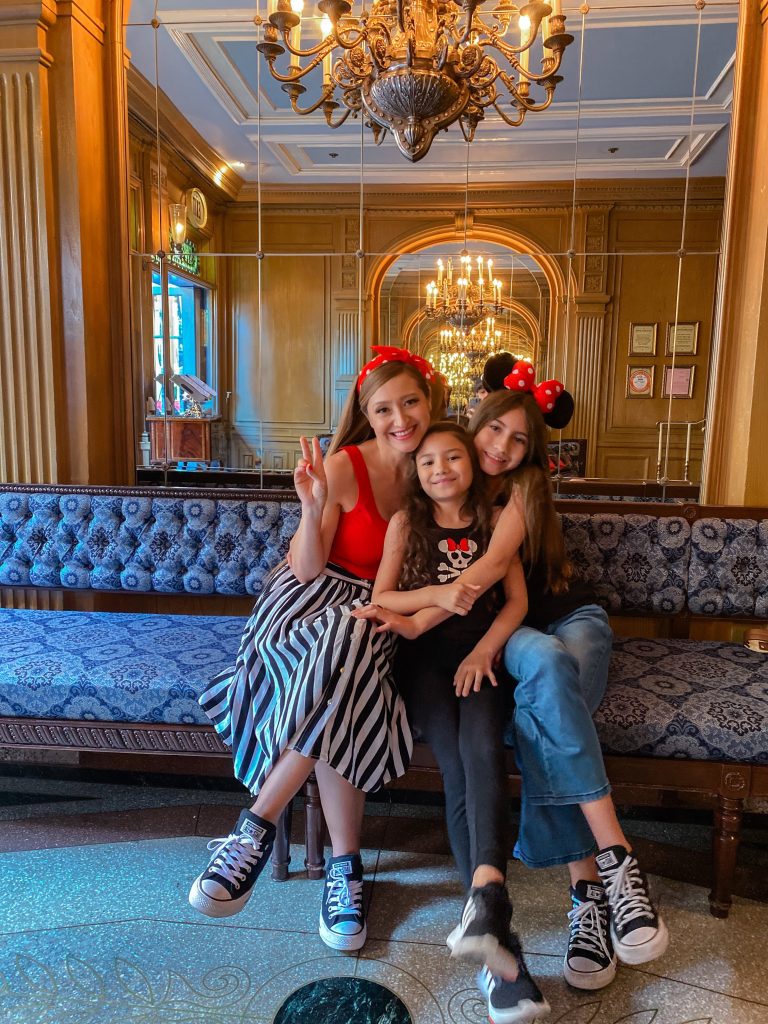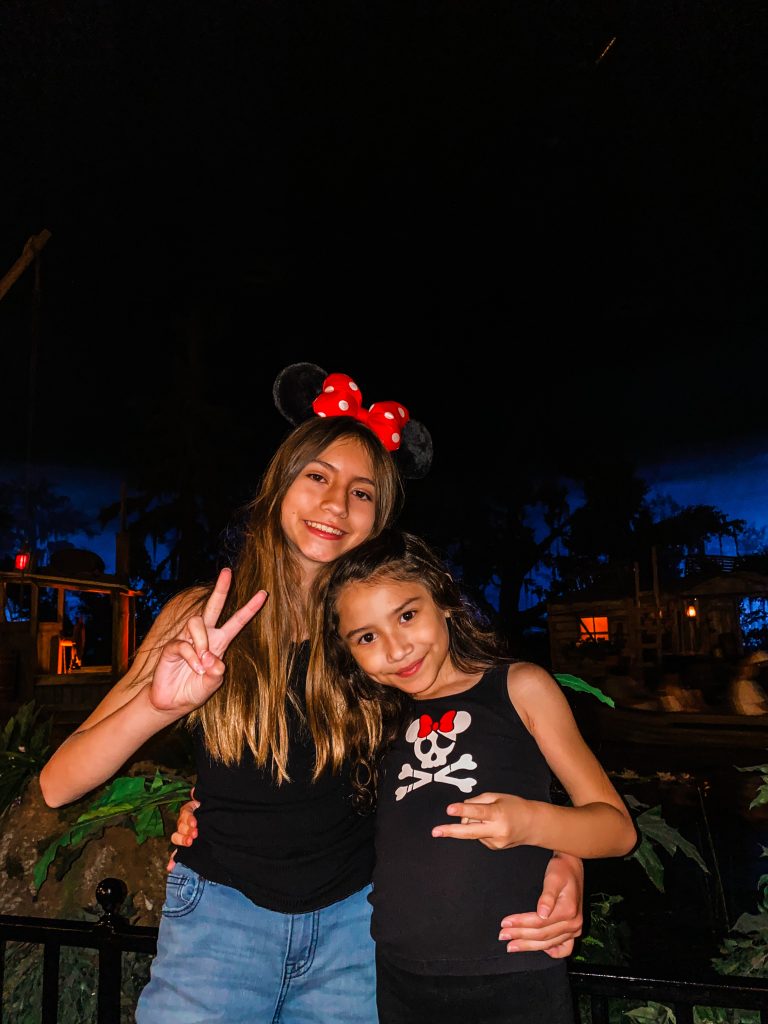 Reservations are Key
Blue Bayou is a popular spot, and one of the hardest restaurants to get into so it's wise to make reservations in advance. Whether you're celebrating a special occasion or simply want to treat yourself, securing your spot will ensure you don't miss out on this unique experience.
Tip: Reservations are released 60 days in advance at around 3 a.m. PST. At times, Disney releases them closer to 6 a.m. PST, so if you do not see any, keep checking as guests cancel or switch reservations around. There is also the possibility of joining the walk-up list via the Disneyland app while at the park. In-park dining requires a theme park reservation and valid admission for the same park on the same date for each person ages 3 and older. Dining reservations do not guarantee admission to the parks.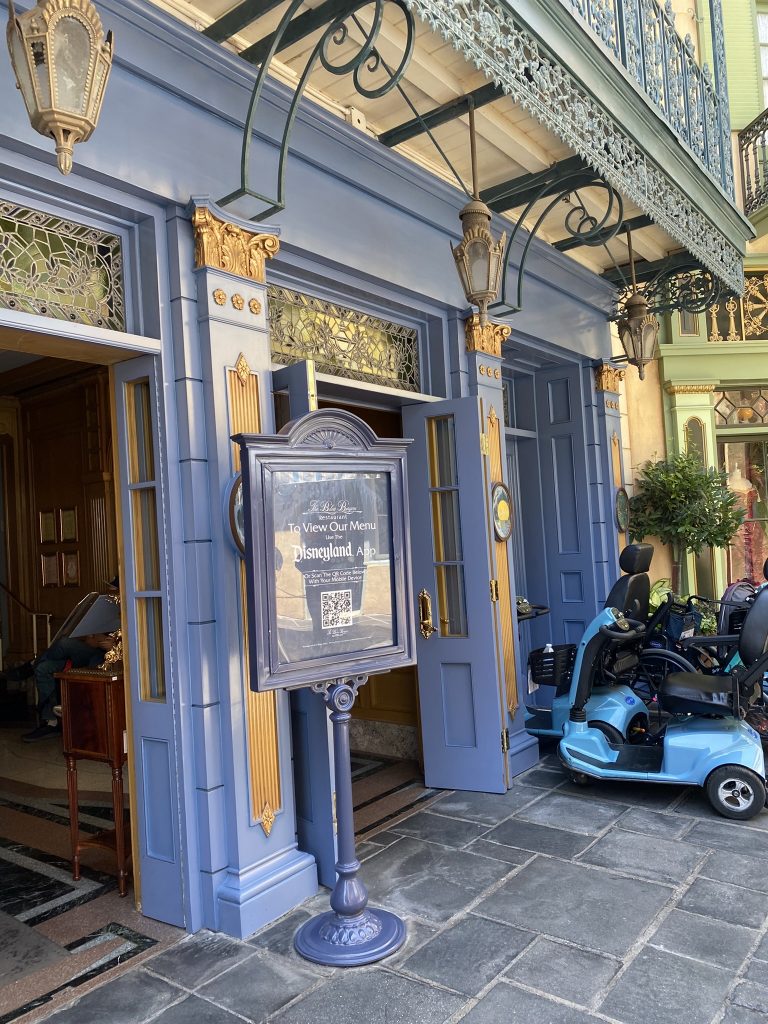 Location, Location, Location
Nestled within New Orleans Square at Disneyland, the restaurant's setting is part of its charm. Imagine dining alongside the water, with lanterns casting a soft glow and the Pirates of the Caribbean ride sailing by. It's an immersive experience that transports you to another world!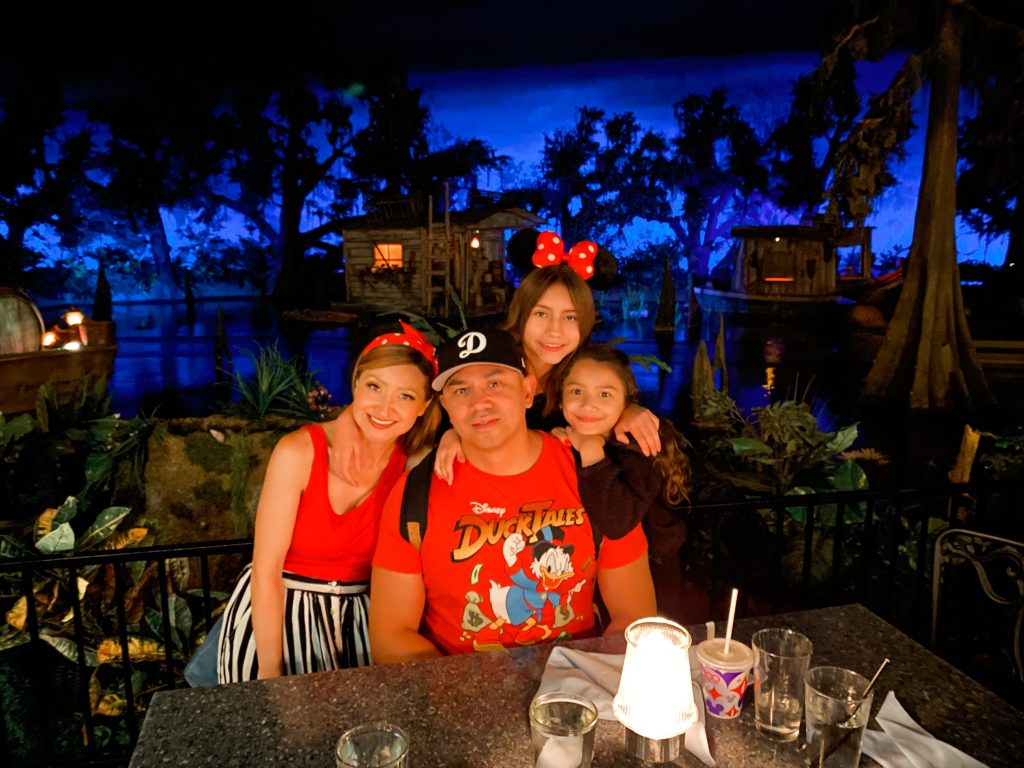 The Blue Bayou's Menu
The menu brims with flavors inspired by the richness of Louisiana cuisine. From the famous Monte Cristo sandwich to hearty gumbo, delectable desserts, and mint juleps, there's something for every palate. They also offer an allergy-friendly menu which covers the top 8 common allergens (gluten/wheat, milk/dairy, egg, soy, peanut, tree nut, fish and shellfish). Request to speak with the restaurant chef for modifications and/or other special dietary needs. Given the dim interior of the restaurant, the menus are equipped with lights to ensure effortless viewing and reading.
More Affordable Than We Thought
We had the Chicken Gumbo ($8), Market Fish Entrée ($40), Creole Roasted Chicken ($30) Kids Petite Filet Entrée ($13), Kids Roasted Chicken ($10), Hurricane Signature Cocktail ($17) and Plant-Based Créme Brulée ($10). Total= $128 + our 15% Magic Key Discount came out to $108. To be honest, we were surprised that the kids' filet meal was just $13! The best part? We absolutely loved everything we ordered. Moreover, while some menu items are pricey, they're not too expensive when compared to other park dining options. And let's not forget, the dining experience itself is absolutely one-of-a-kind!
A Setting That Stirs the Imagination
Step into the enchanting twilight of New Orleans Square and let it whisk you away to the heart of the Big Easy. At Blue Bayou, you'll dine in the midst of a bayou paradise complete with romantic lantern-lit ambiance and tranquil waters. Did I mention we saw someone propose next to us? Something about the gentle croaking of bullfrogs serenading us as we settled into our seats, setting the stage for a dining adventure like no other!
Dining Alongside Pirates
As you enjoy your meal, you'll be treated to a unique spectacle: the Pirates of the Caribbean ride floating by just beyond the bayou. Our youngest had a blast waving and yelling "Have fun!" to the guests. It was a delightful sight as they waved back, engaging our daughter with questions about her meal and dessert.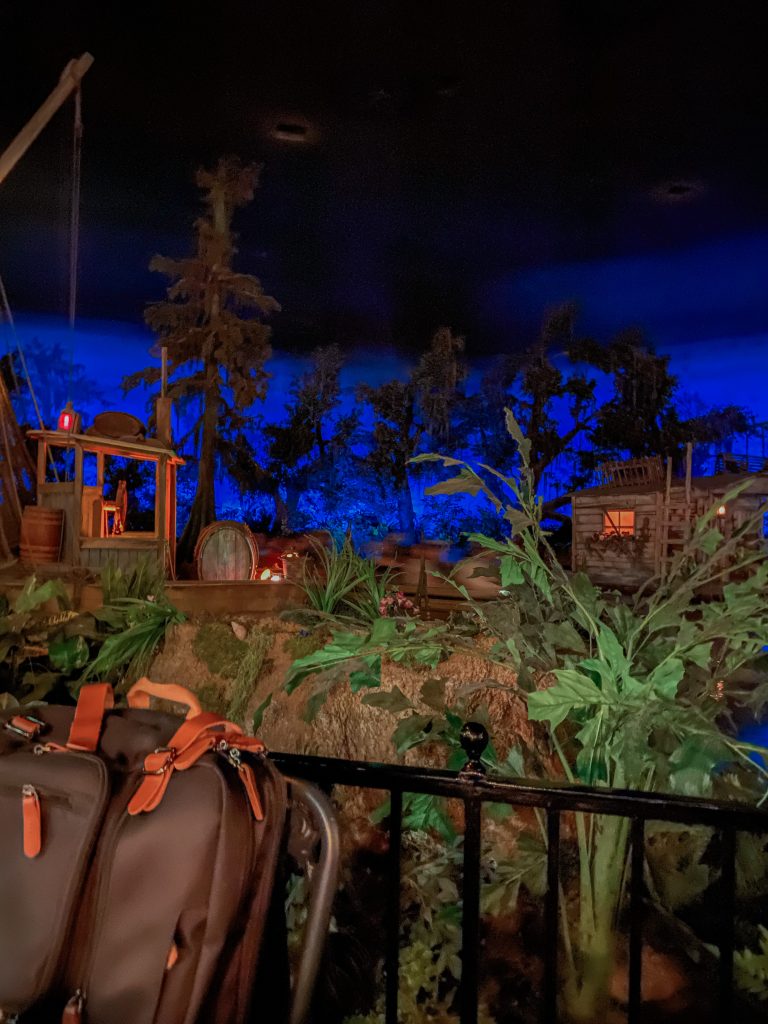 Conclusion
Dining at Disneyland's Blue Bayou is more than just a meal; it's an immersion into a world of wonder and enchantment. From the moment you step foot into the restaurant's tranquil bayou setting to the last bite of your delectable dessert, every aspect of the experience is designed to transport you to a place of magic and nostalgia. So, whether you're a die-hard Disney fan or simply someone seeking an unforgettable dining experience, a meal at Blue Bayou is sure to leave you with cherished memories that will last a lifetime.
Head to our other Disneyland blog posts for more tips!