Halloween Costume Ideas For Families X-Men Superheroes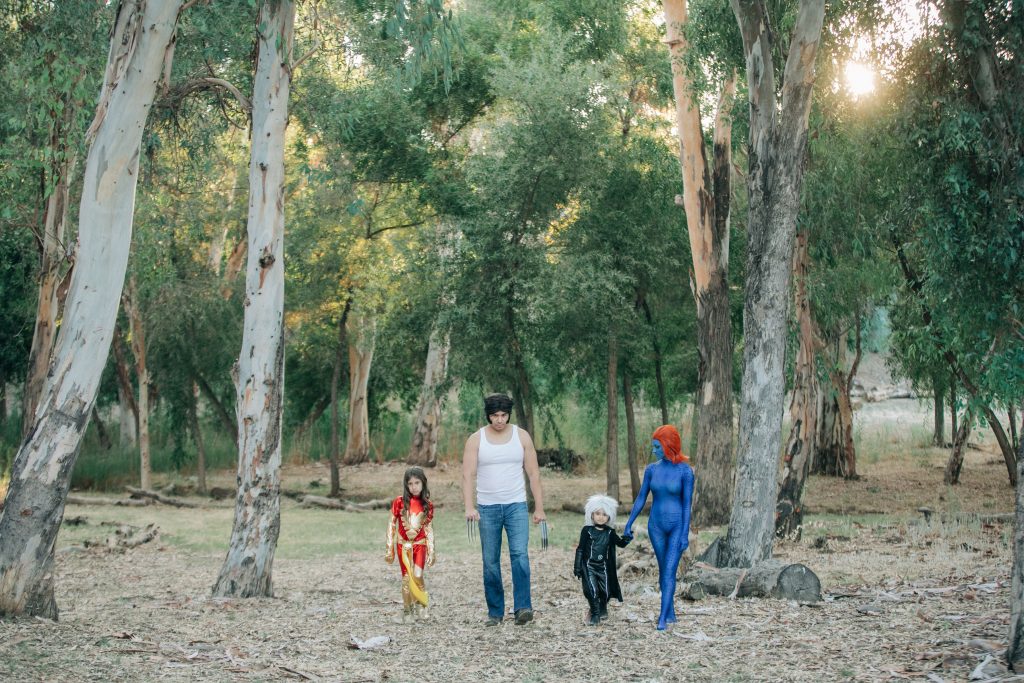 Can you believe Halloween is just around the corner? We somehow managed to get all our 2019 family Halloween costumes and take photos before the actual holiday. Say what? We definitely toasted to that. And I'm also super grateful that our little family agreed to wear yet another round of family themed costumes and photos. Ok – let me rephrase that. I totally bribed my crew into doing it yet again this year! Let's see how far I can keep this cheesiness going. But wait, there's actually a valid explanation behind it all. Just bare with me and keep reading. It's on the sweet side.
How it all started
During 2016, my husband, Rey, agreed to wear family Halloween costumes so long as it was super hero themed. He picked the theme and I got to pick all the outfits. Because marriage is all about compromising, right? 😉
Over the years, we've tossed ideas back and forth for our yearly Family costumes. But here's where it gets sweet -– I'm making albums for our girls of these yearly portraits so that when they grow up and leave the nest they can look back at them. It's going to be wild seeing how much they'll grow and/or change as the years go by and in costumes. I think they'll get a kick out of them too. What do you guys think?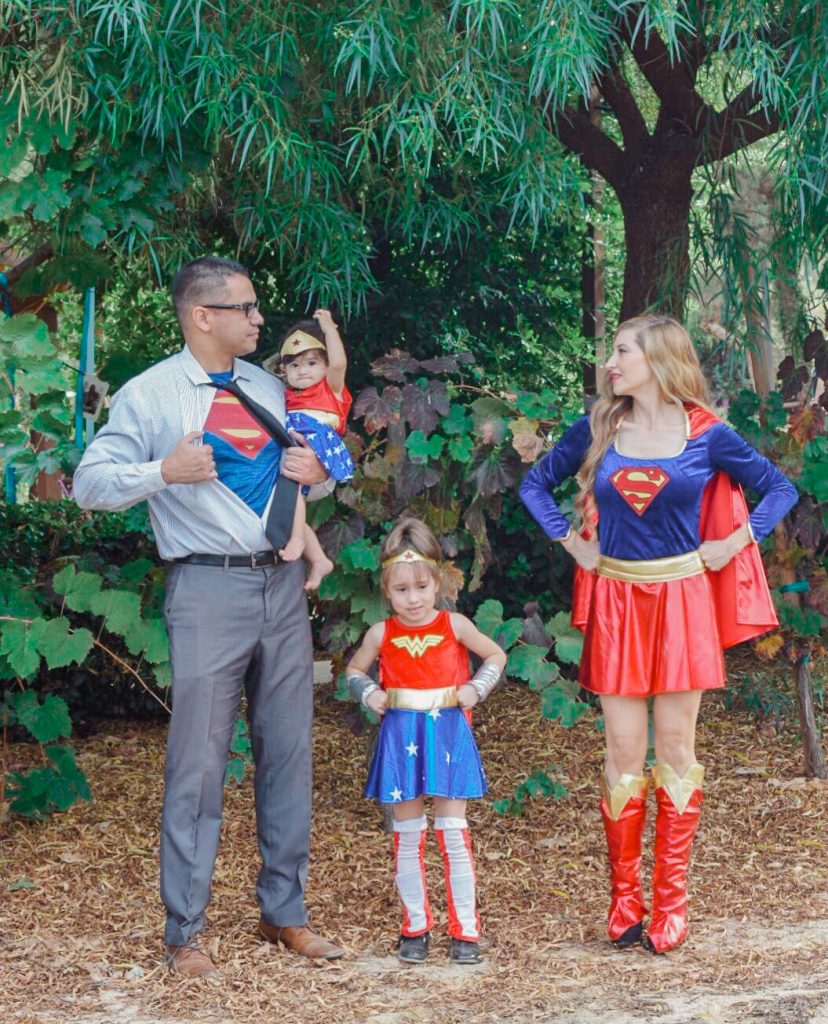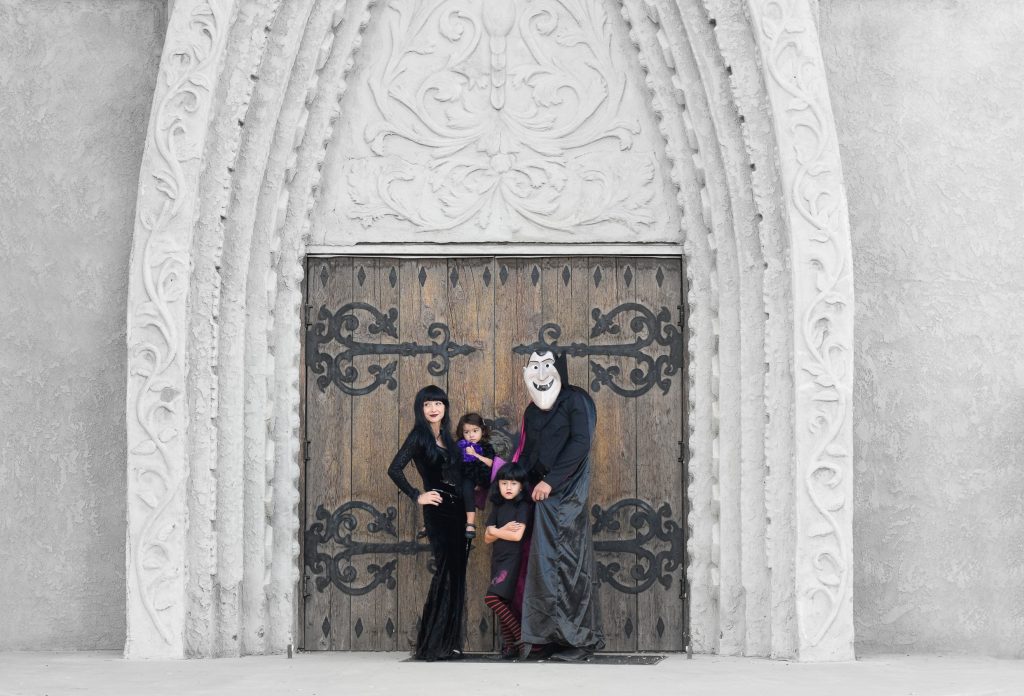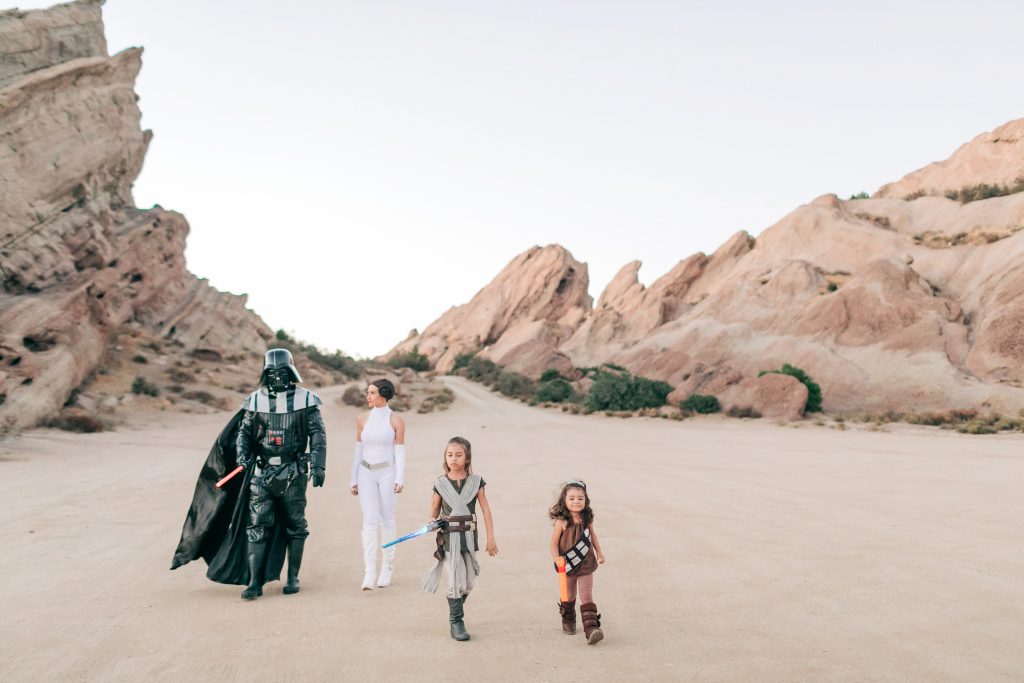 Where We Got Our recent X-MEN costumes
Wolverine:
Storm:
Wig (silver white tone)
Leather Leggings (we used a thin white ribbon and hot glued along the side)
Used an old Peplum top and hot glued thin white ribbon.
Used an old pirate cape and turned it inside out.
Mystique:
Costume
Liquid latex to create the face markings
Dark Phoenix:
Costume (XS but we altered it to fit our 8 yr old)
Boots (Spray painted old ones gold as we couldn't find any in her size)
Photographer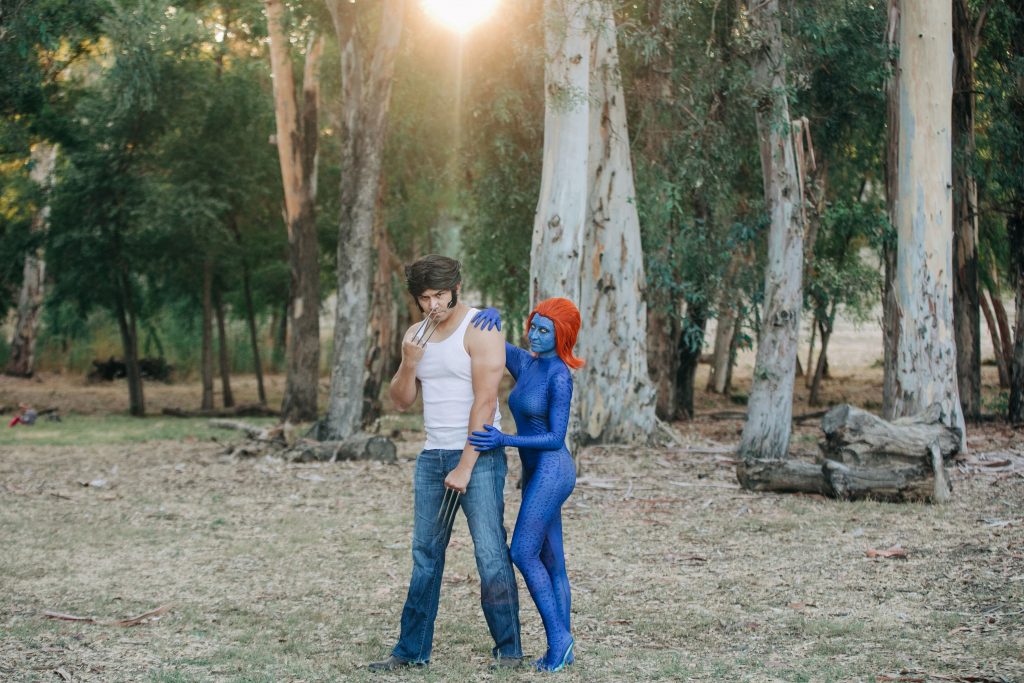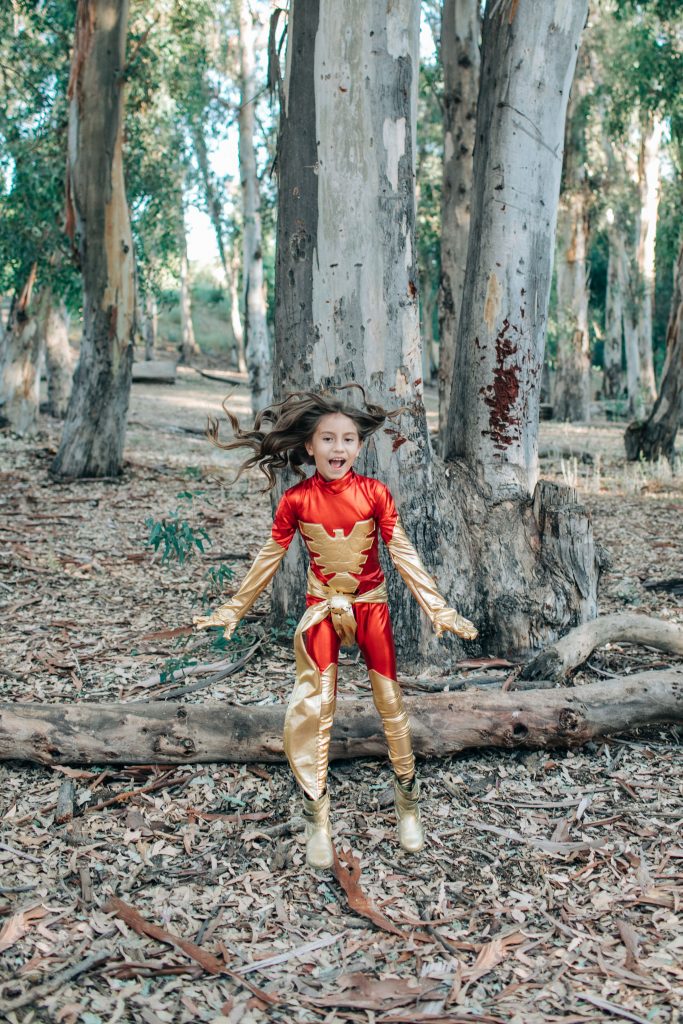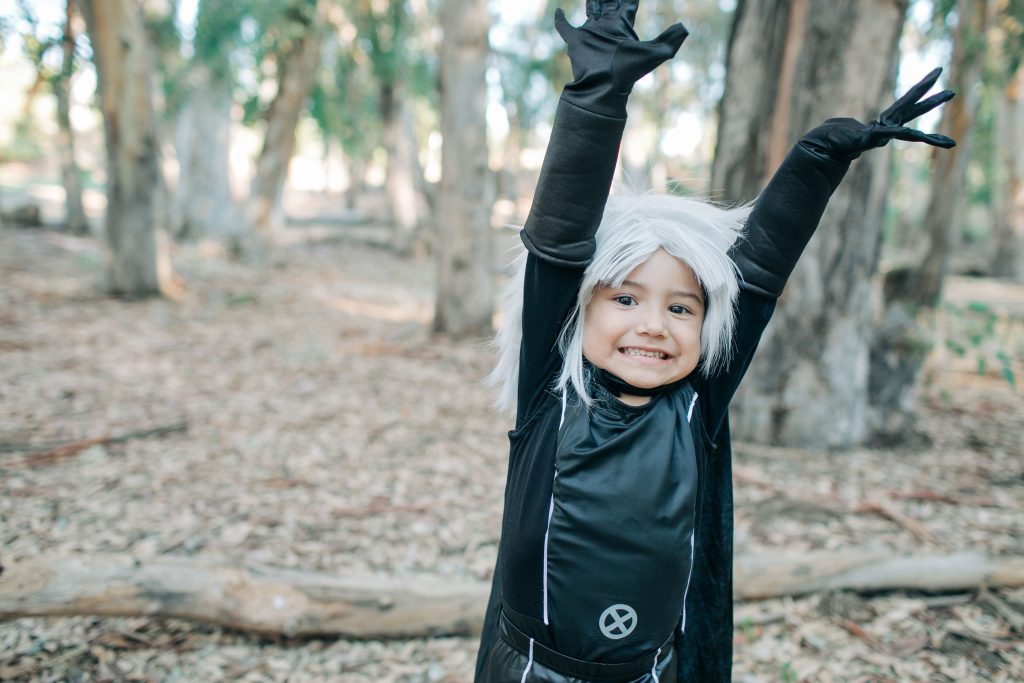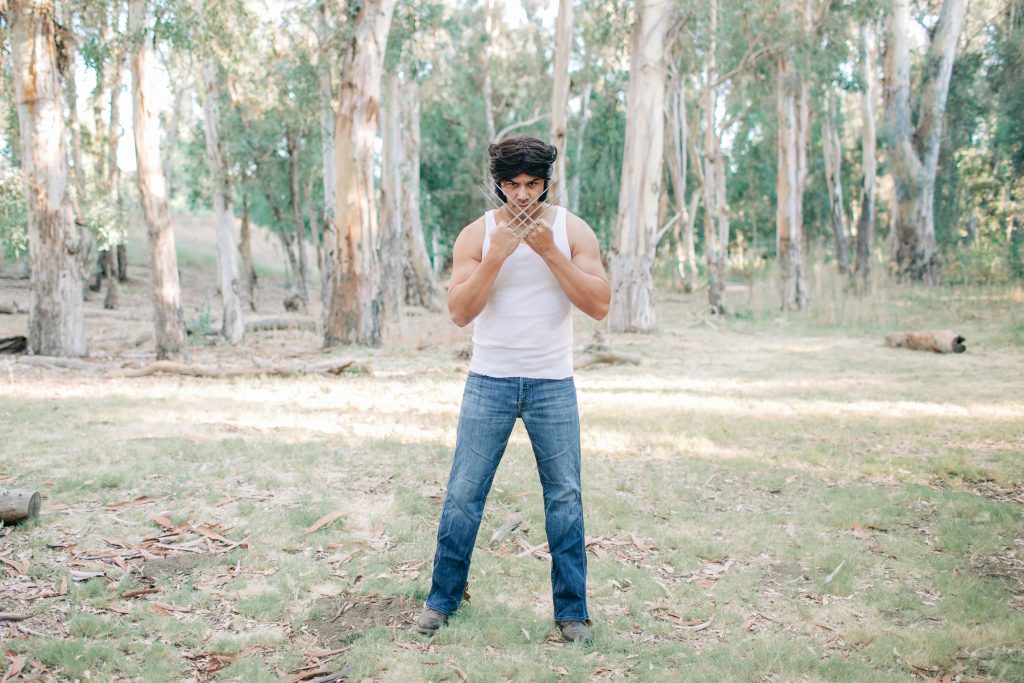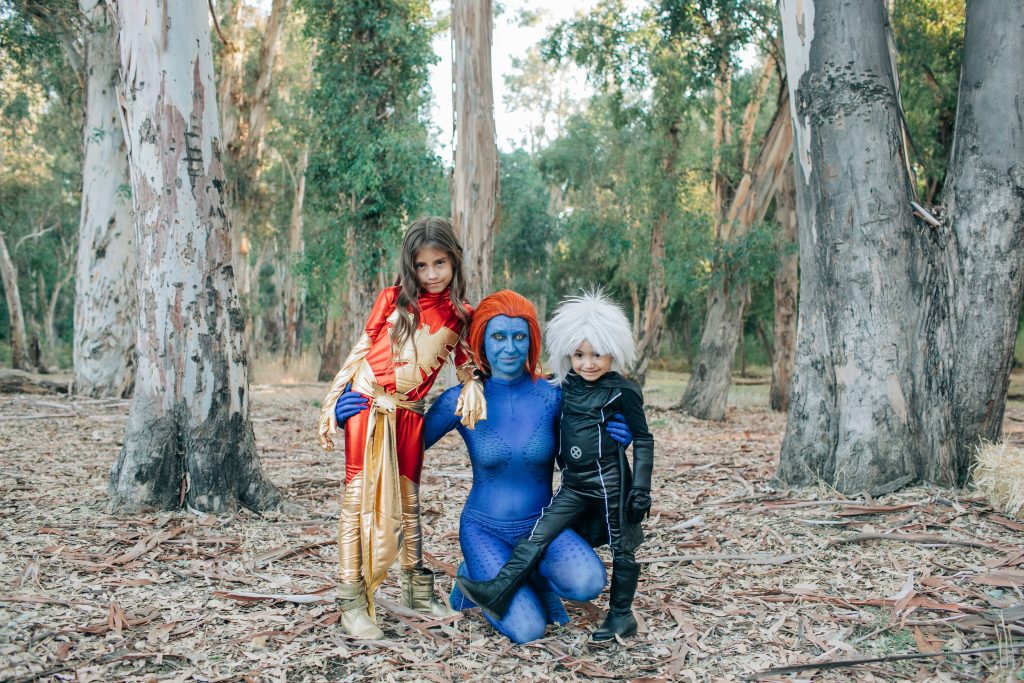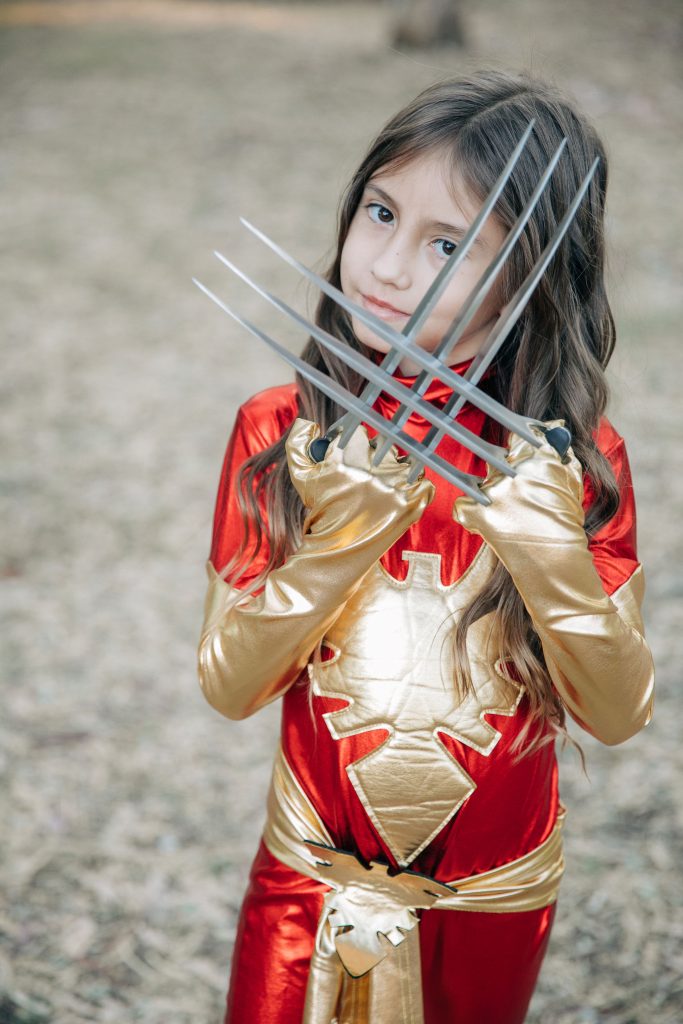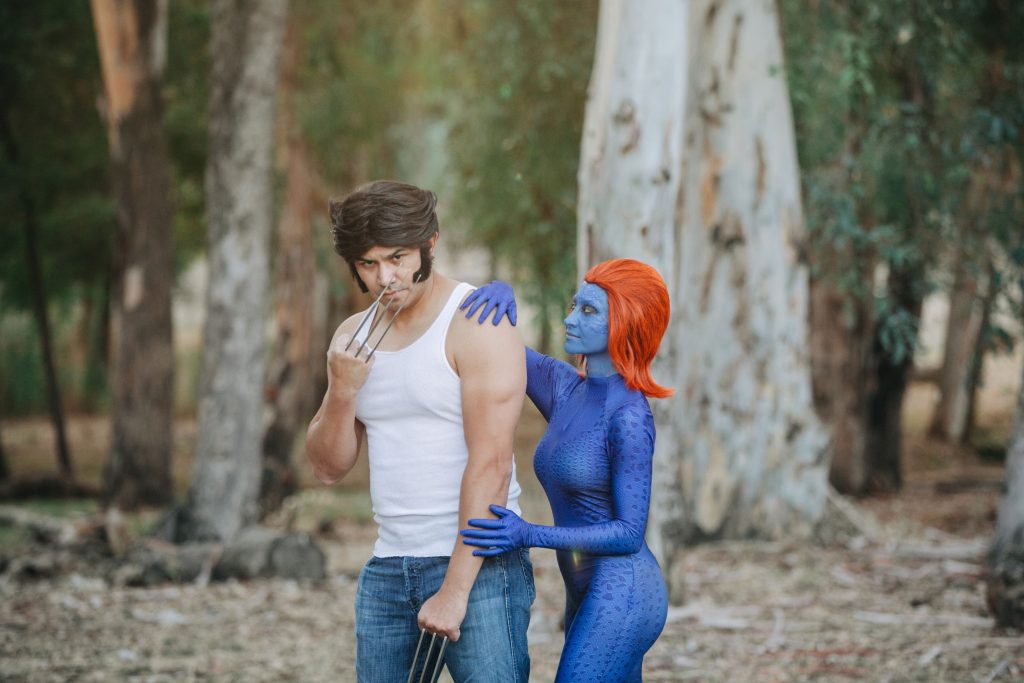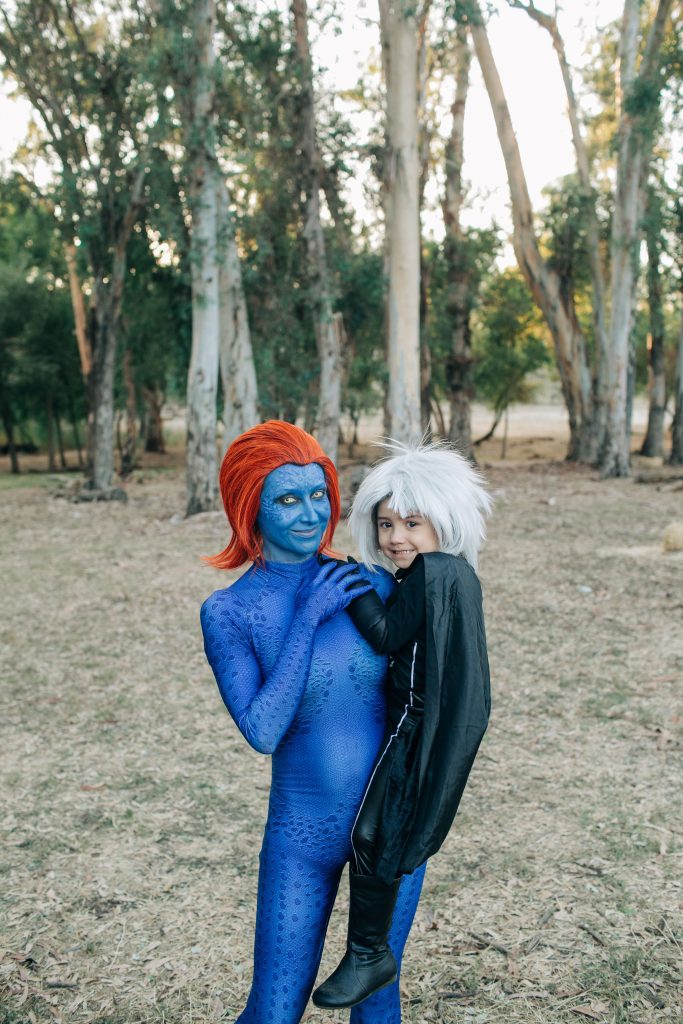 And if you're also into Halloween Family Costumes, be sure to check out our Pinterest Board to see 75+ Family Costume Ideas!! The board has something for a household of two, four or even 9!
And our behind the scenes video of our 2020 Family Photo Shoot here!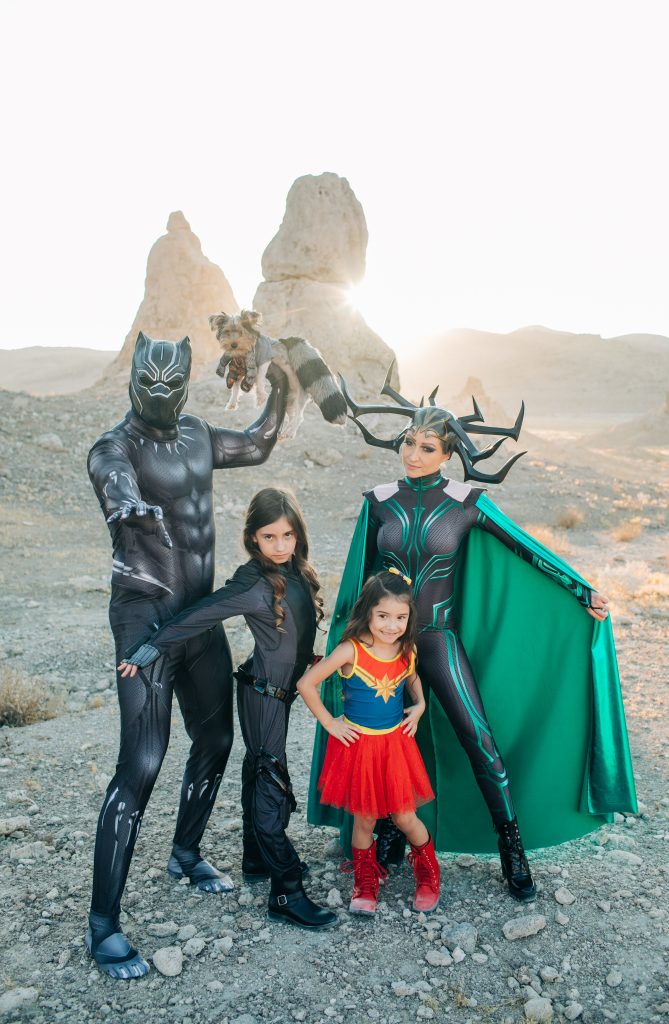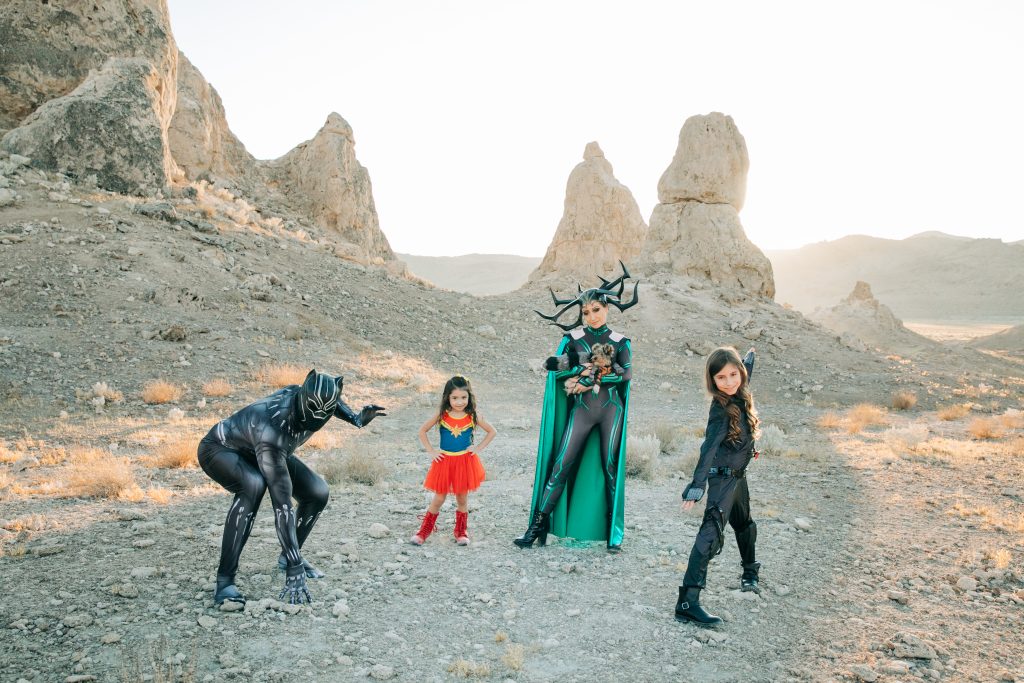 And be sure to check out our amazing Star Wars Family Costumes here!
Happy Halloween!