As a daughter of immigrant parents, I strive to keep our traditions and culture alive in our family by celebrating our heritage throughout the year. And this month, we're celebrating our Mexican roots during LatinX Heritage Month by putting together this beautiful tablescape using items we found at amazing prices in our local HomeGoods store. This table setting reminds us of our visits with family in Jalisco, Mexico – where we enjoyed delicious bowls of albondigas (Mexican meatball soup), pan dulce (Mexican sweet bread), and warm cups of chocolate caliente (hot cocoa).
Eating meals together is an important component of our culture so I thought it would be fitting to up the ante and decorate our dining room area for this celebration. The following are 5 simple tips on how to create a perfect tablescape at home in celebration of LatinX Heritage Month.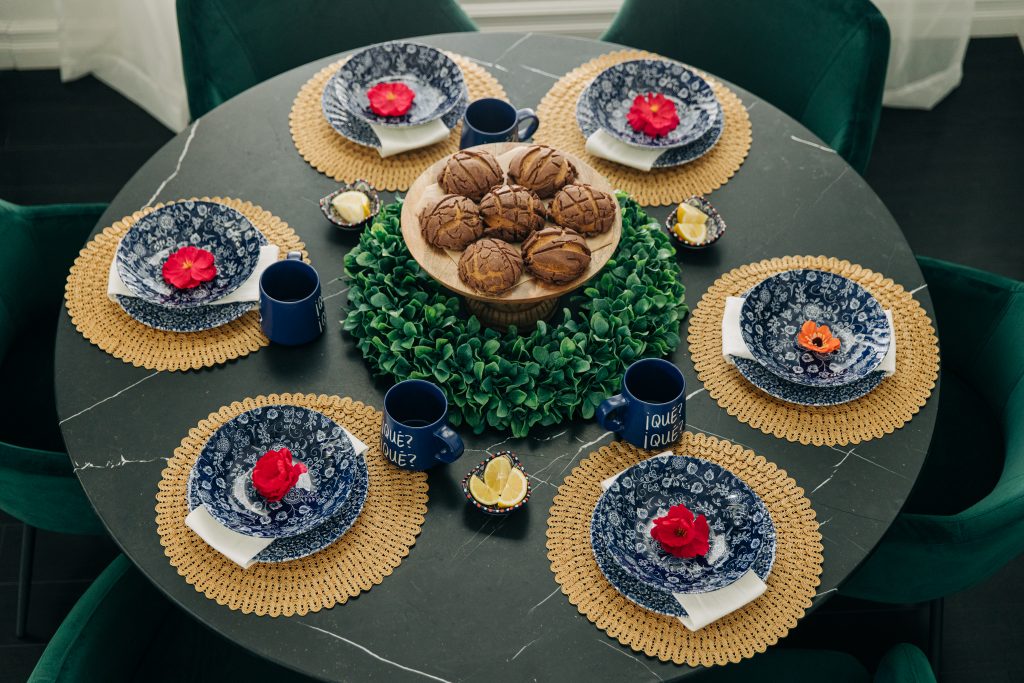 Styling Tip #1: Set The Stage
Before starting the process, take time to select a color palette that goes well with the space and interiors of your house. This will help you stay focused on purchasing items that complement one another.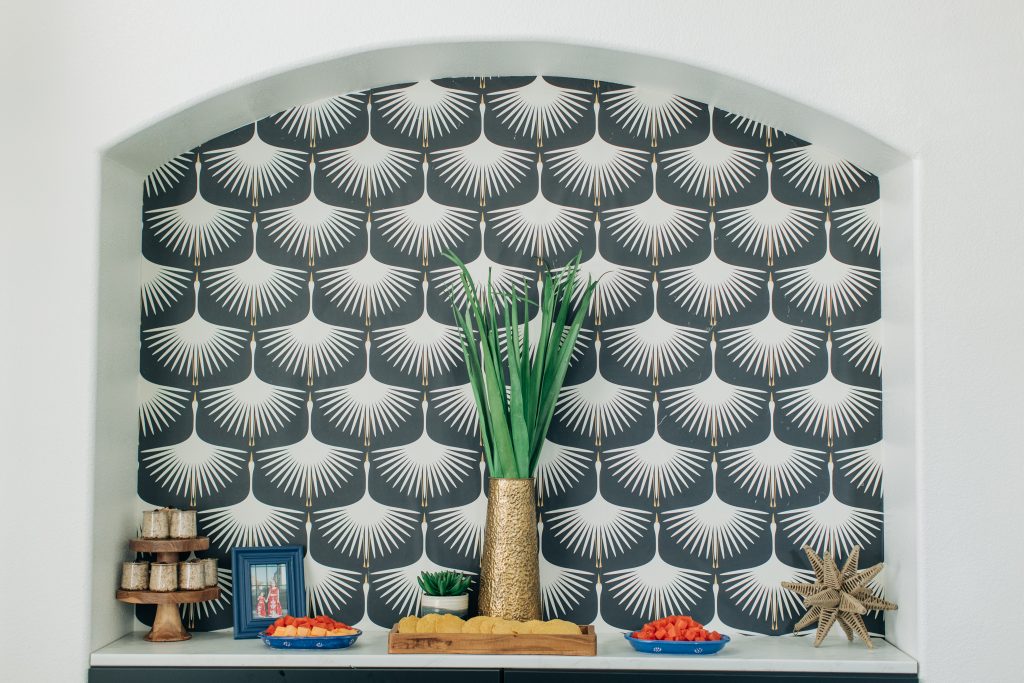 Styling Tip #2: Pops of Greenery
Incorporating greenery can add so much depth and dimension to almost any tablescape. For this setup, I added long faux green leaves and a gold vase, which reminds me of the maguey (also known as agave, a flowering plant native to México) in the ranchos. I also incorporated a wreath with greenery to a beautifully crafted wooden cake stand. Both of these pieces tie the room in nicely and add a pop of color as well.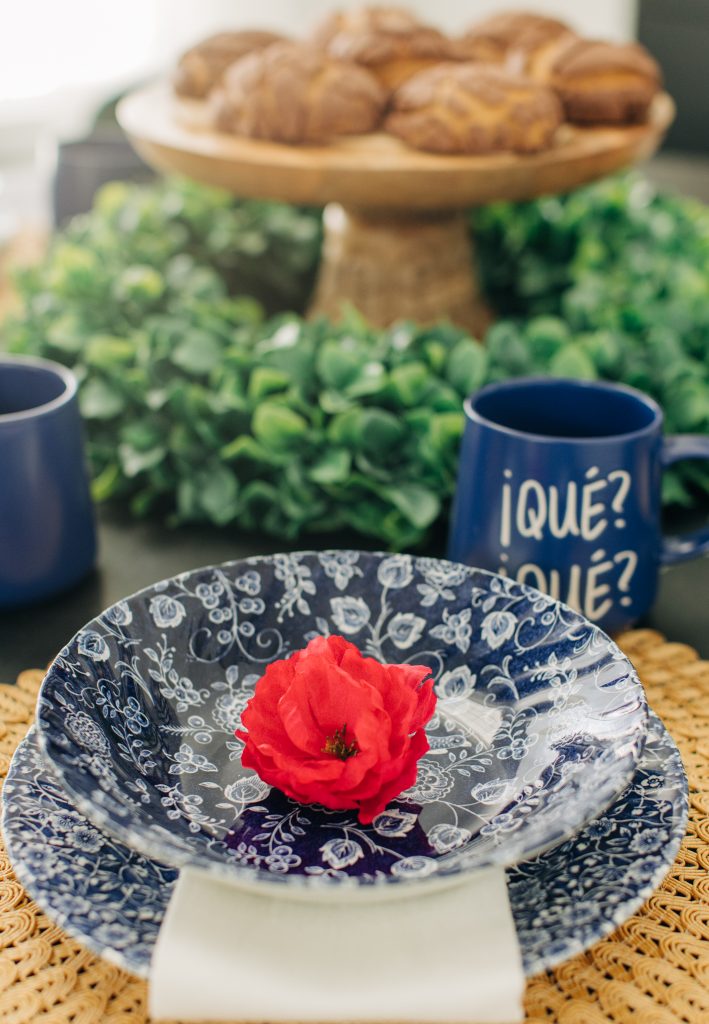 Styling Tip #3: Assortment of Textures and Patterns
When I think of decorating my space for this month-long celebration, a few items come to mind: rustic wood textures, blue floral prints, pops of bold colors, and anything that gives a nod to our culture. But how do we tie it all together? It's easy. Bring together an assortment of dining table accessory textures and patterns that complement one another. For our set up, I found these beautiful blue floral plates and bowls, rustic wooden cake stands, platters, a rustic star, gold placemats and ¡Qué? ¡Qué? mugs – which by the way, are all from HomeGoods!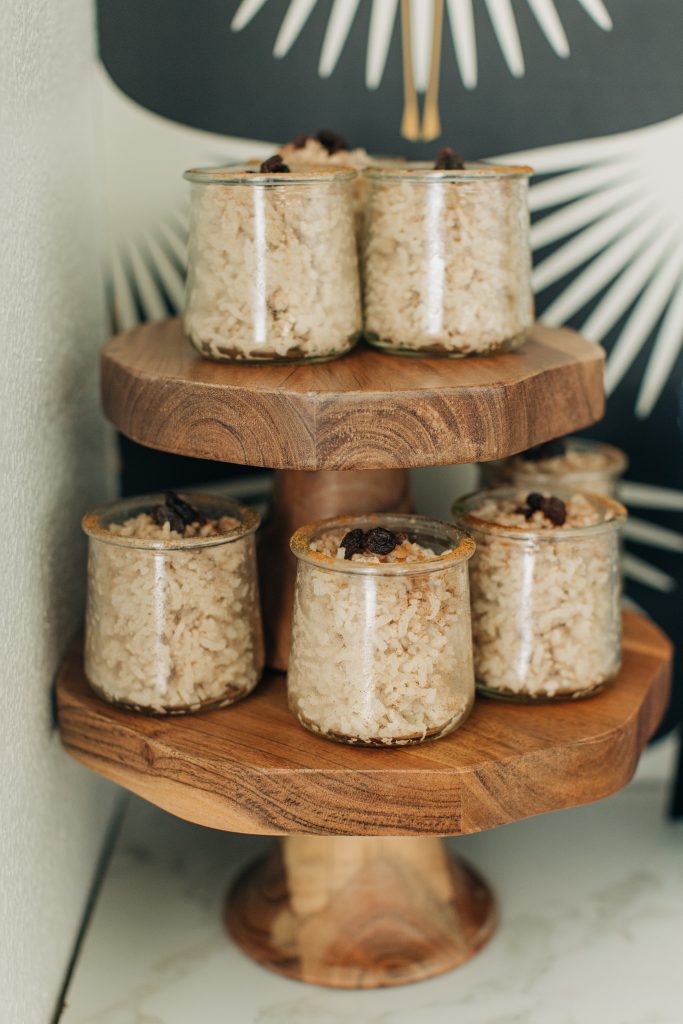 Styling Tip #4: Minimize Clutter
Avoid cluttering the setting by incorporating items that serve a purpose and are proportionate to the size of your dining table. Too many accessories in a small area can result in a busy and distracted look. Select a couple of key features, accentuate those, and keep the rest simple.
Styling Tip #5: Food, Food, Food
Who says you can't decorate with food? I love how our homemade pan dulce conchas (Mexican sweet bread) make for a great statement piece on our table. By the way, yes, you read that right, it's homemade. I'm patting myself on the back for this one as it's also vegan and so delicious. If you've been following us for a while, you might know that our daughters have food allergies – including eggs. And so, creating egg-free recipes is my jam and these vegan conchas did not disappoint!
Growing up, I remember cooking my favorite mexican dish (albondigas) with my abuelita. It was so fun rolling up my sleeves and making the meatballs with her. Now, as a mother of two, I'm passing on these sweet memories to my girls. And I absolutely love their love for this dish, too!
Adding chunks of fresh fruit with Tajín to beautiful serving plates creates an additional pop of color. Along with these, I placed mini arroz con leche desserts on rustic wooden cake stands and some tostadas on a wooden platter, for an overall inviting tablescape.
HomeGoods has you covered with their range of beautiful plates, bowls, table centerpieces, faux greenery, décor and more. Join us in celebrating LatinX Heritage Month by sharing your HomeGoods discoveries on Instagram using #HomeGoodsFinds and tagging me (@themotheroverload) and @HomeGoods! #GoFinding #ad