A Portable Healthy Hot Lunch To Take Anywhere
This post is sponsored by Crockpot™. All opinions are our own and as always, we only work with brands we love.
Now that our kids are back in school, it seems that I'm constantly on-the-go. I'm also beginning to realize that I'm working more out of our SUV than out of our home office. But the hardest part of it all? Making time to eat a healthy hot lunch between chauffeuring the kids, sitting in school parking lots catching up on emails to road trips on the weekends.
It wasn't until recently that I discovered and started to use the Crockpot™ Lunch Crock. This mini personal food warmer doesn't just keep our food warm, it lets us heat up our food wherever we are!
Crockpot™ Lunch Crock Features
Heat leftovers, soups, oatmeal and any number of favorites into amazing meals away from home.
20-ounce capacity is perfect for a personal, portion-sized meal
Easy Portability – Comes with a carry handle and travel lid seals food during transport
Easy Clean Up – Removable, dishwasher-safe food container and lid
Cord wraps easily around base of container
Great alternative to using a microwave
Plug in and turn on for approximately 30 minutes for soup to be warm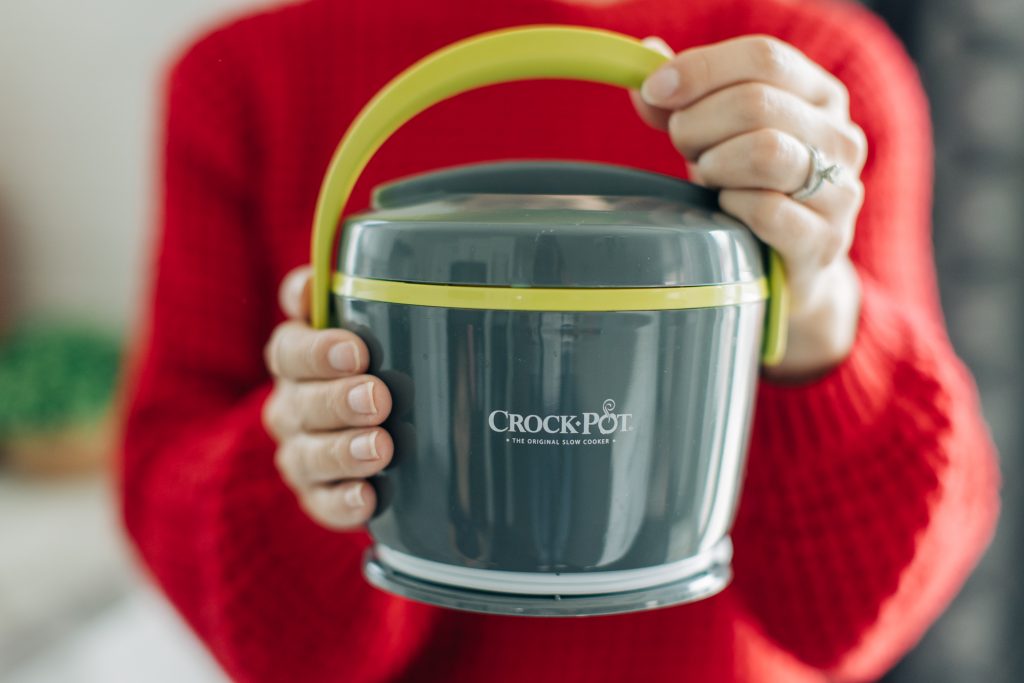 Our Portable Healthy Hot Lunch To Take Anywhere
Today, we're sharing a super delicious and easy to make family favorite recipe, Chunky Vegetable Soup. It's perfect for on-the-go and warming up using the Crockpot™ Lunch Crock and plugging it into a power outlet.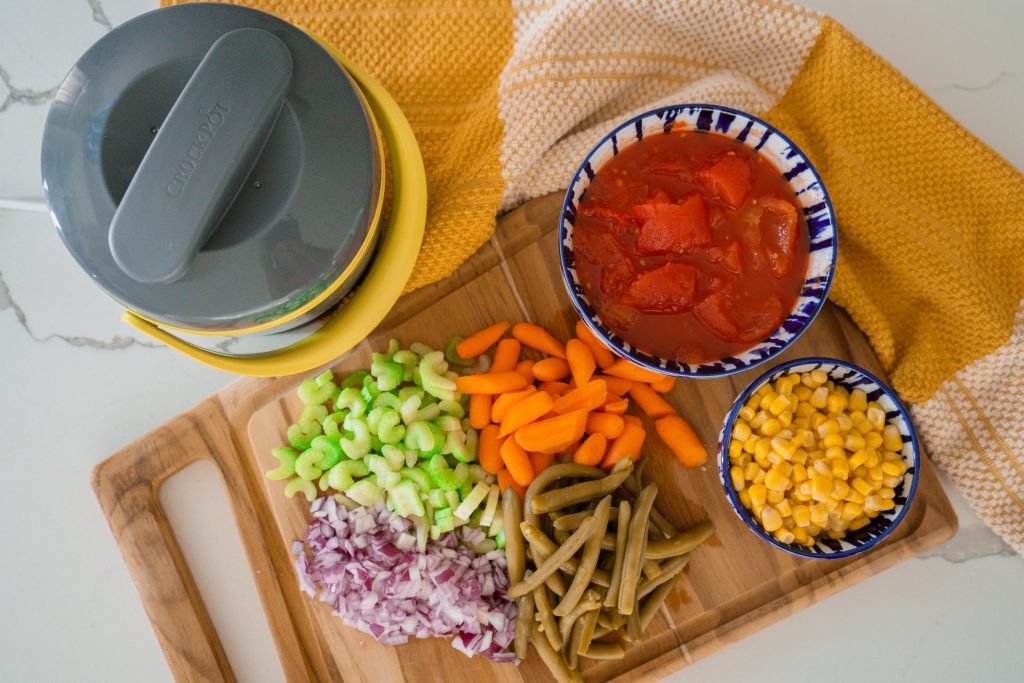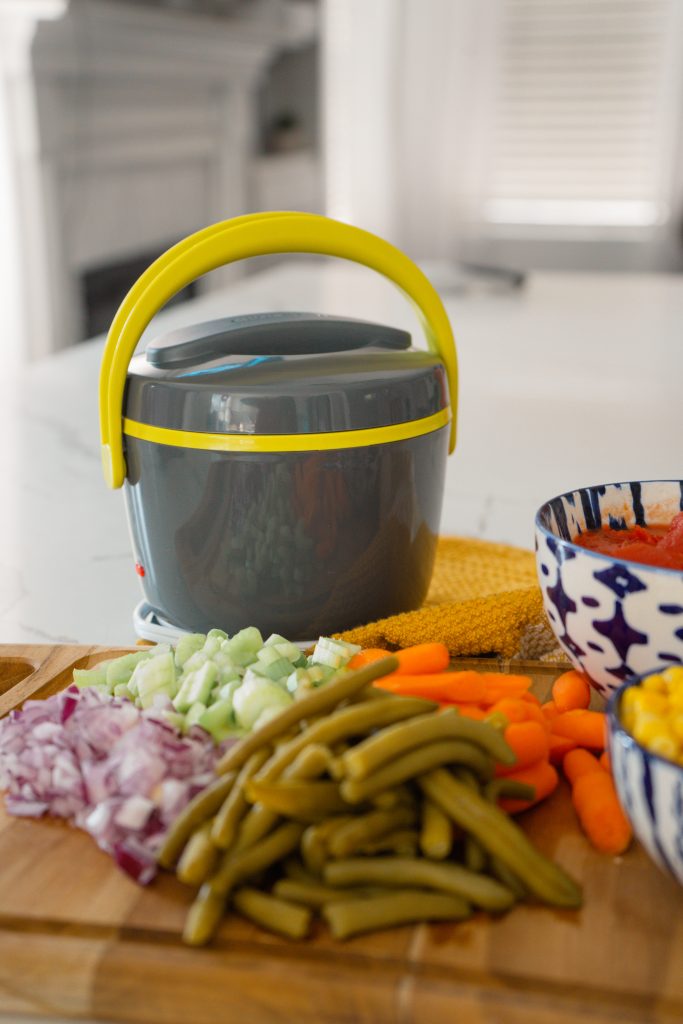 Chunky Vegetable Soup Recipe
Equipment: 
Crockpot™ 4.5-Quart Lift & Serve
Crockpot™ Lunch Crock
Ingredients: 
4 c Vegetable broth
1 c Corn
1 c Green beans
1 ½ c San Marzano Peeled Tomatoes, diced
1 c Petite baby carrots
1 c Celery, chopped
½ c Red onion, chopped
½ tbsp Seasoning salt
1 lemon, juiced
1 tsp garlic, minced
Directions:
Place all ingredients into Crockpot™ 4.5-Quart Lift & Serve.
Mix and cook on high for 1 hour.
Add soup to Crockpot™ Lunch Crock.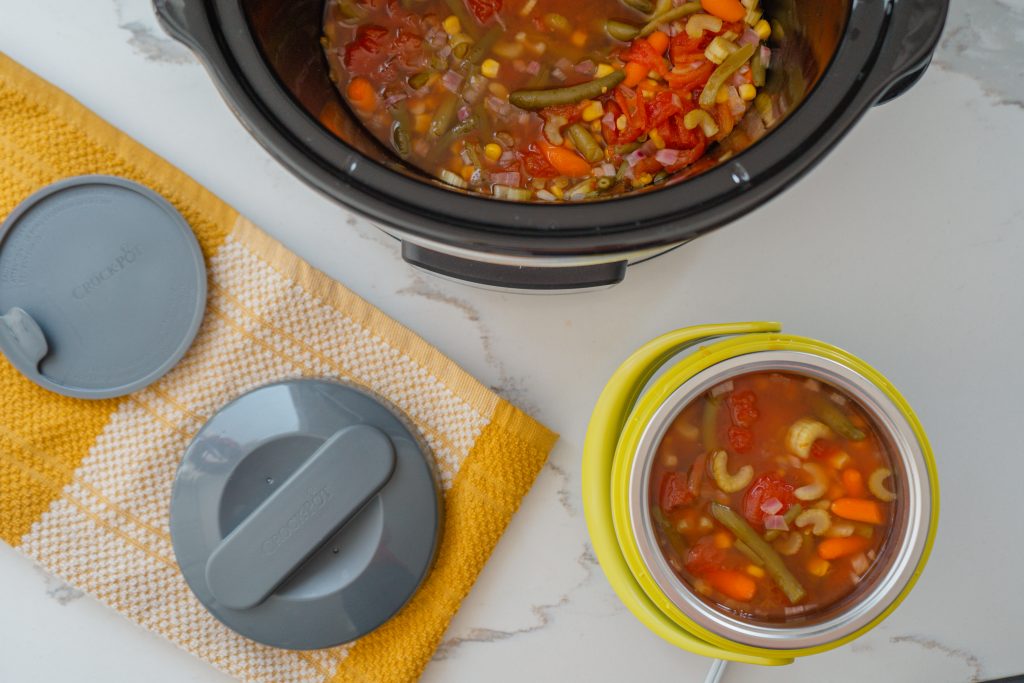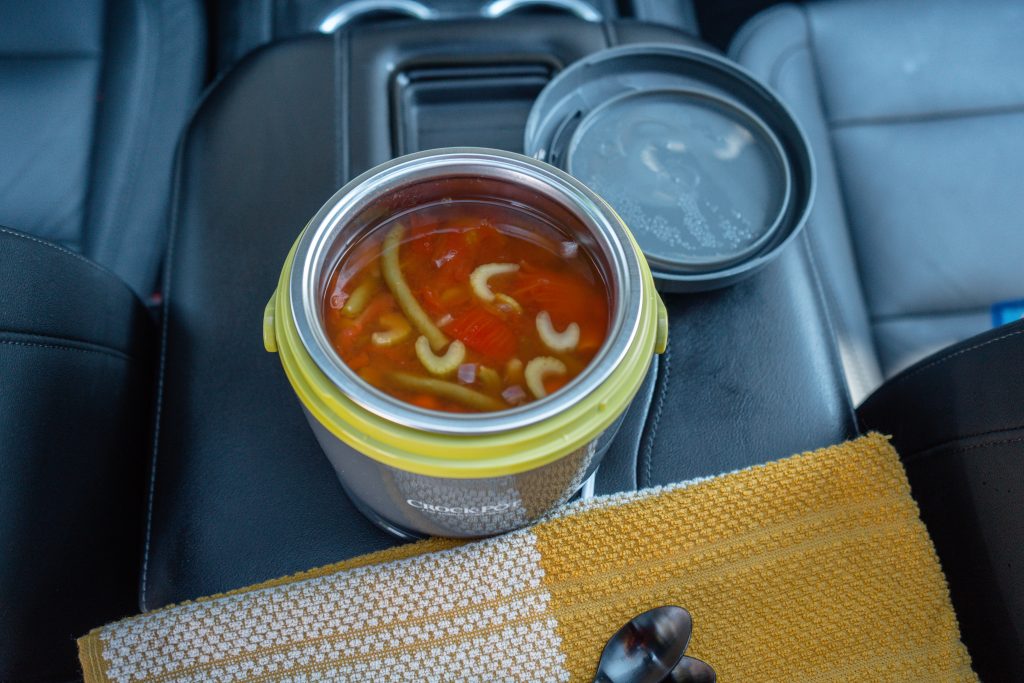 Take your delicious soups and stews to work or on-the-go with the Crockpot™ Lunch Crock. Whether you're going back to school or returning to the office, Crockpot is there so you can enjoy warm, hearty lunches without leaving your desk!
GIVEAWAY! Enter here to win a Crockpot™ Lunch Crock for yourself! And for additional Crockpot. recipes, check out our Lentil Tortilla Soup.