Honey Rosemary Glazed Sweet Potatoes – A Thanksgiving Side Dish
This post is sponsored by Crockpot™. All opinions are our own and as always, we only work with brands we love.

Thanksgiving Family Traditions
This Thanksgiving, we're changing things up a bit. We decided to add a new family tradition. Anyone else love creating family traditions?
Every year, my husband and his cousins schedule an early morning basketball tournament on Thanksgiving Day. The Turkey Ball tournaments always create some yearly memorable moments for them so it got me thinking… wouldn't it be awesome to create a Thanksgiving tradition with our kids that will also remind them of all the fun moments we shared together on Thanksgiving Day? And what better way than to come up with our own individual Thanksgiving recipes?
I'm having the kids work on writing down the list of ingredients and directions on recipe cards (Lexi is drawing hers out). I'm planning to save these cards in a recipe journal with the date and their age so that we can all look back at. It just might be the cutest journal ever.  Be sure to check out our Instagram account this month as we'll be sharing more about this tradition there.
But in the meantime, I'll leave you with my new Thanksgiving side dish recipe – Honey Rosemary Glazed Sweet Potatoes. The best part? It's on the healthier side and I love how easy and simple it is to make using our Crockpot™ 4.5-Quart Lift & Serve Slow Cooker. It's the perfect size for a side dish and it allows us to conveniently serve the dish straight from the slow cooker without worrying about where to put the lid. After cook time is complete, the temperature automatically switches to a warm setting to keep the food from overcooking.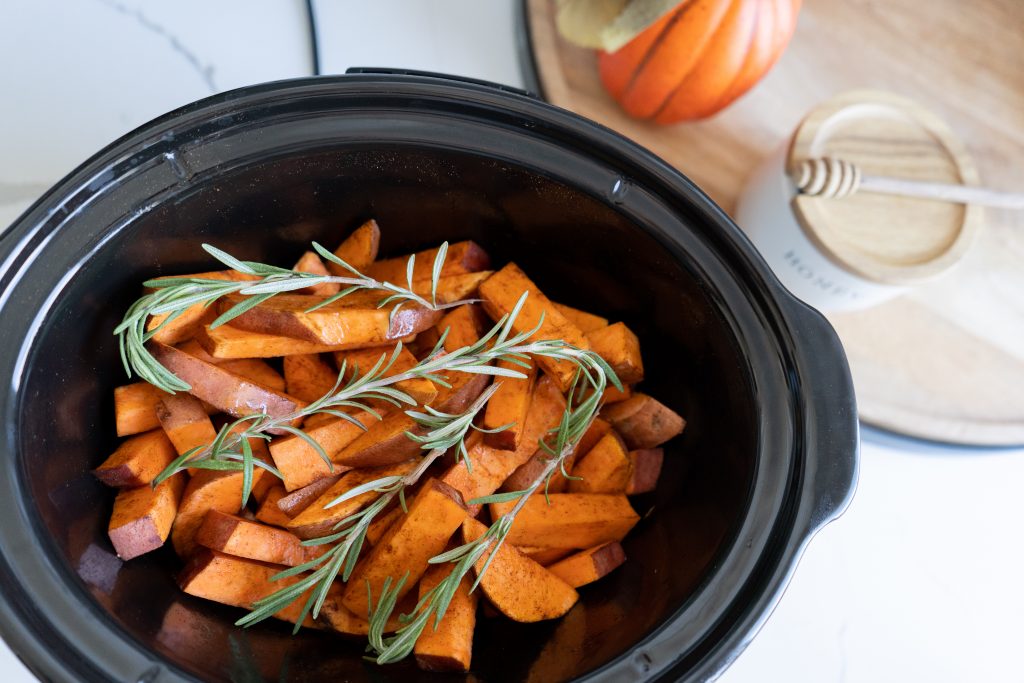 Thanksgiving Side Dish Recipe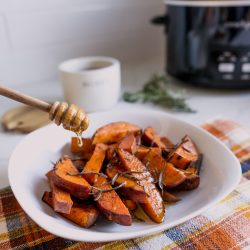 Honey Rosemary Glazed Sweet Potatoes
Ingredients
5-6

 Sweet Potatoes

1

Avocado Oil Spray Bottle

2

tbsp

Raw Honey

1/2

tbsp

Kosher Salt

1/2

tsp

Cinnamon

4-5

Fresh Rosemary Sprigs
Instructions
Turn on Crockpot and set on high.

Make sure sweet potatoes are scrubbed and cleaned well.

Slice potatoes into wedges or rectangular shapes

Lightly spray inside of Crockpot with avocado oil spray.

In a large bowl, add sweet potatoes, honey, cinnamon, salt, and a quick spray of avocado oil.. Mix together and place into Crockpot. 

Top with fresh Rosemary and set to cook for 2-3 hours.

Serve warm and top with a drizzle of honey.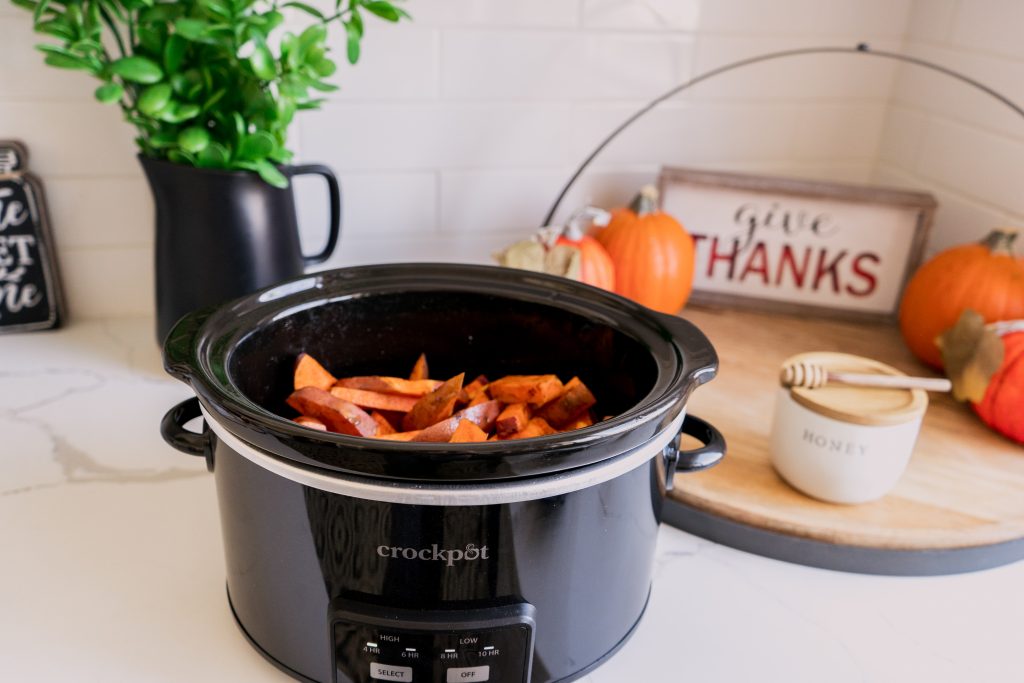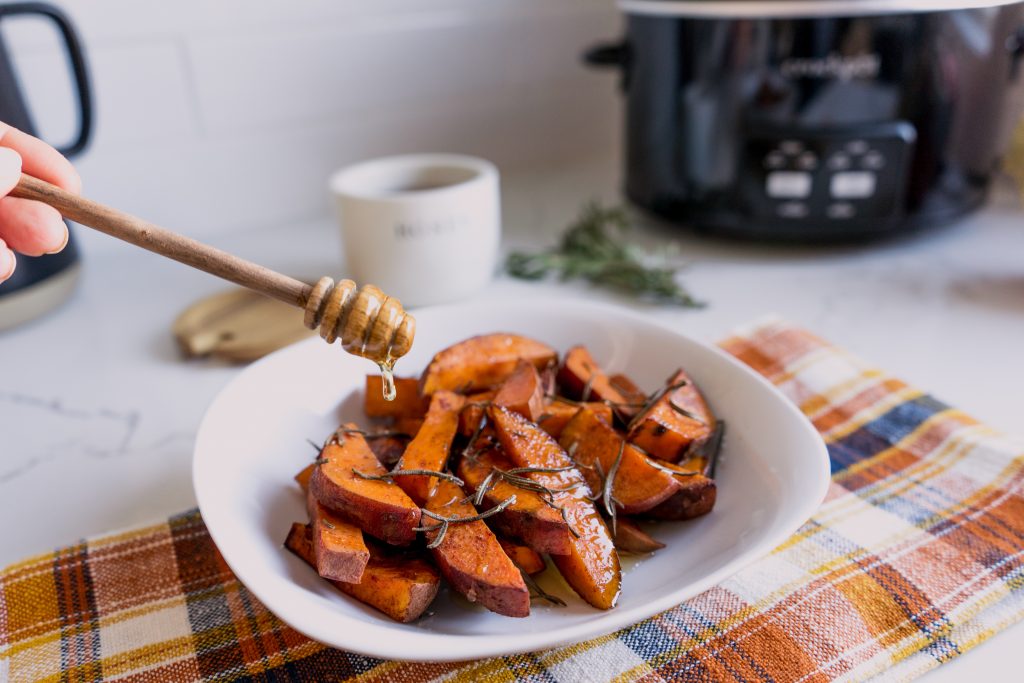 Be sure to check out our other Crockpot recipes Lentil Tortilla Soup and Mexican Meatball Soup.