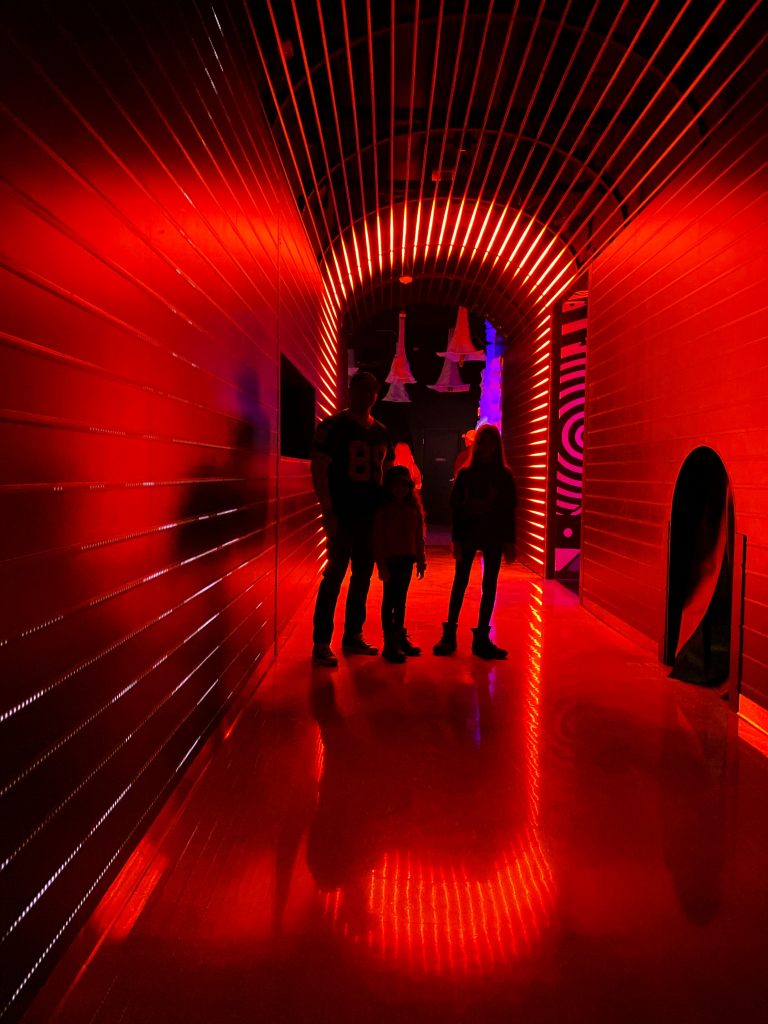 Are you ready for an incredible, out-of-this world experience? Head to Omega Mart located at Area15 in the heart of Sin City, Las Vegas. This immense extraordinary adventure has something for everyone from children to teens and beyond. Here's our top 3 reasons why you absolutely need to go right NOW!
3 Reasons To Visit Omega Mart 2023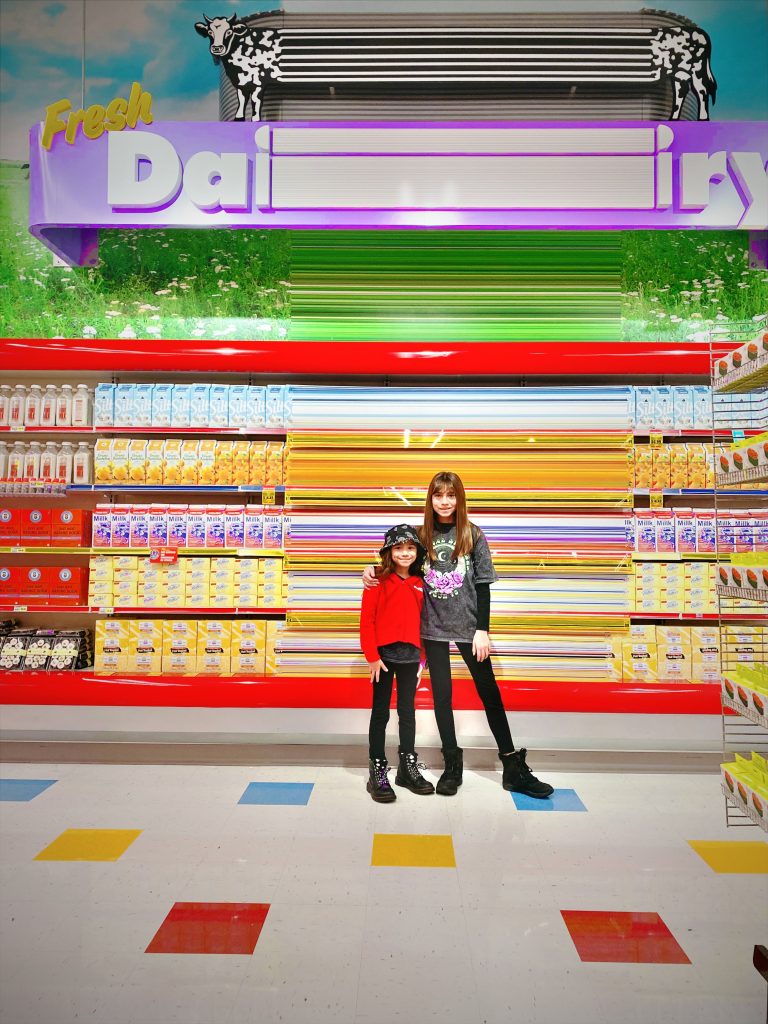 1. An Out Of This World Supermarket
Omega Mart is not your ordinary supermarket. It's a supermarket parody stocked to the brim with unique supermarket items created specifically for Omega Mart by international and local artists. Most of the items are for sale; however, they do not have typical characteristics that you'd expect from grocery store items. For example: Packages of Ramen Noodles were labeled "Ramen Notes" and were actually sticky notes, a box of cereal labeled "Simply (does not) Contain Spiders" and a pile of avocados in the produce section turned out to be coin purses.
Our favorite part about Omega Mart? Discovering a whole world behind the scenes! Multiple secret doors from walking into a soda refrigerator, pushing through hanging t-shirts and walking up a hidden spiral staircase, to crawling through a tent and even a hidden door handle inside of a locker.
Omega Mart also takes immersive storytelling to the next level! Be sure to request an employee CARD at the Omega Access Kiosk inside Omega Mart. This card along with performers posed as Omega Mart and Dramcorp employees, and hundreds of hours of video content throughout the experience will help you find Omega Mart's hidden storyline.
"There's still fun to be had by simply exploring the store and taking in the larger-than-life art, but if you're looking for what Mark G. describes as "the coolest experience I've had in my life," then allow yourself plenty of time to take in everything Omega Mart has to offer. Pick up every product. Watch every video. Read every email. Ask all the questions and seek all the answers! And if the clues aren't adding up, then perhaps your next best option is to ask someone who works directly for Dramcorp…"

– Omega Mart
2. All Are Welcome
It's family-friendly with plenty of crawl space and new things to see around each corner. From 3D murals to interactive light displays (like playing on a laser-beam harp), to optical illusions (seeing the mirrored infinity room!), this immersive and interactive art installation offers an experience that is sure to keep everyone entertained.
3. Omega Mart Las Vegas Closing Soon* (Update below)
Unfortunately, Omega Mart is closing down for a permanent Universal Studios immersive horror experience (which we can't wait to come back and visit as well!). Some rumors have it opening as soon as next year, sometime in 2024! So if you're looking for a family-friendly Las Vegas adventure this year, be sure to plan your trip to Omega Mart while you still can. You won't regret it! Not only will you and your family have a blast, but you'll also create lasting memories that will stay with you long after your stay is over.
Update March 2023: Omega Mart will not actually be closing. We sincerely apologize for the mix up. Confirming that the Universal Studios immersive horror experience will be an expansion to Area15! "The immersive art-entertainment district is adding 20 acres to the north along its Interstate 15 location." – Las Vegas Review-Journal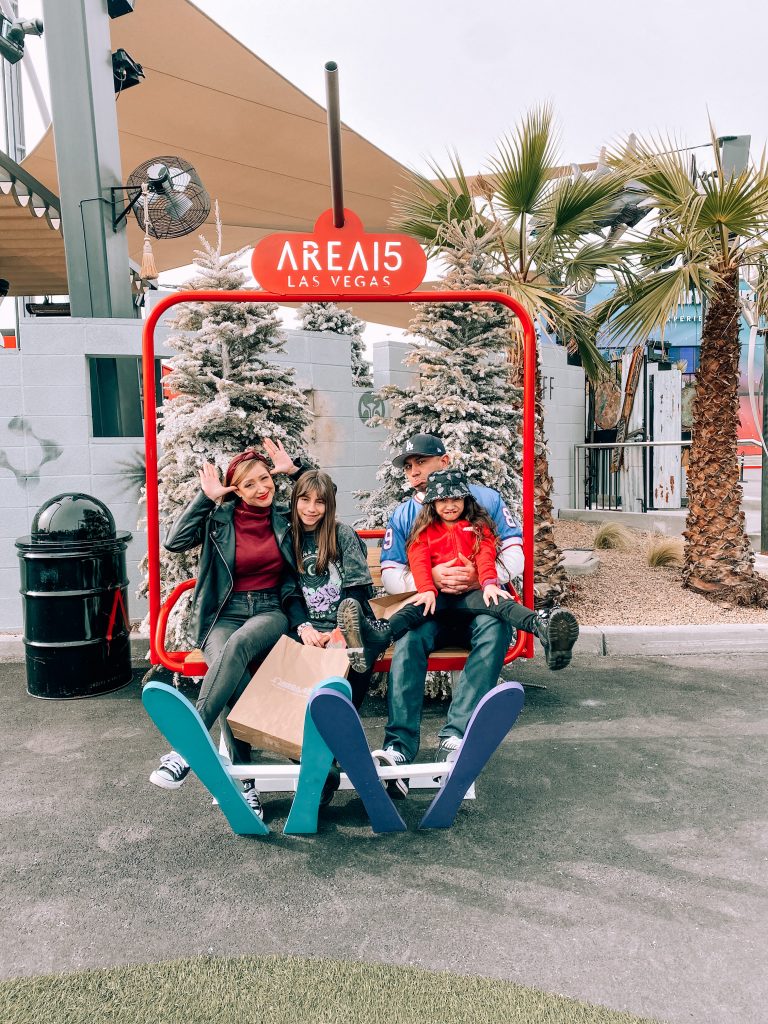 The Pros And Cons
Pros:
Omega Mart is truly a FUN out of this world mind-bending immersive art experience! It's unlike anything we've ever experienced as a family. There is a multitude of international and local artists that have poured their time conceptualizing, sourcing and creating art for this experience!
Cons:
The ticketed price is a bit steep and can vary in price per day. Check the Omega Mart website for latest rules and updates as we had to check in our bags. Also, food and beverages are not allowed to be consumed inside the experience.
There are two slides that are closed indefinitely due to many guests getting injured. Per an employee, "the slides were under repair due to some sort of orange mitosis (wink, wink). Another employee confirmed that "the slides were built by artist, not architects… let's just say they weren't the safest and guest were getting hurt". And although our kids where bummed about not being able to go on the slides, we found that this did not take away from the experience at all.
Also, although not intended to be frightening, some kids might find the dark or few strobe light areas scary and overwhelming. However, there are multiple ways to walk around areas. Be sure to ask an employee to confirm which routes are best for your group.
Confirming we saw kids of all ages and both our girls truly had a blast! Head to our YouTube channel, The Familia Overload, to see all the fun! And find additional family-friendly travel ideas here.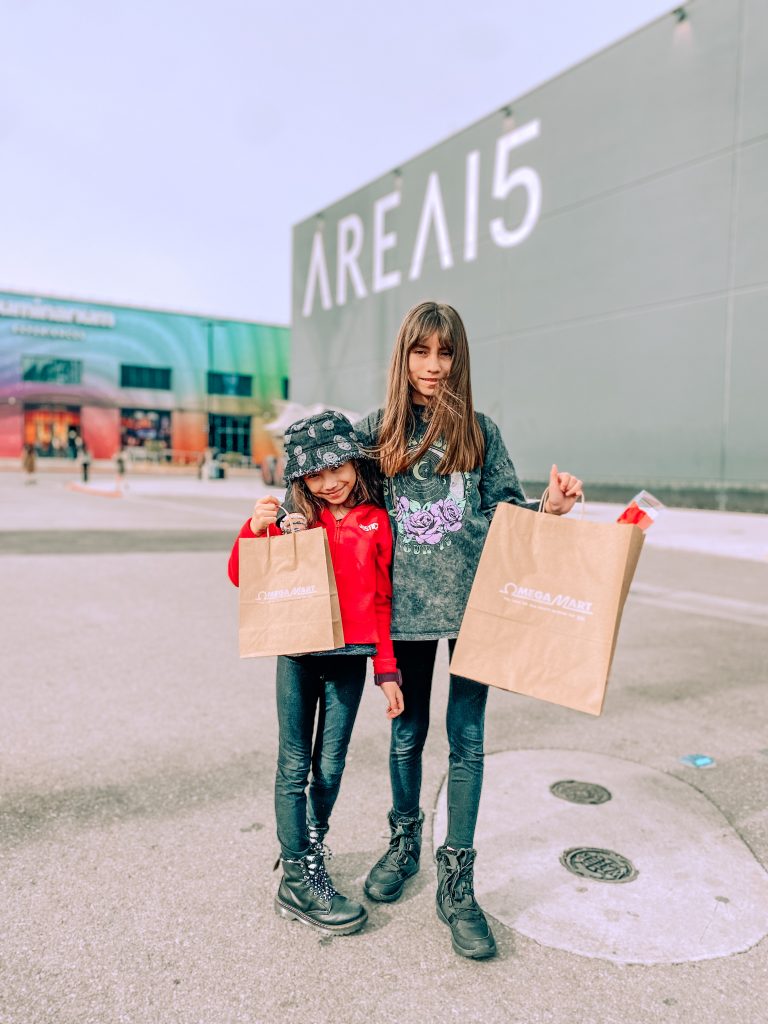 Omega Mart Las Vegas Address
3215 S Rancho Dr #100, Las Vegas, NV 89102