Parents! Are you curious about homeschooling and how it could be a great choice for your child? We're here to share our story of why we are homeschooling our youngest and sending our oldest to public school.
Let's dive into our journey:
Picture this – our family always chose public schools for our kids' education. But last year, things changed. We thought about trying a private school for the smaller classes. After a few months at the private school, something concerning happened. One of our daughters' teachers had inappropriate content in their classroom which belonged to the teacher. The school's response wasn't great, making us worry about our kids' safety and environment. So, we went back to public school. However, an unexpected challenge arose – our youngest was unable to return to her previous elementary school due to classrooms being at full capacity. This situation prompted us to explore alternative options, and that's when homeschooling caught our attention.
We get it – homeschooling isn't for everyone, and we didn't think so at first either. However, it has surprisingly brought so much happiness and growth to our youngest daughter. Our move from public school to homeschooling through a charter school has been amazing, and that's why we want to tell you all about it.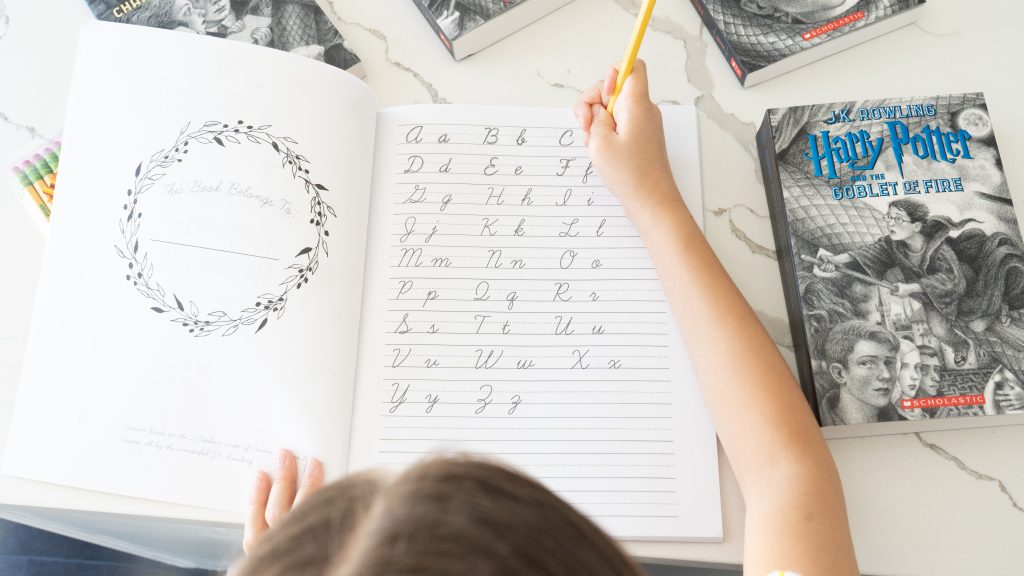 Exploring the Benefits: Homeschooling through Charter Schools
We were amazed by the myriad of options parents have for homeschooling their kids. Today, we're sharing our experience and delving into five benefits of homeschooling through charter schools:
Tailored Learning Environment: Homeschooling through a charter school allows you the flexibility to create a tailored learning environment that suits your child's needs and interests.
Charter School Funds: One of the most fantastic aspects of homeschooling with charter schools is charter school funds. These funds are free and offer a wealth of resources that you can utilize to create a dynamic learning environment for your child. For example, museum entrances, zoo memberships, extracurricular activity classes, and more. Note: Funding and approved vendors vary per charter school.
Academic Resources and Support: Certain charter schools offer funds that you can use for a variety of educational resources. For example, academic learning centers staffed by credentialed teachers. These centers cover subjects like English Language Arts, Math, Science, Social Studies, and more. Yes, you read that correctly! Tip: Be sure to check your local area as some cities and counties have limited options.
Small Classroom Centers: Where Magic Happens: Most centers boast small classroom sizes per grade level (our center allows up to 12). We love that these centers allow for personalized attention. Our center conducts classes twice a week and sends assignments home. The best part? Our daughter has the flexibility to complete assignments at her own pace, ensuring their completion before the upcoming class.
Individualized Progress Tracking: Homeschooling with a charter school assigns a dedicated teacher to your child. This teacher tracks their progress, ensures timely completion of grade-level learning periods, aids in state testing, and provides continuous support to both students and parents throughout the academic year.
Navigating the Educational Landscape: Excitement and Challenges
Navigating the world of education can be both exciting and challenging. As parents, we've come to understand that each child is a unique individual, and what works best for one might not necessarily be the ideal fit for another. Our family has taken a dynamic approach to education, with one daughter attending a traditional public school while the other is currently thriving in the realm of homeschooling. And you know what? So far, both paths have led to remarkable outcomes.
Our daughter in public school has found her stride in the bustling public school classroom environment. It's heartwarming to see her love for the arts and be a part of advanced classes but most importantly, thrive in this school setting –continually testing at levels that surpass her grade expectations.
Meanwhile, our other daughter, given the circumstances of public school classrooms being at full capacity, decided to give homeschooling a shot. And what a wonderful journey it has been! She's not only covered the standard curriculum for her grade but has also surpassed expectations.
We're excited to share that she wants to continue homeschooling this upcoming school year. Honestly, I'm just as thrilled, cherishing these precious moments as we learn together at home and during our outings. She's chosen to explore boxing, ballet folklórico, advancing in Spanish, focus on core academics, join group field trips, and use her zoo membership all year long.
Conclusion: Embracing the Educational Journey
Our journey has taught us that education is a dynamic and ever-evolving experience. As parents, we've learned to listen to our children's needs and preferences, enabling them to thrive in environments that match their individuality. By granting our daughters the freedom to choose their preferred schools, we've seen the powerful effects of this personalized approach. As long as they continue to thrive and remain happy, we're committed to supporting their choices, celebrating their successes, and encouraging them to embrace the joy of learning – whether it's in a traditional classroom, our home, or anywhere. After all, the true magic of education lies in creating an environment where each child can shine, thrive, grow, and embrace their full potential.
We'd love to hear from you! Drop us a comment with your questions and follow our journey on Instagram. Plus, check out our 7 healthy dinner ideas for busy moms here.