This post is sponsored by Pantene. All opinions are our own and as always, we only work with brands we love.


This year has definitely added additional work to our mom loads in so many ways. Between homeschooling, the logistics of running a family and the energy needed to raise kind, intelligent kids, it's fair to say that self-care might be the last thing on our minds. 
But the truth is, it's just as important to make ourselves a priority. I myself thrive more as a mom and human being when I do practice self-care. I noticed that it helps recharge my battery mentally, physically and even spiritually. So why not try to find a way to practice self-care that we can realistically implement at home? 
After searching and reading more on the topic, I realized one thing. Self-care can take the form of whatever it is that re-energizes us. For me, I found that implementing realistic actions around our family lifestyle is what has worked best. 
5 Realistic Self Care Ideas For Busy Moms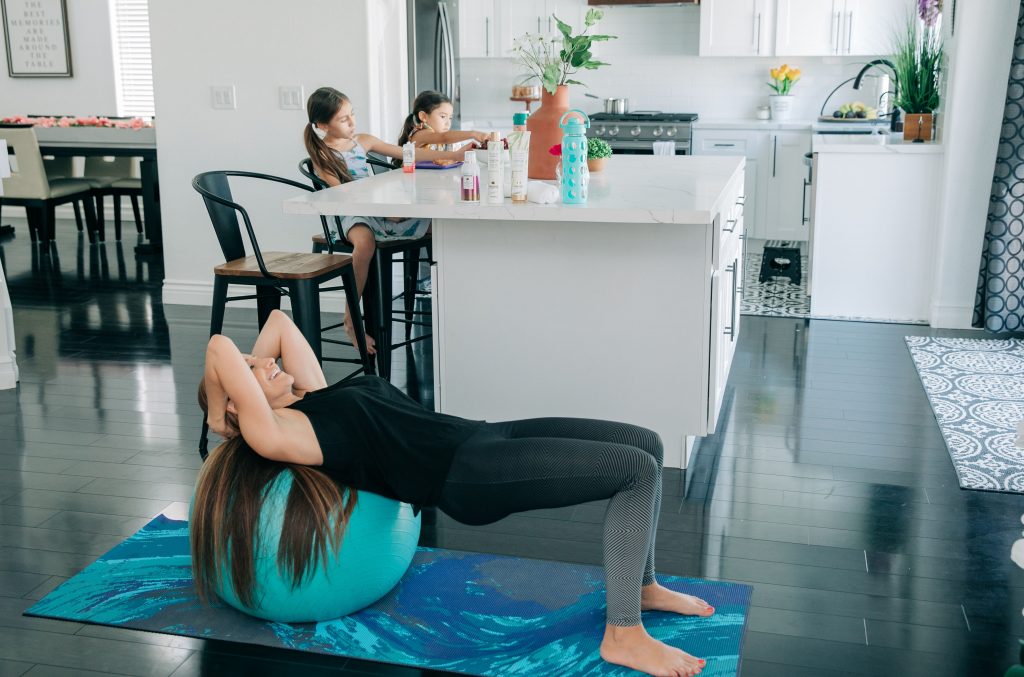 Workout While Your Kids Eat
This really depends on your situation and ages of your children but what has helped me get a minimum 15-minute workout is during a meal – especially during breakfast as my kids are too busy eating and are fully occupied. It also gives me energy at the start of our day which is a total win-win. And side note: I love using a medicine ball. It's perfect to take with me to the kitchen, watch my kids eat and exercise all at once. Flexibility with how and where I can work out is key for me.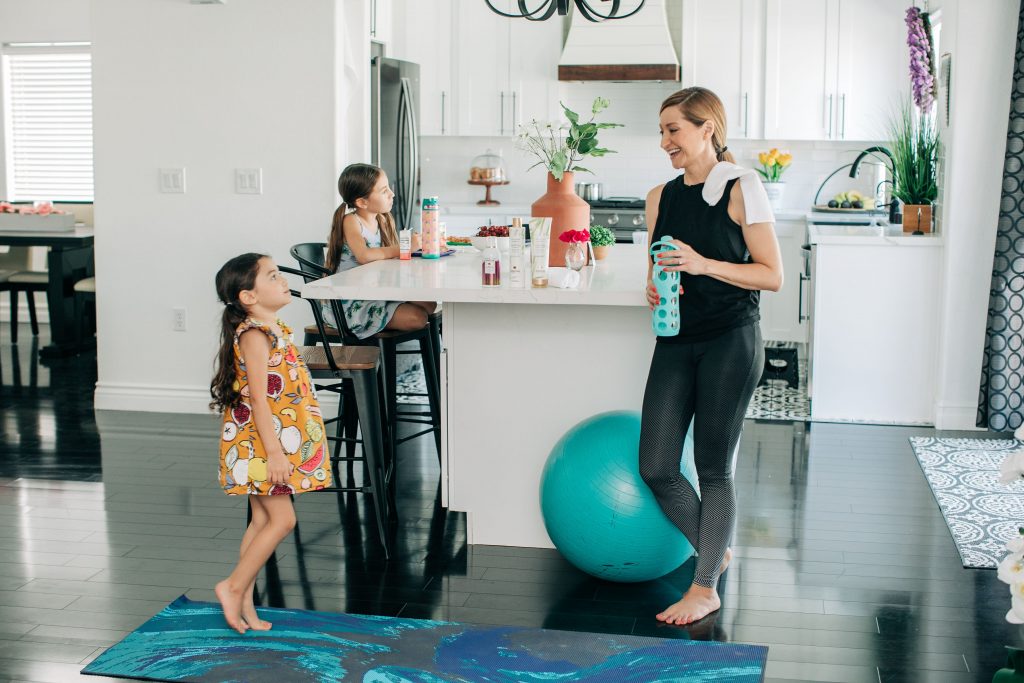 Great Hair Day
As a stay-at-home mom and work-from-home mom, I'm always looking for hair products that help me get ready quicker. And bonus points if it helps me have a good hair day. There's something powerful and somehow even a mood changer when my hair looks and feels amazing. Anyone else agree?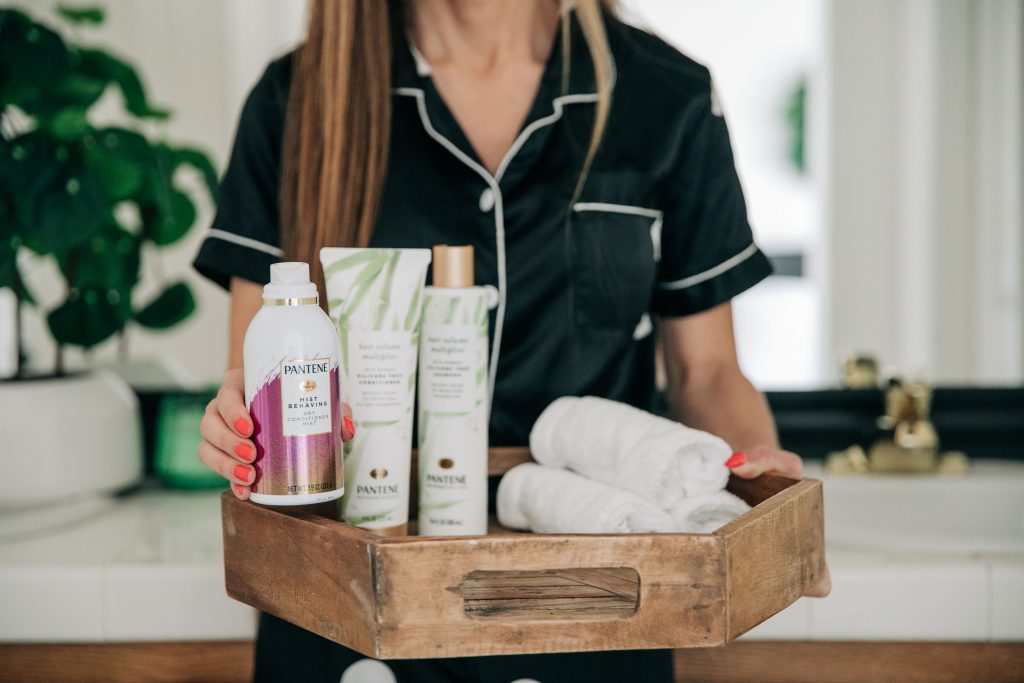 Something that I've been using these past few weeks in my hair is the new Pantene Waterless Collection – specifically the Mist Behaving Dry Conditioner Mist. It's lightweight and perfect to reset my hair during non-wash days. It smoothes my hair and delivers frizz protection in between washes. But best of all? It leaves my hair looking healthy and it's free of sulfates and parabens! I also love that it's made with Pro-Vitamin B5, Omega-9, aloe, jojoba oil and it smells divine (coconut milk and peach scented)! And as mentioned, I'm all for flexibility these days. Having the option to quickly spray the dry conditioner after my workout and continue with my busy day and have a good hair day is another win.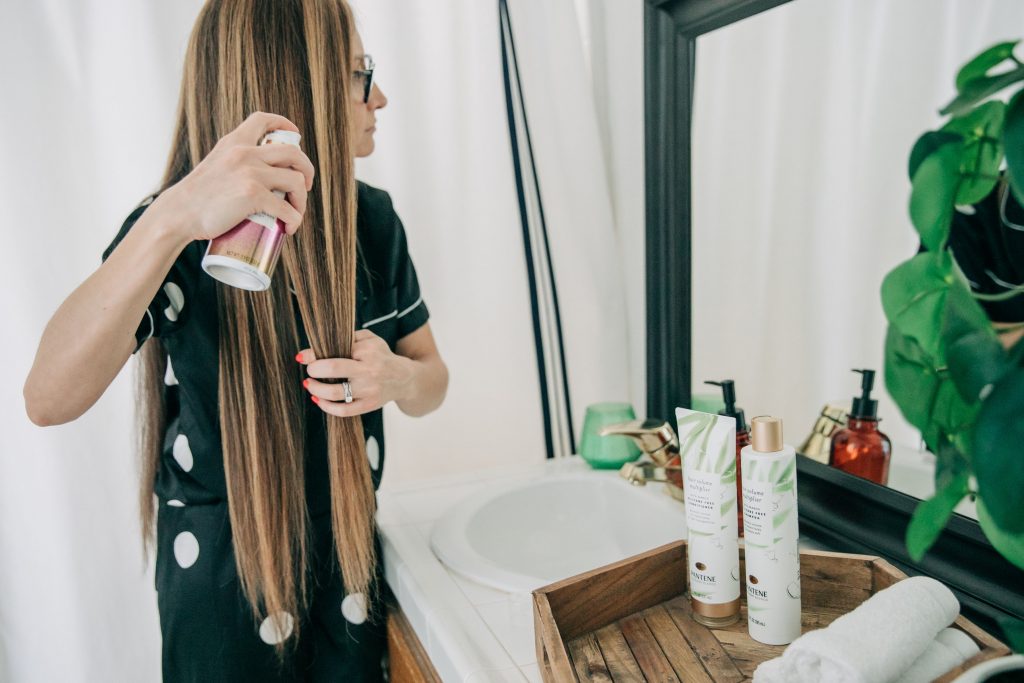 Crank Up the Music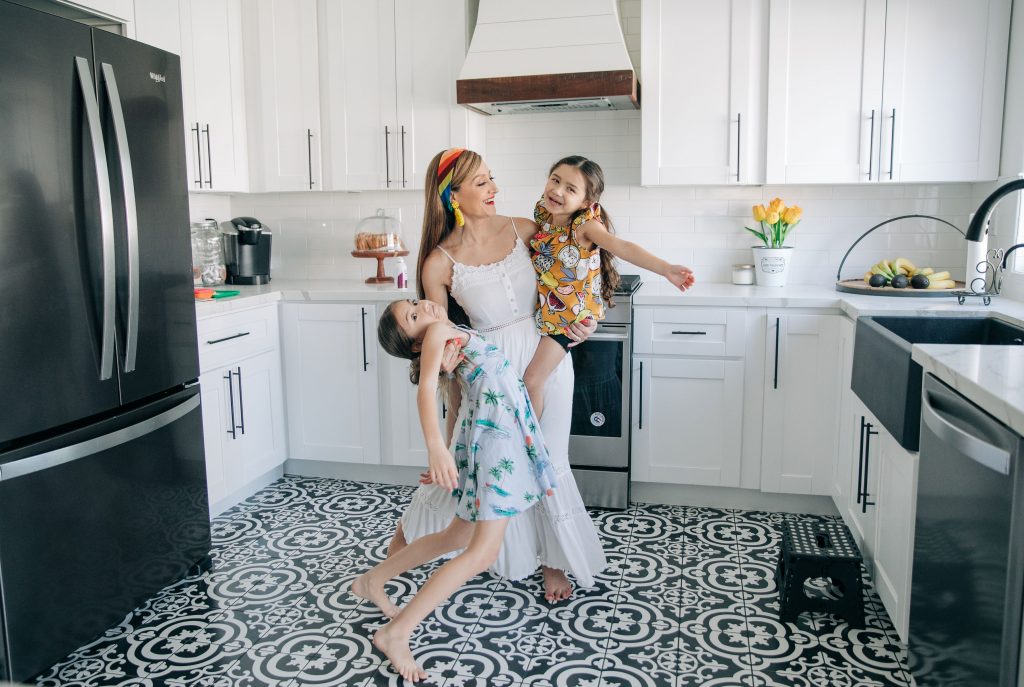 Turns out that music can actually help reduce stress, improve sleep and even help boost your mood. It's definitely been the case in our home. I find that when our day is taking a turn for the worse with homeschooling or restlessness, cranking up the music to our favorite songs helps improve our moods instantly. Plus, I can get a workout if we add dancing to it too! 
Schedule Kid-free Time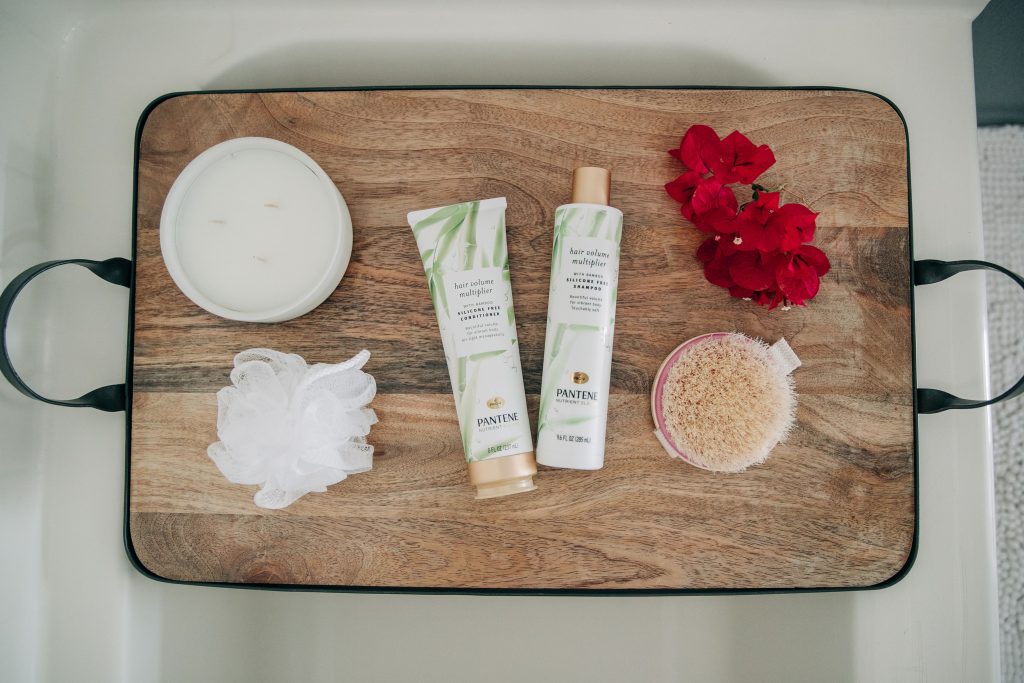 There's no denying that we love our kids but for the sake of our sanity, moms need a break too! This was a hard one for me to implement but here's how I'm making it work.
When my husband gets home from work, he takes the kids outside to play. I get to wash my hair, read a book, watch a show or do whatever makes me happy. This is my time so anything goes. Also, to be completely transparent, this doesn't happen daily obviously but even 30 minutes here and there can make a huge difference. For me, being able to wash my hair and have a few extra minutes in the shower or bath re-energizes me.
Speaking of wash days, I'm loving Pantene's new Nutrient Blends Collection. Pantene has really stepped it up! I've noticed that the Hair Volume Multiplier with Bamboo Shampoo and Conditioner have made my hair stronger and more voluminous thanks to the key ingredient: bamboo. I'm glad to see it's also free of silicones, parabens, dyes and minerals and leaves my hair feeling super soft. And did I mention it also smells divine? I'm not even kidding when I say my husband noticed right away and asked if I bought a new fragrance. He absolutely loves how fresh the scent is. 
Meditate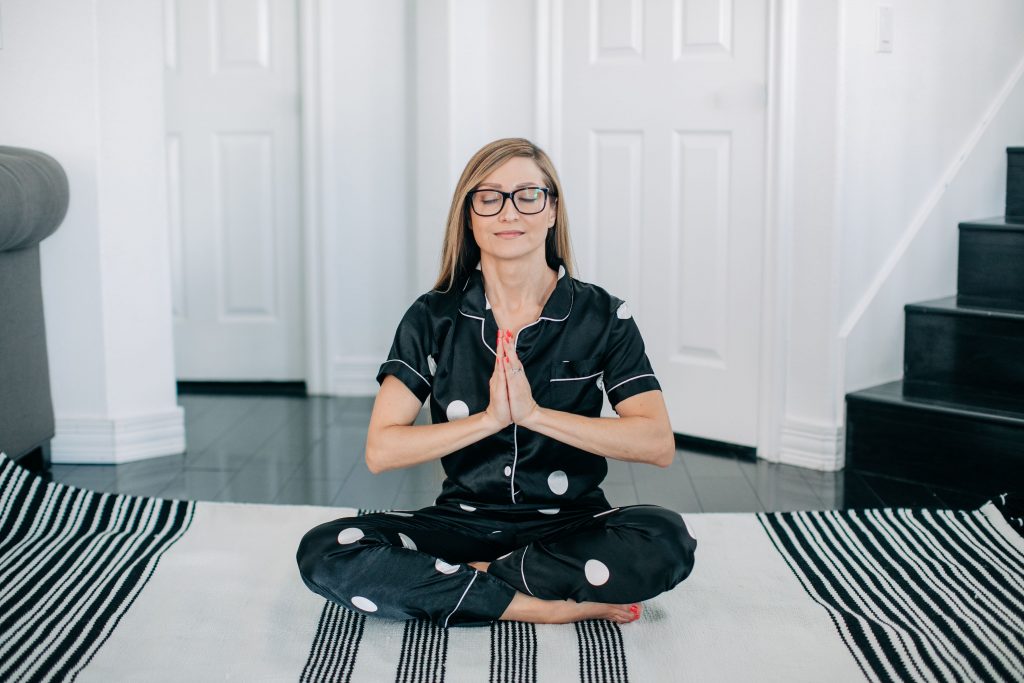 This one I'm sure is a no-brainer. The problem I was experiencing with this is that having alone time to meditate with the kids at home was difficult to do. Turns out we can find ways to meditate while things are going on around us; however, I can't seem to make it work. I started making it a priority to wake up a few minutes before the kids wake up. That alone has made a huge difference for me. My new morning routine consists of waking up, walking downstairs, sitting on our living room rug, clearing my mind, and setting my intentions for the day. Game changer!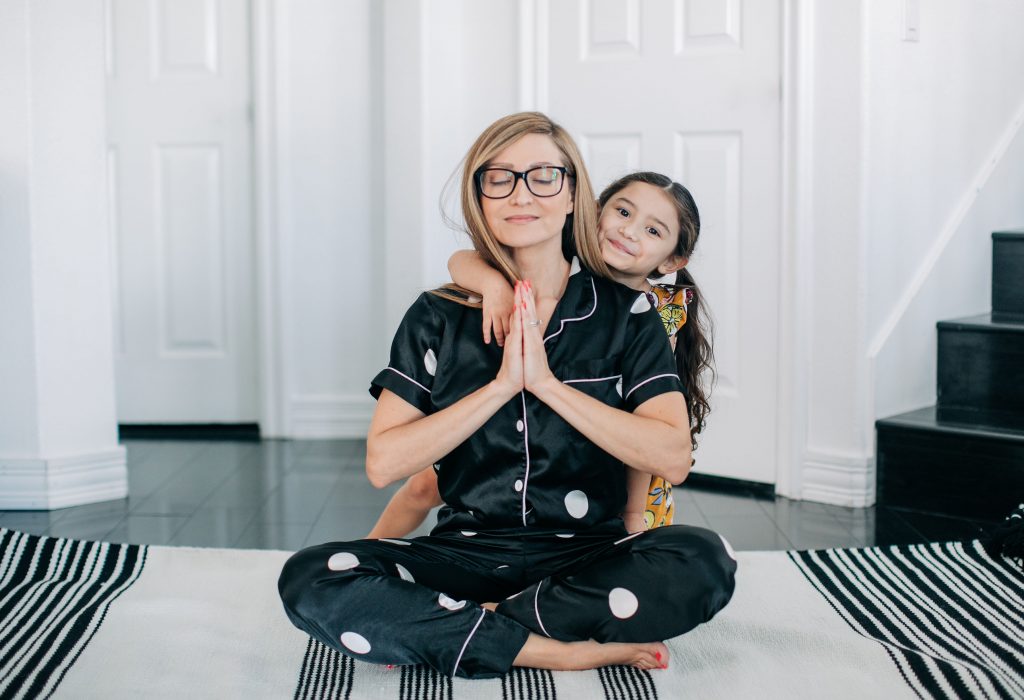 Also, having a few minutes in the morning to get ready for the day is a huge plus. Whether I'm able to wash my hair with the Bamboo Shampoo and Conditioner or skip it all together and use the Mist Behaving Dry Conditioner, I love that they both help me achieve good hair days.