Healthy Crock-Pot Mexican Meatball Soup
It's been awhile since I posted a new healthy recipe on this little space of mine. Not that I stopped cooking altogether over here but somehow the year has been pulling me in different directions and haven't had a minute to sit down let alone write. I'm sure most of you can relate with me on this one. At any rate, I'm here to let you know I'm making it a priority moving forward, to share with you some of my favorite abuelitas (grandma's) traditional Mexican recipes plus some of our own recipes all with a healthier twist. So be sure to check back and follow along.
"I hope one day my girls will look back at these recipes and make them with their families."
Today, I'm sharing my absolute favorite crockpot recipe, Albondigas (Mexican Meatball) Soup. This soup takes me back to my abuelitas kitchen. For years, our family has gathered around her kitchen table to enjoy this wholesome winter soup and listened to her stories from when she lived in Mexico and immigrated to the US with four young kids in tow. Such a remarkable and brave thing to do!
So over the years, I've made this hearty mouthwatering traditional soup and added healthier ingredients to it. But most importantly, I've been perfecting it so that it's super easy for us moms on-the-go to make. For those days when you just need to run errands all day with the kiddos and don't have time to make a decent dinner, this one's for you! Plus, you can freeze the leftovers for a month.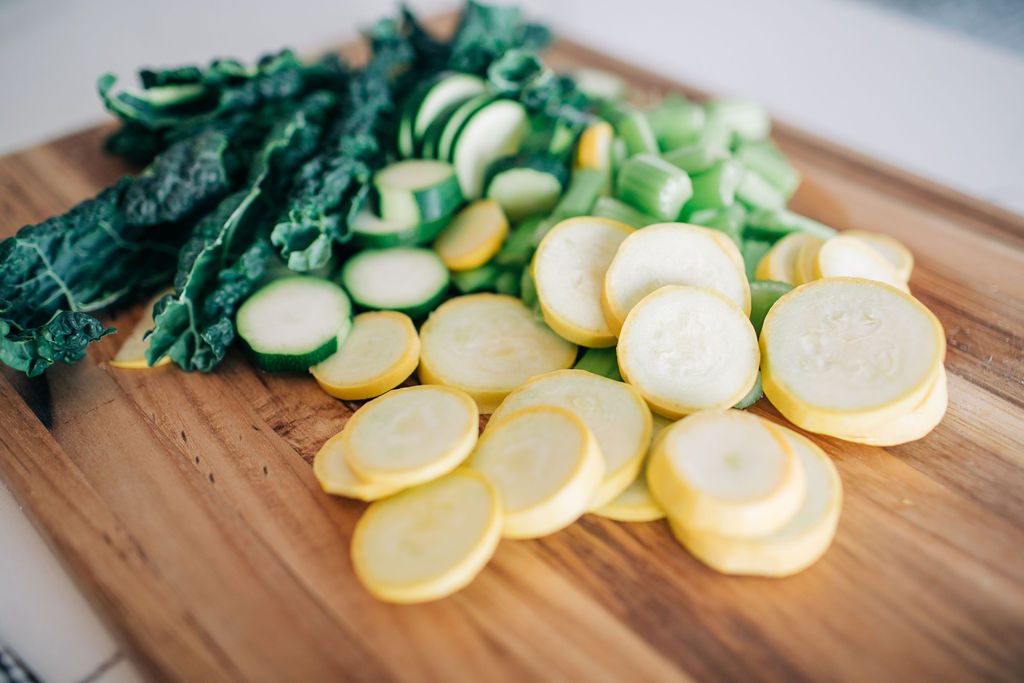 One of the most important ingredients I always add to our albondiga soup is lacinato kale. This type of kale is surprisingly not known by most which is why I had to share my love for it. Lacinato is my go-to for pretty much most of my cooking recipes. Here's why.
What is lacinato kale and it's benefits???
"Call it what you will: Tuscan kale, dino kale, black kale, lacinato kale, this variety goes by many names! With long leaves and dark, crinkly skin, it contains many of the nutritious benefits of regular kale – tons of vitamin A, vitamin C and vitamin K – but with a milder, sweeter taste that's more palatable. Helps reduce the risk of high cholesterol and inflammation, fight risk of cancer and it's high in phytonutrients." NutriLiving.com
Lacinato kale dates to the 18th century in Italy. This cultivar is popular among gardeners because of its color and texture, and was listed amongst the plants Thomas Jefferson recorded in his 1777 garden at Monticello. — Wikipedia
Why is lacinato kale perfect for soups?
What I love the most about lacinato kale, aside from its health benefits, is that its bumpy thick leaves are perfect for soups as its texture tends to hold its own even when cooked in high temperatures.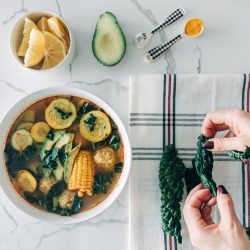 Healthy Crock-Pot Mexican Meatball Soup Recipe
Albondigas Soup with Lacinato Kale, Avocado and Turmeric
Ingredients
1

lb

Organic Ground Chicken (or turkey or beef)

8-10

Chopped Organic Lacinato Kale Leaves

1/2

c

Finely Chopped Organic Carrots

1/2

c

Chopped Organic Zucchini

6

Mini Corn On The Cob

1/2

c

Chopped Organic Squash

1/2

c

Chopped Organic Celery

2

Large Avocados

1/2

c

Marinara Sauce (I prefer Rao's)

2

Meyers Lemons (we get these from my abuelitas tree but any lemon will do)

1/2

c

Uncooked Organic White Rice

1

Tbsp

Kosher Salt

1

tsp

Turmeric

1

tsp

Lawry's Seasoned Salt
Instructions:
Fill Crock-Pot with boiling water to half way mark and set to high. Boiling water will speed up cooking time.
Add in marinara sauce, salt, turmeric and mix.
Add finely diced carrots into a large bowl. Place uncooked rice, organic ground chicken and Lawry's salt into the same bowl and mix all ingredients. Make 1 inch meatballs and place them into the Crock-Pot.
Add in all vegetables and give it a good stir.
Change Crockpot setting to low and let the soup cook for 3-4 hours. This means you can go run some errands while the Crock-Pot does it's thing! 😉 Once the soup is ready, serve and top with avocado slices, chopped raw lacinato kale and juice from a lemon wedge.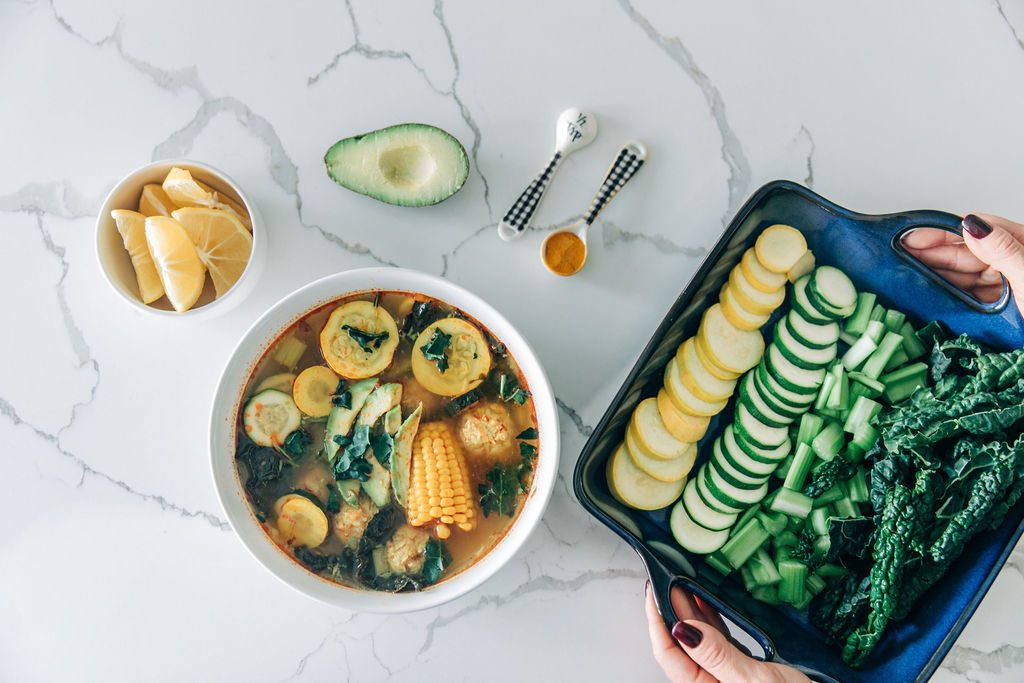 Cheers to a healthy and delicious Crock-Pot recipe!
Abrazos (Hugs),
Gladys