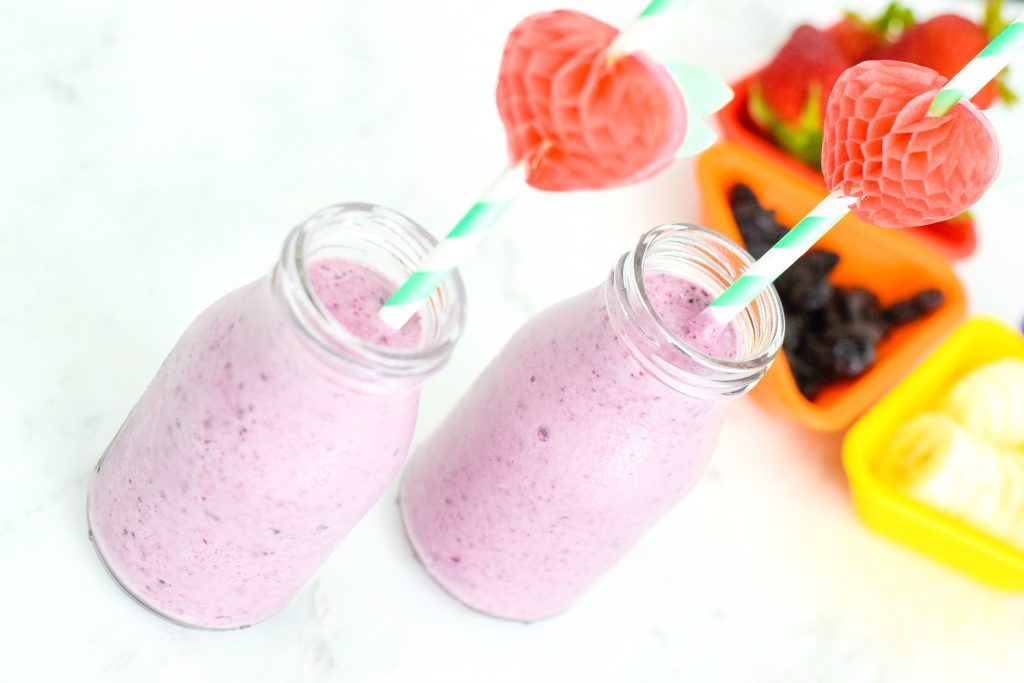 I know you've probably seen all the hundreds of smoothie recipes on Pinterest. And you've probably had your fair share of making them. But let me reassure you that this recipe is unlike any of them. In fact, it might very well taste just like a previous smoothie you've made; however, this recipe is packed with a super powerful antioxidant that will help support your child's immune system. So if your kiddo tends to get sick often or you're just looking for a natural way to prevent them from getting sick, this ones for you mama. I'll be sharing what the secret ingredient is with you in a bit but before we get to that, I wanted to share my testimony.
Our girls were getting sick constantly more so since our oldest is now in Elementary School and brings home all the school germs with her. It was doctor appointment after doctor appointment and rounds of antibiotics that I realized I needed to put an end to it. So at my wits end, I started to search online for natural alternatives to build up their immune system. I saw the usual probiotics and vitamins which I had previously tried and yes it helped a bit but it did not prevent them from getting sick still.
So while at a conference, I came across a booth that had an elderberry crystal. They mentioned how great it was for the immune system. My ears perked up and I immediately asked if they had any for kids. And to my surprise, they did! They gave me a handful of samples to take home and try out. That very same day when I got home from my conference and made smoothies with it. Trust me when I say my girls did not even notice it in their smoothies. It's been 3 months we've been using it and have not gotten sick since. So you bet I've stocked up on this powerful antioxidant.
Kid Immune Boosting Elderberry Smoothie
Ingredients
1 c frozen organic blueberries
1 c fresh organic strawberries, sliced
1 c organic milk or milk of choice
Use one of the below alternatives to bypass adding sugar
- 1 banana
- 1/2 c organic raisins
- 2 or 3 organic dates
- 3 Tbs organic honey
Instructions
Add all ingredients into vitamix or a blender. Mix on high a couple minutes until mixture is smooth.
Makes 2-3 cups
https://themotheroverload.com/kid-immune-boosting-elderberry-smoothie/
And if you're kiddos are not really into smoothies, make popsicles out of them or add the crystals to a berry yogurt and even juice. 😉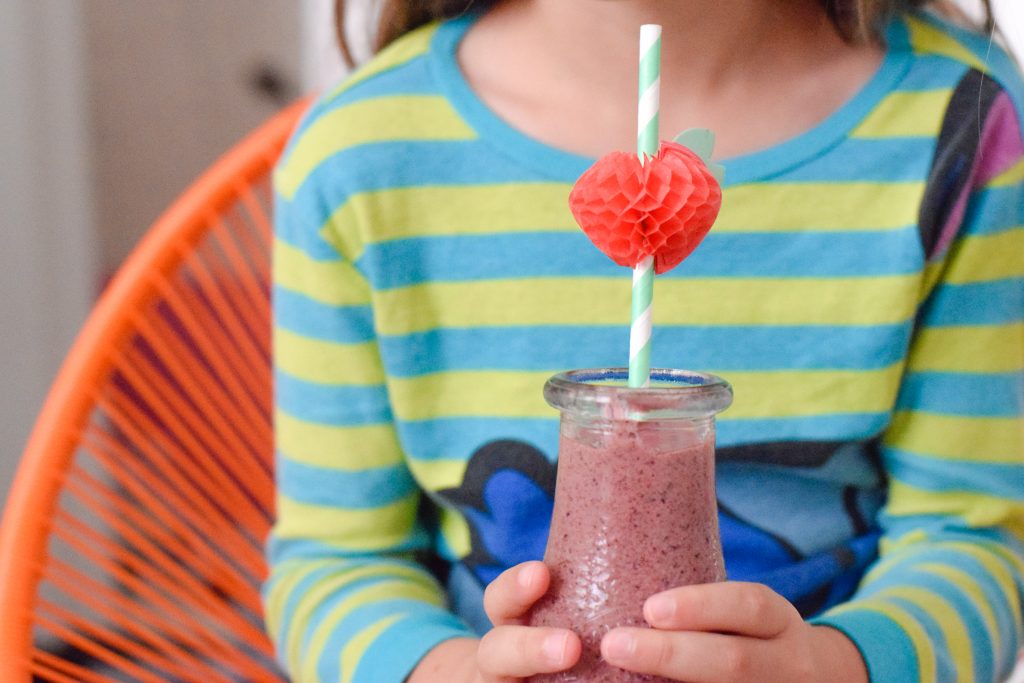 Cheers to happy healthy kiddos!
Hugs (abrazos),
Gladys