Let's face it. Once the little ones get a bite of something extra sugary it's pretty much game over for vegetables or anything super healthy for that matter, right? And to be completely honest, if my girls had it their way, they'd live off of cookies, ice cream and all things sugar. But rather than just caving in and letting them eat unhealthy snacks all the time, I've been on the hunt to find snack options that are on the healthier side or provide some sort of health benefit. So today I'm sharing my top 5 healthy kid snacks for on-the-go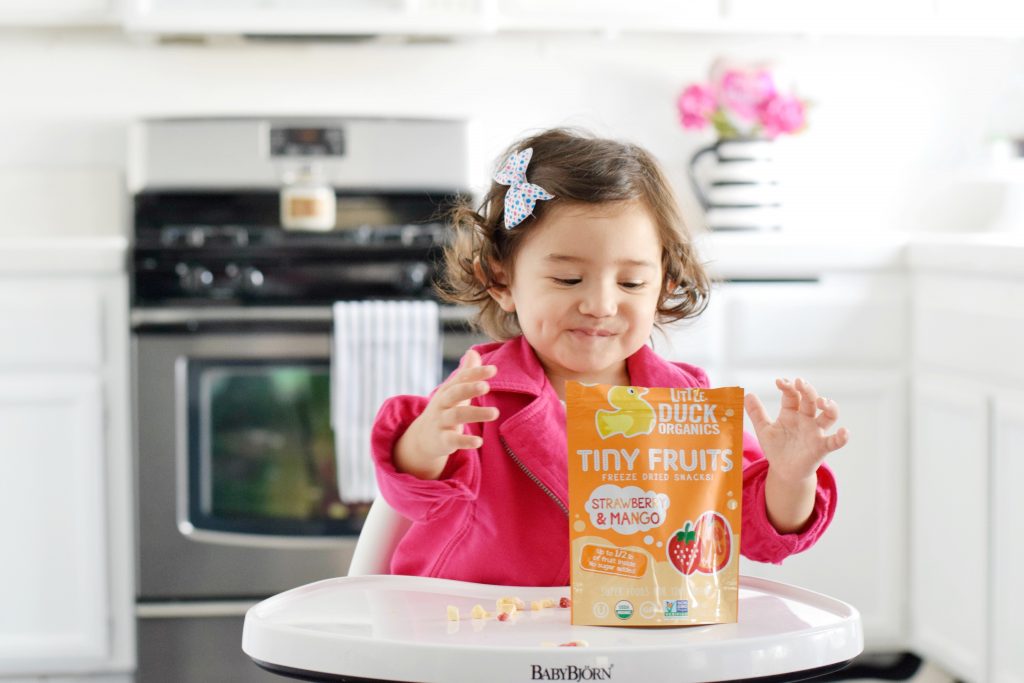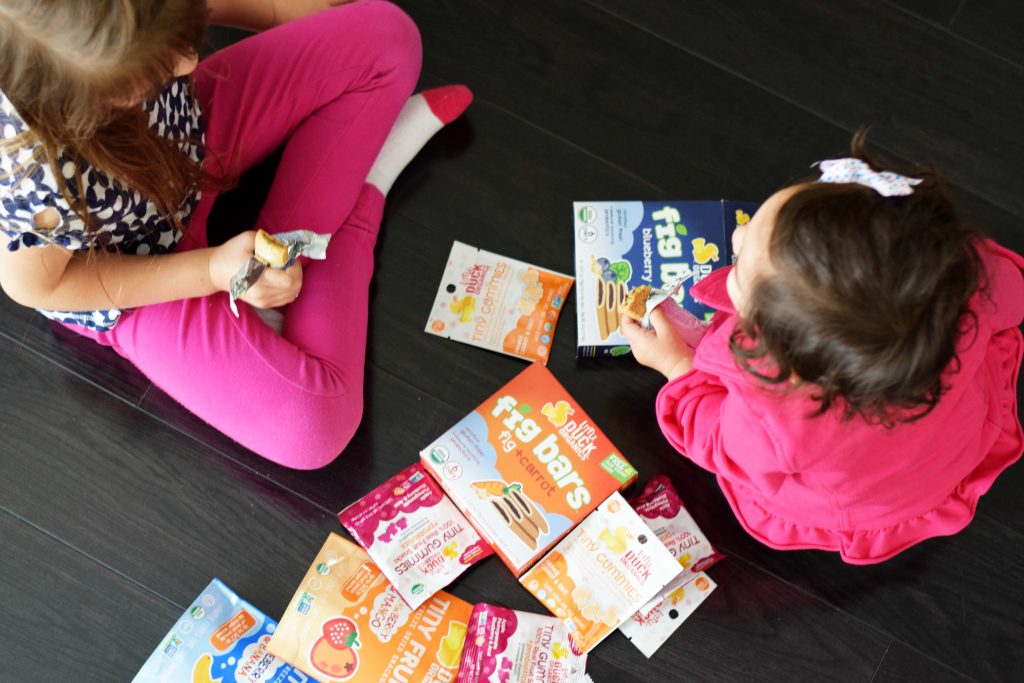 Clearly fresh fruits are probably the best choice when it comes to kid-approved healthy snacks but, if you're on-the-go, there's little time to wash, cut, dice or even peel things for your kiddos. And the last thing you need is to carry around a cooler to keep it all cold and fresh more so when the temperatures rise. Or even worse,  just thinking about the mess kids make while eating say, blueberries.   
So what about handing them dried fruits? Well, although they are less messy and yummy, they, believe it or not, contain tons of added sugar?! Plus they're so hard for our kids bodies to digest. According to The Dry Facts On Dried Food by Cindi O'Meara, "For these foods to be properly digested and assimilated by our bodies, it's important to add water. If water isn't added before you eat dried fruit, then your body has to add the water when the fruit reaches your stomach. This can dehydrate the body, and means by the time the dried fruit has become a real food again, it's already on its way out of your body before it can do any good."
Freeze-Dried Organic Fruit
Instead, go with organic freeze-dried fruits with no additives. We love Organic Little Duck's freeze dried strawberry-mango
. And at $2.99 a bag you can't go wrong. Check out all their delicious flavors HERE
.

Veggie Chips
Most kids love chips so find some that actually have real vegetable ingredients in them or better yet make your own! Baked Organic Sweet Potato
 chips are our favorite. These chips are loaded with vitamins A, B6, C, D and iron. Simply cut sweet potato into thin slices. Arrange slices in a single layer onto a cookie sheet. Spray a little extra-virgin olive oil (or coconut oil). Bake at 400 degrees for 20 min. Be sure to turn them around half way so that both sides get crispy. Sprinkle a little sea salt or Tajin, place them into ziplock bags and grab as you go!
And if you don't have time to bake, or your littles are still learning to chew, check out the Inner Peas from Trader Joe's. They're also a healthier alternative to regular chips as they have whole green peas in them. And fair warning, these are highly addicting!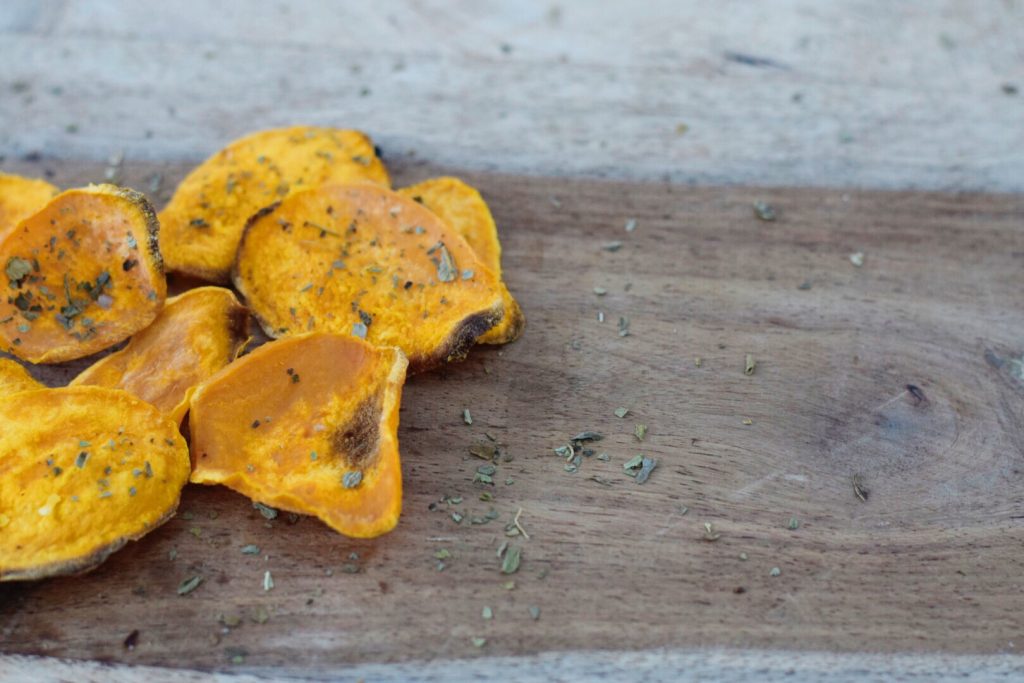 Organic Freeze Dried Yogurt 
A good option instead of the portable yogurt tubes which can get messy and are loaded with additional sugar. Our kiddos both love Happy Baby Organic Yogis Freeze-Dried Yogurt, Mixed Berry
. These yogis are gluten-free and have probiotics to help maintain digestive health.
PB
We love peanut butter like crazy over here but the mess the kids make with it, not so much. These portable, on-the-go pb cups are perfect for little fingers to snack on everywhere you go. If you're little ones are not allergic to peanuts, or nut spreads, I suggest pairing these cups with freeze-dried apple slices (we buy Comforts For Baby Apple and Asian Pear Crisps at our local Ralph's for 99 cents a bag) or small pieces of sandwich bread.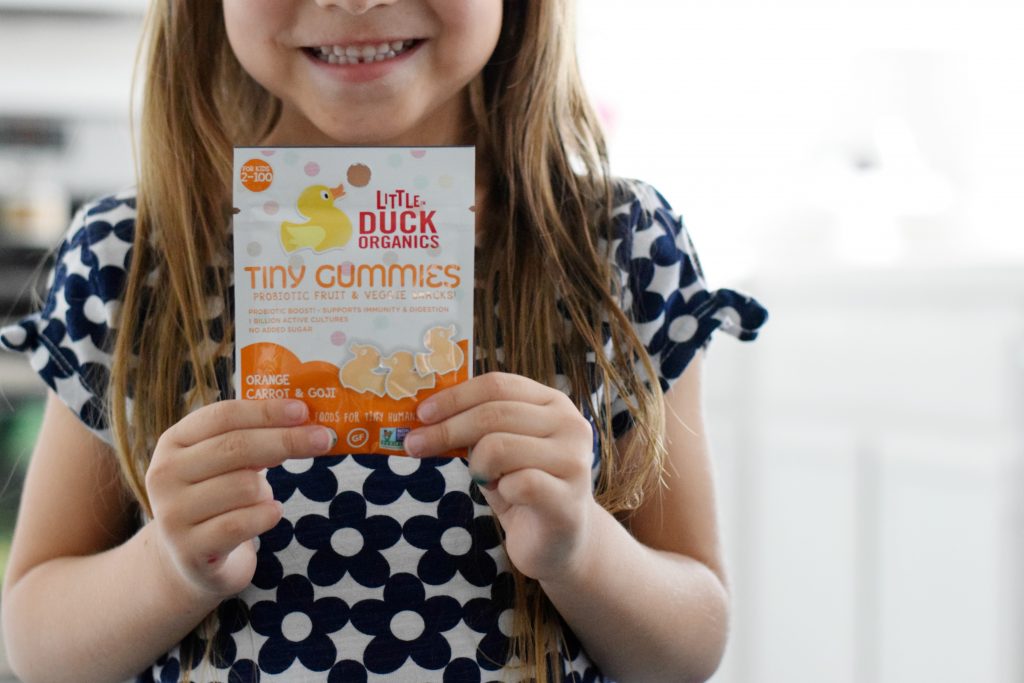 Probiotic Snacks
Little Duck Organics
offers gummies and fig bars that contain probiotics, fruits and vegetables. How amazing is that? Both my girls love snacking on them and even think they're cookies and candy. It's a win-win all around!
Here's to finding healthier kid snacks! 😉
Abrazos (Hugs) — Gladys