It's no surprise I'm always looking to find or create nutritious meals for our little family of four all year round. And thanks to our beautiful state of California, we've been fortunate enough to have a large selection of fresh produce all year round. But we've been especially spoiled with the abundance of an amazing fruit our family calls Aguacates (Avocados). We absolutely love Avocados From Mexico and add them into as many family homemade meals as we can. Because they're always fresh, always delicious, and always in season.
And speaking of avocados, did you know most of our avocados actually come from Mexico? "Mexico is the world's largest producer of Hass avocados. The state of Michoacán in west-central Mexico is where 85 percent of Mexico's avocados are produced." And in Michoacán, "the secret ingredient is volcanoes. Yes, volcanoes. There are 1,350 volcanoes in this Mexican state. Over the course of millions of years, their eruptions have produced an incredibly rich soil that fuels the growth of the avocado trees." —Avocados From Mexico
Now that you know where most of the world's avocados come from, let's talk about some of the benefits of eating them. Aside from the fact that Avocados From Mexico are delicious and nutritious, they also have less than 1 gram of sugar per serving. That's the least amount of sugar per serving than any other fresh fruit. And one-third of a medium avocado has 80 calories and contributes nearly 20 vitamins and minerals. They're also a great substitute for foods rich in saturated fat or added sugars due to their mono and polyunsaturated fat content. Be sure to stop by Vida Aguacate to read additional information on the benefits of eating avocados.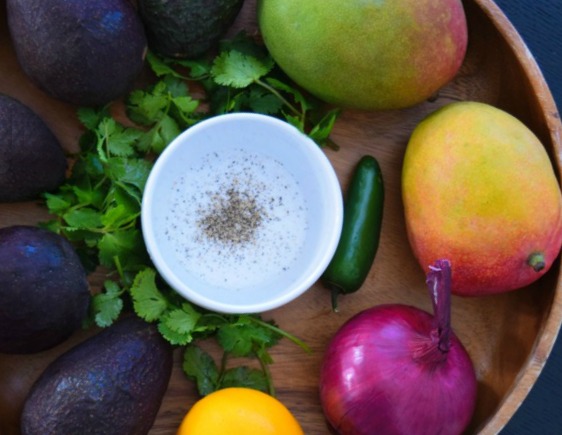 And just in time for all your spring and summer family gatherings; we're sharing our favorite delicious guacamole recipe made with Avocados From Mexico. A perfect way to elevate go-to dishes into nutritious meals. But make no mistake, this guacamole is not your ordinary appetizer/ side dish. It's bright, contains good fats and nutrients and has a sweet and tangy twist to it. We simply add a Meyer lemon from our abuelitos (grandparents) Meyer lemon tree. These lemons are a cross between a true lemon and either a mandarin or orange. But the best part about this recipe is that our kids enjoy spending time with their great-grandparents picking Meyer lemons from their tree in their backyard. Just as I did when I was their age. A family tradition we hope to continue for all the years to come.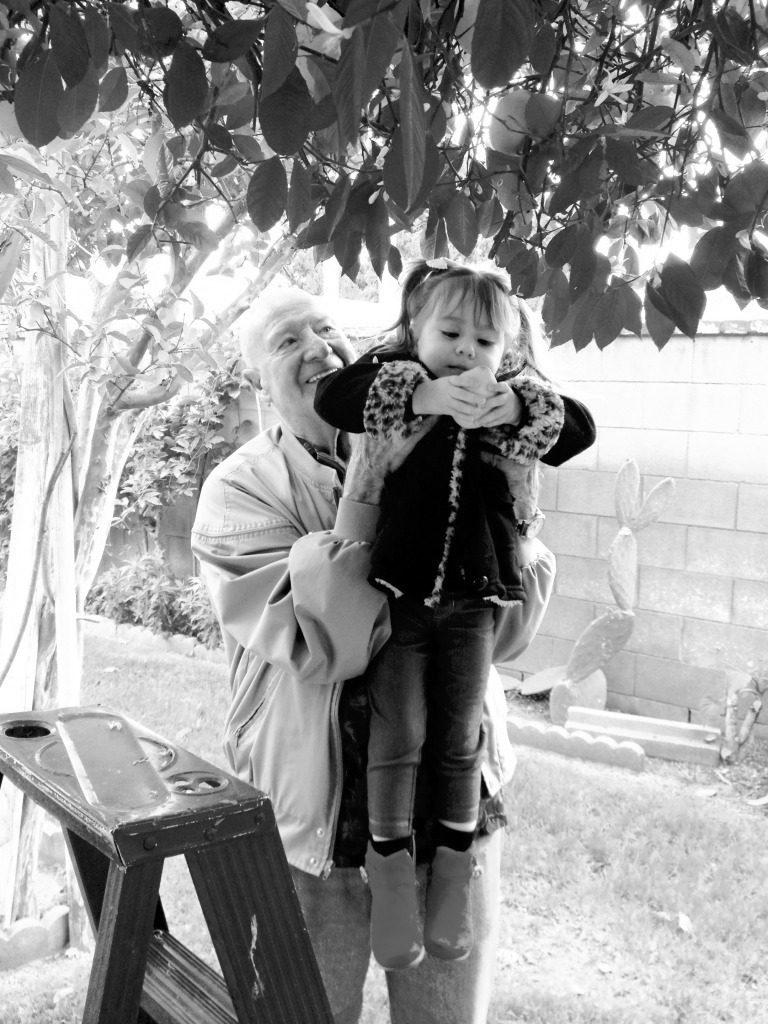 CITRUS MANGO GUACAMOLE
INGREDIENTS
1 Ripe Mango
5 Ripe Avocados From Mexico
1 Jalapeño
1/2 Meyer Lemon
¼ cup Red Onion
¼ cup Cilantro
Dash of Salt & Pepper
DIRECTIONS
In a small bowl (preferably one that has a lid), add the chopped red onion and the lemon juice from half a Meyer lemon. Cover with lid and place in your refrigerator overnight. This will cook the onion and give it a sweet tangy taste. If you're in a hurry and can not let it sit overnight, no worries. Just chop the red onion and add the lemon juice to it first. Then proceed with the rest of the directions so that the onion has as much time to absorb the lemon juice.
Mince the Jalapeño. If you don't like your food too spicy simply slice the jalapeño and make sure you remove all the seeds.
Chop avocados, mango and cilantro.
Add avocado, mango, cilantro and jalapeño into a large bowl. Add salt and pepper for taste. And lastly, add in the red onion along with the lemon juice the onion was sitting in. Fold in the ingredients. ¡Y listo!
And today, we're beyond excited to share that we've teamed up with Avocados From Mexico on an awesome sweepstakes. Be sure to enter here.
#EchaleVidaSweepstakes (5/16 to 6/27)
Abrazos (Hugs) — Gladys