There's a new superfood in town. Broccoli itself is a green veggie we all know too well but did you know the broccoli leaf itself is edible and is considered a superfood?
According to NutritionData.Self.com, broccoli leaves are "a good source of Protein, Thiamin, Niacin, Pantothenic Acid, Calcium, Iron and Selenium, and a very good source of Vitamin A, Vitamin C, Riboflavin, Vitamin B6, Folate, Magnesium, Phosphorus, Potassium and Manganese".
We love eating the Foxy Organic BroccoLeaf™! It's seriously delicious and affordable. If you live in southern California, you can find this organic veggie at your local Ralphs supermarket for less than $2! If you are able to grab a bunch, try making Broccoleaf™ chips. They are a big hit in our home. Broccoli leaves have a milder flavor (they actually taste like broccoli, go figure) and in our opinion, are tastier than kale chips. So how does a broccoli leaf stack up to a kale leaf? Here's the comparison per SkipThePie.org nutritional charts.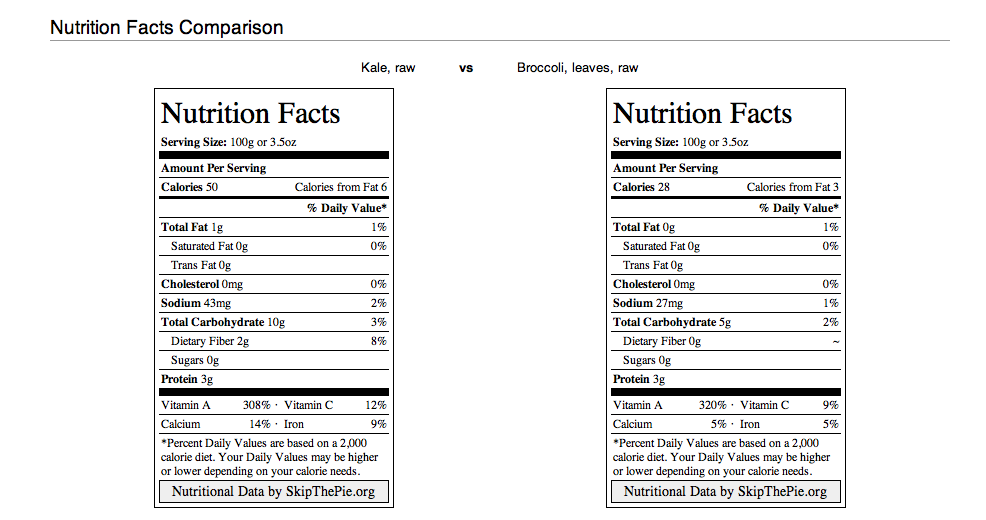 Although kale still offers higher percentages in Calcium, Iron and Vitamin C, Broccoli leaves have a higher percentage in Vitamin A plus it has a milder taste. But this doesn't mean we will only eat one vs another. We love both veggies and we'll incorporate them into our dishes depending on where they taste better and offer the nutrients we need. We love adding them to most if not all our dinner meals, they're yummy in smoothies and even in our homemade strawberry popsicles.
Have you tried this superfood yet? If so, what's your take on it? Let us know. 🙂
Cheers to eating deliciously healthy greens! — Gladys