As a bilingual parent, I find that teaching my toddler a second language is more challenging than I had initially thought. More so when Mia makes new friends that only speak one language. No – don't get me wrong. This certainly does not mean I only want my little one around kids that speak more than one language nor that our way is the best way. Our bilingual parenting journey just seems to get harder and harder as Mia gets older and begins asking more questions. "Mami, why don't they speak Spanish too? Is it only for you and papi? Is English más bonito que Español?" She's already starting to realize that most people she comes in contact with (other than family and close friends) don't actually speak Spanish. Rather than letting her think one language is better than the other, I made it a point to say "los dos son hermosos y lo genial es que tú, mi vida, sabes hablar los dos, ¿no?" In other words, "they are both beautiful and how cool is it that you, my love, know how to speak both, right?" And to that she answers "¡claro que sí mamá!"
Now that she's a thriving, ultra energetic threenager (three going on thirteen), I have found a handful of things that have helped us stay on track with teaching Mia a minority language at home all while keeping her interested in it. Let me just say, these five things have been beyond helpful.
Library Programs (Free of Charge)
For some, this might be something you're already doing as most major cities have numerous language programs available in their local libraries. For others more so that live in smaller towns or in the suburbs (as in our case), it can be challenging to find second language programs; however, I  can  assure you there are programs out there. All you need to do is start calling your local libraries or check out your City website for language programs. Perhaps your city doesn't offer them but your neighboring city might. Make it a day trip if it's a bit out of your way. 😉
We found our neighboring city offers a Monday morning story time called "La Hora del Cuento Bilingüe." It's so awesome to see all the kids sitting, listening to the library staff reading them books in both Spanish and English. But the best part, hands down, is watching the kids interact and answer questions in both languages. Check out our 15 sec library video on our Instagram account.
Home Visitor Programs (Free of Charge)
Our little one is currently in her first year of the home visitor HIPPY USA program.
Per HIPPY USA, "Home Instruction for Parents of Preschool Youngsters (HIPPY) is an evidenced-based program that works with families in the home to support parents in their critical role as their child's first and most important teacher. HIPPY strengthens communities and families by empowering parents to actively prepare their children for success in school. Parents are provided with a set of carefully developed curriculum, books and materials designed to strengthen their children's cognitive skills, early literacy skills, social/emotional and physical development. Home visits are the key to the HIPPY program, but the relationships that are formed during these times are supported through group meetings. Group meetings and home visits work together to balance the learning experiences for the parent and child."
We have found this program to be invaluable for our family in so many ways as it is offered in either English or Spanish. We chose Spanish as we're confident Mia will pick up the English language 100% in grammar school.
If you'd like to see if this program is offered in your city click here.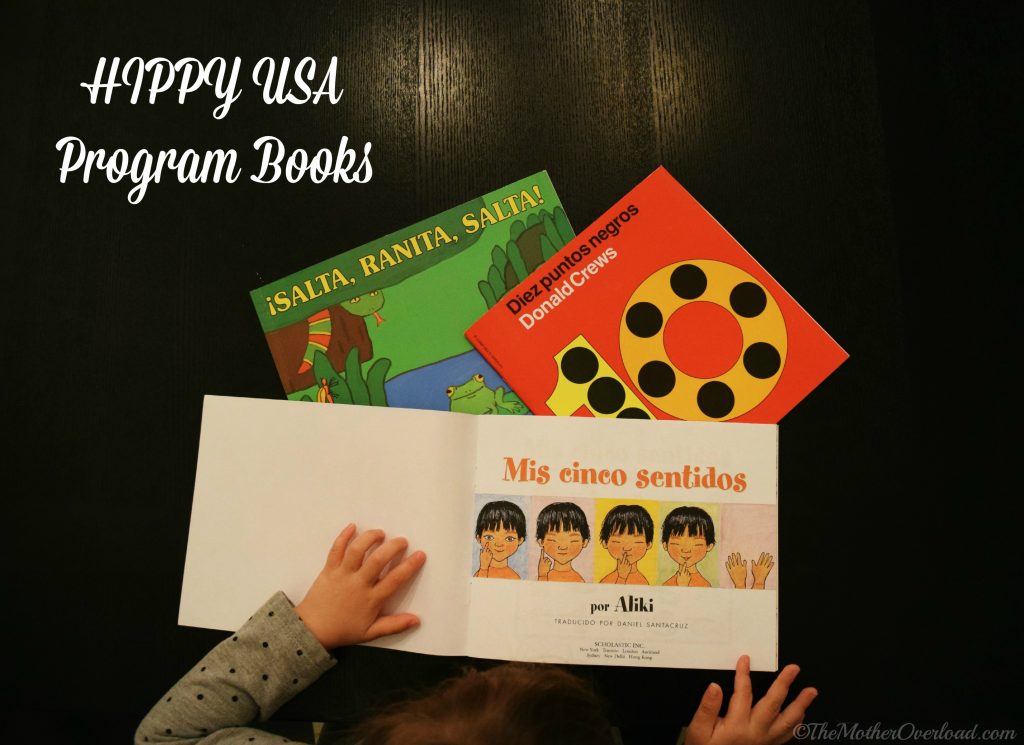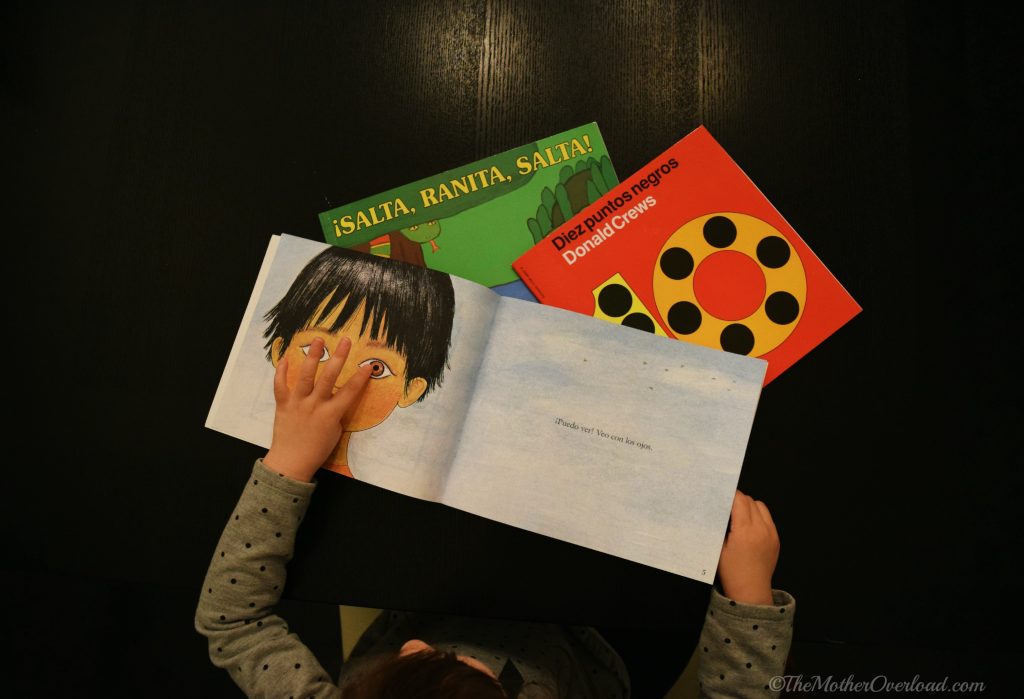 Television
I know what you're thinking. T.V., Really? Well let me share with you that the audio options on your Television sets are pretty awesome. If our little one wants to watch T.V., 9 times out of 10 it will always be in Spanish. And – so far it has really worked for us in keeping the minority language present in our home. Watching Disney Junior or any Disney movie for that matter in Spanish is tons of fun! It also keeps our vocabulary growing and our little one is way more interested if Princess Ariel also speaks Español. She thinks it's so cool.
So how do I change the audio language on my Television? Super easy!
On Verizon Fios
Make sure your Television and Fios are ON.
Select Options.
Select Audio Language.
Choose either English Preferred or Spanish Preferred.
On Netflix (Using iPhone, iPad or iPod Touch)
Once you start your T.V. show/ movie click on the Bar on the bottom of the screen (see step by step illustrations below)
Select Dialogue Button on top left corner
Select your preferred Audio
Tap Done
For all other devices click here. If you have another cable provider, you can go directly onto their site and search for their audio language settings.
Music (Free of Charge)
Have you been on YouTube and searched under kids songs in another language? There's a multitude of them. I play all of my childhood songs for Mia and she absolutely loves them as well. But don't take my word for it…Here's a glimpse! Be sure to click on the Watch on YouTube link.
Play Dates/Skype (Free of Charge)
If you're near other parents that are also teaching their little ones a second language, set up a play date. Mia enjoys hanging out with other children that also speak Spanish. But what if no one near you speaks the second language you're teaching your kids? No worries, we have you covered too! Simply schedule a Skype (or Facetime) session with your loved ones and speak only in that language. Your little ones can sing their favorite songs or even share what they did for the day.
Hope these tips help. Remember that consistency goes a long way. Keep speaking to your little ones in the minority language at home and they'll surely grasp it no time. We can do this parents!
Cheers to bilingual parenting! — Gladys