Arroz con Leche de Coco – A Mexican Rice Pudding Recipe
Growing up, I always looked forward to my abuelita (grandmother) cooking her renowned Arroz con Leche. If you're wondering what that is, it's a scrumptious Mexican rice pudding dessert that can be enjoyed both hot and cold. My preference? I love it piping hot during the winter and as a cool refreshing dessert during the summer. Either way, they are equally just as delicious.
Every time I take a spoonful of it I am whisked back in time to relive all the sweet childhood memories of our family gatherings – from birthdays to holidays and everything in between. I remember how my grandmother would take out her biggest pot and add in water, milk, condensed milk, cinnamon sticks, vanilla extract, sugar, raisins and rice. The aroma that would seep out of the pot as it slowly cooked was simply divine, and one I can never forget. Having just one cup of this deliciousness was never enough – every member of our family had to go back for seconds!
So, I decided to carry forward the tradition for my family, but with a twist.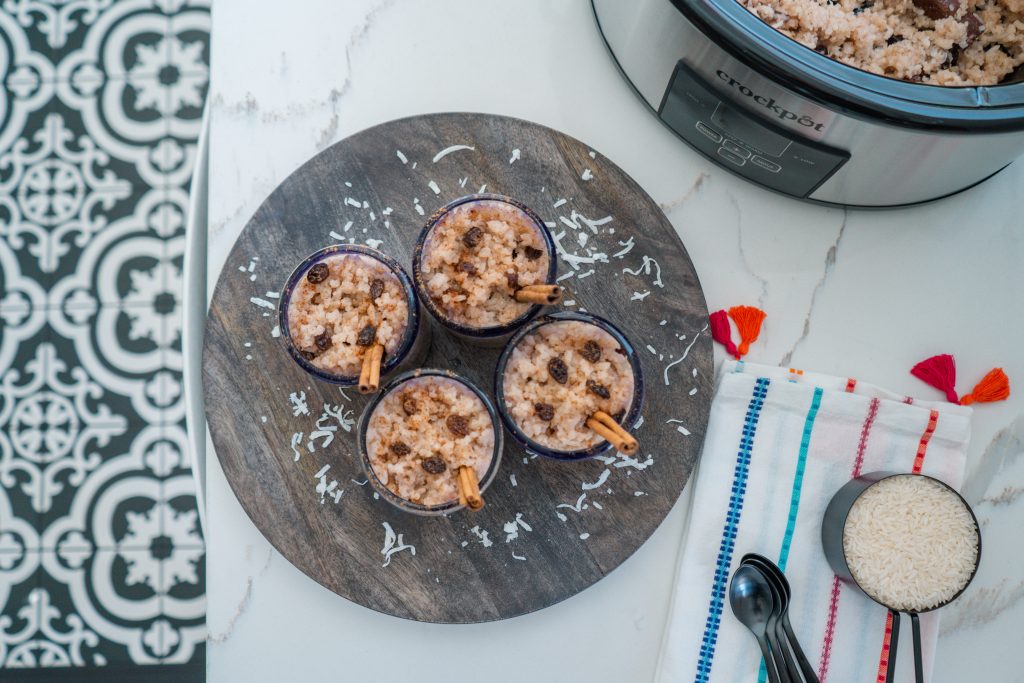 An Easy Dairy-free Alternative
Over the years, I've been making my grandmother's traditional recipe at home, however, nowadays I've started substituting condensed milk with thick coconut milk. The good news? Adding thick unsweetened coconut milk to my abuelita's traditional Arroz con Leche is just as good if not better! I've modified the recipe to make it dairy-free and vegan while ensuring it retains its original creamy delicious goodness.

Perfect For Busy Parents
Our recipe is also great for us busy parents! All we need to do is add the dessert ingredients into our new Crockpot™ Choose-a-Crock Programmable Slow Cooker. It's a versatile slow cooker with interchangeable, 6-Quart, 2.5Qt split stoneware, so you can choose how much food you want to cook! I love that this kitchen appliance is perfect for parties, and entertaining at home or on-the-go.

It's stoneware conveniently nests when not in use (making it ideal for compact storing). While the stoneware and lid are dishwasher-safe, the stoneware is also oven-safe (up to 400 degrees F). The best part? We love that our Crockpot™ does all the cooking for us – leaving us with more time to play with the kids as it single-handedly prepares our meals from start to finish. The CrockPot™ Choose-a-Crock Programmable Slow Cooker is available at Amazon.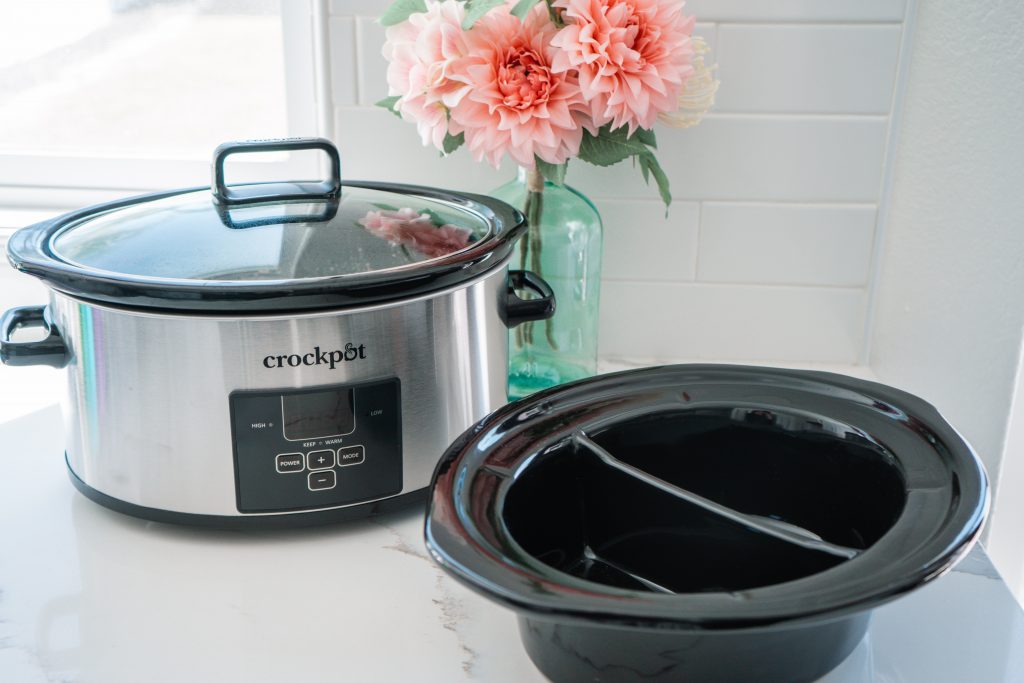 Arroz con Leche de Coco Recipe
Arroz con Leche de Coco
Ingredients
2

cups

Jasmine rice

3

cups

Water

2

cans

Organic unsweetened coconut milk, or 13.5 oz cans

1

Large cinnamon stick

1

tsp

Ground cinnamon

1/2

cup

Brown sugar

1/2

cup

Organic raisins
Instructions
Turn on CrockPot and set to "high" for 1 hour.

Add in water, rice, coconut milk, cinnamon stick and brown sugar to the CrockPot.

Top with ground cinnamon, cinnamon stick and raisins and serve hot, or let it cool down, mix in raisins, and refrigerate overnight. Top with ground cinnamon, and a cinnamon stick, before digging in.
We truly hope you enjoy our delicious Arroz con Leche de Coco – A Mexican Rice Pudding Recipe! For another delicious coconut milk recipe, check out our Coconut Milk Horchata. It's a refreshing drink and perfect for warm summer days.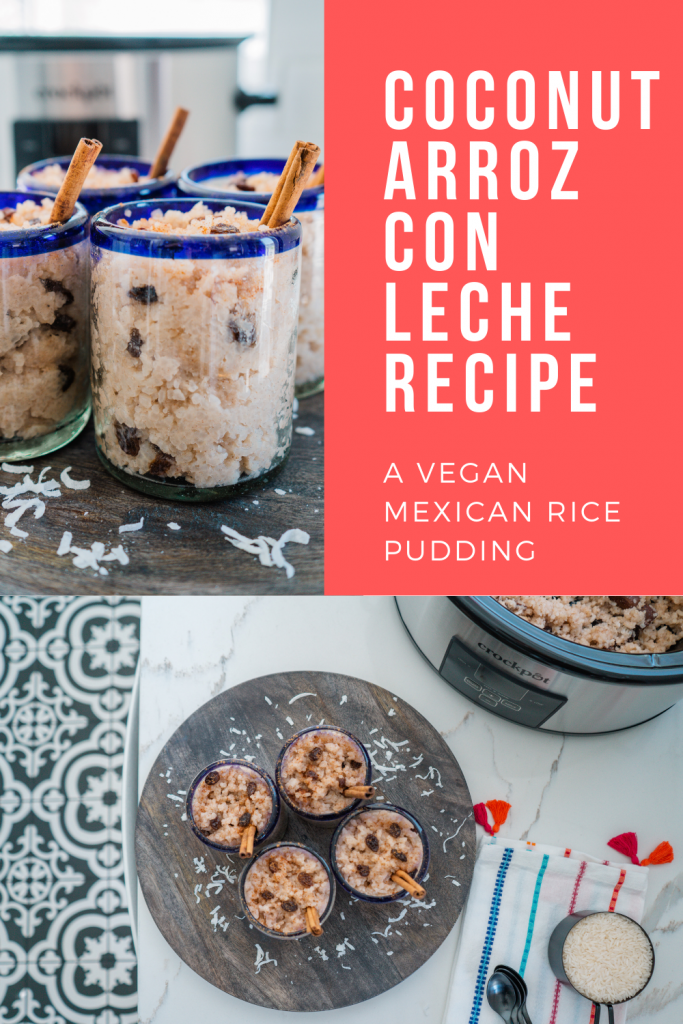 ---