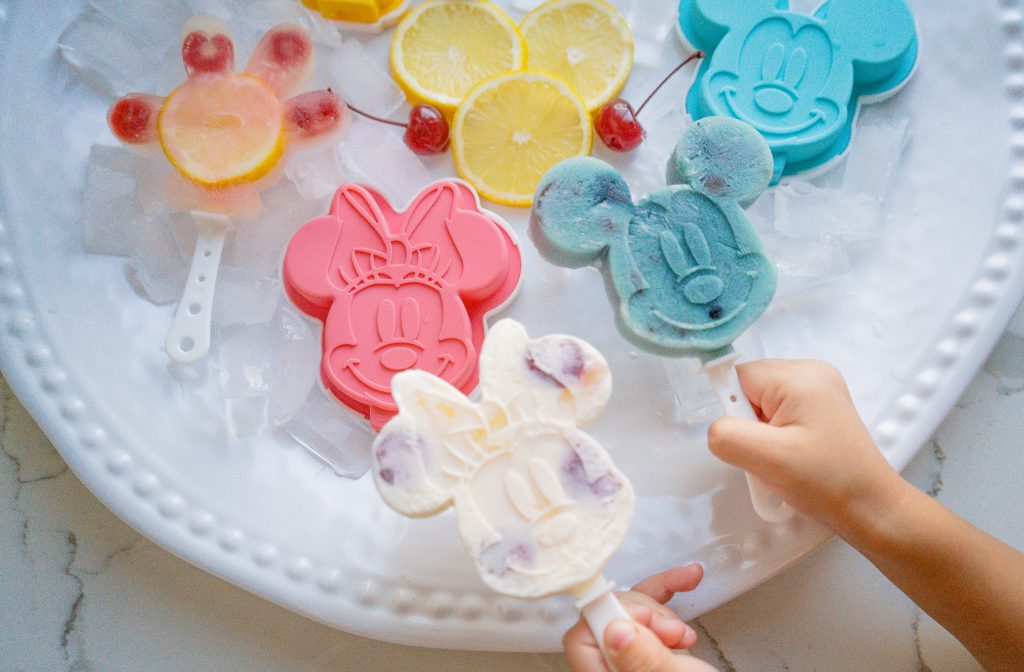 It's no surprise we're huge Disney fans. And in all honesty, we can't believe we haven't been able to set foot into the Disneyland Parks in over 5 months! Perhaps this sounds a tad bit crazy for some but we live in southern California and have been Annual Passholders for years.
The Happiest Place on Earth has been home to our weekly mother daughter dates. It's also the perfect place to meet up with many of our friends and family which also happen to have annual passes. Grateful for every opportunity we've had to create some of the most memorable moments of our lives.
So in an effort to bring some of the Disney magic into our home, you might have noticed on our Instagram account that we've been DIYing, cooking, baking, watching and listening to pretty much all things Disney-related. Today, we wanted to share three super easy homemade popsicles we made using our new Japanese Disney Silicone Mickey and Minnie Popsicle molds (found on Etsy).
Mickey and Minnie Homemade Popsicles
Cherry Lemonade
Cherry Blueberry Milk
How to create a natural blue milk effect:
Boil 1 cup sliced cabbage. Make sure water in saucepan completely covers cabbage when boiling.
Drain and set aside purple liquid.
Add 1 tsp sugar to liquid and mix well.
Add milk to purple liquid.
Add baking soda to to milk and mix to create a blue milk effect.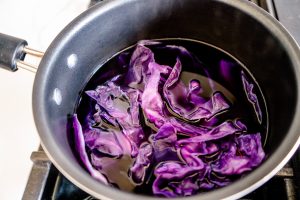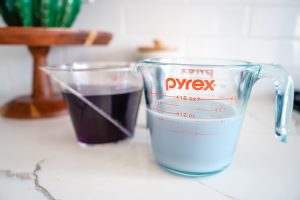 Upside Down Cherry Pineapple
Now tell me, which one would you choose? Find over 100 popsicle recipes here including our vegan and dairy-free  Choco-coco Vanilla Bean popsicle using a different Mickey Mouse popsicle mold.