This post is sponsored by Whirlpool. These appliances were generously donated in exchange for coverage but all opinions and copy are our own.
I will be the first to admit, I fall way short of keeping our home fully organized. If you saw our refrigerator a few months ago, you'd notice it was so tightly packed with items making it nearly impossible to even spot the ketchup. Anyone else? 
The thing is, now that we're staying home, I can't use 'lack of time' as an excuse not to organize our refrigerator (or anything else really for that matter). But I decided to tackle the refrigerator first as it's constantly used throughout the day. Plus, I noticed we're spending too much time searching for items.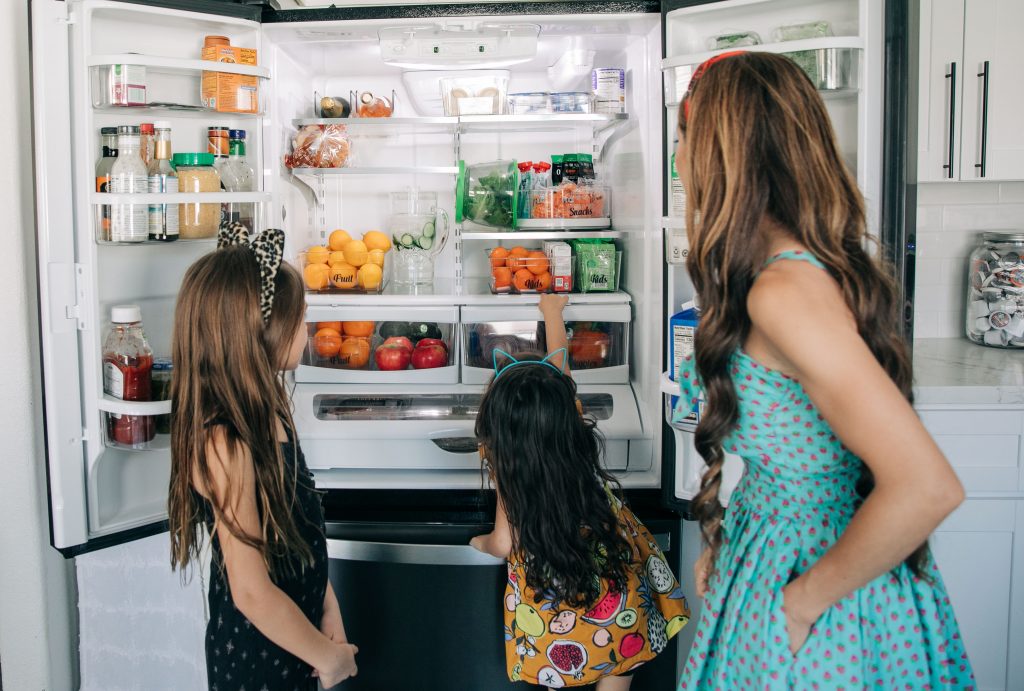 Quick and Easy Tips To Organize Your Refrigerator
Tip #1 What You'll Need Before You Begin To Organize
Trash can 

Ice Chest 

Empty out dishwasher and sink 

Hot water, soap and washcloth
First things first, you need to start with a clean refrigerator. It's so important to take everything out (keeping perishables in a cooler so that they don't spoil). Bring a trash can near the refrigerator so that you can toss anything with expired dates or items you no longer use. Remove all drawers and shelves that are dirty. Take them to the sink to wash/wipe down and thoroughly dry before placing back.
Tip #2 Set Refrigerator Temperature
Be sure to set your refrigerator's temperature to the manufacturer's recommended temperature setting/preset to avoid certain foods from freezing or growing bacteria and mold. According to Whirlpool, the best temperature for your refrigerator is 37°F. Depending on your refrigerator's environment and other factors, you may need to set it higher or lower, and a range of 33-40°F is generally safe. Learn more about refrigerator temperatures here.

Tip #3 Create Categories
Before you place your items back into the clean refrigerator, group items into categories. Consider what makes more sense for your family, for the food itself, and for your refrigerator layout. Once you have everything grouped, create a designated area for each category (and keep it consistent). Categorize items into groups such as fruits, veggies, deli, leftovers, etc..
Our Whirlpool® French Door Refrigerator has a deli drawer (lowest drawer) where we store our deli meat, cheese and raw tortillas all in separate containers to prevent cross contamination. The humidity control crisper drawers are perfect for us to store fruits and veggies as they help produce stay fresh longer.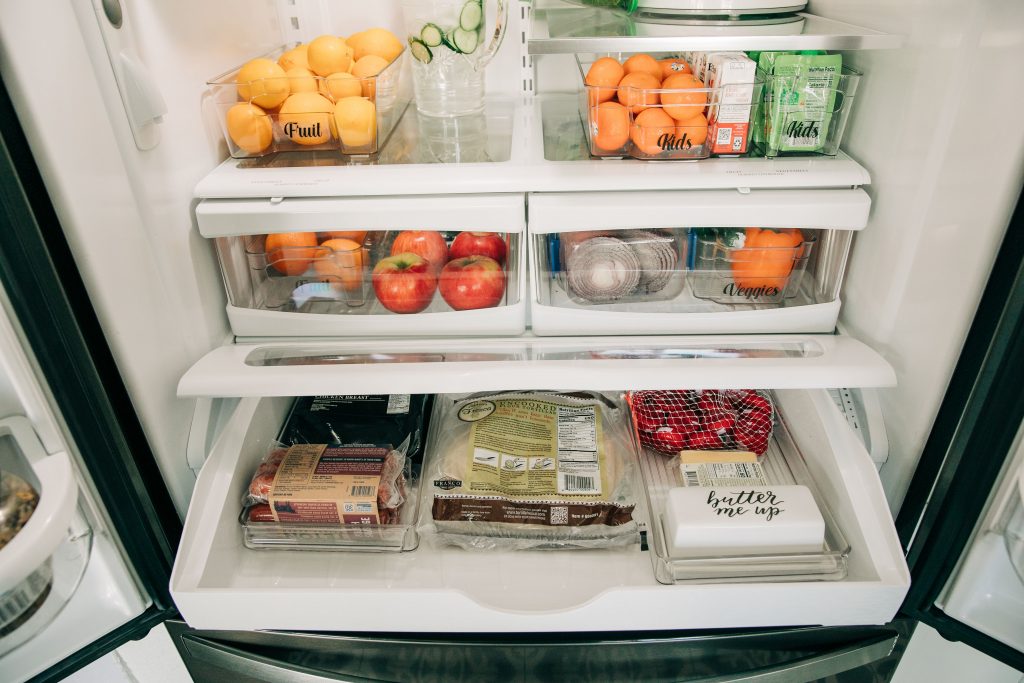 Interestingly, while organizing, I learned that we shouldn't keep the milk in the doors as the temperature fluctuates. Instead, it's best to place it on the lowest shelf towards the back of the refrigerator. So what should we store in the doors? Items such as condiments, oils and pasteurized juices as they will still be well preserved. 
And I absolutely have to mention our favorite new section. The kids' snacks. We created an entire area for our kids' snacks. Including a clear lazy susan that can store multiple snack items making it easy to just grab-and-go.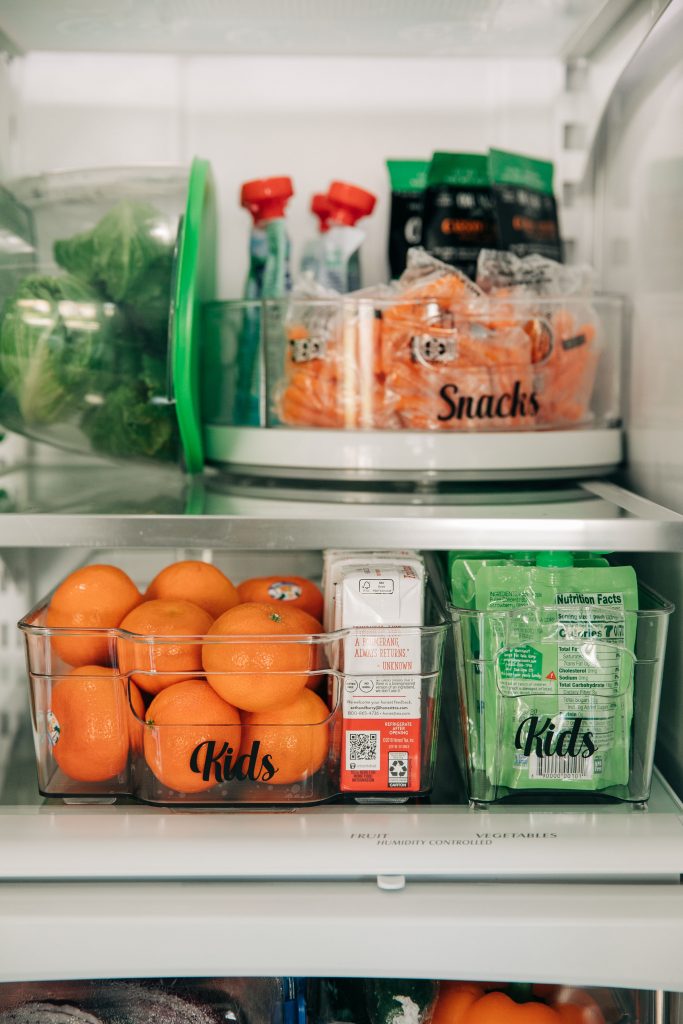 Tip #4 Refrigerator Clear Bins & Labels 
This is by far one of the most important ways to stay organized. We purchased a few clear storage bins, containers and labels per category. These items make everything instantly look uniformed but more importantly, easier to spot items.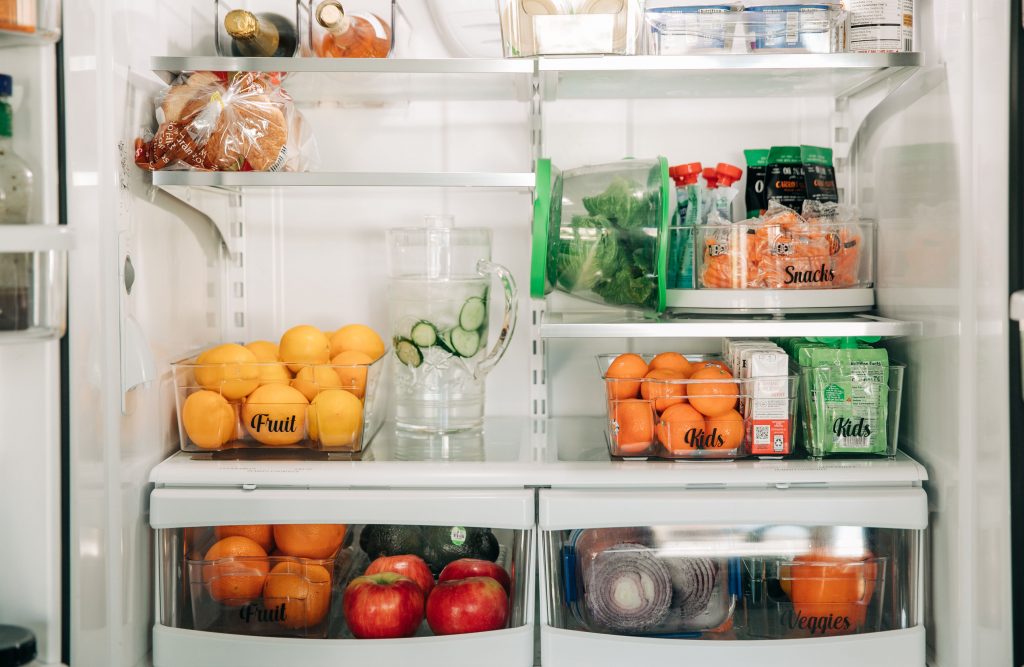 Tip #5 Weekly Inventory Check 
If you tend to do your grocery shopping on a weekly basis (bi-weekly or however long), be sure to do a quick inventory of what you already have prior to your store visit/online order. This is also the perfect time to wipe down the refrigerator again and toss out anything expired. Doing so will not only help keep the refrigerator clean longer, but will let you know exactly what you need to buy.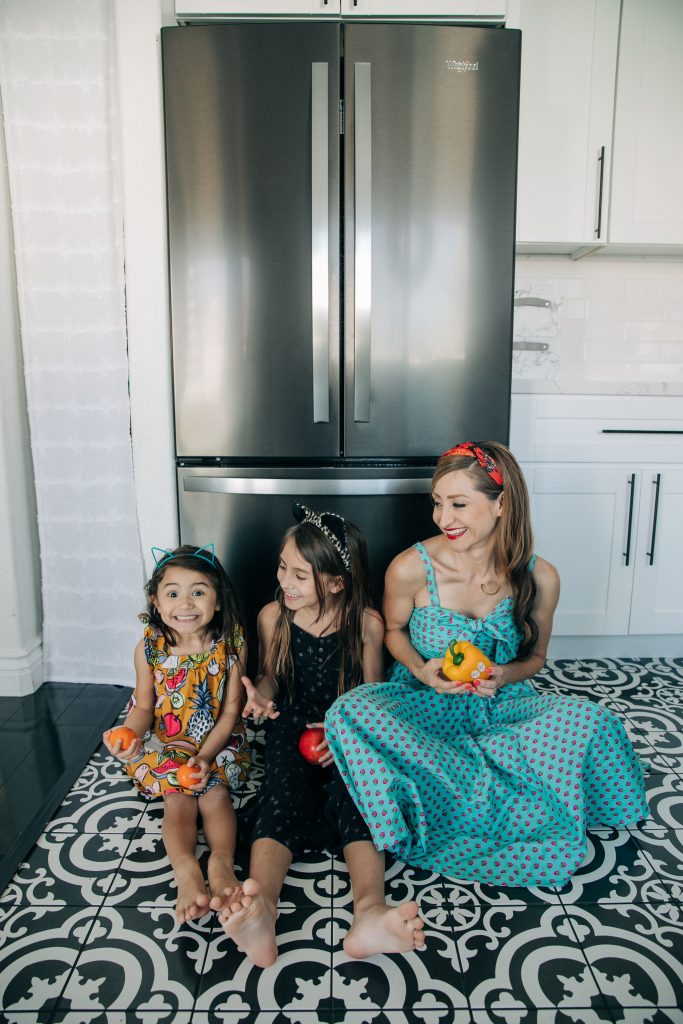 Speaking of keeping your refrigerator clean, I'm loving that our new black stainless steel Whirlpool® French Door Refrigerator is fingerprint resistant. And I'm equally excited that it looks super sleek on the outside yet we can easily access fresh filtered water through its interior water dispenser.