Taco Tuesday just got a little cooler around here with these kid-friendly Tacosauraus lettuce wraps.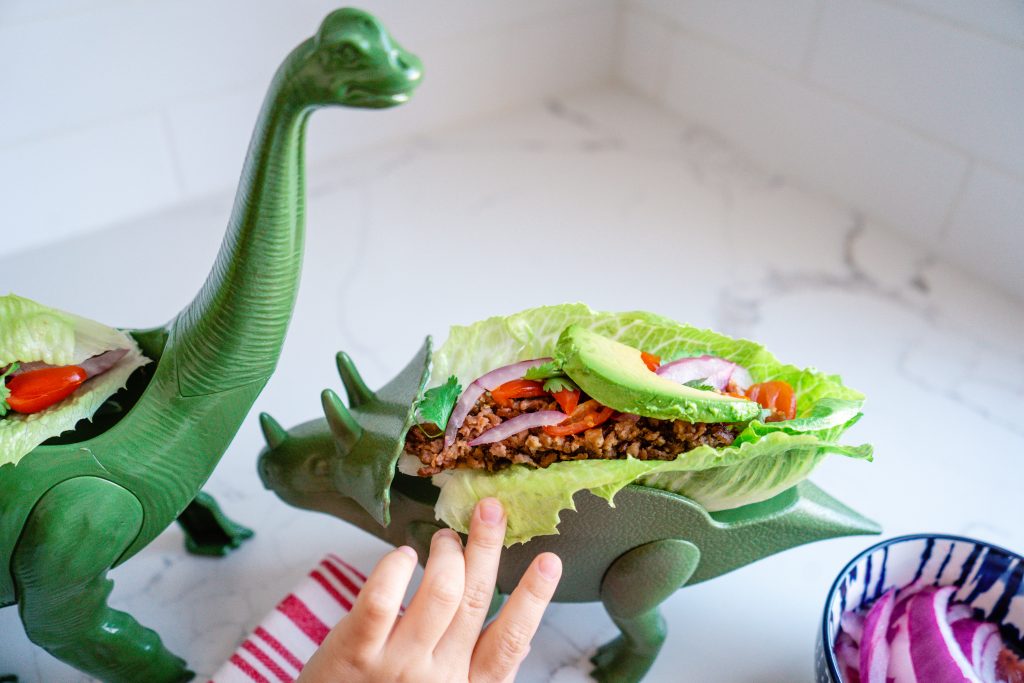 Now that summer is in full swing and we have no where to go, I've been trying to find ways to add fun plant-based meals to our dinners. Would you believe me if I told you these lettuce wraps are made with Beyond Meat? Yes, they sure are which means they're also vegan. Let me also note that we're not 100% vegan but trying to add more meals that are plant-based and also just as delicious.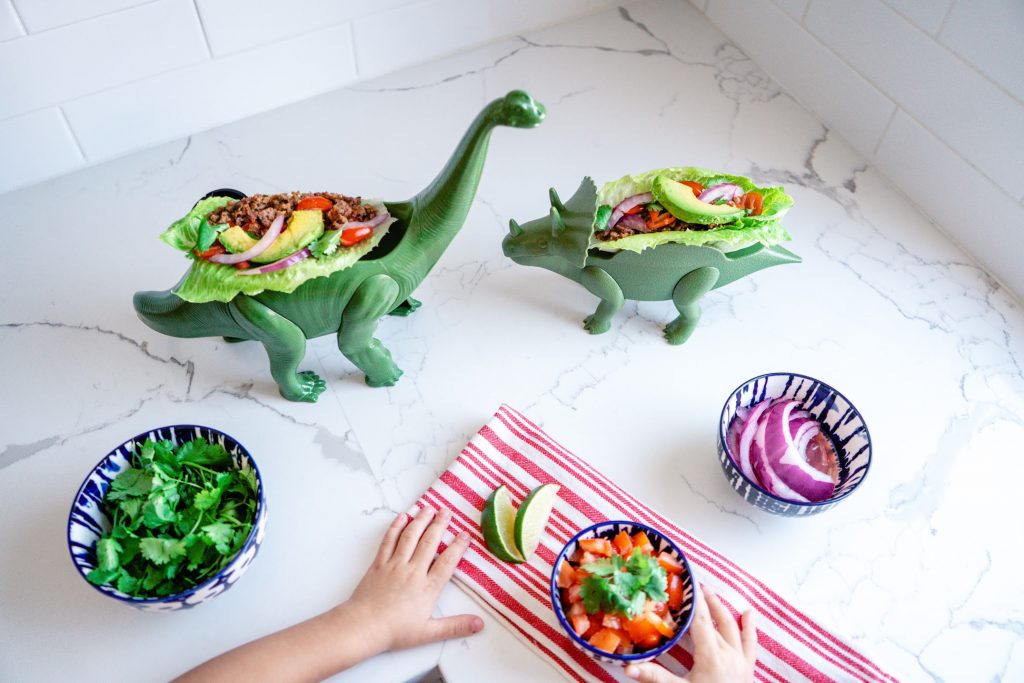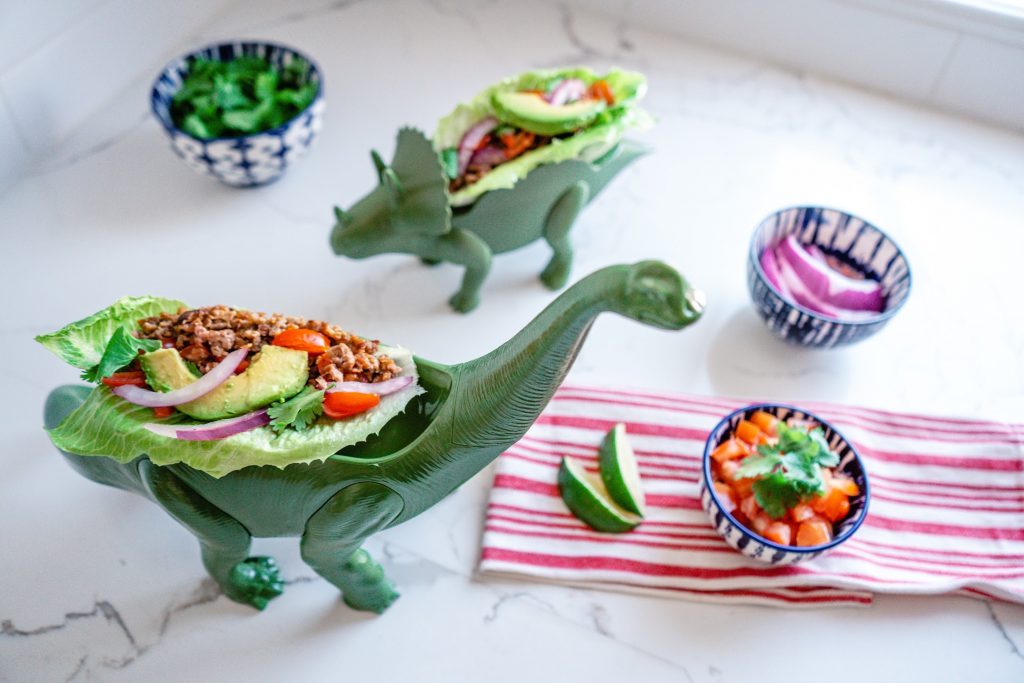 Also, if you're kids aren't into lettuce wraps just replace the lettuce with corn taco shells. Either way, the Dino taco holders are what really seal the deal for our kids. Sometimes I just add snacks or even slices of fruit to the holders.
Kid-Friendly Tacosauraus Lettuce Wraps Recipe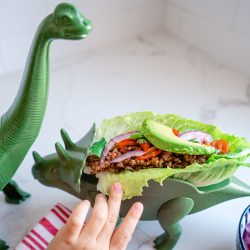 Kid-Friendly Tacosauraus Lettuce Wraps
Ingredients
2

Beyond Meat patties

1/2

c

red onion thinly sliced

1

avocado sliced

1/2

c

tomatoes chopped

3/4

c

fresh cilantro

1/2

c

lemon juice

1

lime sliced

1

mini romaine lettuce
Instructions
Place lemon juice into a bowl and add sliced red onions.

Cook Beyond Meat patties in skillet over medium heat for 14 min (min 7 min each side). Break apart and set aside.

Slice and chop avocado and tomato.

Take apart romaine lettuce for wraps.

Place 2 tbs cooked meat onto individual lettuce seeds followed by preferred toppings.

Top off with a pinch of salt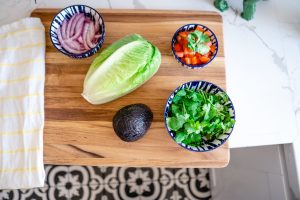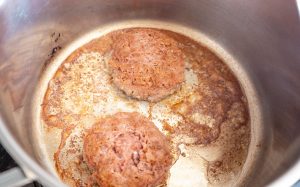 These are also perfect for themed dinosaur birthday parties! Find the dinosaur taco holder set here.