The holidays are just around the corner and that means this mamá is on high alert with all the baked goods. You see, Mia is severely allergic to an ingredient found in pretty much every yummy pastry or baked good — eggs to be exact. Because of that, it's always a bit sad to see our little one get upset over not being able have that pink cupcake all the other kids at the party are enjoying. I know, it's not the end of the world and the older she gets the more she understands that she could "choke" as she calls it from ingesting eggs. However, sometimes it's just easier to make our own baked goods from scratch and take them to our friends and family gatherings. And Mia loves to bake now so having a little helper is key.
Recently, we were at our local Hallmark Gold Crown store and we found the cutest Disney Minnie Mouse Baking kit. It includes a reusable box with handle to store a rolling pin, spatula, mixing spoon, 2 cookie cutters, treat bags, sticker seals and recipe cards. All for only $14.95! Such a sweet deal we had to purchase it.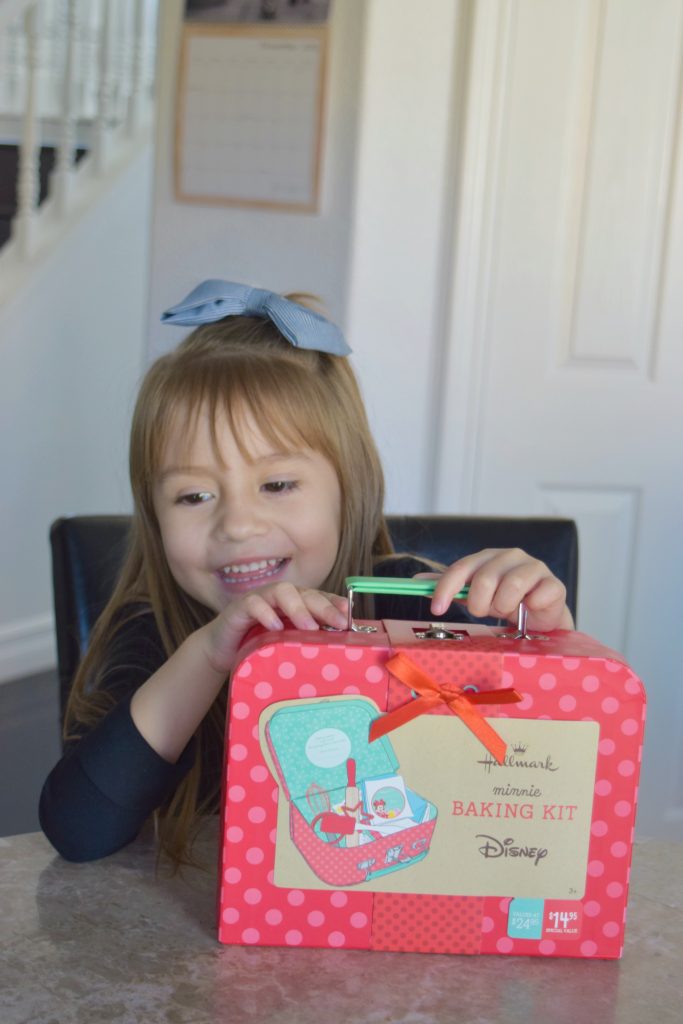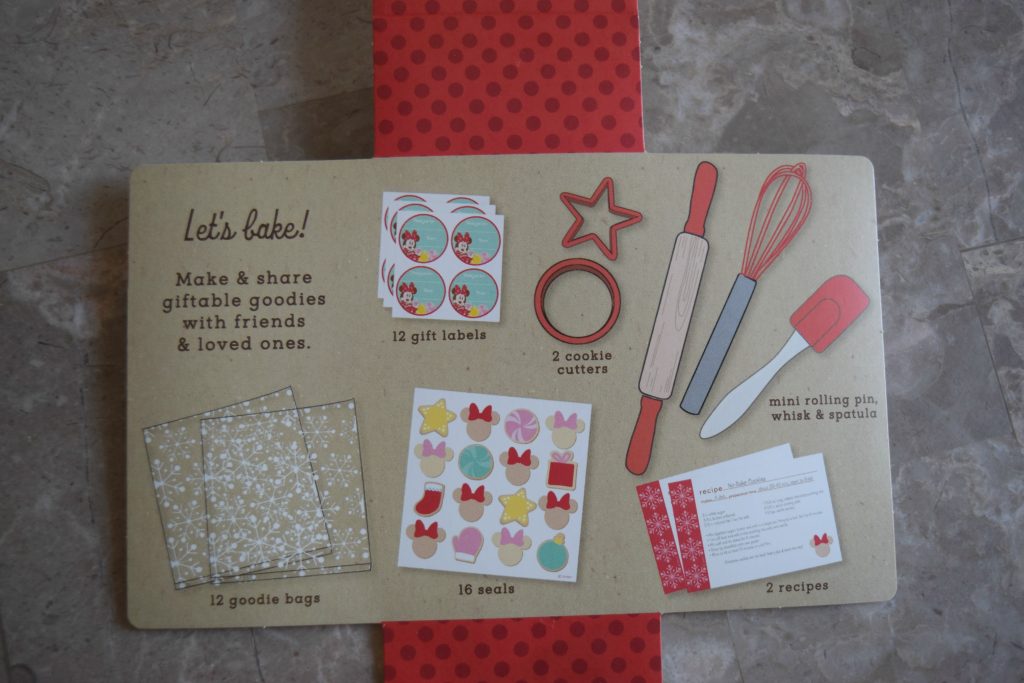 We made some yummy eggless sugar cookies from scratch and although our first recipe was a bit of a disaster, ok total fail, we perfected the recipe the second time around and wanted to share it with you all.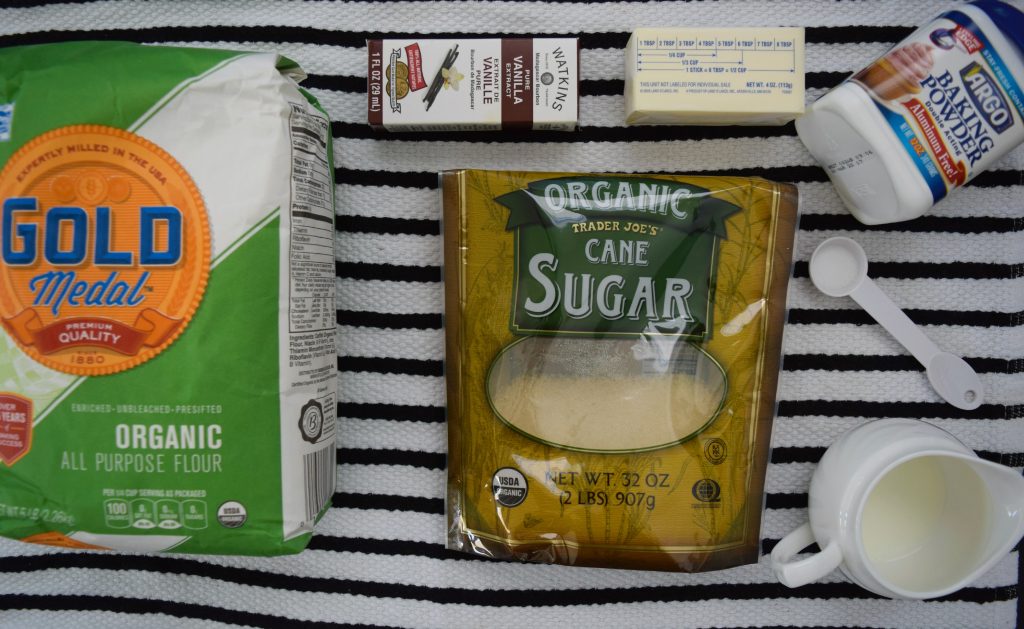 Baking with Kids: Eggless Sugar Cookies
Ingredients
1 1/2 cups organic flour
1/2 cup organic sugar
1/2 tsp salt
2 tsp baking powder
1/2 tsp Madagascar bourbon vanilla extract
3 tbsp milk
1 stick of butter, softened
Instructions
Set oven to 350 degrees
In a medium sized bowl, add flour, baking powder and salt
In a separate bowl, cream room temperature butter and sugar until fluffy. Beat in vanilla and milk.
Fold in flour mix into creamed butter
Roll dough but make sure it's not too thin or it will break apart. Tip: I added dashes of flour as I rolled the dough to keep the dough from sticking to rolling pin.
Refrigerate dough until it's chilled
Add parchment paper to cookie sheet
Remove dough from refrigerator and stamp with star and circle shapes
Place on baking sheet and bake for 8 minutes
Remove and place on cookie rack to cool down
Makes 30 sugar cookies
https://themotheroverload.com/baking-with-kids-eggless-sugar-cookies/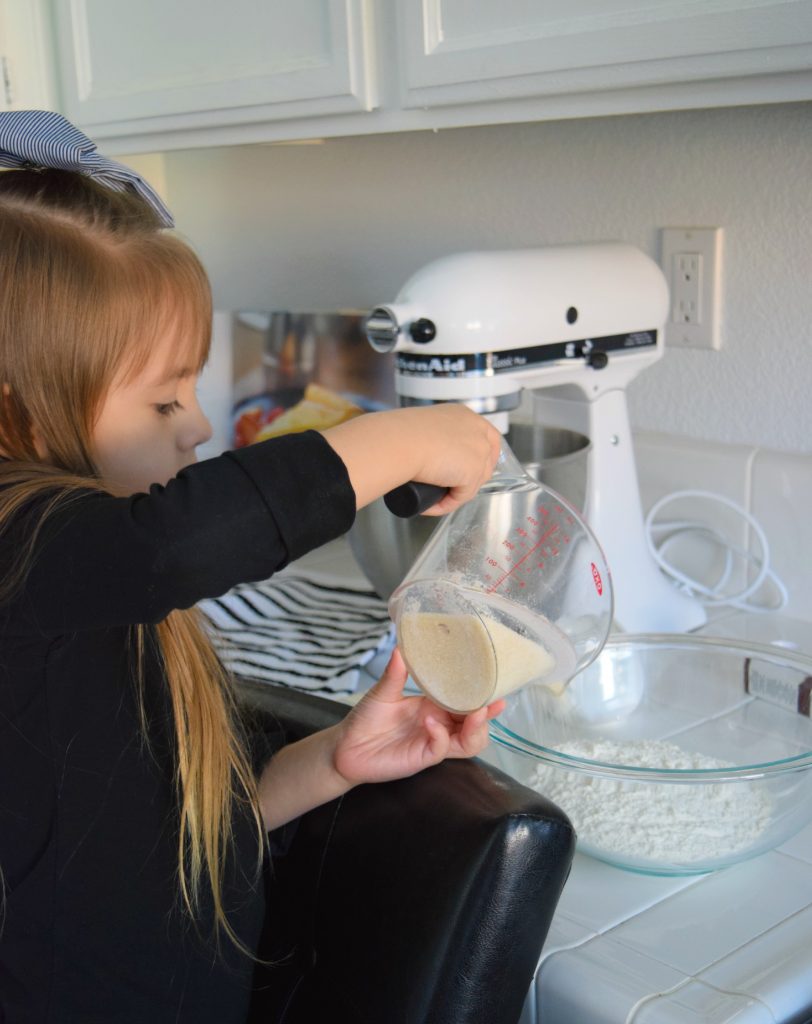 These cookies were so good we even made some for Mia's preschool Thanksgiving feast and made treats for the family. And how cute is the Minnie Baking Kit we scored at Hallmark?!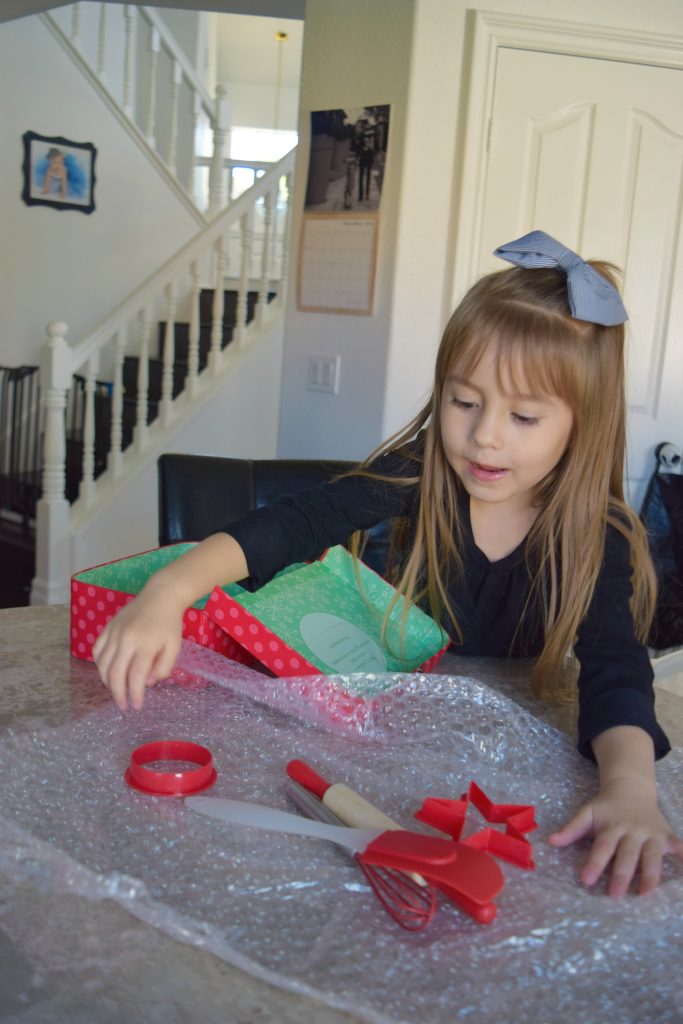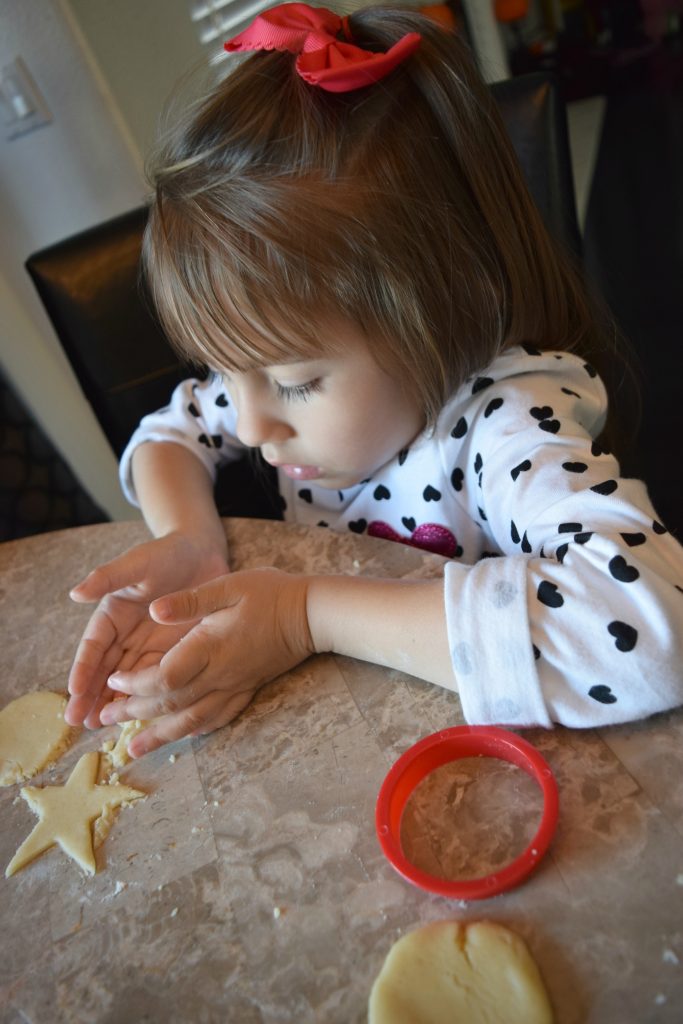 https://youtu.be/QT4vKRxDyqo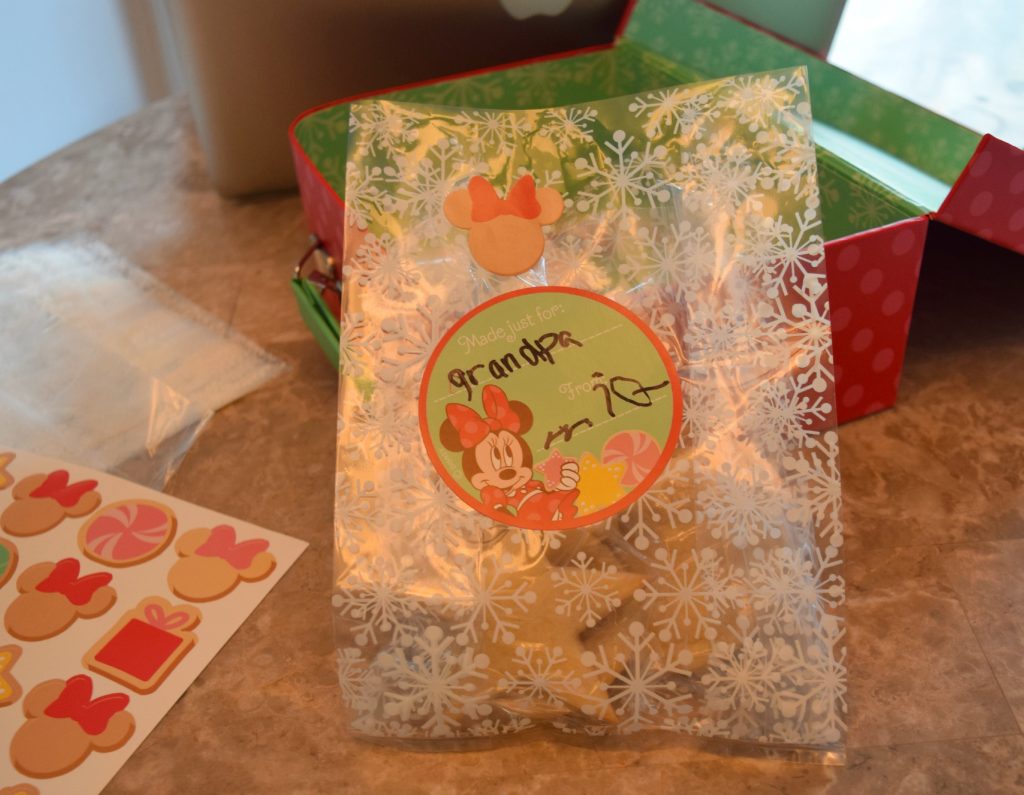 Abrazos — Gladys
Let's Connect! 😉