A Smarter Way To Do Laundry For Busy Moms
This post is sponsored by Swash™ laundry detergent. We received product and compensation, but all opinions are our own.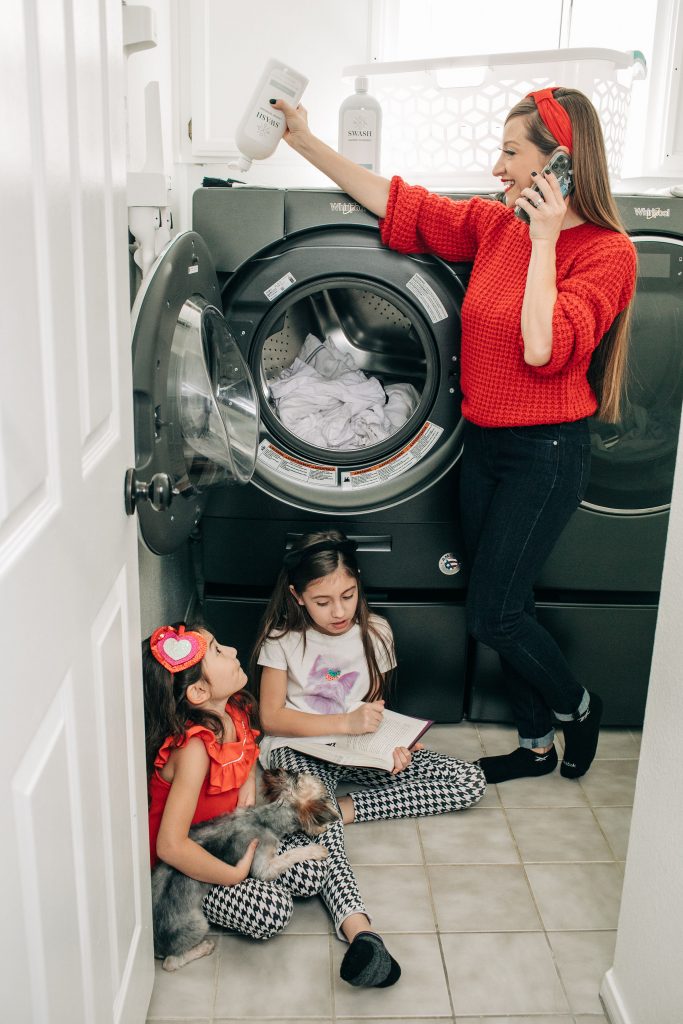 Things may be a bit different this holiday season yet somehow there's still the stress of getting everything checked off our to-do list. And just as equally stressful is being able to carve out time to keep up with the never-ending house chores. Speaking of chores, the chore that is always piling up in our home besides the dishes is the laundry. Anyone else? The large loads of dirty laundry just seem to magically reappear instantly. So I thought I'd share a new, smarter laundry detergent that has been helping us during this busy time of the year. Here's five reasons why you should also give it a try.
7 Reasons We Love Swash™ Detergent
1. The new Swash™ laundry detergent is designed by Whirlpool Corporation, a company we trust and have in our home.
2. The detergent is 8x ultra-concentrated meaning you need less than regular detergent to – help fight stains and clean clothes.
3. It has a Precision Pour Cap – this is genius! It actually dispenses the detergent for you, so you only pour what you need. So there's less mess and no guessing if you're using the correct amount. Just one squeeze for regular size loads.
4. The Precision Pour Cap not only helps clean clothes, but it also limits washing machine residue and other build-up. Clearly a double win!
"When it comes to cleaning, we've been conditioned to think in extremes — that more is always better." – Swash™ Laundry Detergent
5. Compact 30-ounce bottles – Grateful we no longer have to haul around large heavy bottles of detergent. The Swash bottles are compact and take up less space than traditional, bulky detergent bottles. Each bottle is enough for 83 standard washing-machine loads
6. Swash works in both HE and non-HE washers.
7. Swash's ultra-concentrated formula currently comes in two varieties, Pure Linen and Free & Clear. Swash's Simply Sunrise scent launches soon. Love that there's a Free & Clear option for our kids' laundry which contains no fragrance or dyes.
As you can see, the new Swash™ laundry detergent is the smart way to wash, and perfect for us busy moms. Learn more about it and purchase it on our Amazon storefront! Make sure you use code BUYSWASH20, you'll get $1 off your Swash™ purchase! For promo details visit www.swash.com/promo-details