I've always thought that I'd be super excited for Mia's first day of school. Picturing Mia running into school with a ginormous backpack in tow ready to absorb all the information in a classroom setting seemed so neat but well into the future. Well, let me tell you. It certainly has creeped up on me. Mia's turning four years old this month and entering preschool all within a week from each other and well it's just tearing me up thinking about it.
As if being a first time parent wasn't hard enough, I'm terrified for the simple reason that Mia has food allergies one of which is severe. And while searching for preschools, some confirmed that they're actually not allowed to inject our little one with her Auvi-Q (EpiPen) should she be in anaphylactic shock. They made it quite clear that Mia would have to inject herself unless there was a certified nurse on staff. Say What?! What four-year-old is willing to inject themselves or better yet, be able to do so themselves?
So obviously at the top of our preschool must-have list was a "nurse on staff." There's no way I'm leaving Mia at a preschool that will not do anything to help should she have an allergic reaction. Also, at the top of our list, location. We wanted the school to be in close proximity to our home. It's scary to think about little ones sharing foods during snack time or lunch time and my little one accidentally eating something that will prevent her from breathing. Having the reassurance that a school staff member can inject her with her meds and that I'm nearby to rush her to the hospital is key.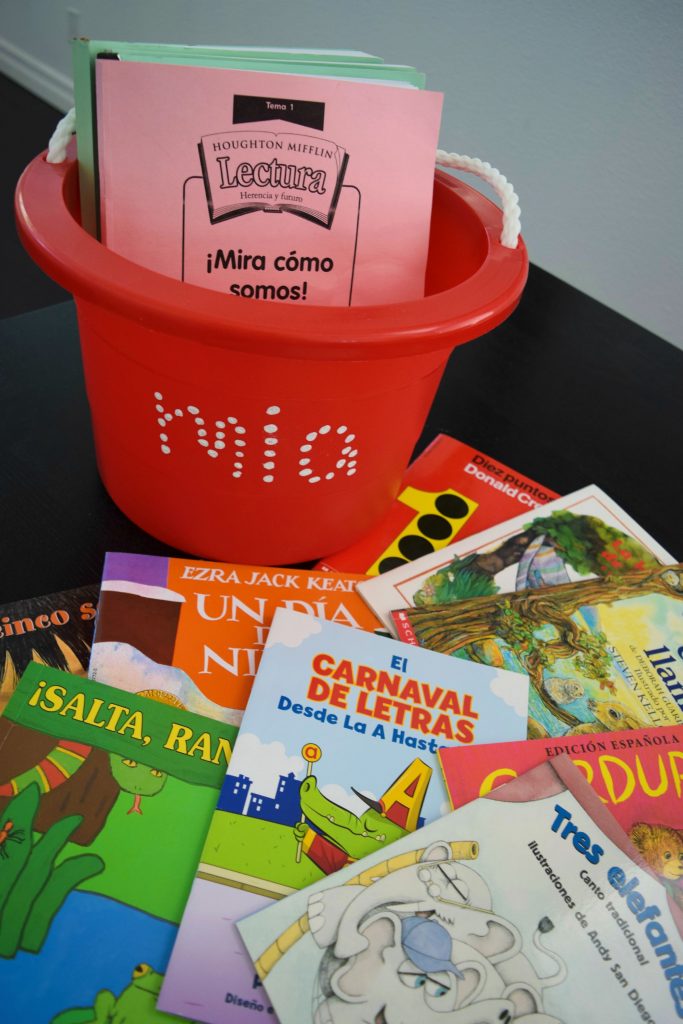 Lastly, we really wanted a dual immersion program as Mia is fully bilingual (i.e. Spanish and English). By the way, she completed her first Spanish program this past year and did really great so we're focused on making sure she continues to learn both languages simultaneously.
Sadly though, the dual immersion program is not offered at any of our nearby preschools. However, we received an amazing Spanish preschool/ kindergarten package from a sweet mamá friend that happens to teach in a dual immersion setting. ¡Mil gracias Magda! This package will help me home school Mia in Spanish all while she studies in English via her new Co-op preschool. I know it will not be easy to home school more so in a second language but I'm hopeful that the combo will be beneficial for our little ones future. Wish us luck!
So as you can see, we didn't end up getting everything on our must-have list but we did get the most important thing; a staff that is willing to administer Mia's medication. Plus, it's a top ranked Co-op preschool so I get to be actively present a few days a month in her classroom. I'm also bummed that she's actually not allowed to take a backpack to preschool as the staff mentioned it's hard for most preschoolers to get stuff in and out of them. Instead, they have to bring buckets with a snack bag, water bottle and jacket if it's cold out.
So much for that dream I had of her running down the hallway on her first day of school with a ginormous backpack on her back waving good-bye. I'll need to work on loving these so called 'buckets."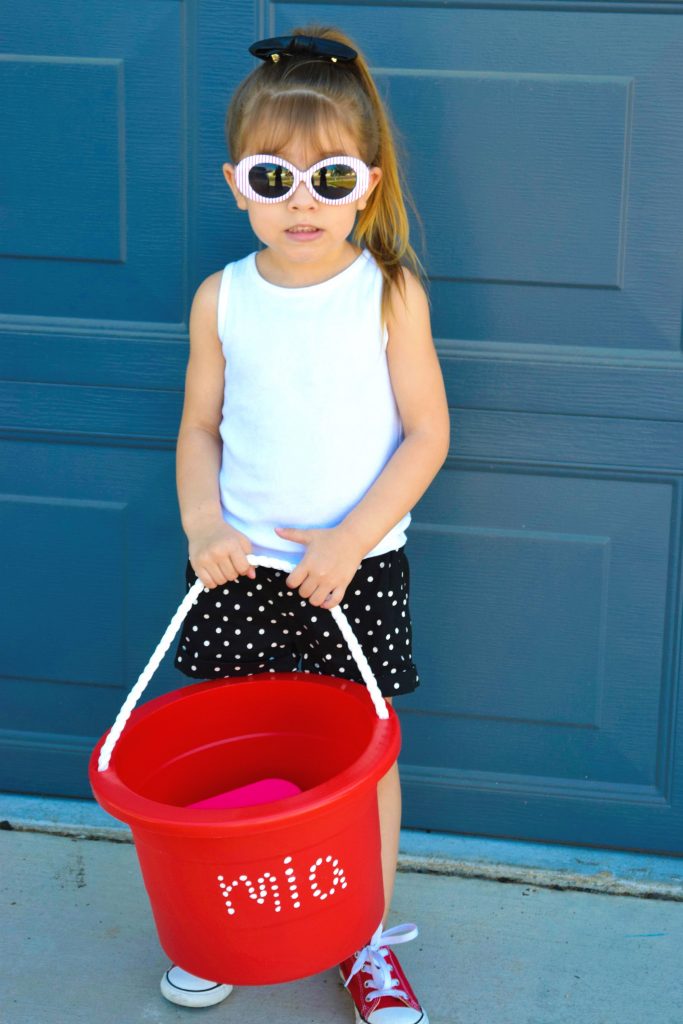 And what about all the emotions that come with your first-born starting school? I'm sad just thinking about it. Yes, it's just preschool (I know I need to get a hold of myself) but seriously I'm going to be that crazy mom sitting in the school parking lot crying a river. Waiting. Wondering if she's ok. Wondering if her teacher will be nice. Wondering if she'll like it. Pass the tissue box.
Let the count down and floodgates officially begin. Less than three days to be exact! Oh my, I've become that overprotective parent I said I would never be. 🙂
Abrazos — Gladys