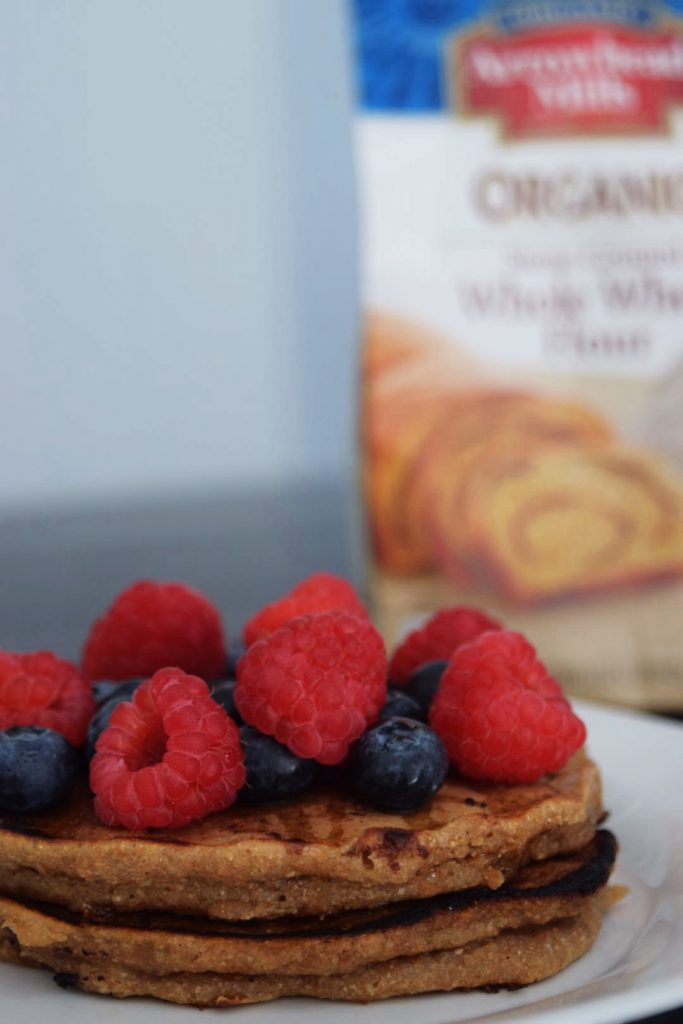 Breakfast is always a challenge to make at home. Not for it's complexity in itself but as our little one is severely allergic to eggs. As you can imagine, many breakfast recipes require eggs in them so for that reason, I'm always on the hunt to try new egg-free recipes or simply create them from scratch.
Here's one that's delicious, on the healthier side plus it's kid approved. In fact, Mia devours a couple of them in one sitting.
All it takes is just 5 ingredients and 5 minutes!
Organic Whole Wheat Pancakes (Egg-free/Cholesterol-Free)
(makes 6 pancakes)
Ingredients:
1 cup organic vanilla soy milk
1 tsp organic ground cinnamon
1/4 cup brown sugar
1/2 tsp baking powder
*Optional: top with fresh berries or add dark chocolate chips into the batter
Directions
Place pancake pan on stove top and turn on medium setting. Add flour, cinnamon, brown sugar and baking powder into a bowl. Mix ingredients on low setting. While mixer is still on, slowly add in milk and mix for a couple minutes. Add a bit of coconut oil to pan and pour pancake mix into the pan. Cook for 1 minute on each side or less. That's all it takes. 😉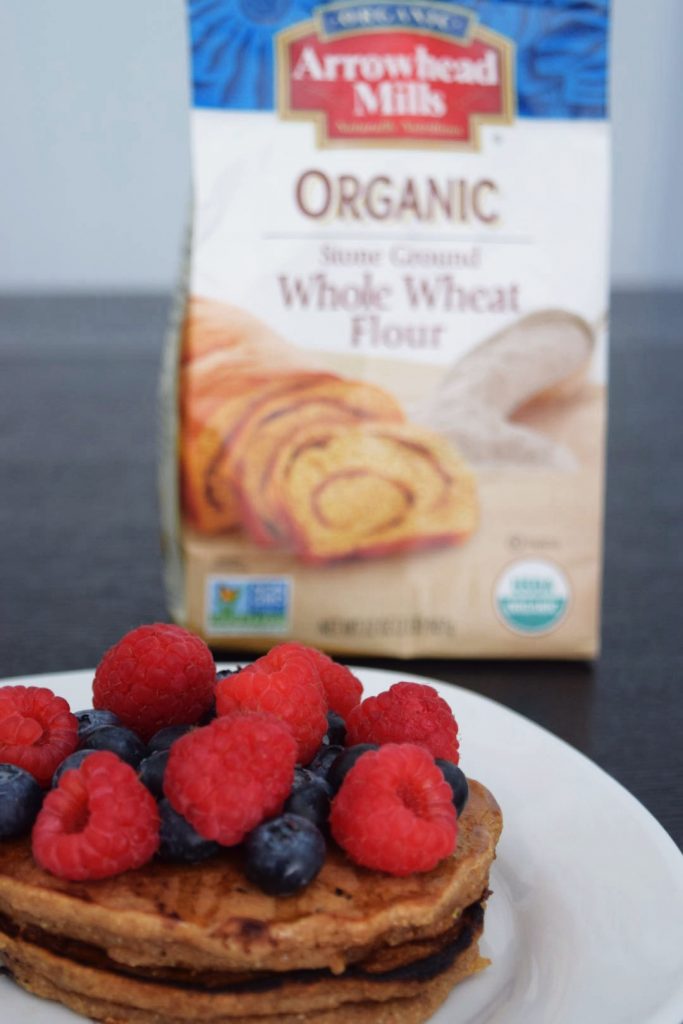 Love using All Natural Arrowhead Mills Flour. If you're allergic to gluten, this organic brand has a large selection of gluten-free flour products including buckwheat, brown rice and vital wheat to name a few. I purchase ours at our local grocery store (Ralph's) but you can find the nearest store via their website here.
Cheers to a quick, delicious, allergy-free breakfast!
Abrazos — Gladys