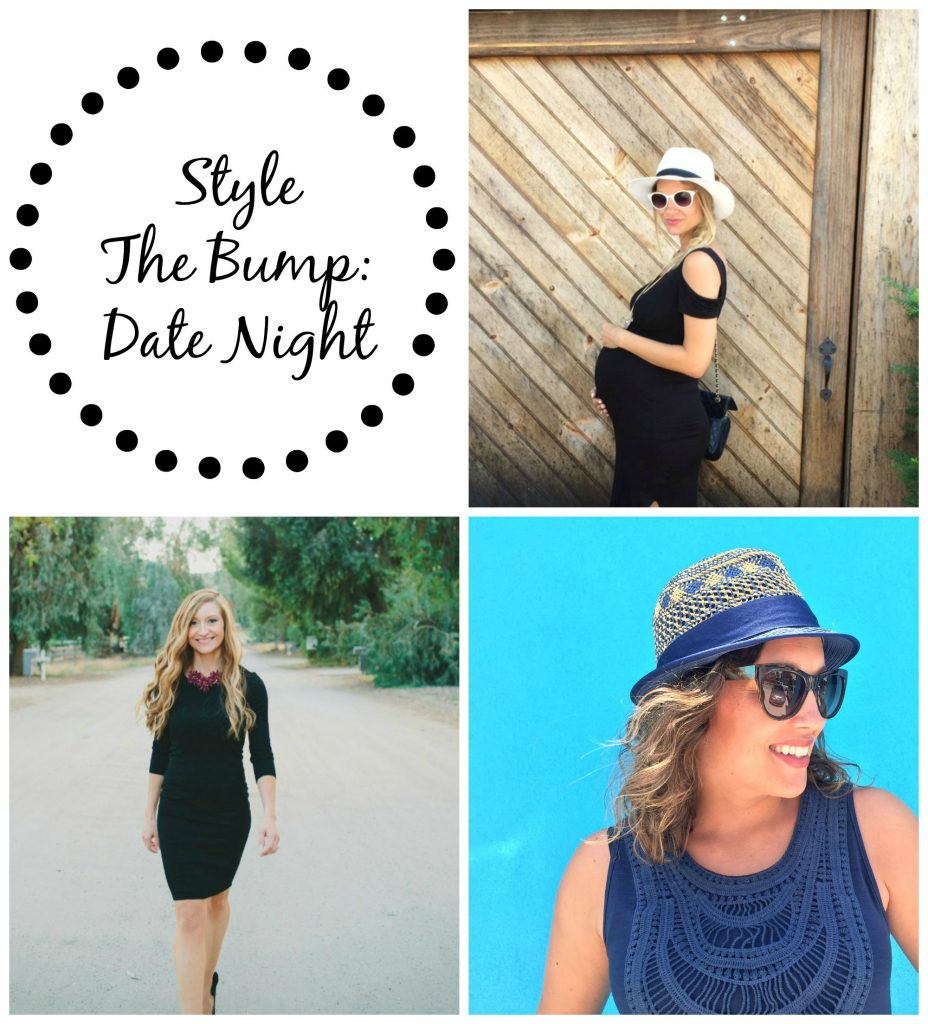 It's no secret that date nights post-kids are totally different than date nights pre-kids. Timing, scheduling, forking out extra cash for a sitter, finding a sitter, finding what to wear, deciding where to go and pulling off the little ones as you head out the door are just some key factors in deciding whether or not it's even worth doing at all. But research has proven time and time again that date nights are essential in keeping the spark alive in a marriage.
"Couples who devote time specifically to one another at least once a week are markedly more likely to enjoy high-quality relationships and lower divorce rates, compared to couples who do not devote much couple time to one another". – The Date Night Opportunity
Yet according to a survey made by Redbook, only 45% of couples "rarely" have date nights and only 18% confirmed they do so once a month. And rightfully so with all the variables one has to take into account post-kids.
However, Rey and I have always tried to make date nights a priority, even when at times it can be daunting or just plain hard to schedule. Date nights for us can be a quick dinner, a romantic candle light post-dinner dessert (or drinks pre-prego days) in our backyard patio (certainly while Mia sleeps) to the occasional weekend get-away. Yes, we have date nights at home. It's the easiest and best on the pocketbook as well. But — that is if we don't fall asleep by 9pm. 🙂
Recently, Rey surprised me with tickets to see The Phantom of The Opera in Hollywood. Since we love trying new restaurants and new things to do during our date nights, this surprise was perfect as neither of us had seen the show.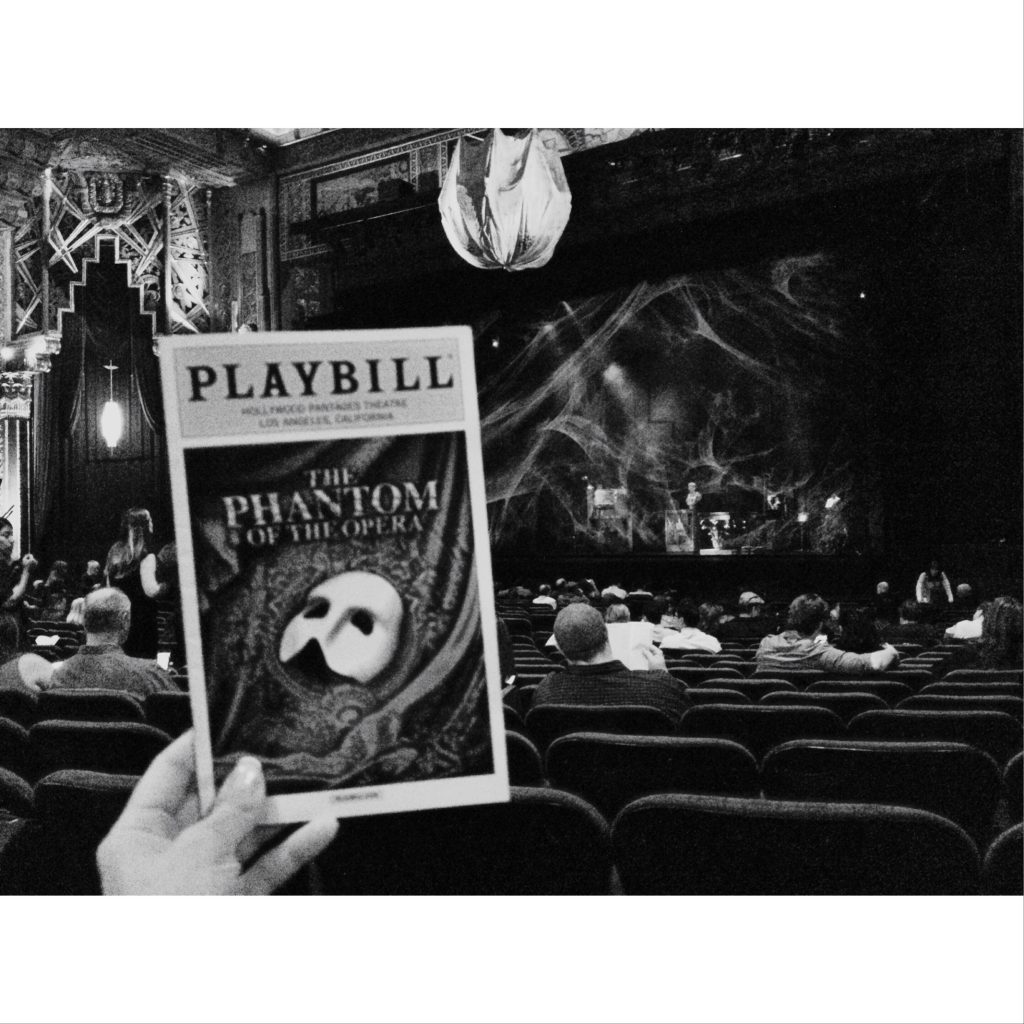 Our amazing family agreed to watch our little one for the night so we were set to go. And then it hit me — I'm pregnant. What am I going to wear?! Needless to say, I had my little stylist on hand and we found a couple great deals a few days before date night. And by the way, shopping with a toddler is merely impossible but Mia loves accessories so this is how I kept her busy.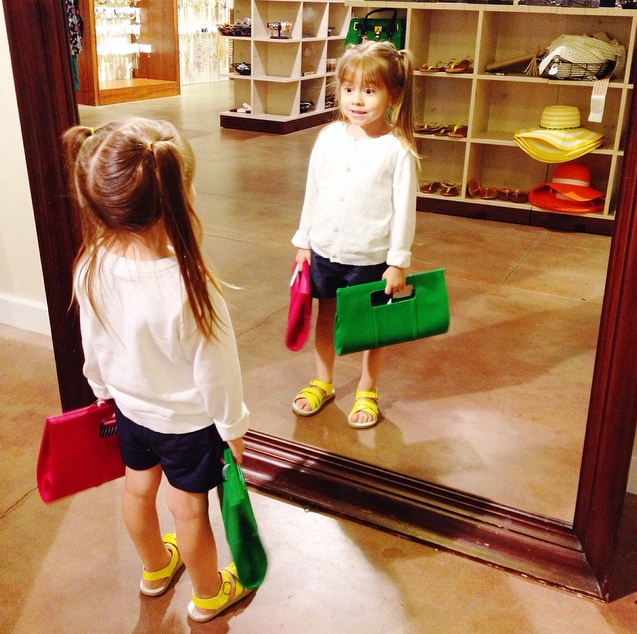 This Forever21 LBD is beyond comfortable and a steal for only $20 off of their sales rack! Plus it's perfect for the evening when the temperature drops a bit. Paired with a classic green clutch from Charming Charlie's summer line and these comfy Calvin Klein heels and I was set to go.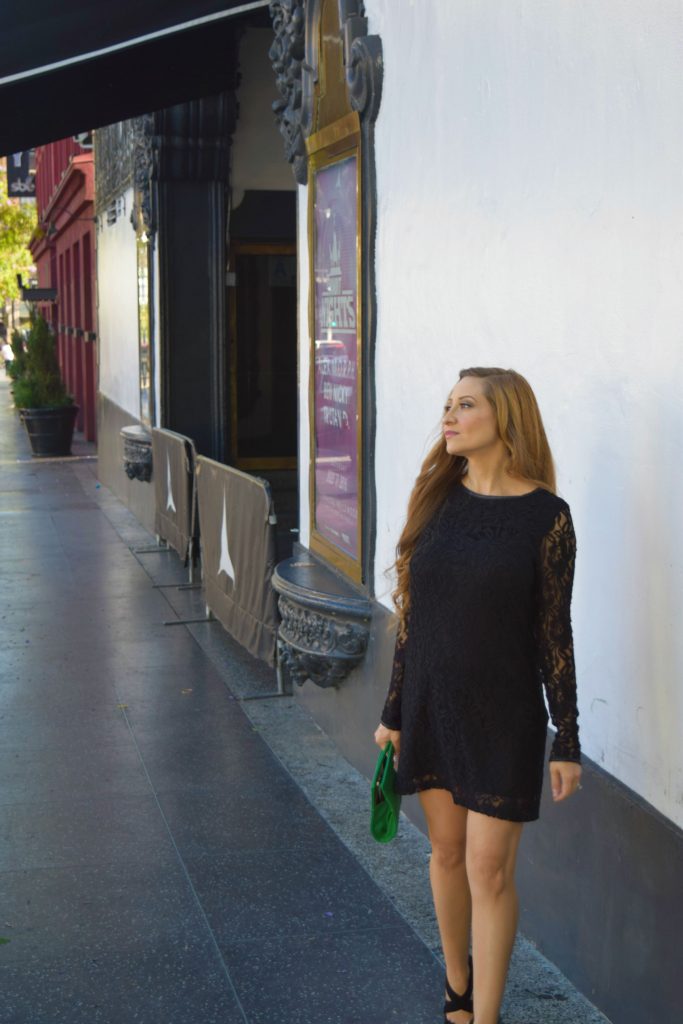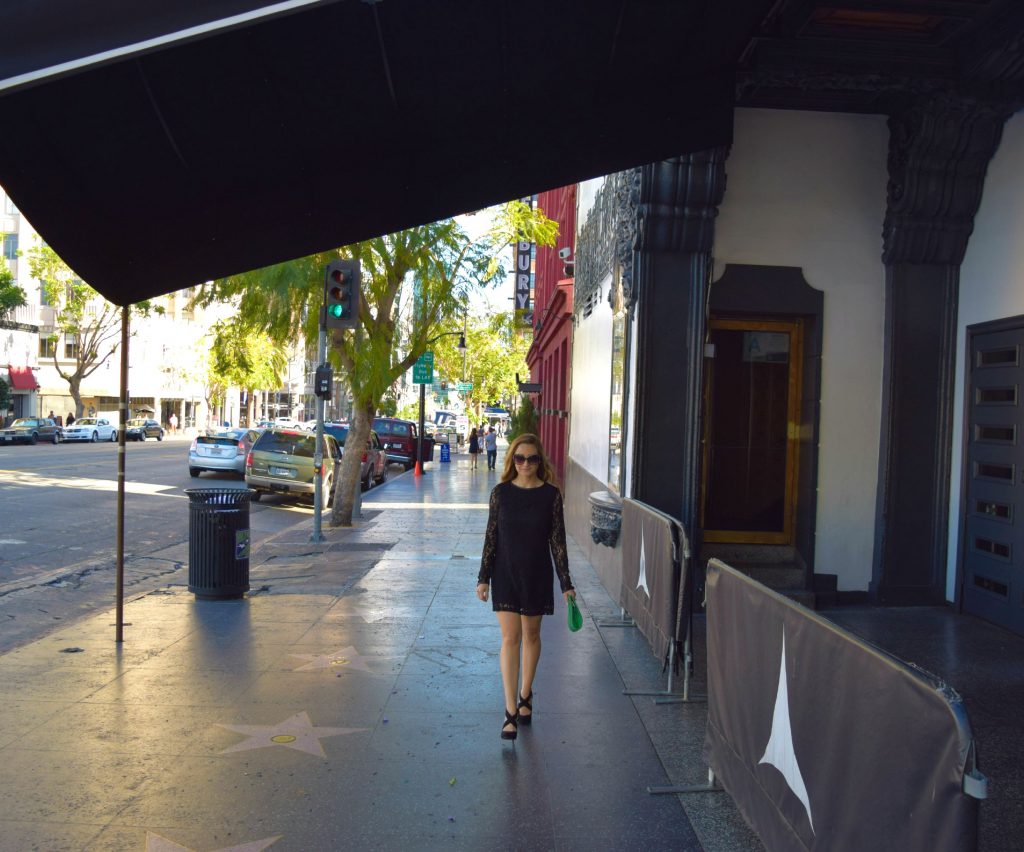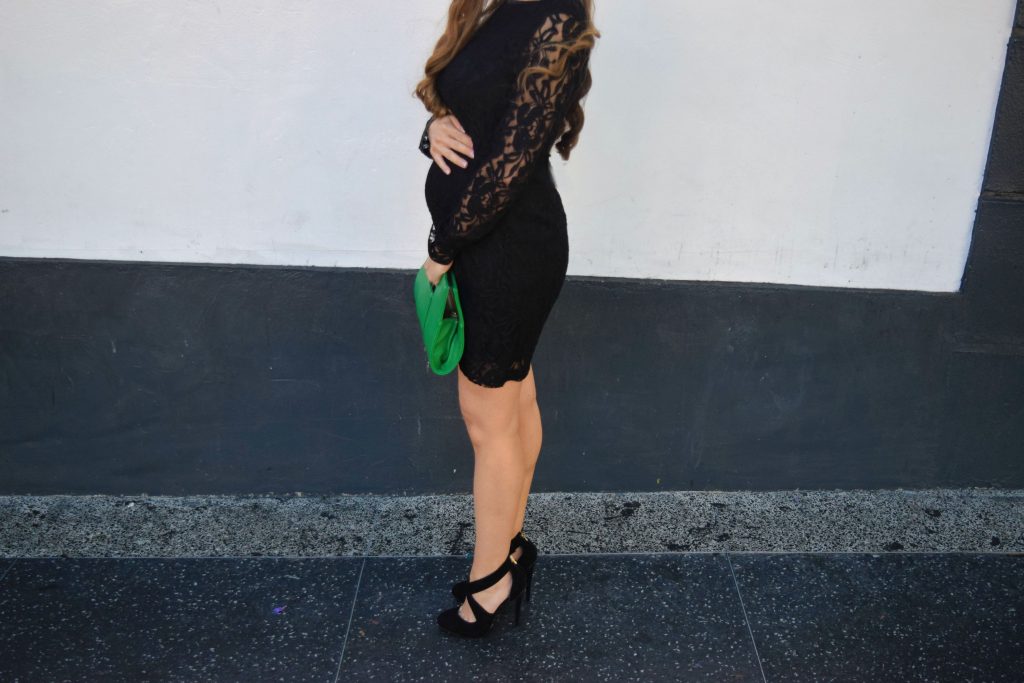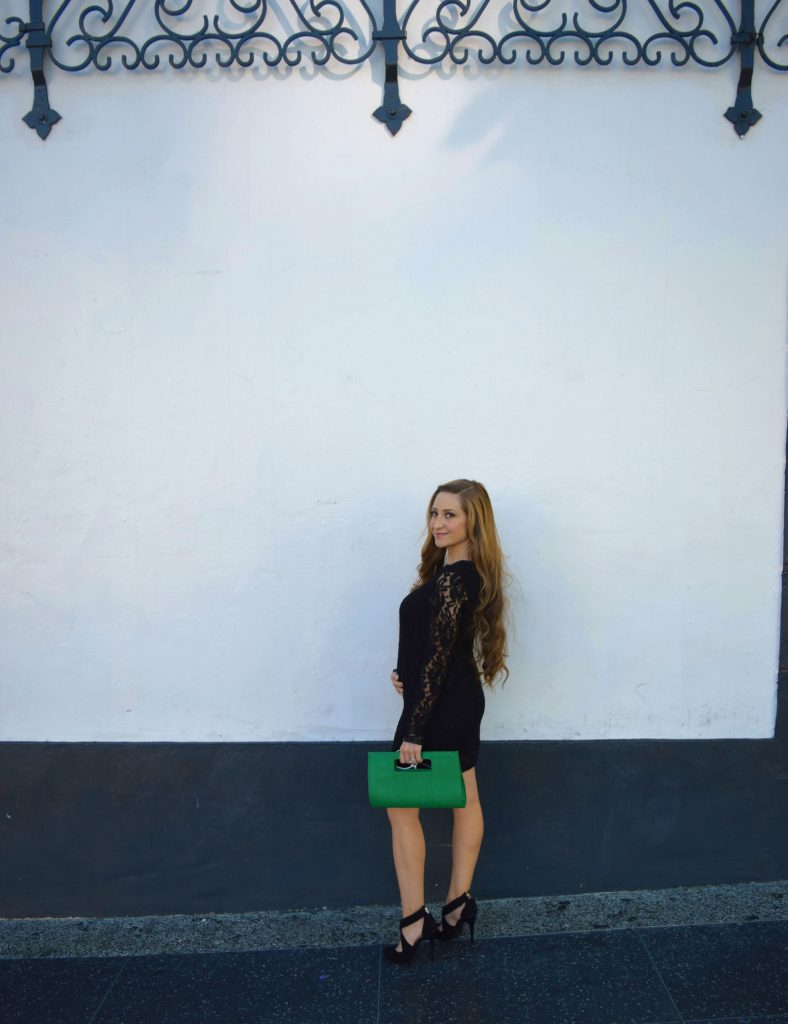 I'm also excited to be collaborating with two other bloggers that also happen to be expecting. Hannah and Danielle share how they style their bumps for date night. I'm literally swooning over what these beautiful mamás wore. But don't take my word for it. See for yourselves and be sure to show them some love via their blogs and Instagram accounts.
Hannah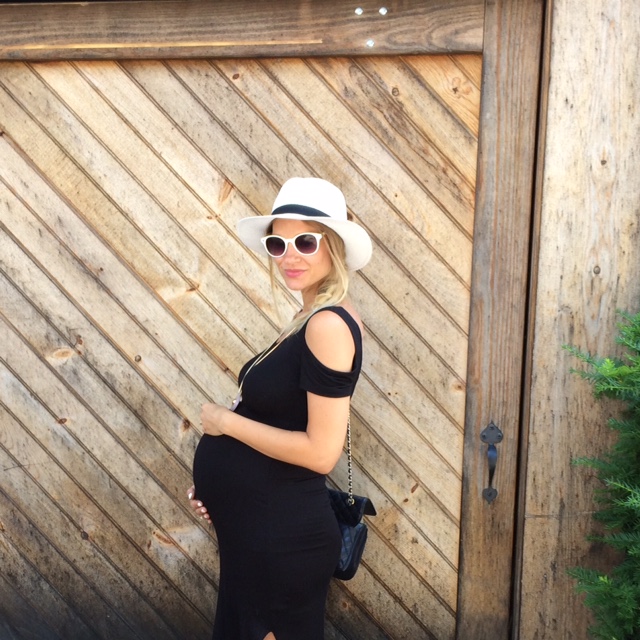 Hi! My name is Hannah McBride, and I live in a pretty little town in southern Maine with my husband, blonde dog, and a baby boy on the way. I am a piano player and have a love for style, healthy home cooking, and exercising. I grew up in Chiang Mai, Thailand, and a piece of my heart will always remain in the tropics. I try to make our life a little bit lovelier every day, living on a budget, exploring New England, and dreaming of sharing our life with our little one (any day now!) You can visit me at lovelysimply.wordpress.com or follow me on Instagram at @simply_hannah.joy.
Danielle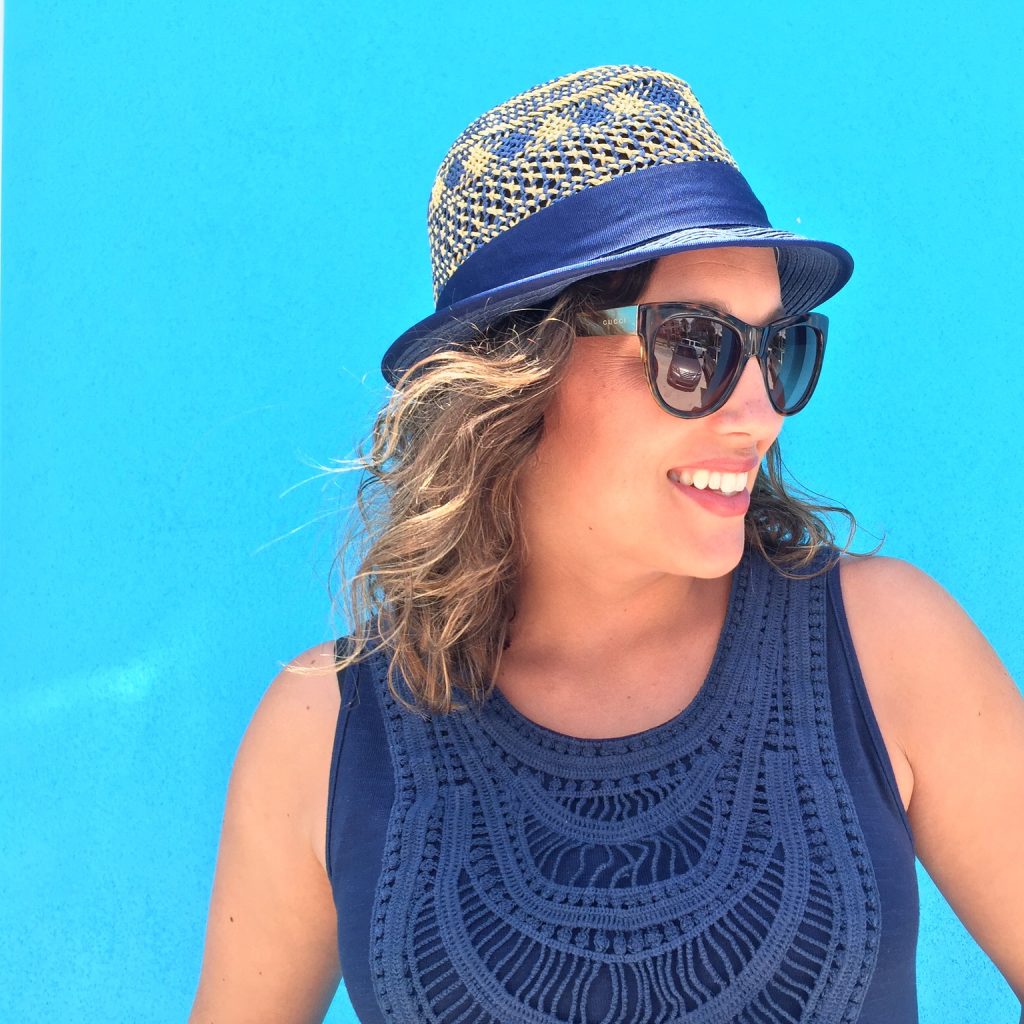 Hi! My name is Danielle & I write mom. wife. foodie. I'm married to my best friend, living in the mitten state, raising our little dude and have another one on the way this fall! Life is pretty rad. mwf is a lifestyle blog, I post every monday, wednesday & friday (monday = mom | wednesday = wife | friday = foodie).mom.wife. foodie. is a source for inspiration on fashion, family & food. By no means am I an expert in any of these lifestyle categories; I just want to continue to spark thought to my readers as I share my words and visuals. Hope you enjoy! You can also find me on Instagram at @momwifefoodie
much love-
d
xoxo
How Hannah and Danielle style their bump for date night
My husband and I try to go on at least one date a week, which during the school year, as teachers, can be challenging, but we make it a priority. During the summer though, we get to have a lot more! We tend to go pretty casual and save the fancy places for special occasions. This outfit is what I wore to our favorite pizza restaurant for our Friday night date. I kept it comfy with this soft grey t shirt dress from Gap, but added a pair of wedges and a fun hairstyle to make it a little more special. I also wore a necklace my husband got me for one of our first valentines days together. With our baby boy due any day now, I have found it more important than ever to carve out time to purposefully spend together. My parents had a date night every week for my whole childhood, and I plan to do the same to keep us close to each other, and to get away for a little bit from our day to day lives!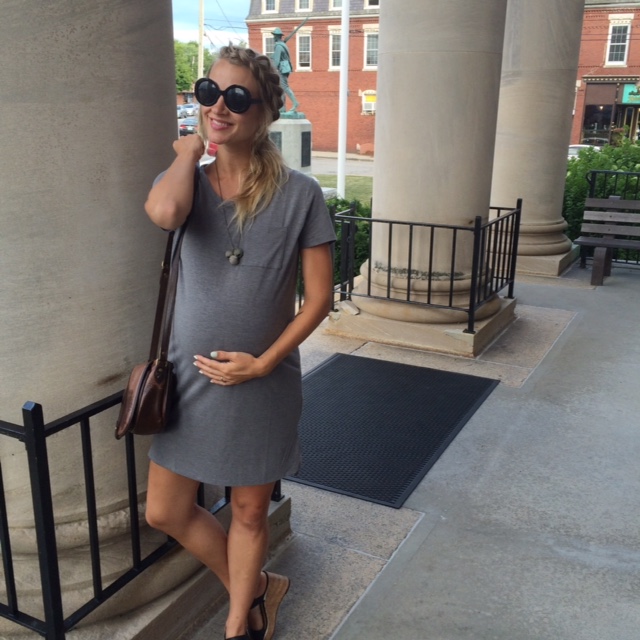 Linen dresses have become my thing during this pregnancy. I love how the dress
flows & lets my belly breathe. Plus, I am still able to rock my non-maternity dresses. Yes, the dress is a little tighter but it gives the bump a nice shout out!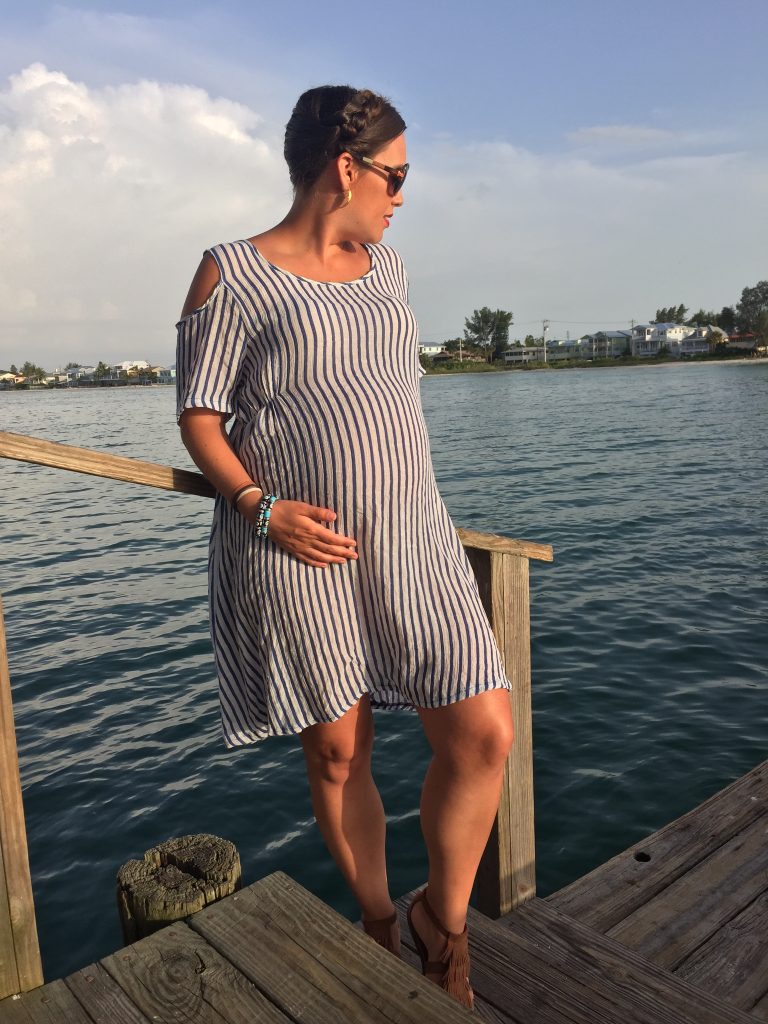 Which style do you prefer or like best?
Cheers to many more date nights! — Gladys