Sponsored and compensated by Energizer®. All opinions expressed within are entirely TMOs.
Summer is in full swing and we've been trying our best to add as many family activities as we can during the day. But let me be honest, it's been so hot in our neck of the woods that some days it's just ideal to stay indoors with the AC cranked up until sundown. And once the sun goes down, you have about an hour of light to play before it gets really dark outside. And if your kiddos are anything like ours, they definitely need more than just an hour of play. So we came up with some summer outdoor family activities. The best part is that some of these activities are even educational! I know, slightly OCD with educational activities over here.  
But before we dive right on into all the fun activities, I'd like to point out that we can't get enough of these Energizer® LED headlights. Yes, to you they just might seem like headlights, but these are game changers at night. Our kids love being active outside and night time brings activities to a whole new exciting level. These Energizer headlights absolutely make outdoor entertaining for the whole family such a breeze! They're also, perfect for camping, late night family barbecues or just about any type of night time outdoor adventure.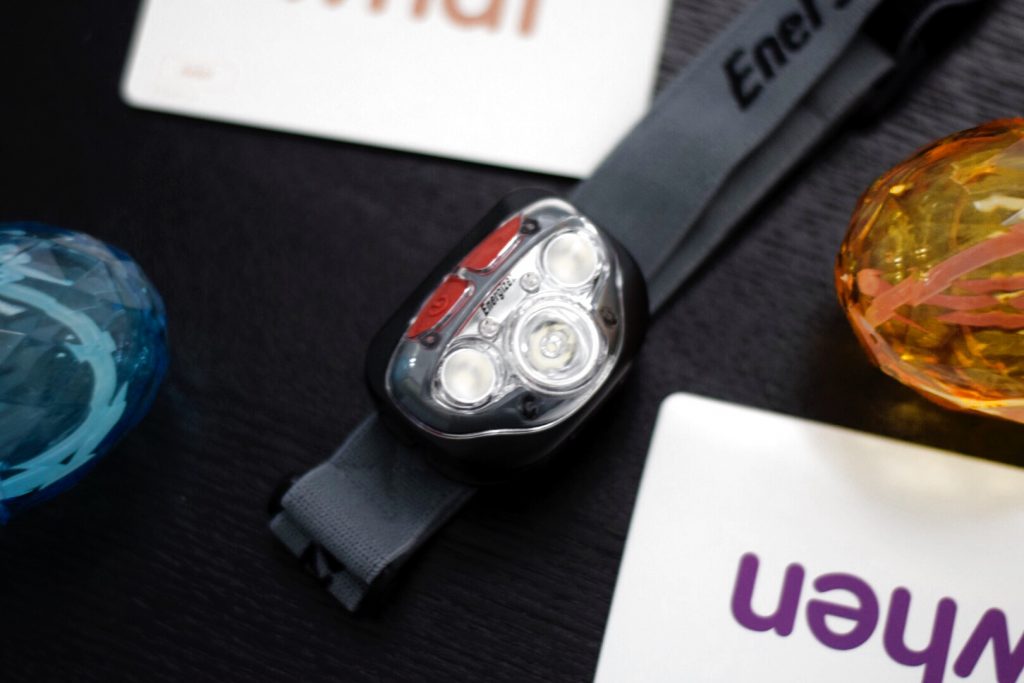 7 Summer Night Family Fun Activities
Headlight Dance Party – What we love about the Energizer® Vision HD + Focus headlights is that aside from having a white spot and flood LED light they also have a red light for night vision. The girls can switch back and forth with colors creating a dance club ambience. We crank up the tunes and our backyard is instantly transformed into a family dance club.
Headlight Sight Words Game – Tape sight word cards onto trees, walls or anything in your backyard or local park. Using your headlights, have everyone search and find all the sight words. First person to find and read them all wins! If you're kiddos are much younger you can use images instead or have older siblings help out.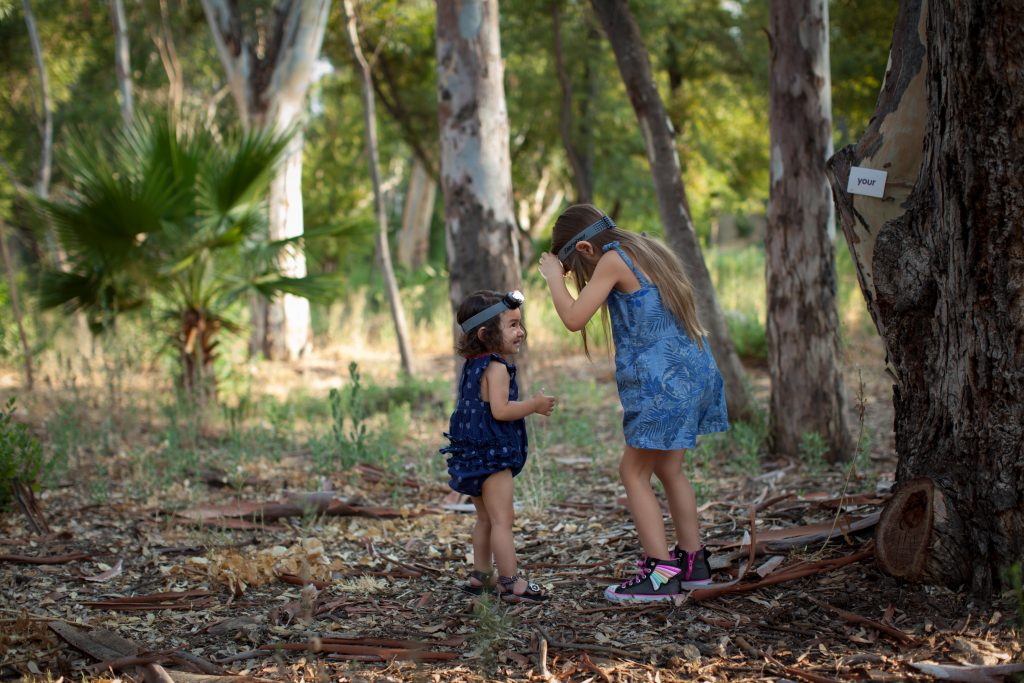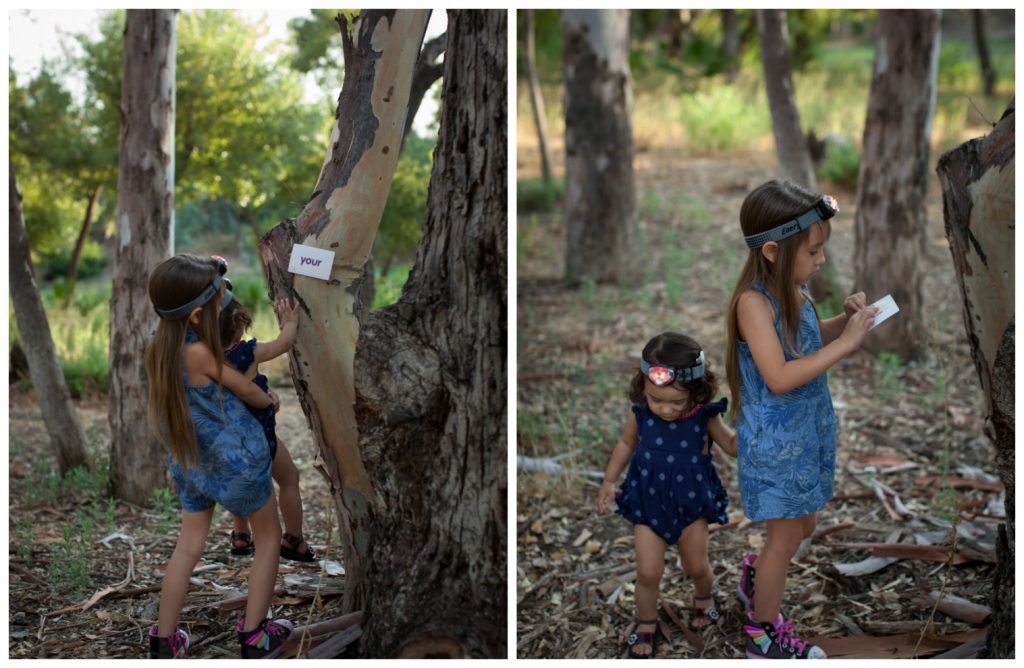 Snow White & the Seven Dwarfs – For this activity we used see through plastic eggs with glow in the dark bracelets to create a gem-like effect at night. Place these throughout your backyard or park and have the kids pretend they're Snow White's dwarfs looking for gems in a mine. Whoever finds the most gems wins!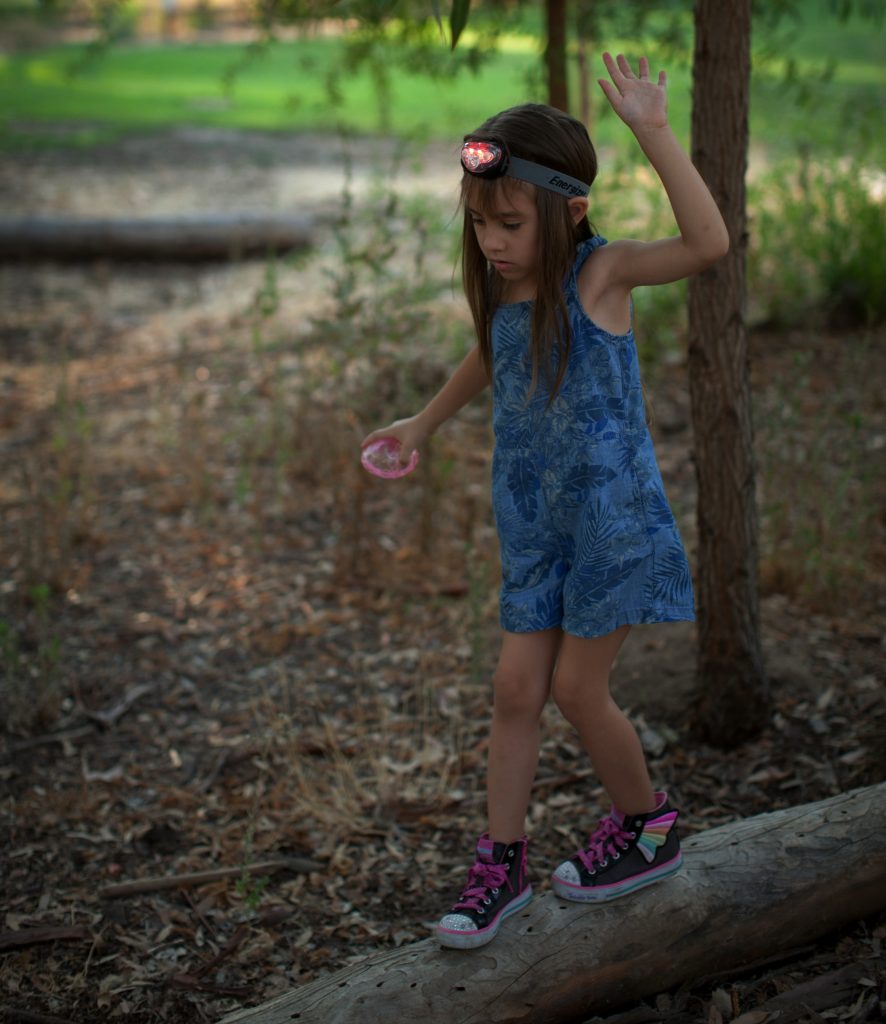 Shadow Puppets – Using a wall outside your house, have the kiddos create shadow puppets and put on a show. This activity lets their imaginations take off!  
Stargazing – On a night when the skies are clear, grab a blanket and have the kids lay down and look for stars. This one is surely a no brainer but there's something extra peaceful about watching stars at night.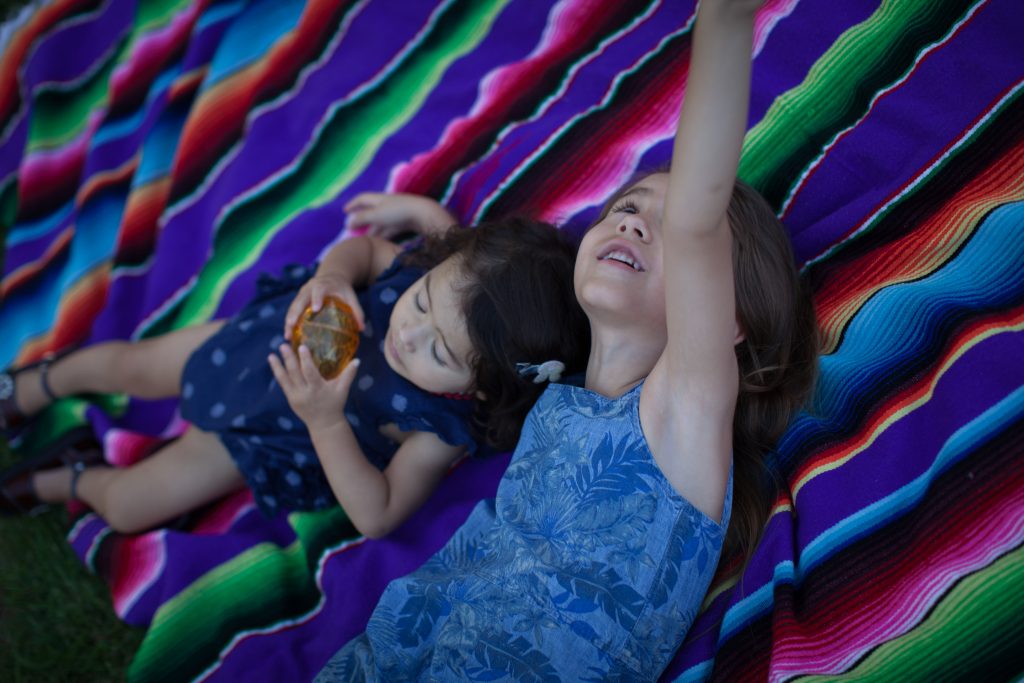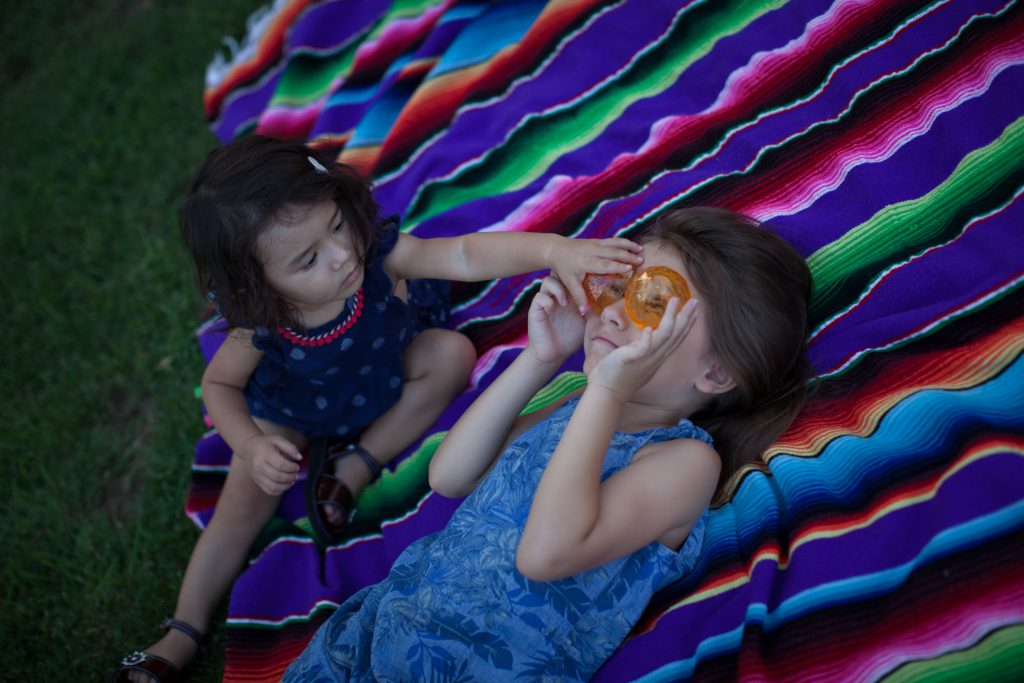 Alphabet Letter Hunt – Similar to the above sight word game but instead using the alphabet. First person to find all 27 letters wins!
Headlight tag – This is pretty much the traditional game of tag but with headlights. It brings this game to a whole other level.
Hope you and your family have a blast trying out these night time activities. We sure are! And stop by to find out all about the Energizer® Vision HD + Focus headlights Did you know they're water resistant and drop tested to stand up to harsh conditions? Perfect for little hands and adult hands too!