With back to school steadily approaching (say it ain't so!) I've been working on creating simpler healthier breakfast recipes to help aid our hectic school mornings. You know, the kind you just throw together and scarf down instantly? And because our oldest is severely allergic to eggs, I have to get real creative more so for breakfast.
So today I'm sharing a recipe that includes a homemade sweet cashew cream. This cream is my take on replacing high-caloric yogurts on parfaits. It has protein and less sugar. So if you're a fan of nut butter then this cream will surely be an instant pleaser.
Ingredients
1 c raw cashews
1 ¼ c almond milk or unfiltered water
3-4 tsp honey
1 tsp Vanilla pure extract
Instructions
Soak cashews overnight in almond milk and store in refrigerator. Or soak overnight on counter if using unfiltered water. Keep refrigerated once made. Lasts up to 4 days.
Add cashews and milk/water into blender or food processor. Blend until smooth consistency appears. May need to add a bit more water if need be to achieve a smoother consistency.
Add honey and vanilla and blend again for a few seconds.
https://themotheroverload.com/sweet-cashew-creme/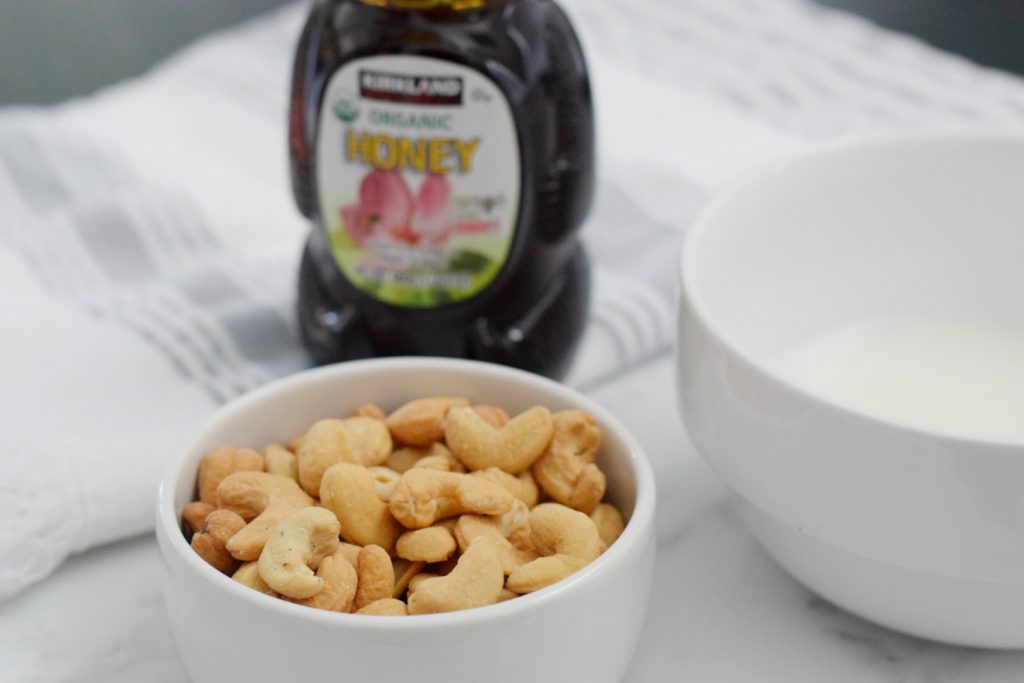 Easy peasy! And if you're not a fan of sweet, you can turn this into a savory creme. Simply replace honey and vanilla with salt and juice of 1/2 a lemon.
Be sure to check back for more back to school healthy recipes.
Abrazos (hugs) — Gladys