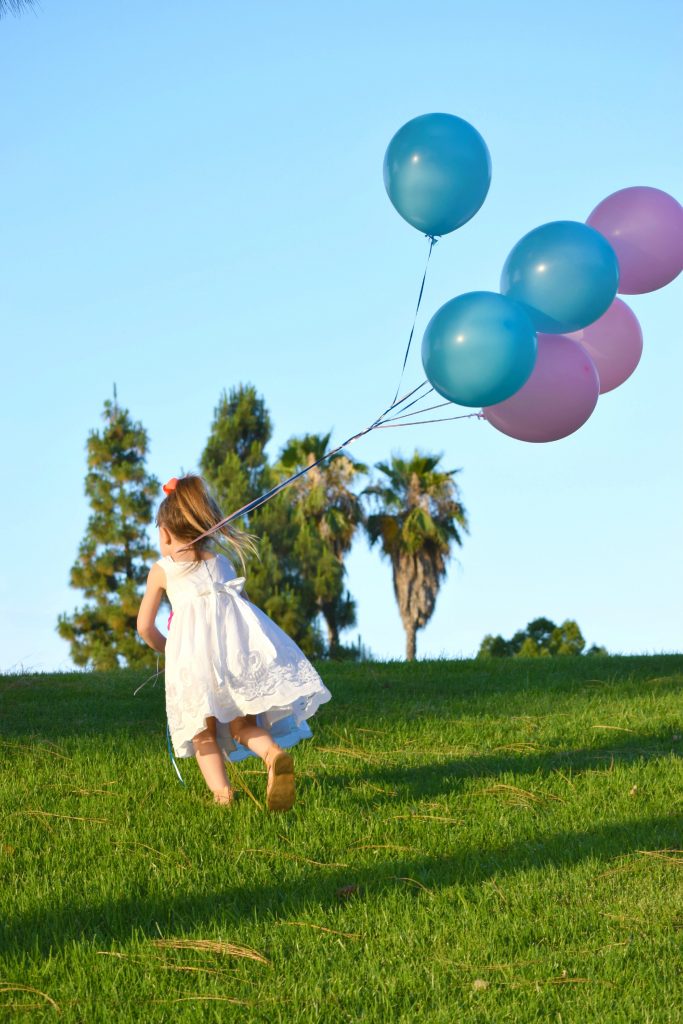 It's true when they say all pregnancies are different. And pregnancy number two definitely has been a completely different experience.
How have my pregnancies differed?
With my first pregnancy, I experienced morning sickness as most pregnant women do but it was very short-lived. I also had gestational diabetes before I even reached 20 weeks. But overall, the pregnancy went well.
This time around, the nausea, food aversions and exhaustion were not as short-lived. But the biggest difference has been chest pain and difficulty breathing which by the way landed me in the ER for a possible blood clot. Super scary to say the least but after what seemed like a billion test later including a not so safe CT scan (eek!), the doctors confirmed it was not anything life threatening but possibly reflux. Reflux, really? Geez, I had never experienced being out of breath nor having chest pressure like that in my life. At the end of the day, we were just so very thankful and relieved it was not a blood clot.
How did our gender reveals differ?
Well, if you know me, I'm definitely a planner. As soon as we found out I was pregnant with baby number one, I was already trying to find out the sex. I know, I know, I was simply too inpatient to hold off. At 16 weeks, I planned a gender reveal gathering for our immediate family at a Victorian home 3D ultrasound facility. Having our family there made the gender reveal that much more exciting.
So after everyone took a seat, the technician turned down the lights and asked me to lay on the prego bed. My husband, Rey, held my hand and after a few minutes of staring at the rather large projector screen the words "It's a girl!" came out of the technician. I asked, "Are you 100% sure?" I mean I always saw myself having a little girl but throughout those 16 weeks, I really thought I was having a boy. And boy was I wrong. Enter Mia Rae.
Now, four years later, and with baby número dos on the way, I can honestly say our gender reveal was not planned by any means but definitely just as joyous.
Being that I'm now 35-years-young, I was labeled "at-risk" and was asked if I wanted to undergone more testing. The testing so happened to include the sex of the baby after the 10th week. Yes – you read that correctly, 10 weeks!! Naturally – I said yes.
A couple of weeks after I took the test, I was shopping at Target with Mia (yes, Target go figure!) when I got a call from by OB's office. The nurse on the line told me to hold for the OB. Can I just say, I was more worried at this point about the baby's health than ever. All I could think of was, "Why is the Dr. calling me? Does she have bad news? Is the baby ok?" Let's just say, stress was at an all-time high and Mia was jumping on and off the target shopping cart as most super active toddlers do.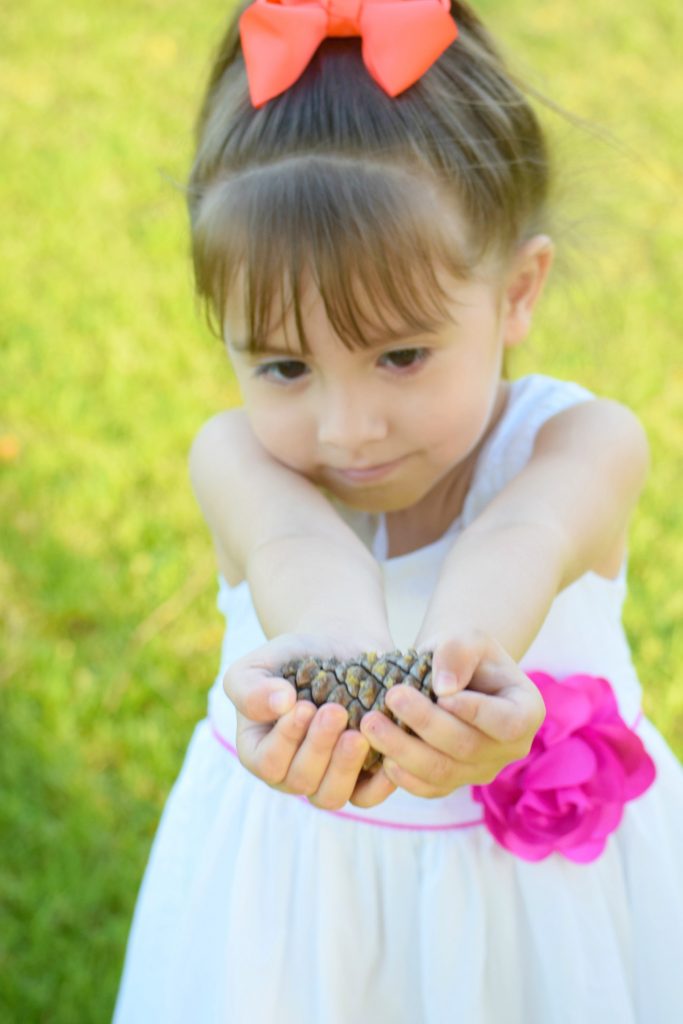 At any rate, a minute passed by and then my doctor jumped on the call and said, "Hi, Gladys? I just wanted to let you know we got the first round of results back and everything looks great from what we can see…" Oh dear God, what a relief I thought. She went on to say "Keep in mind this test does not cover all possible issues…blah blah blah." I pretty much tuned out after she said everything looked great. Then I heard her say, "So do you want to?" As I chased Mia down an aisle, I realized the doctor was asking me a question. I said, "Sorry, what's that?" She then said, "We also know the sex of the baby and I don't recall if you wanted to know or not." I said, "Yes! Absolutely." Not thinking about my hubby not being there with us (eek! how selfish right?).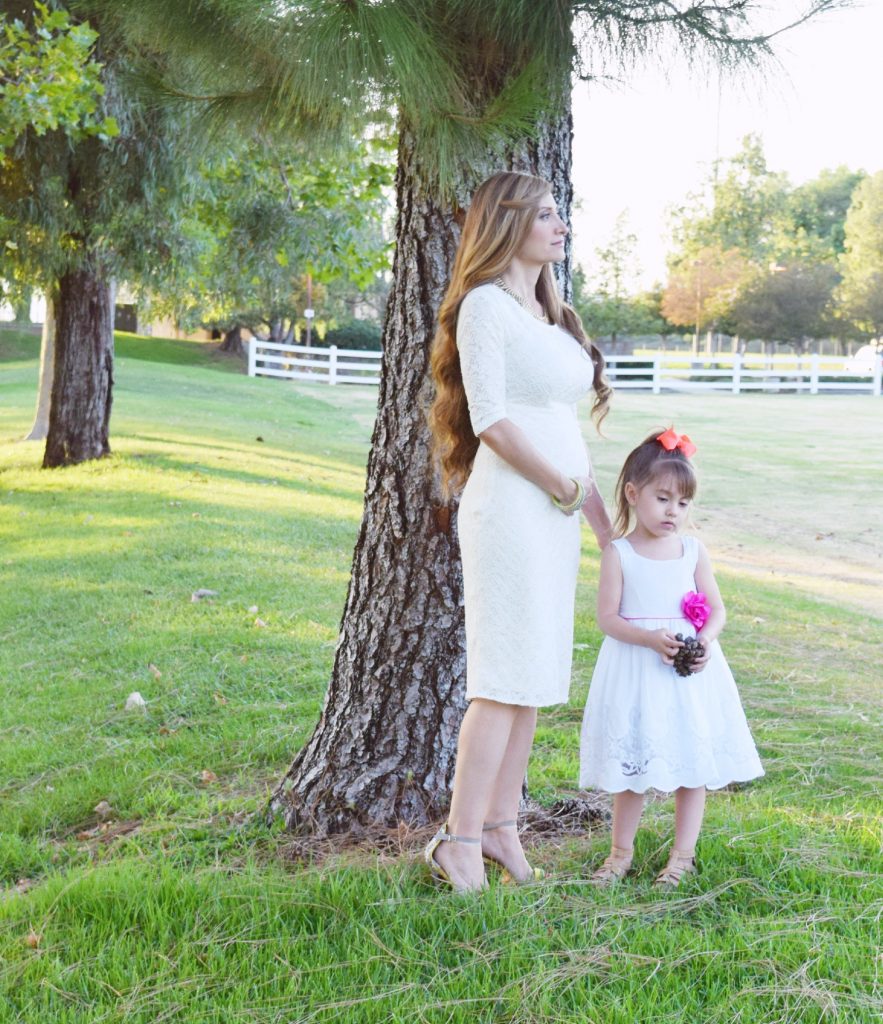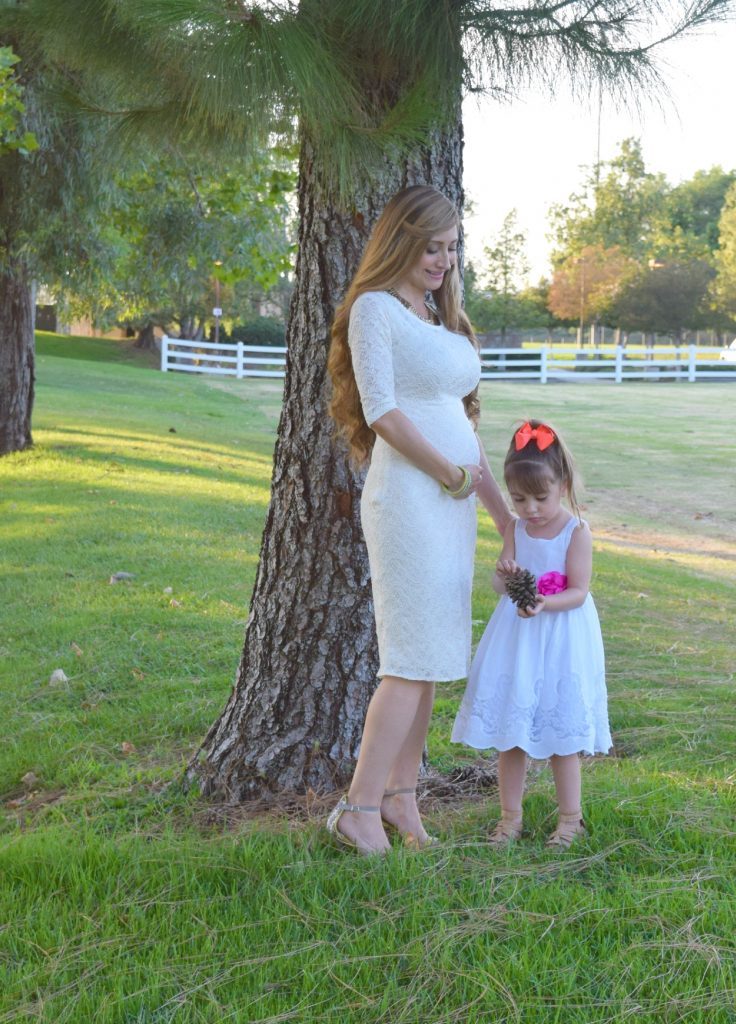 Then the OB said, "Mia's going to have a little sister". I started to cry with emotion. I know, I know, crying at Target, ha! I grabbed Mia and said, Mia you're getting your wish. You're going to have a sister. She was so excited we hugged each other, smiled and I of course was still shedding tears left and right. So I thought, "Oh my gosh – we need to call papi!" But something in me told me not to call him at work. It felt so impersonal.
So we grabbed a cute card and Mia drew pictures on it. I wrote a nice message and towards the end it read "please flip card" and the words "It's a girl!" were written in the back.
After dinner that night, Mia and I pulled out the card. He read it and was in shock. The three of us hugged and laughed. Another little girl!
We are over the moon with the news. If you're still reading this, thank you so very much for reading this personal blog post and for allowing us to share a little bit about ourselves and our growing family.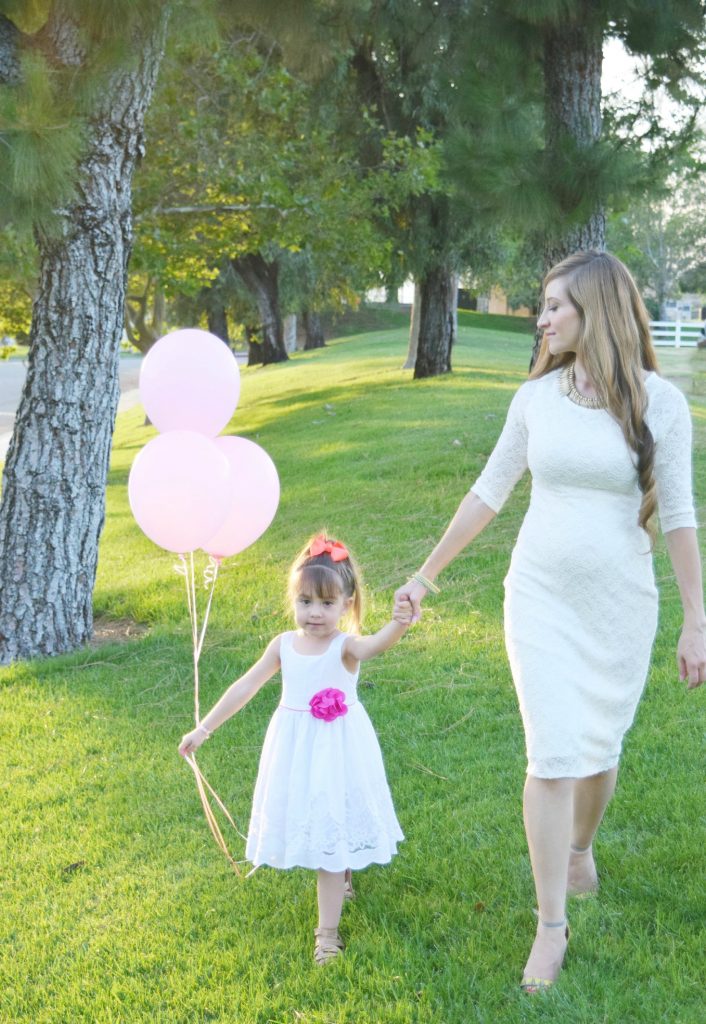 A big thank you to PinkBlush Maternity for this beautiful ivory lace dress and to my amazing hubby for taking pictures of his three princesses. 😉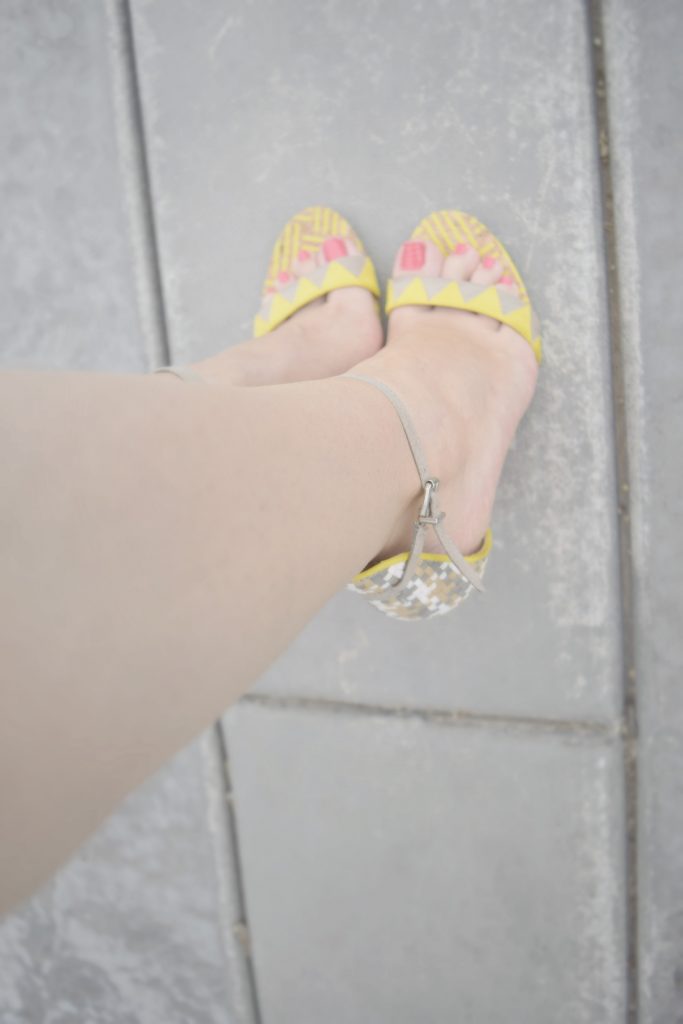 This post is sponsored by PinkBlush but the content and opinions expressed here are my own. #PinkBlush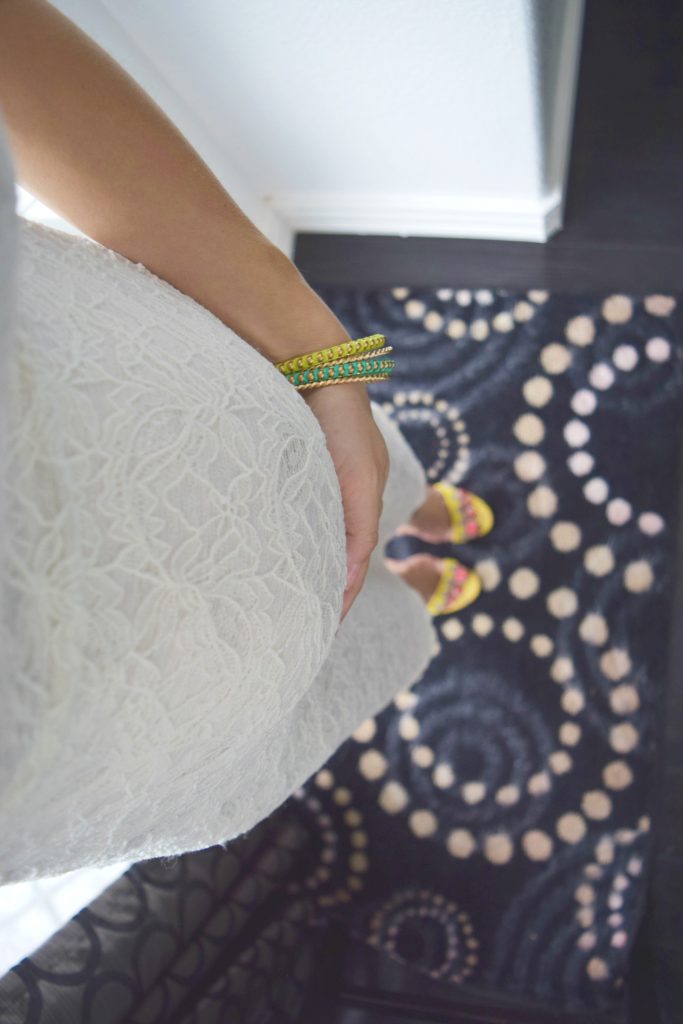 Stay Connected