Tips When Adding A Puppy To The Family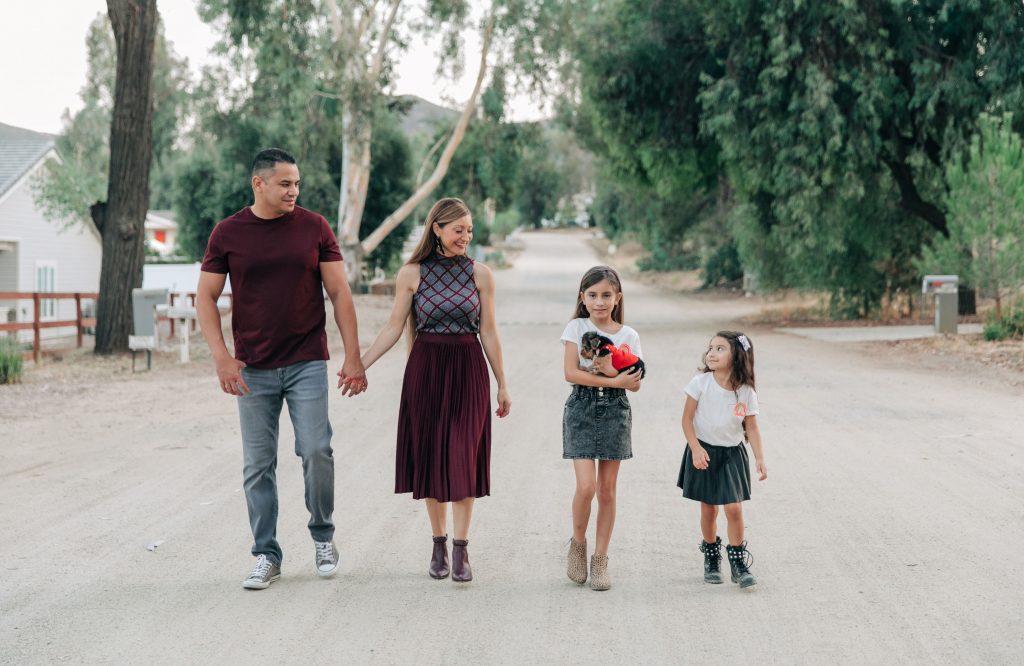 During the start of the pandemic, our oldest daughter Mia (at the time 8 years old), started doing research on "how to convince your parents to get a puppy'. Yet, way before all this research, she had constantly asked us (and Santa) for a dog for years! Her love for animals was beyond and being quarantined at home along with all the distance learning made it nearly impossible to say no to her getting a dog this time around.
Why we decided to get a puppy
Let me start by saying, I've never been one to want to have pets in our home.  Not that I don't like animals in general but I didn't grow up in a home with them. My family thought it was dirty to keep pets inside and so I pretty much grew up thinking this way as well. Plus, our allergies go nuts with dogs and cats.
Fast forward to our oldest sitting us down during 2020 and giving us all the research she put together. Honestly, it was so good it got me to actually consider the idea of having a family dog. So I gave her a checklist to check off and if she completed it, we'd definitely consider getting a dog.
The Checklist
I won't bore you with my super long list I actually gave her but here's the top 7.
Must be hypoallergenic – Again, we suffer from allergies so this one was a must
A small dog – Ha! I was thinking about the clean up part on this one. Plus, I wanted the girls to be able to pick the dog up if need be.
Can't shed – Goes with the allergies but also we have black floors and you can see E.V.E.R.Y.T.H.I.N.G!
Must be nice to kids and other dogs.
Must be affordable  – This one went out the door once she started texting family and asking for donations for her to get a yorkie.
No puppy mills/ owner must be associated with a reputable breeder club
A young dog – We wanted to try our best to get a dog that would live a long time. The last thing we'd want is to see our daughter finally get a dog and it passes away soon. That would just devastate her.
The Research
There were three sites Mia did most of her research on. She used Petfinder.com, google and Facebook dog groups. Also, in case you're wondering, we made sure she only had access to appropriate sites on her computer and she does not have any social media accounts.
The Call
Once we went into the Facebook page "I Love New Yorkie", I noticed that they were a family with a community! Seeing photos of the Yorkie parents and their puppy owners really sealed the deal for us. And it just so happened that they had just had a few puppies all with Disney Princess names. If you've been following us you know we're slightly Disney obsessed! It started to feel like it was meant to be.
So I made the call and asked if any of the puppies were available. The crazy part? They wanted to interview me right then and there to see if we'd be suitable owners. This actually made me feel really good about the breeder. Side note, Mia really wanted to adopt a dog from a shelter. She did most of her research on this. Unfortunately, once we narrowed down the breed (Yorkie) there were not many that were kid friendly and most were also older/senior dogs that did not like children.
Back to the call, at the end of the conversation, the breeder said they'd love for us to adopt one of their Yorkie puppies. I was ecstatic but didn't want to tell our kiddos. So instead, I said a white lie and said they were still interviewing more families. Why? I talked to my husband Rey and we wanted to surprise the girls. I also wanted to use that as a reason to get her to do more research on Yorkie's and what we'd need to prepare for her arrival. The puppy was not 8 weeks yet so we still had a few weeks. And get this, the puppy pick up date was 1 day before Mia's 9th birthday. Again, it was all just all lining up perfectly!

Pick Up Day
We will never forget this day, ever! Tune into our Family Youtube video to see how everything went down and the reaction as our kids found out the family chose our family to be the owners of Jasmine (a.k.a Lilo Boo).
8 Tips when adding a puppy to the family
Make a checklist of everything that is important to you and your family.
Do your research.
Make a list of items needed for your new puppy. We found many suggested items via other same breed owners online and pet owner reviews. Keep in mind that what works for one dog might not for another. Here's a few of our Amazon storefront recommendations for Yorkie's.
Find a local Vet.
Find a good groomer.  We had a horrible experience with a local groomer. Lilo was only 4 months old when we took her in. They didn't ask to see proof of vaccinations and they had us drop her off and exit the building. Good thing we were at a store next door and went back a few minutes later to tell them not to give her any treats (more about this later) as they had her in a mussel with TWO techs holding our 5lb puppy down! Lilo Boo was so traumatized. We left with her uneven cut. We asked around and finally found an amazing mobile groomer. They come to us and it's the exact same price. Plus, we can see her while she gets groomed outside – the best!
Allergy friendly dog food. For us this one is huge. Here's why: Our girls have food allergies. We didn't thing for one minute to check the dog food we gave Lilo Boo as clearly our kids wouldn't be eating it BUT, once the puppy started to eat food with eggs in it (our oldest is super allergic to eggs), and everytime Lilo Boo would lick Mia, she'd break out in these horrific swells! At one point we thought they were mosquito bites but then they just kept getting bigger and bigger! It was gnarly to see. And we then realized it was the dog food and puppy licks!
Find a family member or friend you can trust to leave your fur baby with in case you have an emergency or need someone to watch them if you're away too long.
Be patient. Puppies are like human newborns. Keep in mind that most puppies leave their litter-mates at eight weeks of age. They're leaving their mom and siblings and everything they know. I'd cry, too! Lilo Boo cried at night for a solid week. And in fact, she still wakes up throughout the night wanting some TLC so keep that in mind.
How it's going
We just celebrated Lilo's ½ birthday! If that's any indication of how my perspective on being a dog owner has changed I don't know what else would be. I've now become that extra "dog grandma." Grandma as Mia claims to be Lilo's mom. This cutie is such a big part of our familia now. We ALL love her so much and can't imagine not having her in our home and part of our family!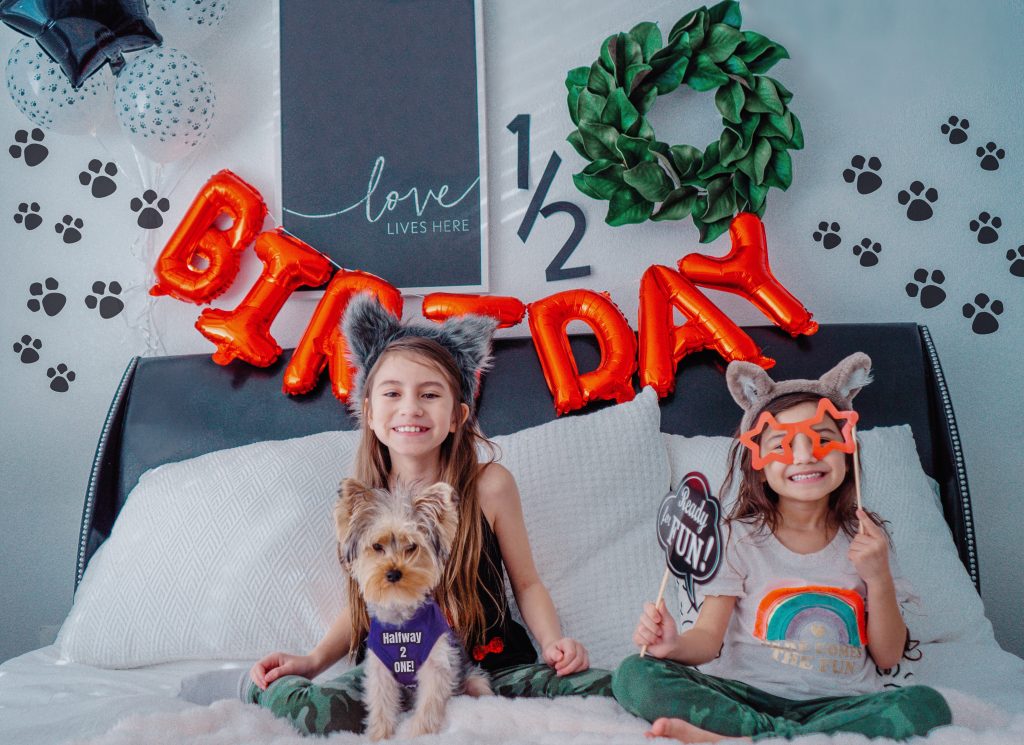 Dog Muffin Recipe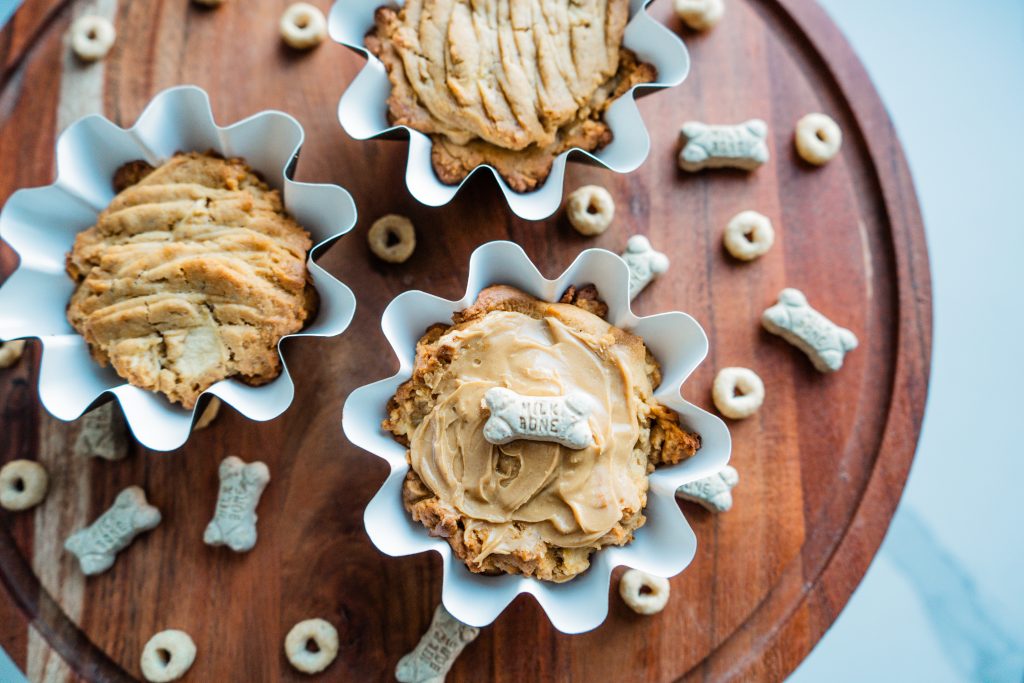 We made these in celebration of our puppy being halfway to one!
Ingredients:
1 ground flaxseed egg (1 tablespoon ground flaxseed + 2 tablespoons water)
½ cup thinly sliced/grated apple
¼ cup peanut butter (if you have a PB allergy replace with sunflower seed butter)
½  cup grated carrot
¼ cup cooking oil
 ½ tablespoon apple cider vinegar
1 cup flour
⅓ c honey
½ teaspoon baking soda
1 tsp vanilla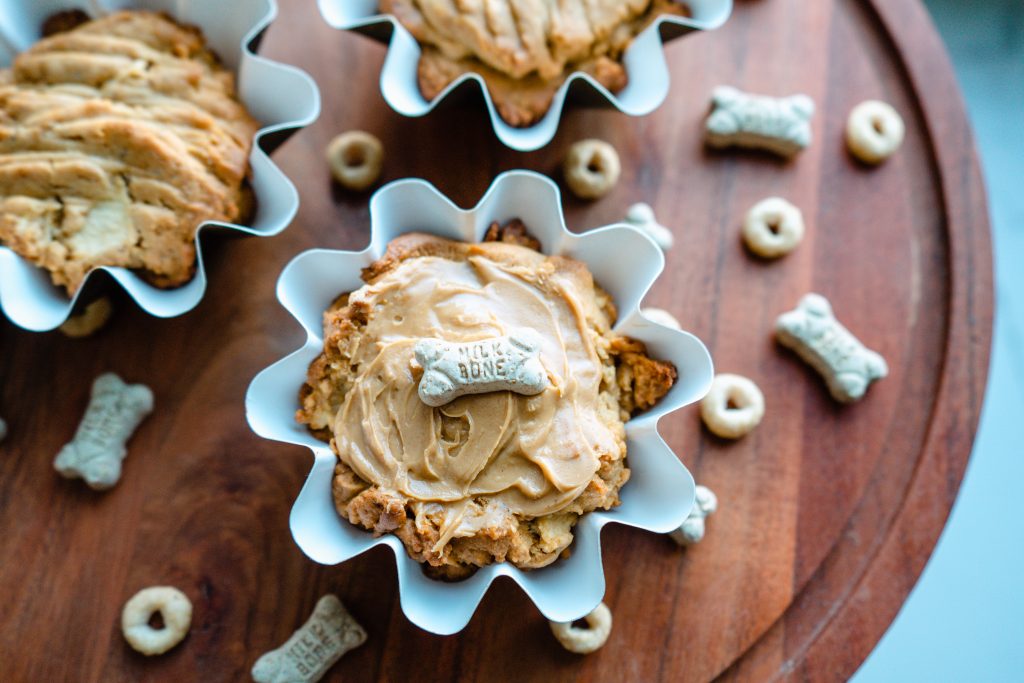 Directions:
Mix flour, oil, apple, carrot, honey and vanilla in a mixer. Add in flax seed egg and mix well. In a separate small bowl, mix baking soda and apple cider vinegar together. Add to the mixer and blend everything together.  Place mixture into muffin molds halfway full and bake for 15 minutes. Top with PB and a mini dog treat.
Our Puppy Announcement
I wanted to find a fun creative way to let our family and friends know. Hence the dog shoes.