This post is sponsored by Crockpot™. All opinions are our own and as always, we only work with brands we love.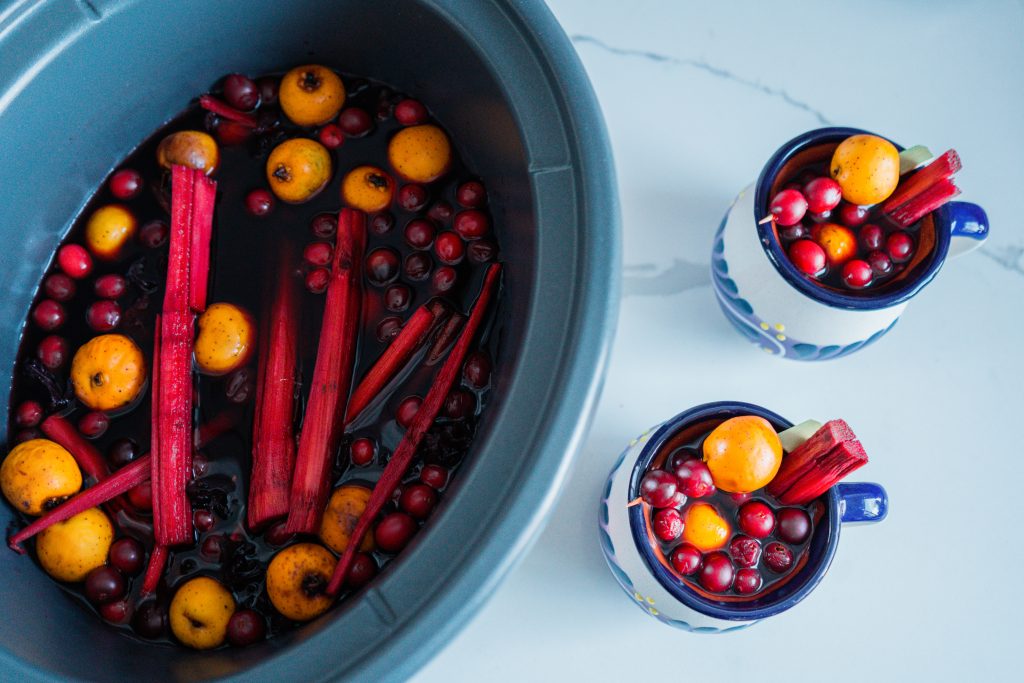 This year was definitely a different one; however, a positive that stemmed from it was adding more family traditions all-year round. Anyone else?
Family Holiday Traditions
Growing up, I vividly remember looking forward to all of our family holiday traditions. Which is why it's so important for me that I keep our cultural traditions alive and that our abuelita's (grandma's) family recipes also get passed down to our kids. So in that traditional holiday spirit, we made a Cranberry Ponche Navideño (Mexican Christmas Punch). If you're not familiar with it, it's a hot punch filled with fruits, cinnamon and hibiscus flowers to name a few. It can be served with or without alcohol during the holiday season especially during the posadas. The posadas is a celebration that has been a Mexican tradition for over 400 years, starting in 1586.
Adding to our traditional recipes
Our quick Ponche recipe below includes the traditional version from our abuelita's (grandma's) recipe book but we also added some fresh cranberries and cooked it in our new Crockpot™ 6qt Easy-to-Clean Slow Cooker! I love that it has a non-stick ceramic coat making it ultra easy to clean by hand compared with traditional stoneware. It has a dishwasher-safe glass lid. Plus, it automatically shifts to a warm setting to keep food at the perfect serving temperature!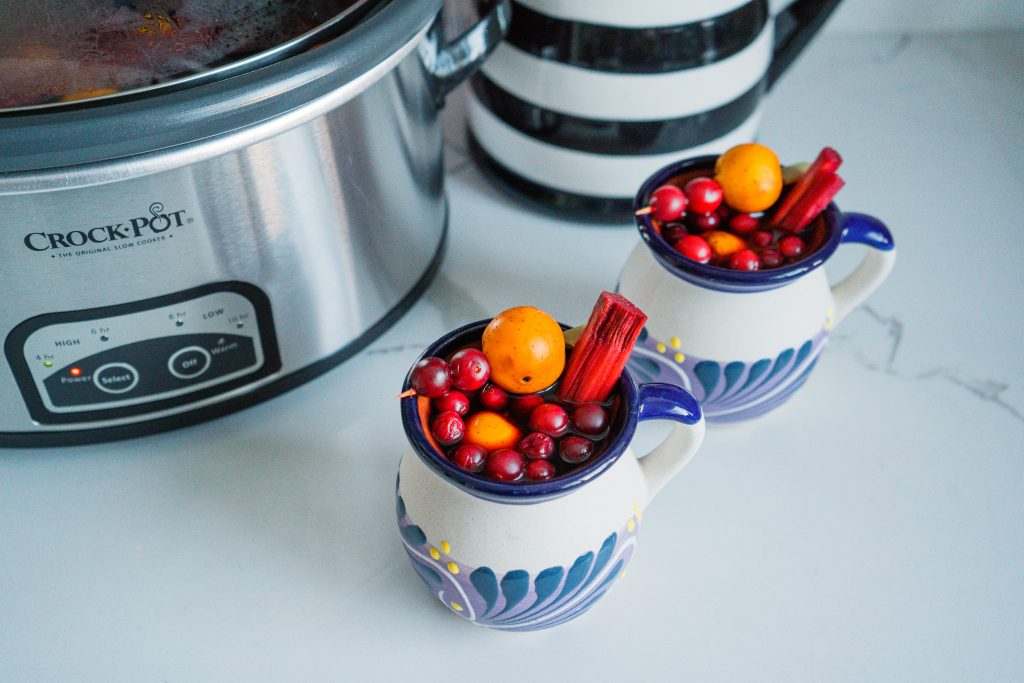 The Ponche Navideño is perfect to drink during cold winter days as it gives off a fragrant scent from the hibiscus flowers and cinnamon – not to mention warms you right up!
Cranberry Ponche Navideño Recipe
Ingredients:
10 c of water
1 c dried hibiscus flowers (flor de Jamaica)
1 lb Tejocotes fruit (can be found in local Mexican grocery stores during the holidays)
10 whole sugar cane sticks
1 Piloncillo cone (dark brown sugar cane)
1 c chopped prunes
½ c raisins
1 c fresh cranberries
4 cinnamon sticks
The traditional version also includes walnuts (my kids are allergic so we did not include) plus you can also add apple/pear/orange slices and guava.
Directions:
Turn on Crockpot and set on high.
Add all ingredients to Crockpot.
Cook for 4 hours
Serve hot and add a shot of rum, brandy or tequila for adults (or serve as is)
And if you're looking for a new traditional game to play with your kids this holiday season, check out our Holiday Lotería printable.