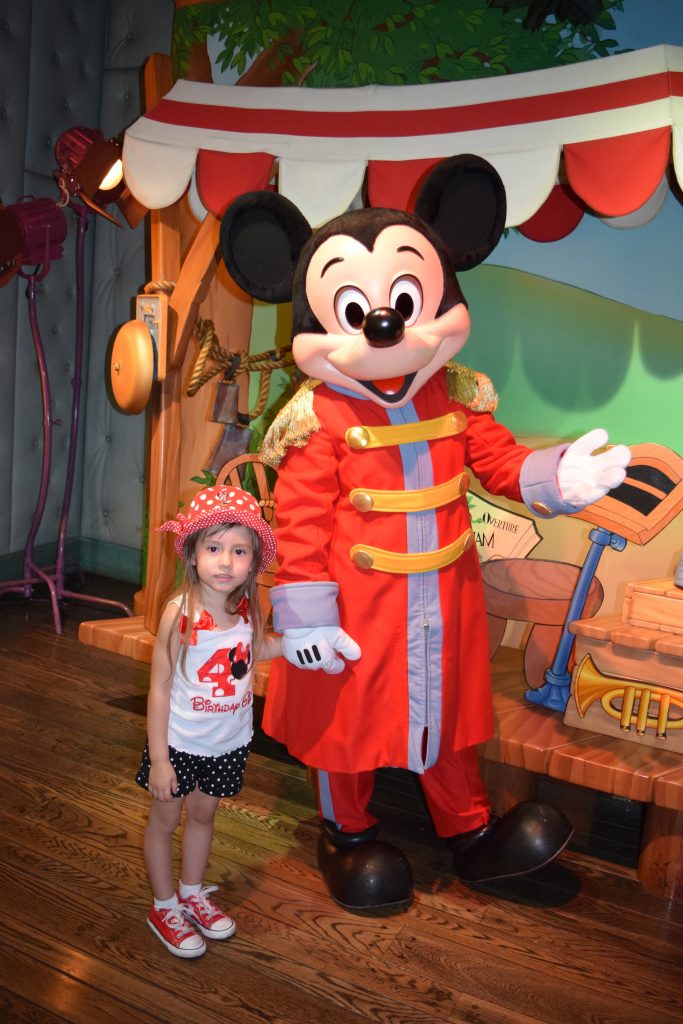 I know I've said this multiple times on my blog and via social media but honestly, kids grow up way too fast. Can we please bring back Evie Ethel Garland from Out Of This World so that she can use her awesome ability to freeze time on Earth? Ok, I might have dated myself with that comment but seriously let's put the brakes on that time clock please.
As if taking Mia to school for the first time ever wasn't hard enough on me already. She is now 4 years old! Eek! What happened to my 6lb 7oz baby?! She's now a super sweet energetic extrovert that loves animals to the extreme (even insects!). She's intelligent beyond words and knows how to wrap papi around her little finger. But I guess most little girls do, right? She speaks Spanish and English fluently and clearly and I hope we can continue to have her interested in speaking both.
At any rate, we celebrated Mia's birthday all week-long. Starting with a little BBQ, to a family vacation at the Disneyland Hotel, Disneyland/Disney CA Adventures and a little lunch celebration at her new school (click here to see our healthy birthday treats we made).
Mia and I are obsessed with all things Disney so it's safe to say, we had the best 1st family vacation ever! Yup, this was our first actual vacation since our honeymoon in Hawaii almost five years ago. 😉 And — here's a glimpse of it.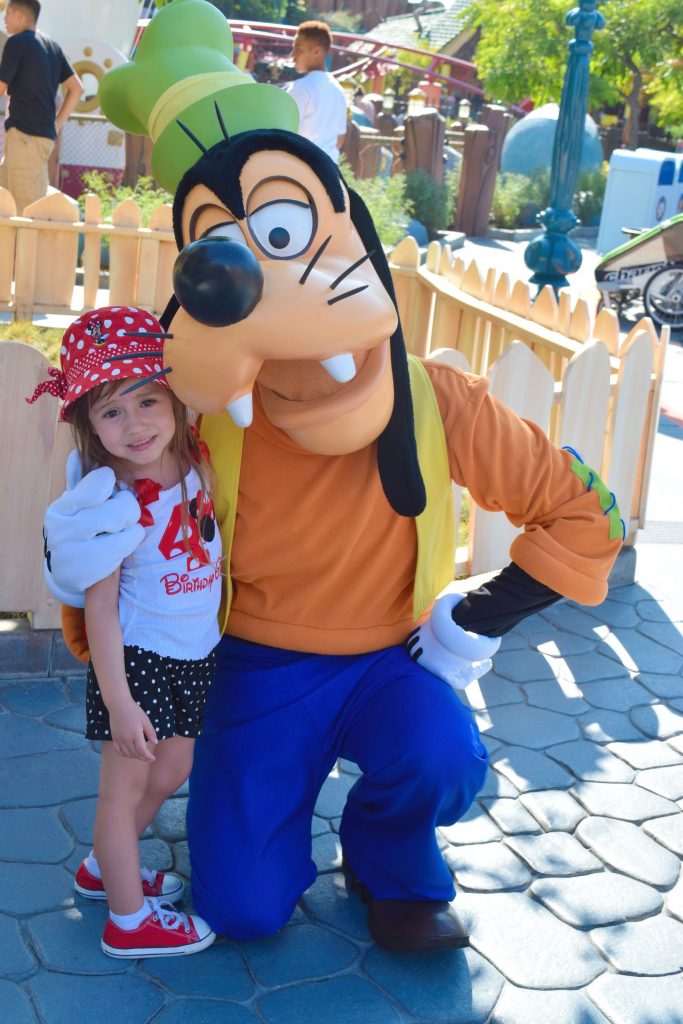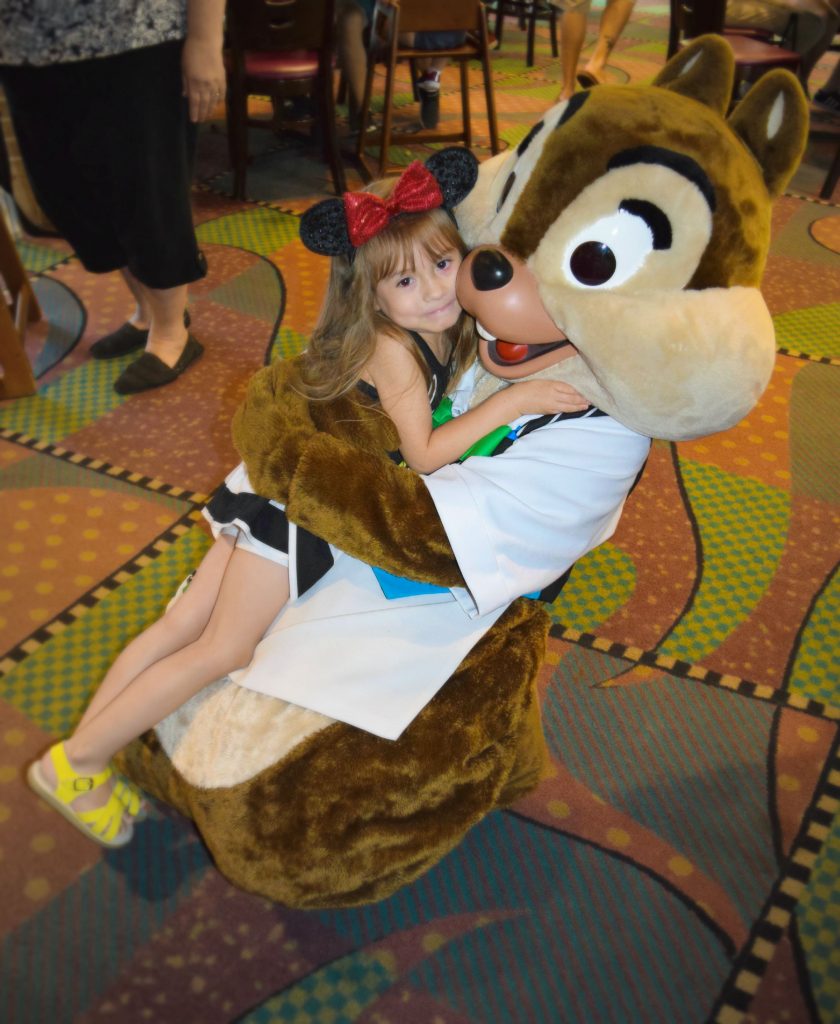 Character Dining is the best! A bit pricey but if you can splurge a little this is the way to go. You get to enjoy a delicious meal and meet many Disney characters 1:1. It definitely frees up more time for us to actually get on the rides as opposed to wait in long lines to take photos with the characters. 😉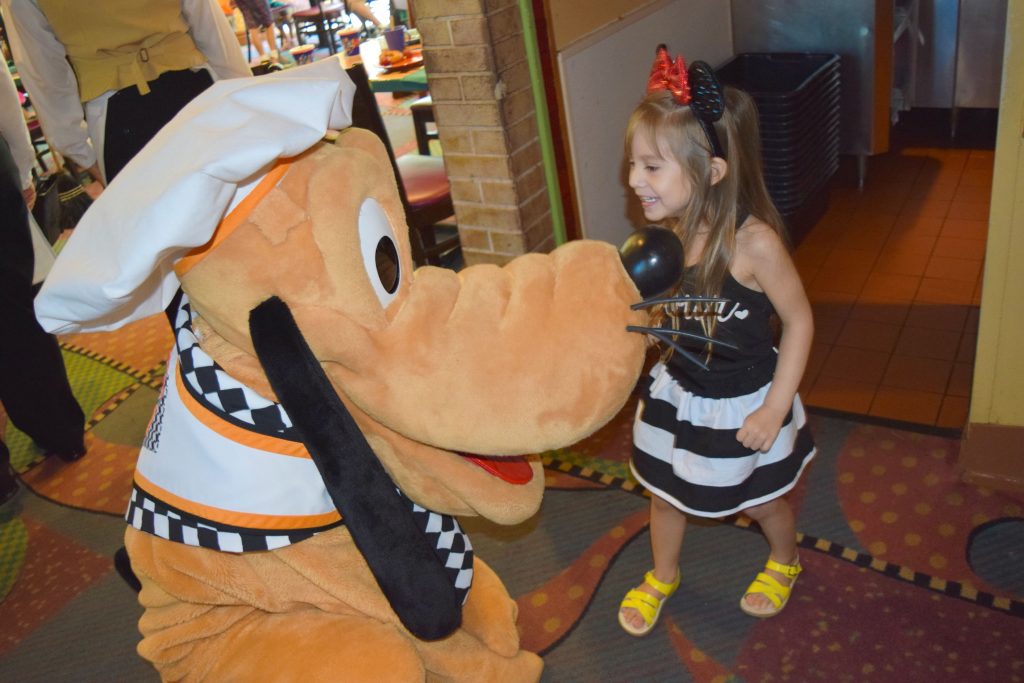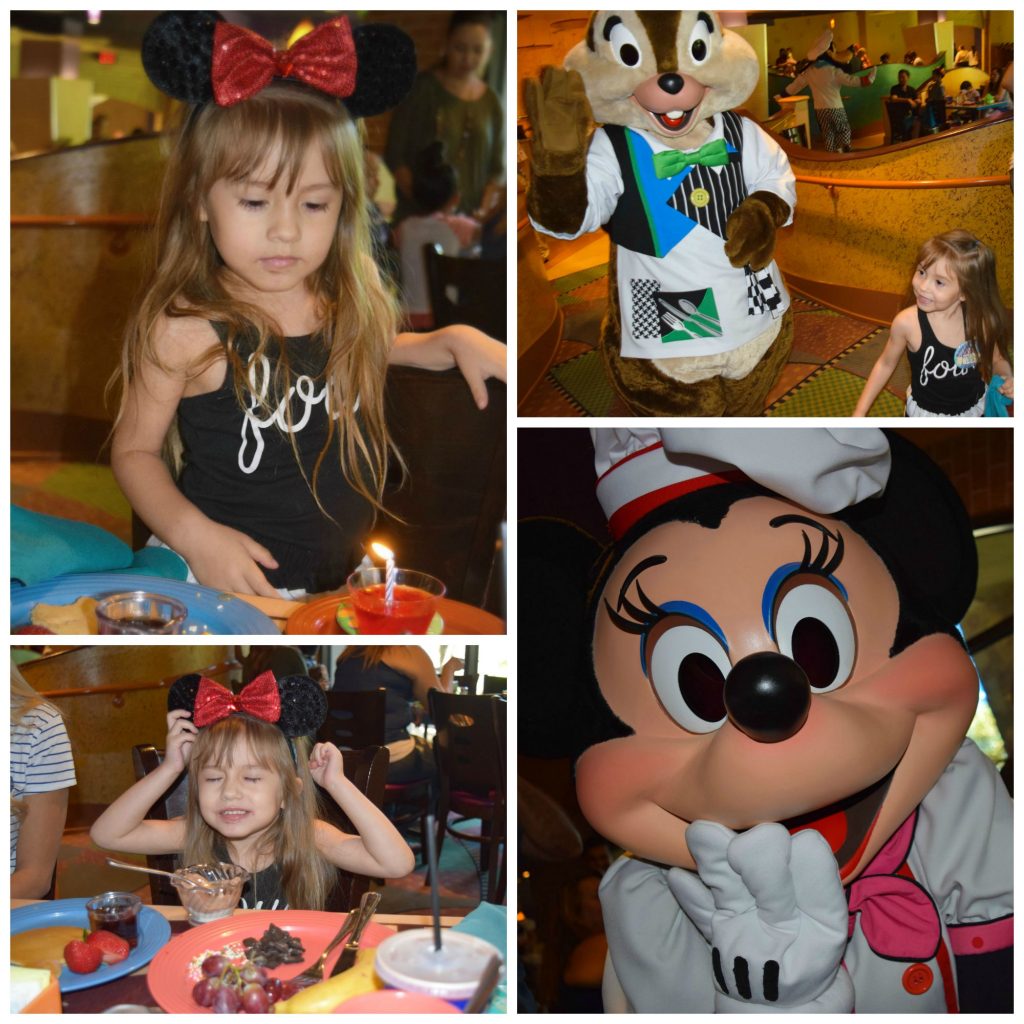 We love Ariel's Grotto (dining with the Disney Princesses at Disney California Adventure), Minnie and Friends Breakfast (located inside Disneyland) and Goofy's kitchen (located inside the Disneyland Hotel).
While dining at Ariel's Grotto, they offered us an allergy-free food menu for Mia. And for dessert, the staff came out with a special egg-free princess birthday cake that came in a cute pink treasure chest. We sang happy birthday to Mia and she devoured the chocolate cake within minutes. High five to Disney being allergy-free food friendly in all their parks and hotels!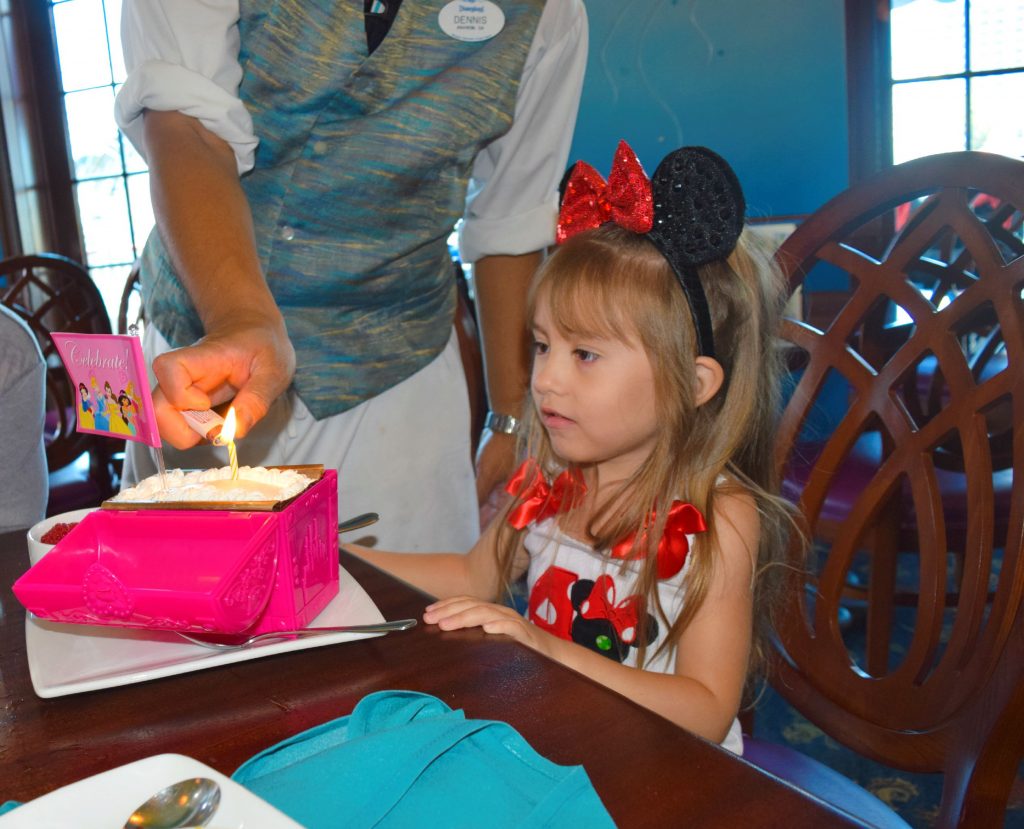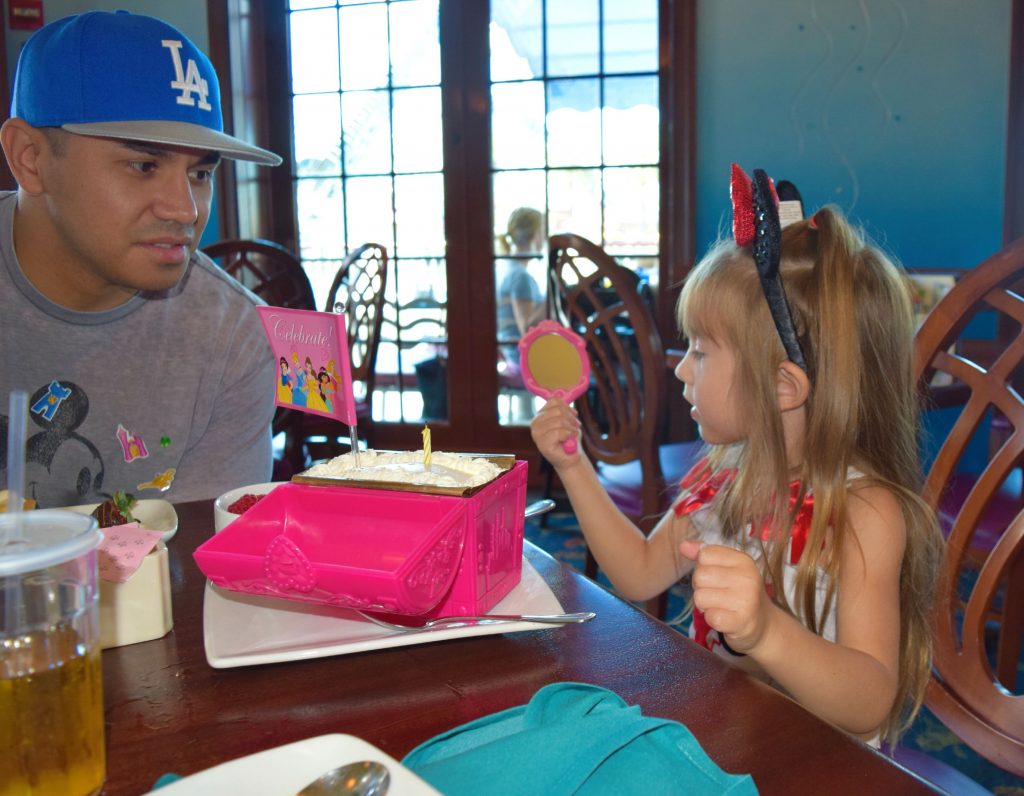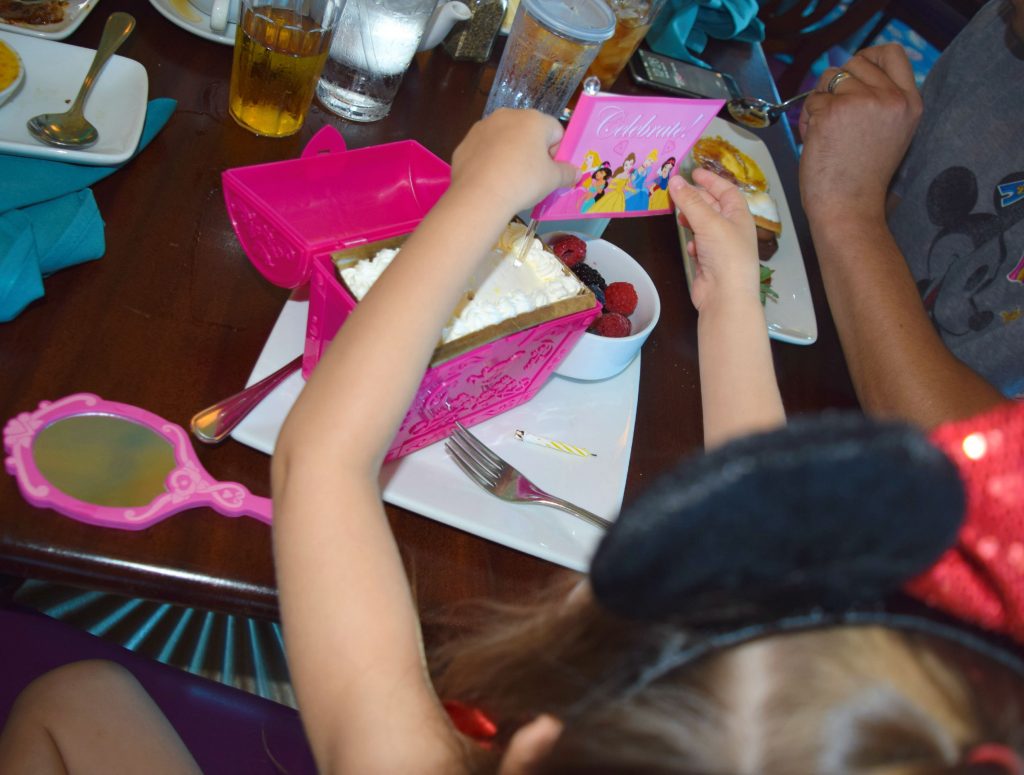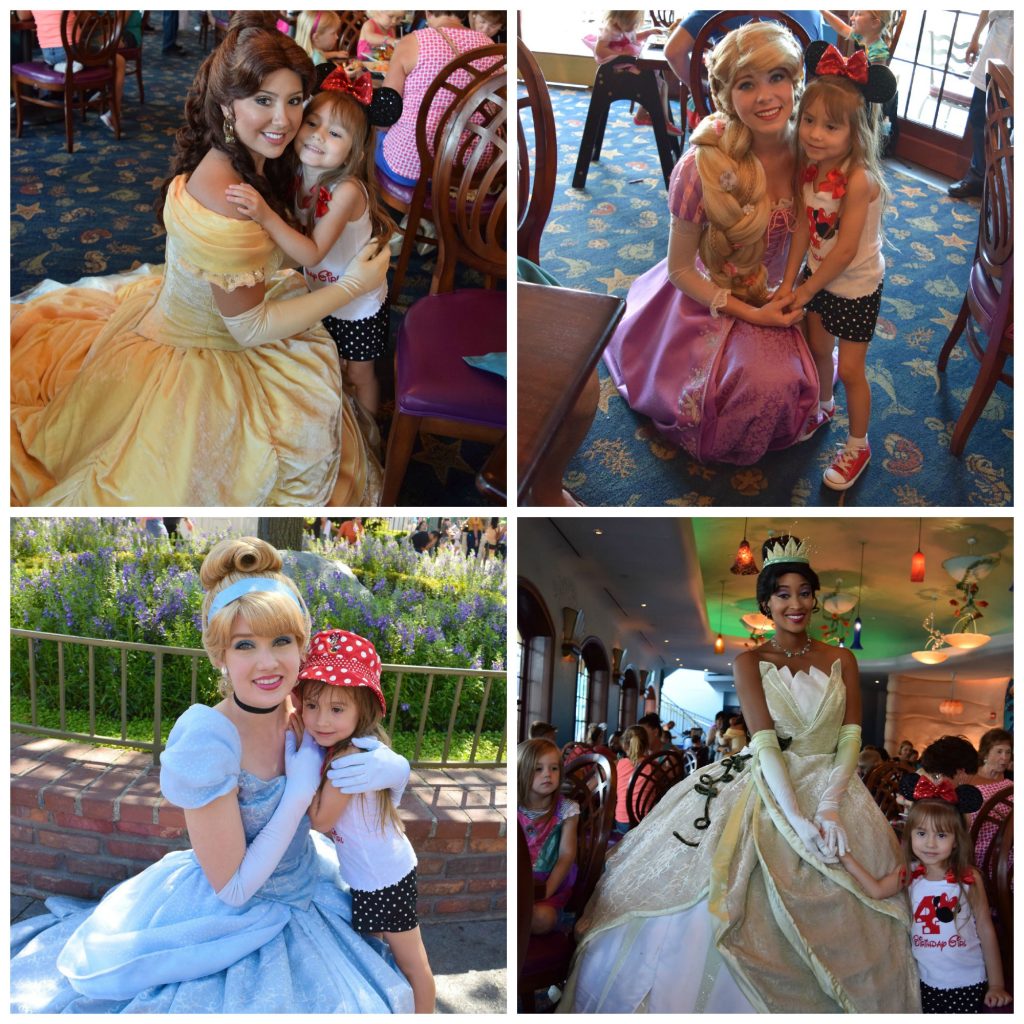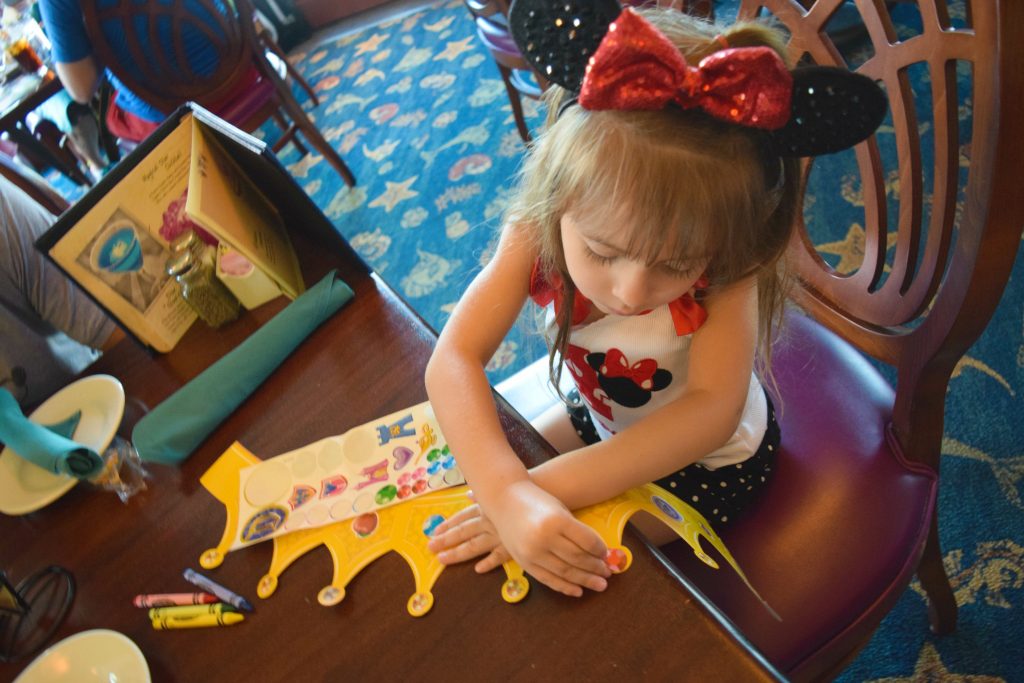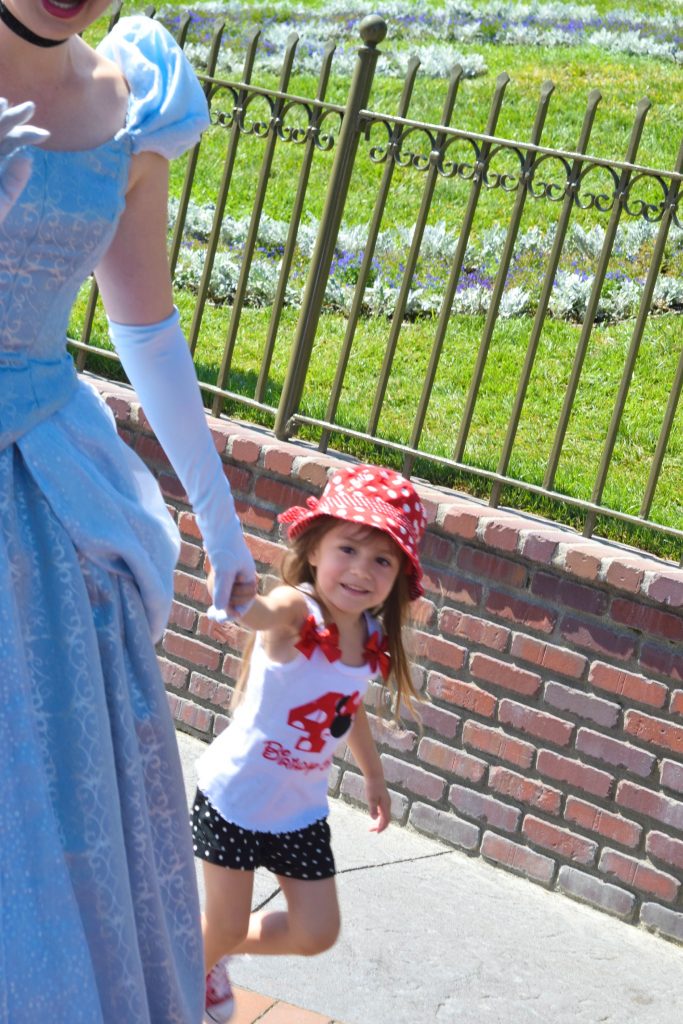 Mia's one lucky little girl. She got to walk with princess Cinderella on her birthday.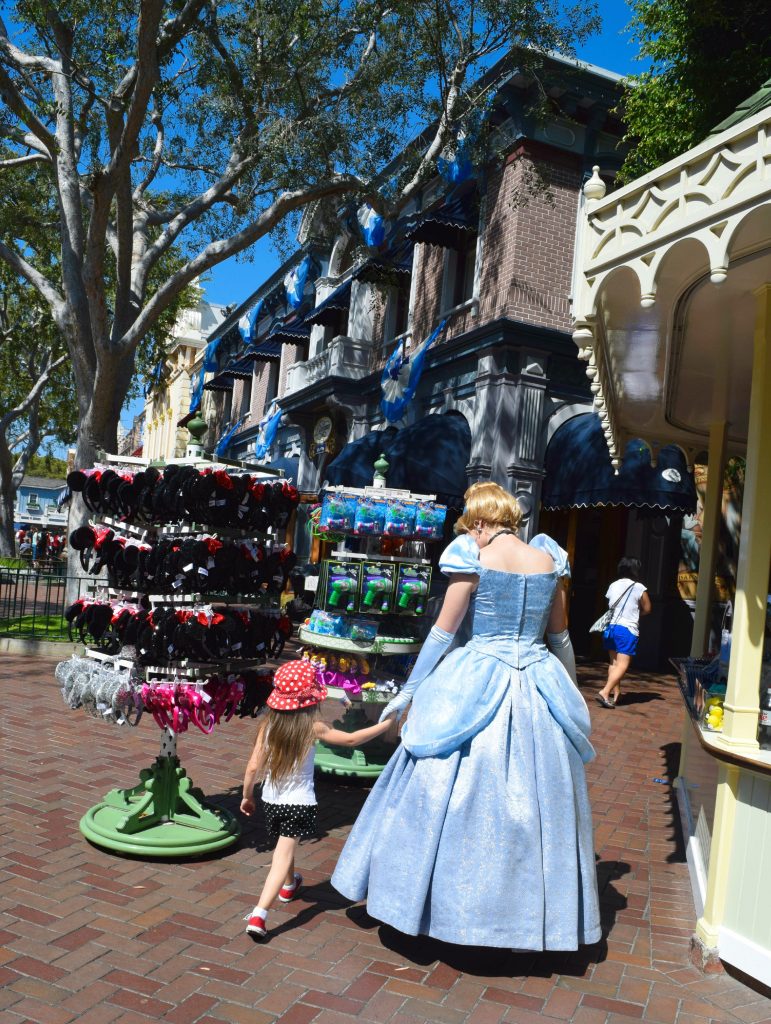 And we definitely enjoyed our stay at the Disneyland Hotel. The pool area had some pretty awesome water slides and their outdoor activities were tons of fun.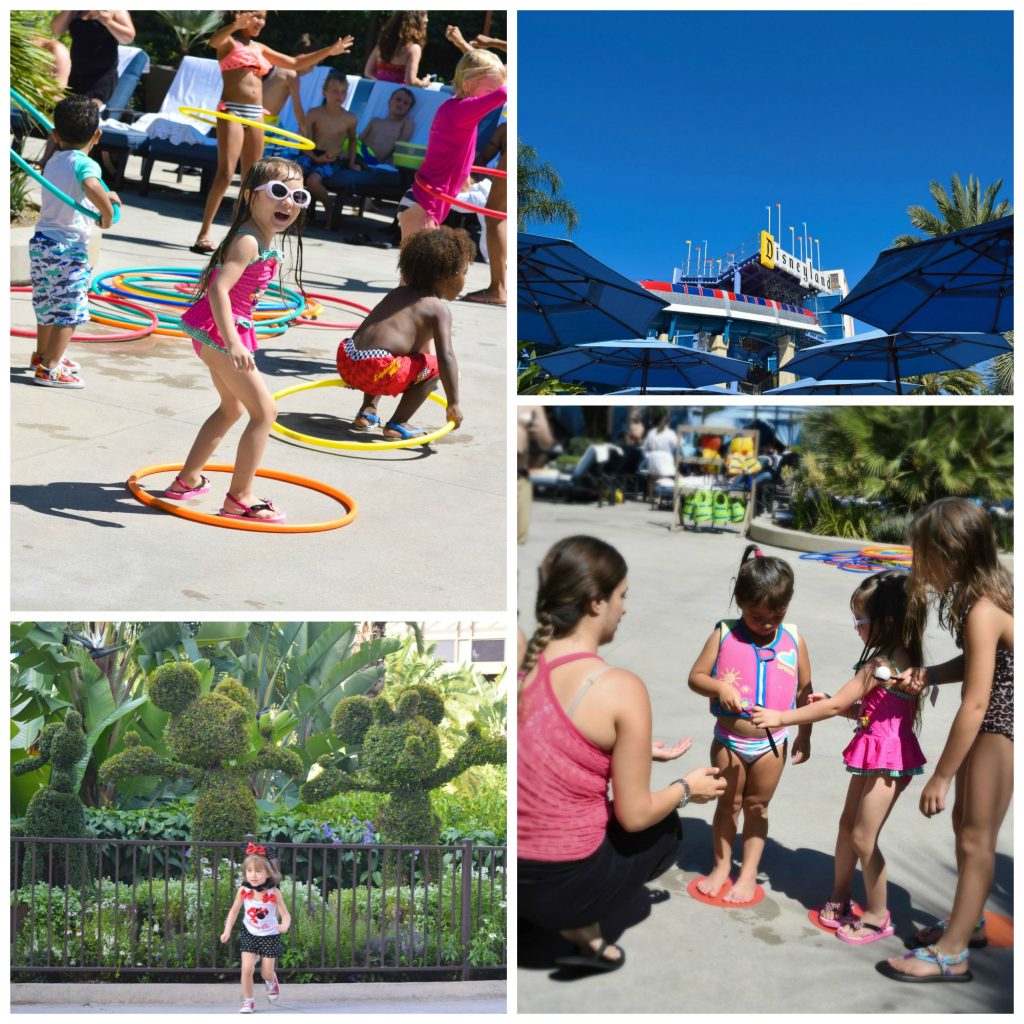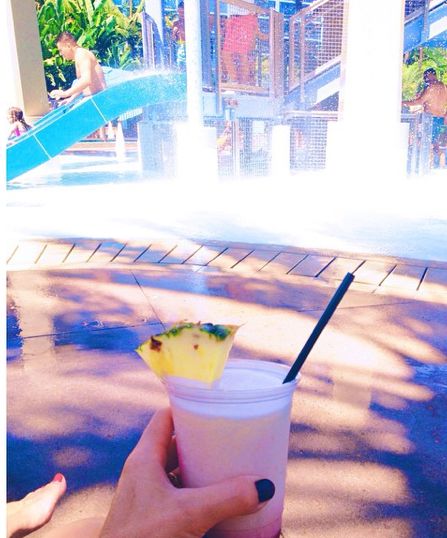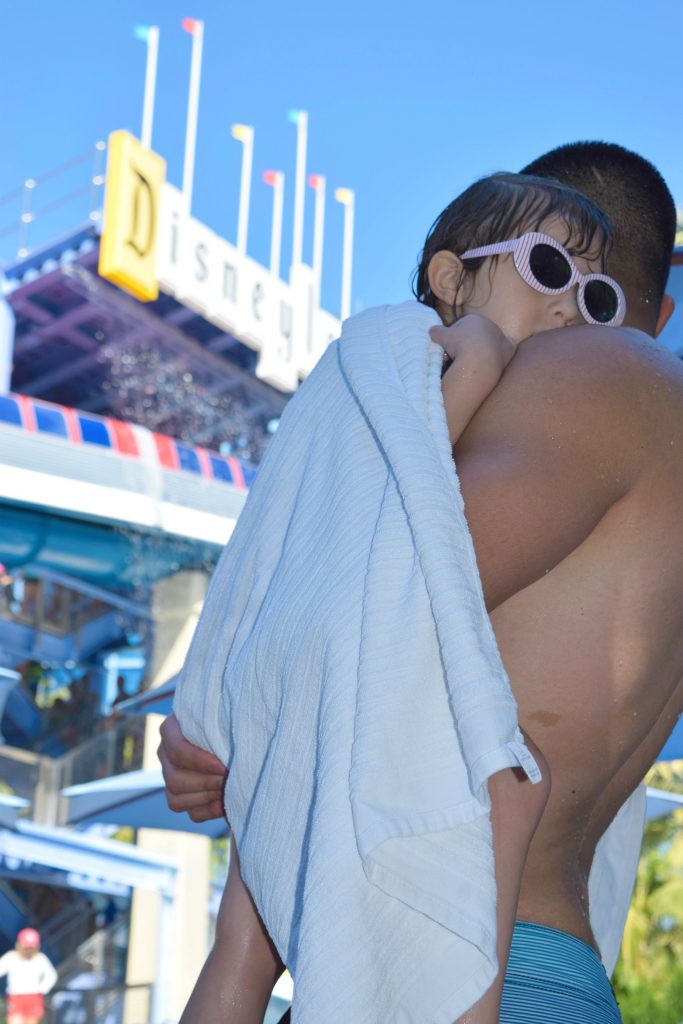 The Disneyland Hotel room did not fall short on any counts. Our corner room had a fantastic view of the pools and the rooms focal point was this carved wooden headboard featuring Sleeping Beauty's Castle. The headboard lit up with the touch of a special Tinker Bell switch on the nightstand lamp and viola your own personal firework show. Loved the "Good Night kiss" song that played as the fireworks lit up. So neat! We left the fireworks on all night for Mia.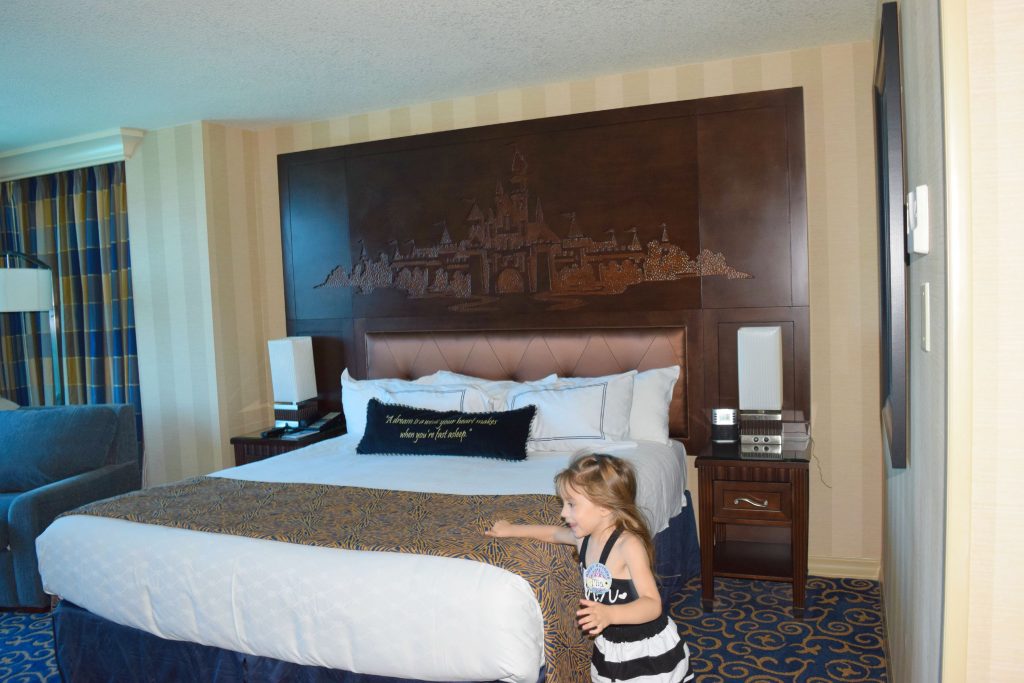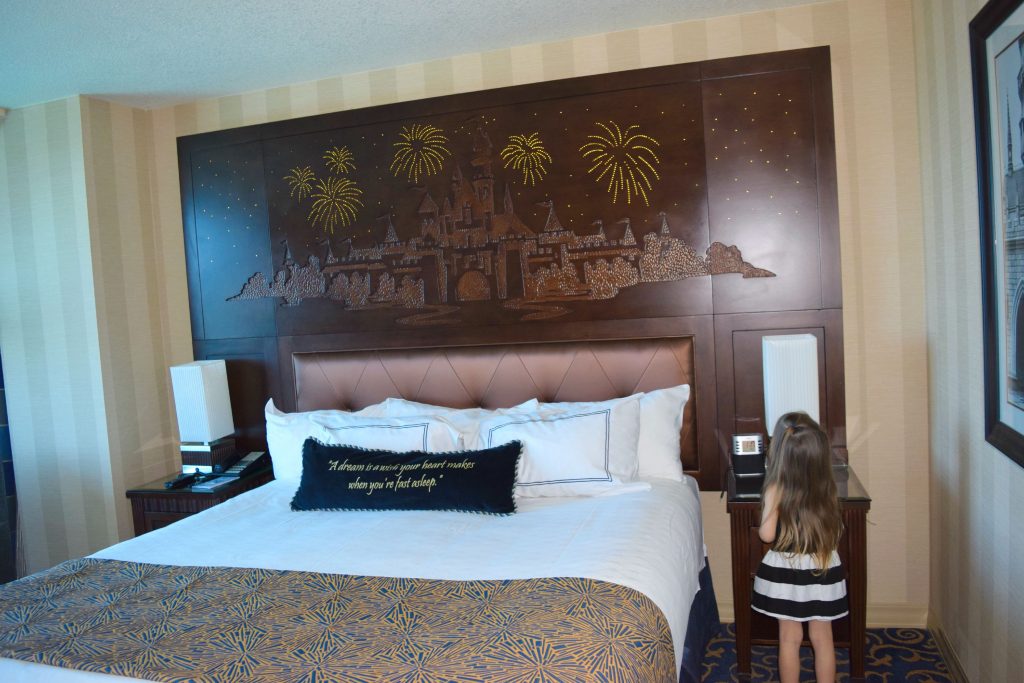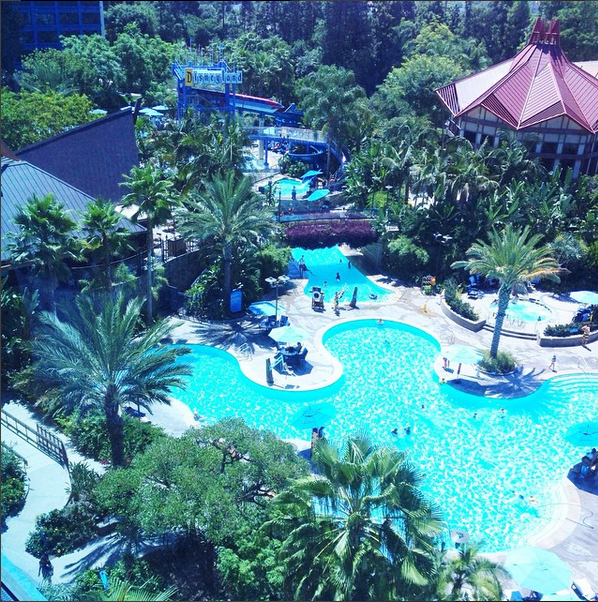 So there you have it. A glimpse into our little family vacation we'll surely never forget.
Be sure to book your Disney Character Dining 60 days in advance! It's definitely worth it. And stop by our previous blog posts Disneyland Tips & Tricks: First Timers With Toddlers and Disneyland: Traditions, Celebrations & Sneak Peeks. We share tons of Disney park insider info for parents in both posts.
Abrazos — Gladys