I love all things related to fall; pumpkins, costumes, holiday meals, decor, crafts, but my absolute favorite thing is anything pumpkin spice! Let's face it, it's now in pretty much everything, right?
Lately, I've been needing a bit more of an energy boosting snack more so during this pregnancy to help me keep up with our very active 4-year-old. Since the weather in Southern California has finally started to cool down, I was craving something pumpkin-ish so I made this pumpkin pie spice trail mix. All it takes is 10 minutes and 6 ingredients. Yes, it has more sugar than I need (Reese's Pieces are my fav!), but sometimes it's just about portion control and balancing meals. Plus, I promise I made up for it during dinner with a lean protein and veggie meal.
Pumpkin Pie Spice Trail Mix
Ingredients
Makes about 3 cups
1 tsp Ground Pumpkin Pie Spice
1 tsp Organic Honey
1/2 cup Pretzels
1/4 cup Reese's Pieces
3/4 cup Raw Unsalted Cashews
1/4 cup Blue Diamond Honey Roasted Cinnamon Almonds (replace with raw almonds to lower carb intake)
Instructions
Preheat oven to 350 degrees
In a large bowl, mix almonds, cashews, pretzels, pumpkin spice and honey.
Place mix onto baking sheet (I lined it with aluminum foil)
Bake for 10 minutes
Let it sit for a few minutes and place into a sealed container.
Done! The best part of it all, you're house will smell delicious!
https://themotheroverload.com/pumpkin-pie-spice-trail-mix/
Life is sweet. Enjoy it. Cheers to fall y'all!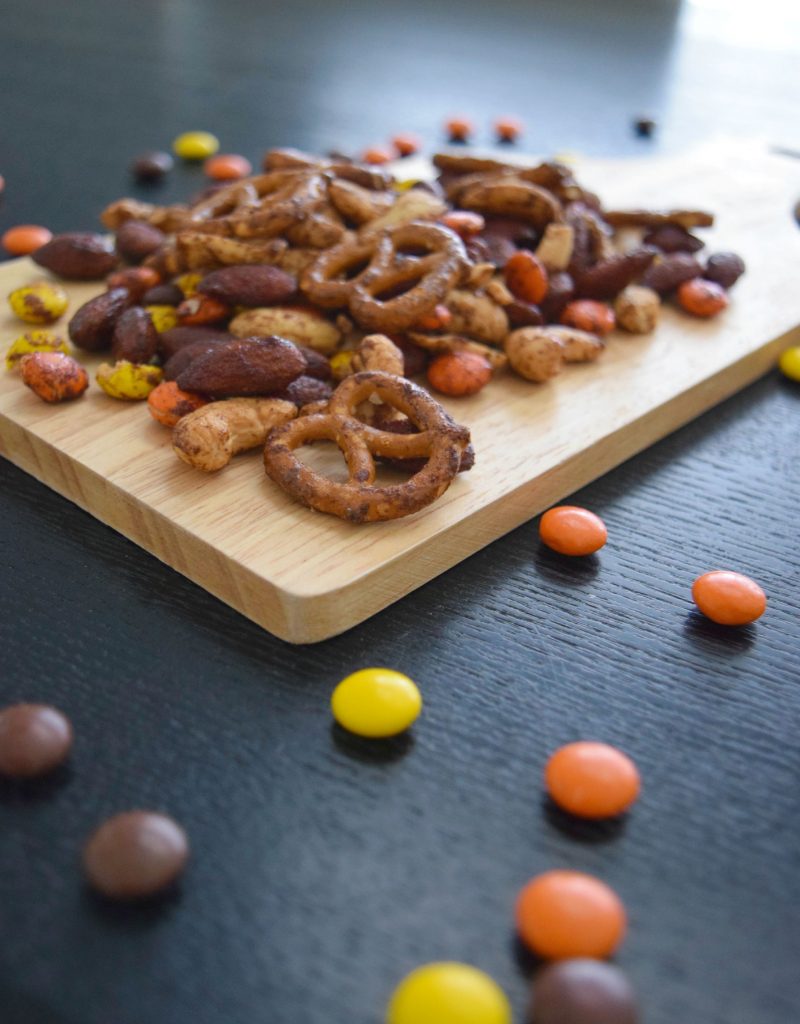 Abrazos — Gladys
Let's Connect! 😉