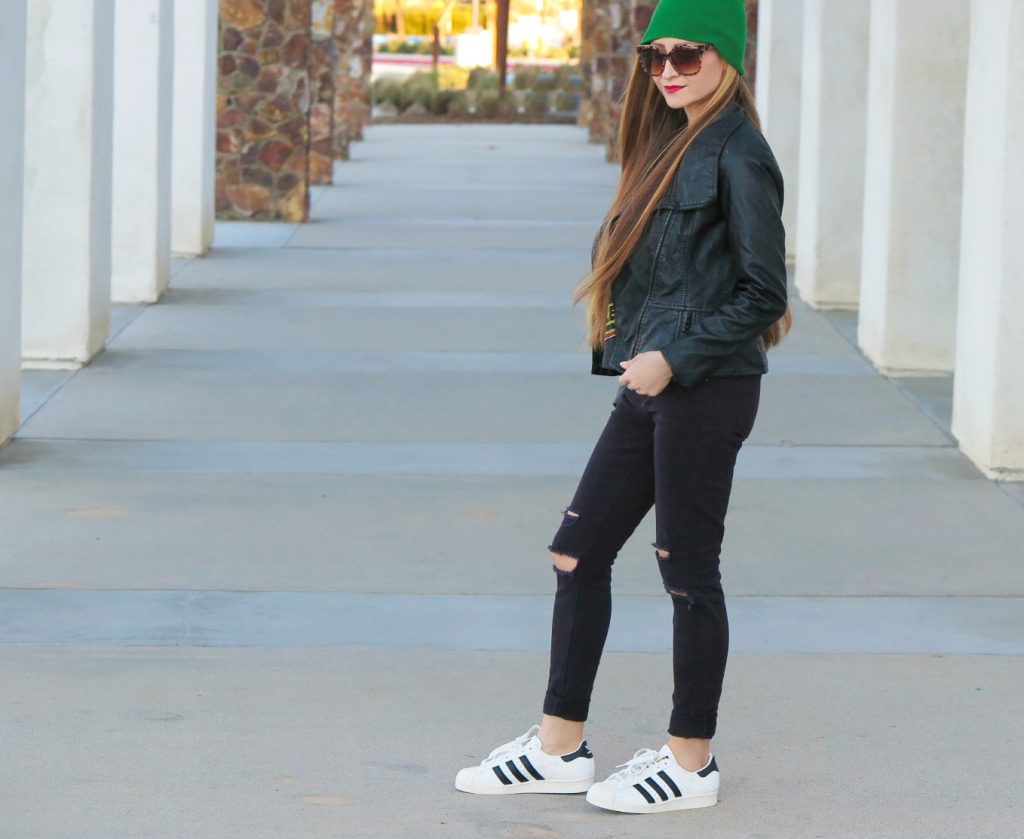 I have a confession to make. Prior to having kids, I wore some type of heel almost every single day. Mainly due to the fact that I'm on the short side. Ahem, 5'2'' to be exact. But now, as a mom of two, it's nearly impossible to chase after these kiddos in heels. And although I still wear heels, most days you'll find me wearing classic sneakers. I know, moms and sneakers clearly a no-brainer but I find that only a handful of sneaker brands have a certain – aesthetic – and versatility about them that allow you to wear multiple types of outfits with them.
Case in point, Adidas. They're not exactly a new trend, yet they remain very popular and a solid choice. And make no mistake, these Superstar classic sneakers are definitely not going away anytime soon.
I absolutely love that they don't scream "let's go to the gym bro" but instead give off a cool vibe that feels almost effortless yet put together. These sneakers are ultra comfortable and versatile and can sometimes even look better than heels.
My gorgeous mamá friend Rocio from MomDutyblog.com styled them with a cute dress and jacket. Love this combo!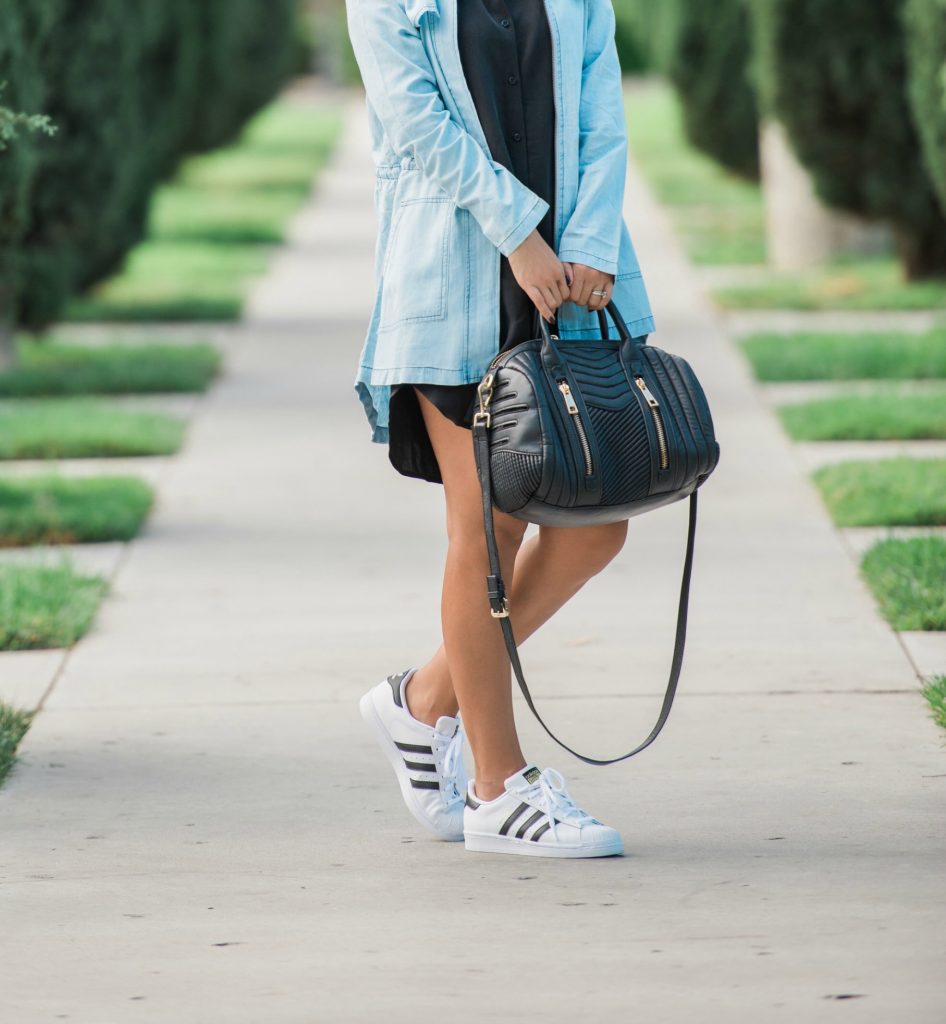 I added some distressed black skinnies, a Star Wars tee (because the Disney lover in me), faux leather motto jacket and bright beanie (a nod to this years' Pantone color).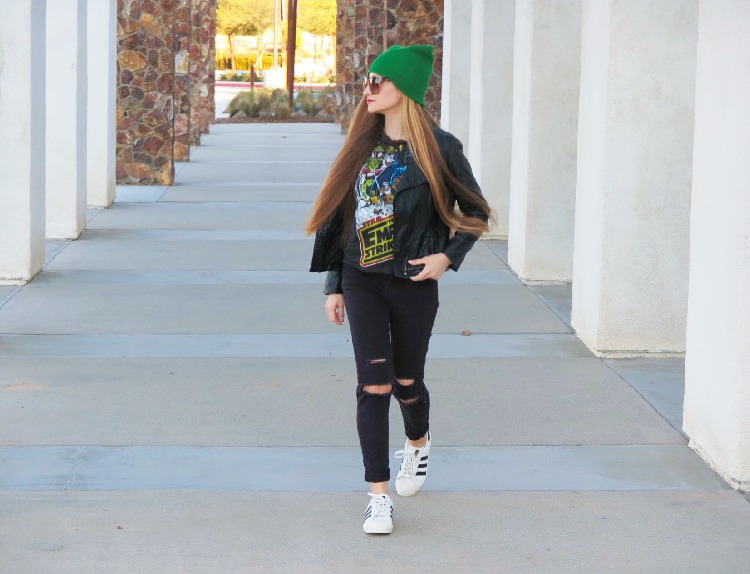 And since you all know I'm all about killer deals, I wanted to share where you can score some Adidas starting at only $59! Footshop has the best selection at great prices for all your shoe needs. Check out their Daily Deals Here.
And be sure to stop by my sweet friend Rocio's blog, Momdutyblog.com to get some additional style tips. Love her entire wardrobe!
**This post is sponsored by Footshop but all opinions expressed within are completely our own.**