How I Get My Kids To Eat Kale
Now that summer is around the corner, I'm getting ready for all our outdoor dining (a.k.a our humble backyard) and our never ending summer bucket list. Anyone else wish summer lasted a little longer?
So to get into the summer spirit, I'm sharing our go-to summer salad and homemade dressing. This Orange Poppy Seed Kale Salad is always a huge hit with our friends and family.  The best part? The salad dressing is super easy to whip up and I bet you already have most of the ingredients needed in your kitchen pantry. Once you realize how easy it is to make vs buy, I'm hoping you'll switch to the dark side. Especially knowing exactly what the ingredients are and being able to modify the sugar intake for your family. We also use dinosaur kale because its bumpy leaves resemble what dinosaur skin looked like and since my girls love dinosaurs, this somehow get them to be interested. But the salad dressing is what really gets my kids to eat the kale.
Salad Ingredients
1 bunch of organic Lacinato Kale (aka Dino kale)- wash, remove stems then chop the leaves into bite-size pieces
Homemade Orange Poppy Seed Dressing – drizzle over served salad
1 c Strawberries & Blueberries – slice thestrawberries
1/2 c chopped orange into bite-size pieces
1 c Cucumber sliced
1 Avocado sliced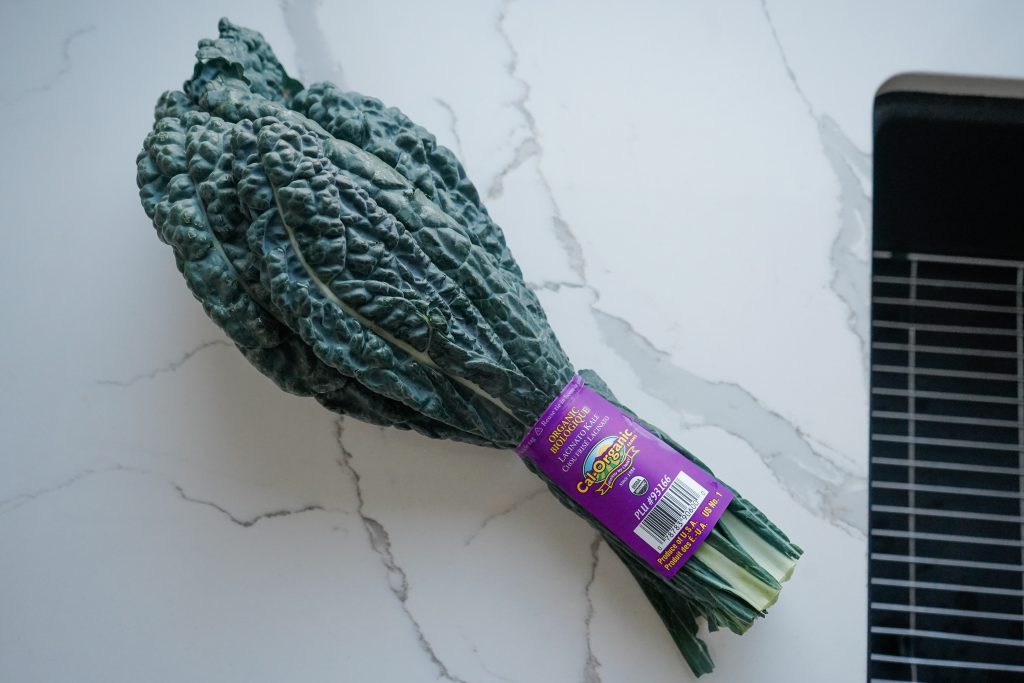 Dressing Ingredients
1/4 c freshly squeezed orange juice
2 tbs honey
2 tbs apple cider vinegar
1/3 c yogurt of choice – my kids love Simple Truth Organic Vanilla Bean Greek Yogurt
1/4 EVO or avocado oil
1/2 tsp salt
1 tbs poppy seeds
Directions: Throw ingredients into blender (except oil and poppy seeds) and blend for 20 seconds. With blender still on, stream in oil and pulse in poppy seeds.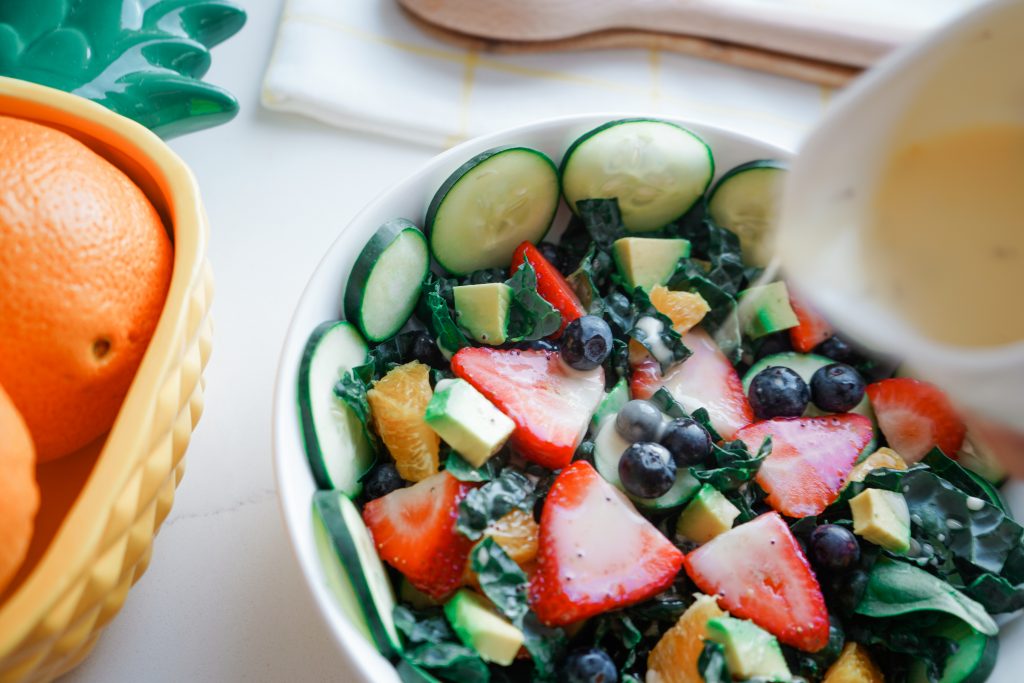 Abrazos (Hugs),
Gladys