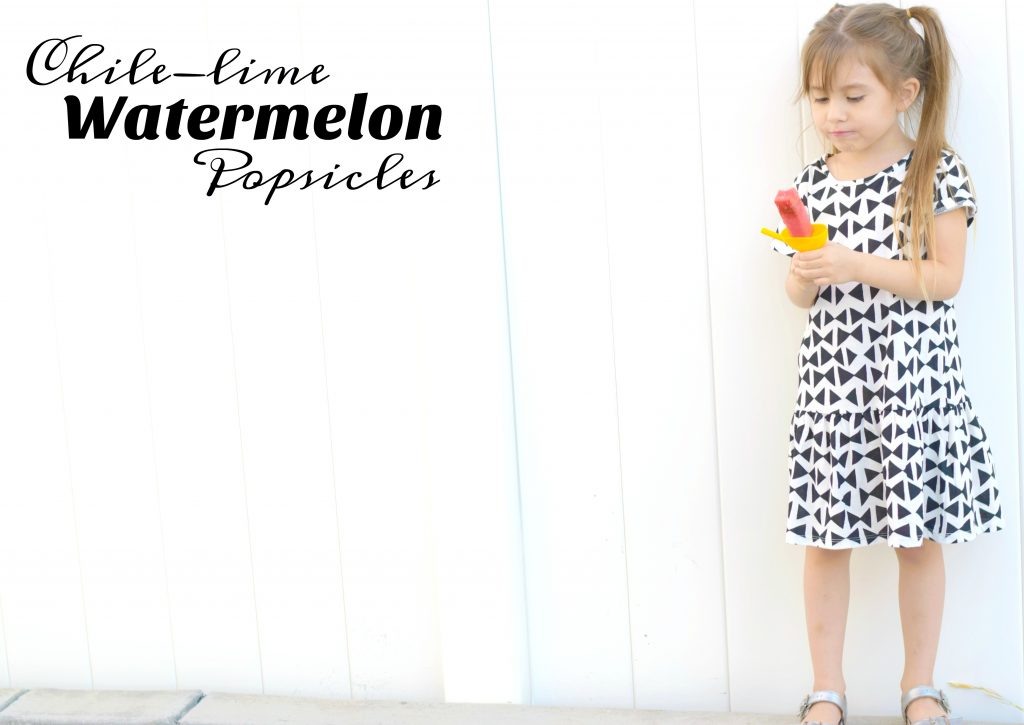 What fruit comes to mind when you think about summer? Ok – aside from pineapple and perhaps coconut. Watermelon for sure, right? It's so refreshingly good during hot summer days.
These watermelon popsicles are by far the easiest thing I've ever made in our kitchen. Not to mention, they're on the healthy side. Your kiddos will surely love them too as the seasoning is not too spicy but rather adds just a hint of chile and combines sweet, sour, and salty taste elements all in one treat. 

Mia, our 4-year-old, doesn't eat spicy foods but loves Tajin. As you'll notice, she likes to eat the chile seasoning part first.
Only two ingredients are needed to make these tasty popsicles; a seedless watermelon and Tajin. Tajin is a seasoning that contains chile peppers, sea salt, and lime. I definitely can't get enough of this stuff. We add it to fruit salads and even sprinkle it onto grilled corn-on-the-cobb. It takes me back to my childhood years when we would visit our family in Mexico during summer break and we'd eat or rather slurped down spicy Lucas candy and mangoneadas (traditional Mexican treat that combines mango sorbet with chamoy, lime, chile, and salt).
Chile-lime Watermelon Popsicles
Ingredients
Seedless Watermelon
Tajin
Instructions
Slice watermelon into rectangles.
Place popsicle sticks into each rectangle.
Sprinkle Tajin seasoning at the ends of each popsicle.
Refrigerate for a minimum of 4 hours.
https://themotheroverload.com/chile-lime-watermelon-popsicles/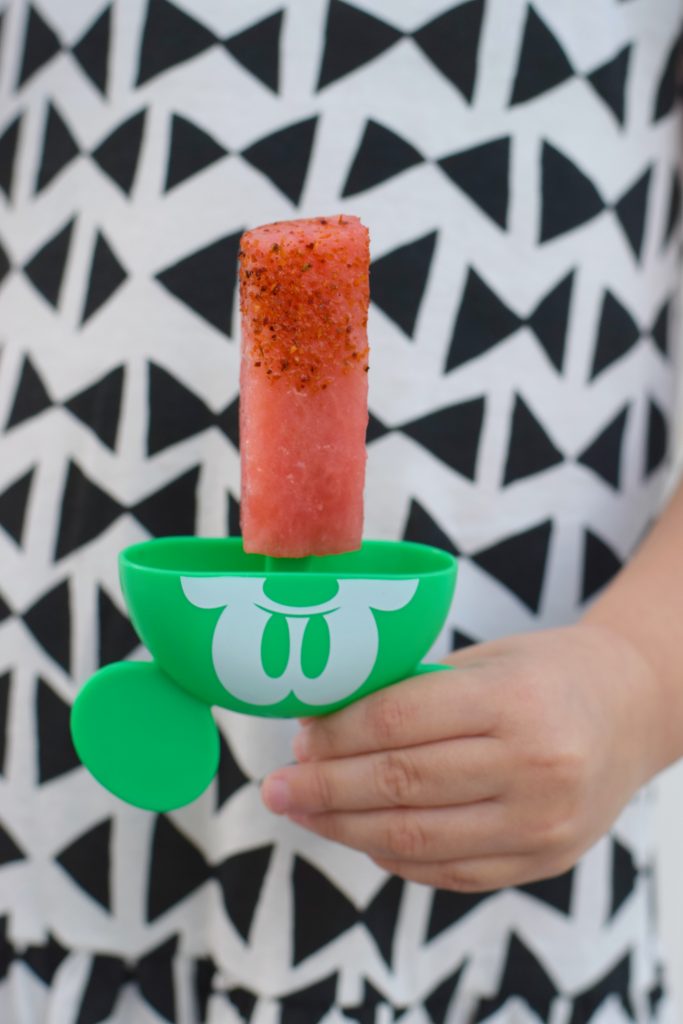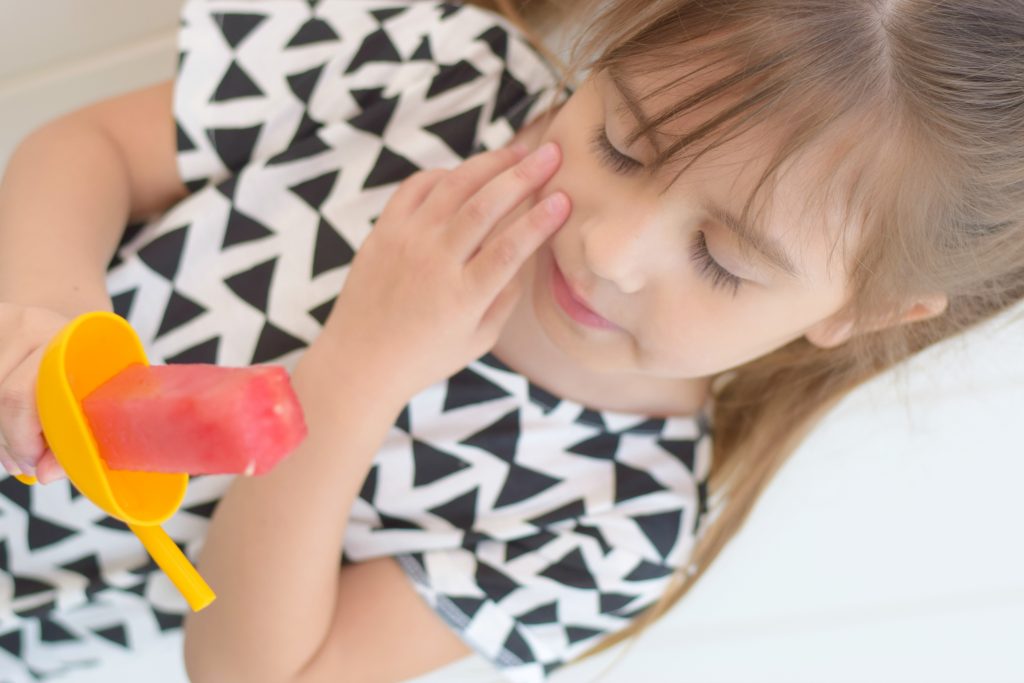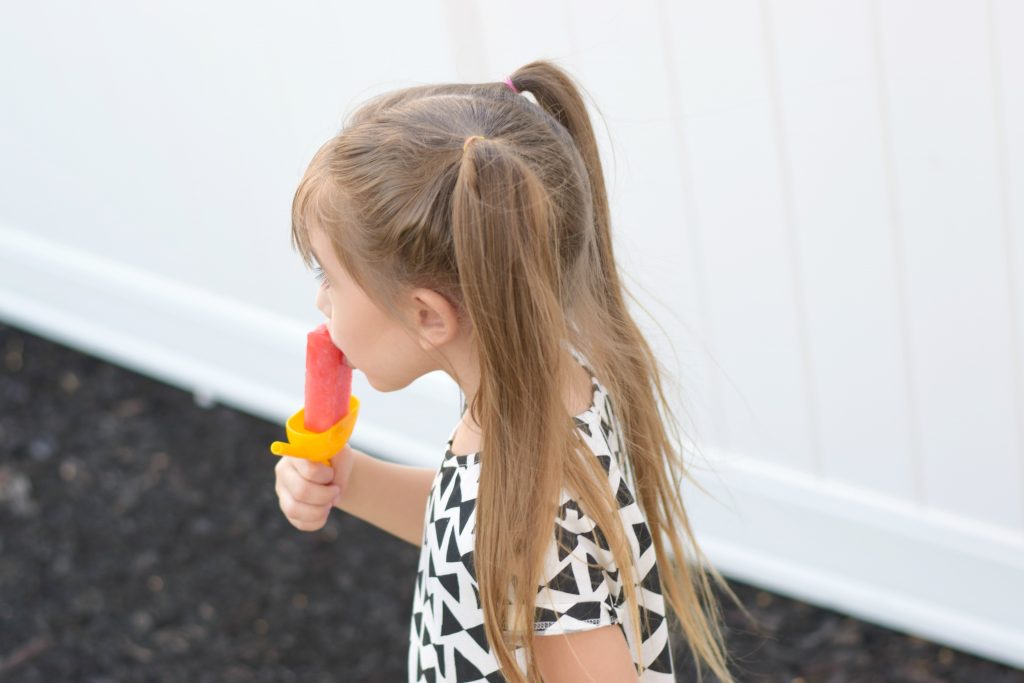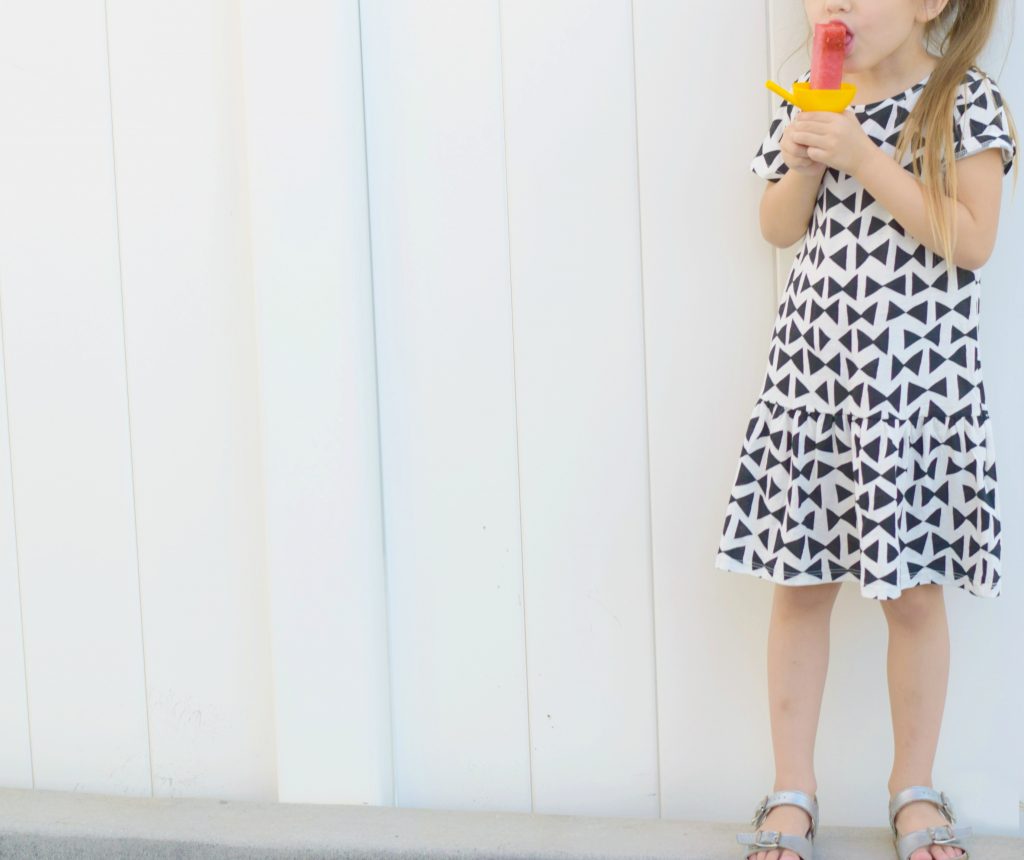 Abrazos (Hugs) — Gladys