End of summer brings warm days and cooler nights which makes putting outfits together tons of fun. It also means that fall is fast approaching and layering will be my new best friend. Who's ready for fall?
Bright Skirts
Love wearing bright airy skirts during the end of summer. It's sorta my farewell to summer and hello to fall. I paired this Banana Republic skirt with a long sleeve button down chambray blouse and heels for a quick dinner date with mi amor. Oh and the skirt was less than $15 (an additional 50% off sale price online). Best find ever!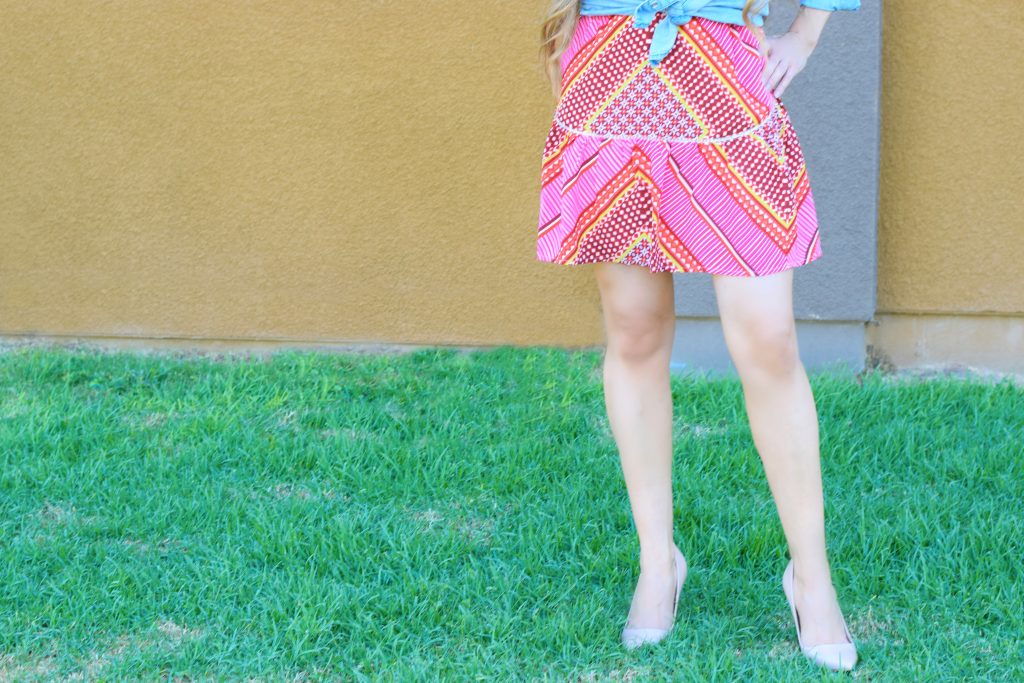 Gingham Prints
Gingham prints are my absolute favorite to wear during fall. Perhaps it's because it reminds me of picnics and having that perfect weather to be outdoors all day.  The print on this dress is perfect. Plus, the style is a great transition from summer to fall. Just add a blazer or leggings with booties for cooler days. And the button up part makes it a breeze to nurse my 7-month-old. I scored this one at TJ Maxx for less than $20. I also found a similar one at Macy's for $69.99. Love wearing this casual dress with my red Converse. Definitely, an ideal outfit to chase after my soon-to-be kindergartener (sigh! they grow so fast) or in this case, carry around my monkeys at the zoo!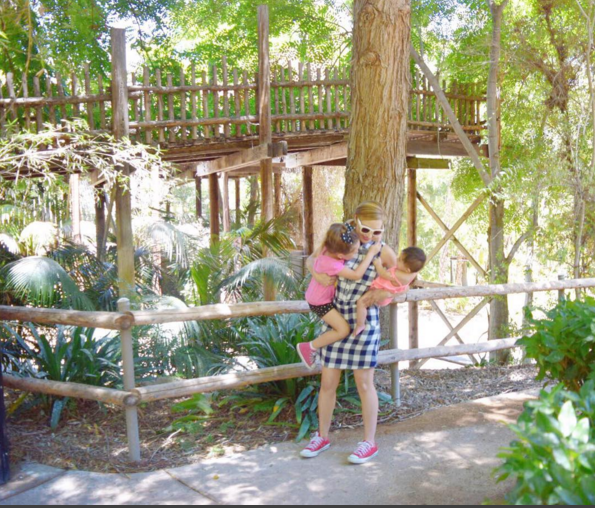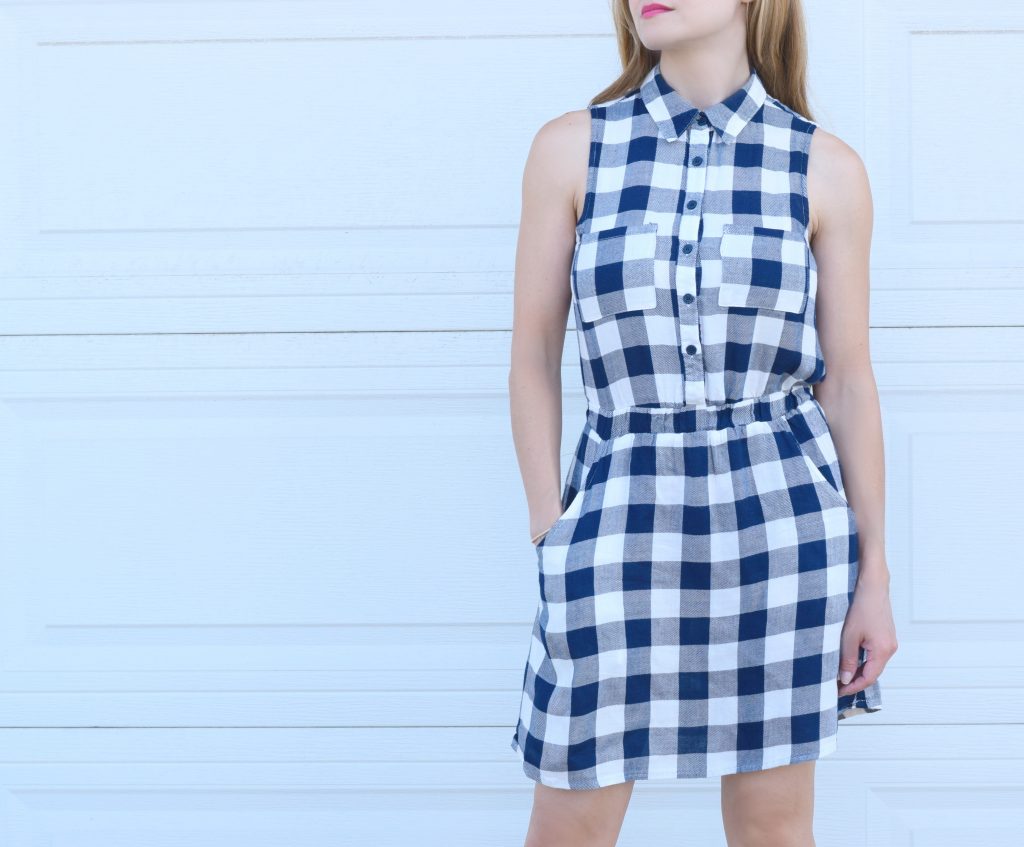 Maxi Dress
And who doesn't love a comfortable yet flattering maxi? They're perfect to wear out during warm sunny days and brisk nights. This one is currently on repeat because navy and white stripes, hello! TJ Maxx for the win again!
So there you have it. Three end of summer fashion must-haves. What are some of yours?