8 Reasons to Celebrate Your Kids Birthday at the Disneyland Resort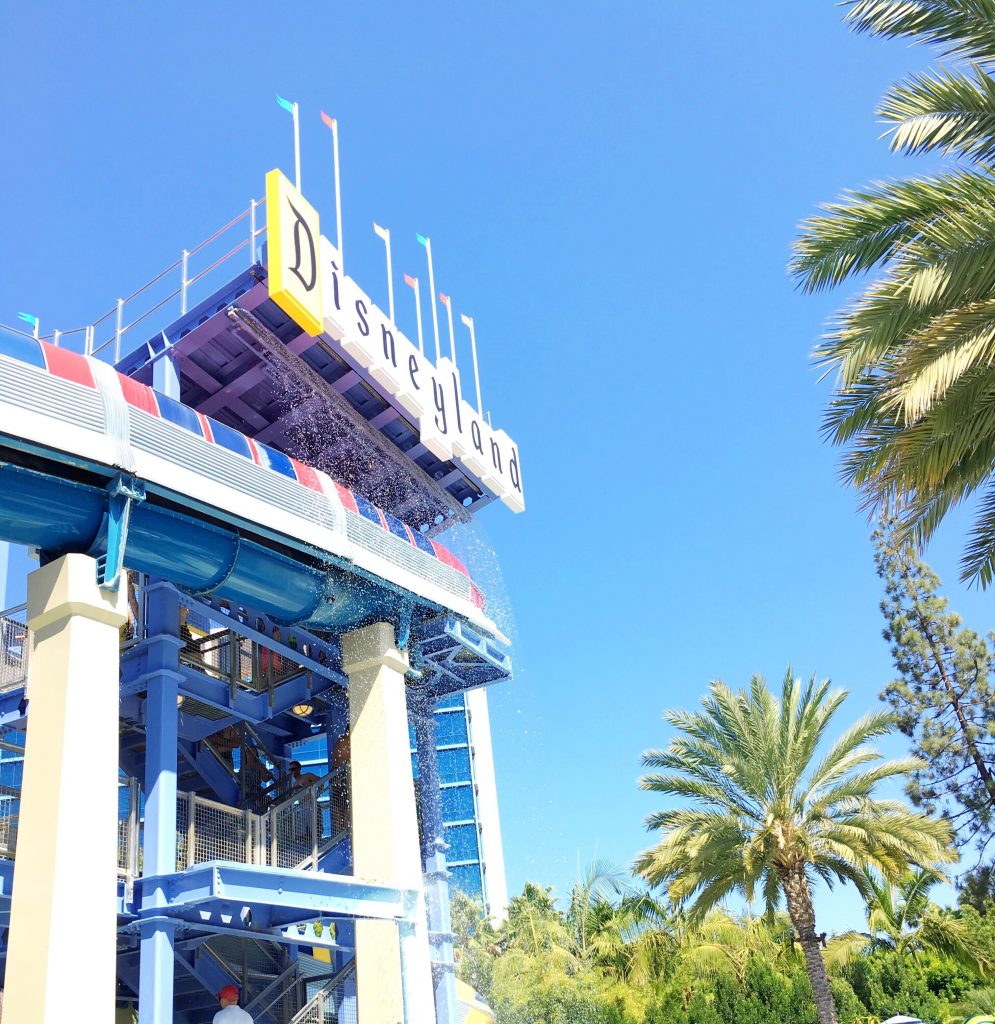 Two years ago, our oldest, Mia, was soon to be 4 years old. We wanted to do something extra special but weren't sure what exactly to do. So rather than throw her a big birthday party as per usual, we asked her if she wanted to go to Disneyland instead. She quickly replied, "yes but I want to go to the hotel too." I'm not even kidding. She asked us that. I think it's due to us taking her to the park since she was two years old and us always passing by the hotel while walking to and from our parking spot. At any rate, we thought it would be neat to spend the night and not have to drive back home. The convenience of it all actually sounded quite heavenly.
Well fast forward two years and we're still doing the Disneyland Hotel stay and park visit for Mia's birthday. It's sorta become a tradition now. And today, we're sharing 8 reasons why we recommend doing so for your kids birthday as well.
First things first. Disney hotel rates can be pricey. They vary month to month. General rule of thumb we've experienced is that if kids are on vacation, you bet the hotel rates will be higher as well. If you'd like to save as much as possible, try to book during non-holidays and avoid general school vacation dates. Also, the Disneyland Hotel offers military discounts and if you're an annual pass holder you could also score a great deal during certain dates. Visit Disneyland Hotel here for more details.
Free 8×10 Autographed Character Photos and Birthday Pin
Upon check-in, our birthday girl, is always greeted with a birthday Disney pin and a signed autographed black and white photo of a princess or fairy. This year she chose Tinkerbell but in previous years she's received a handful of Disney Princesses. These photos are the perfect keepsake for our little one to receive on her birthday. And talk about an awesome way to start her birthday every year! They are now hanging in frames in her room and in our living room. Such a neat daily reminder of all the fun she had on her previous birthday trips.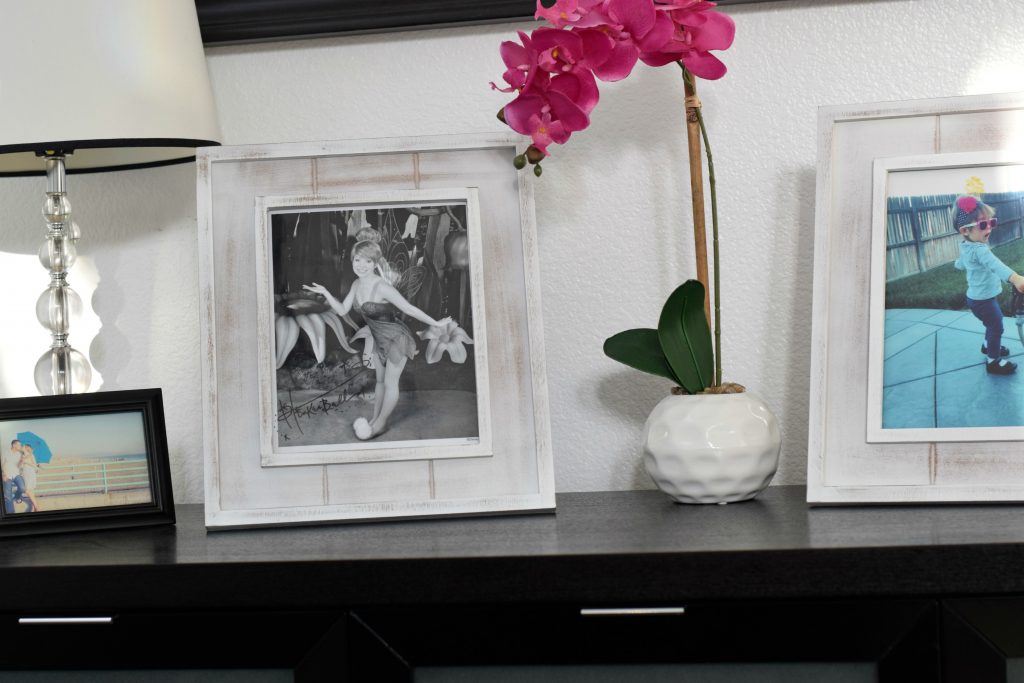 Extra Magic Hours
Spend extra time at one of the theme parks each morning (park ticket and resort ID required). Additional hours at the parks each day provides more time for fun with family and friends at select attractions and entertainment experiences. Check with a cast member to see which park is open as they alternate on certain days of the week. Learn more about Extra Magic Hours Here.
Early access to FastPass+
Secure up to 3 FastPass+ experiences at one park per day per guest of your visit in advance—at no additional charge. Once they're redeemed, simply visit a FastPass+ kiosk in the park to reserve more—subject to availability.
Poolside Cabanas with Disney TV
Our kiddo is a summer baby and she absolutely loves being in the water. I can honestly say we think Mia wants to stay at the Disneyland hotel more so because of the retro themed pools and monorail waterslides. Which by the way, the waterslides are for all kid ages and there's even an area for the little ones to splash around.
We decided to go all our for our birthday girl and rented a poolside cabana for the day (half day rentals available as well). It was equipped with absolutely everything we needed for our 1-year-old and soon-to-be 6-year-old. Oh and us parents too, of coarse!
2 chaise lounge chairs
Love seat
Coffee table
Sofa
32-inch LCD television with cable access (Disney Junior and even Disney Music!)
Ceiling fan
Safe
Towel service
Telephone for internal Resort calls (place room service orders and get it delivered straight to your cabana)
Mini refrigerator with complimentary water bottles
Complimentary fruit platter
A cabana server
Free pool diapers for the little ones (score! This is actually offered to all hotel guests. Not just cabana rentals.)
In-Room Birthday Call From Goofy
As mentioned, this was our 3rd annual birthday celebration and Mia still gets so excited to hear Goofy's voice on the phone wishing her a happy birthday. Absolutely the cutest thing to see and hear!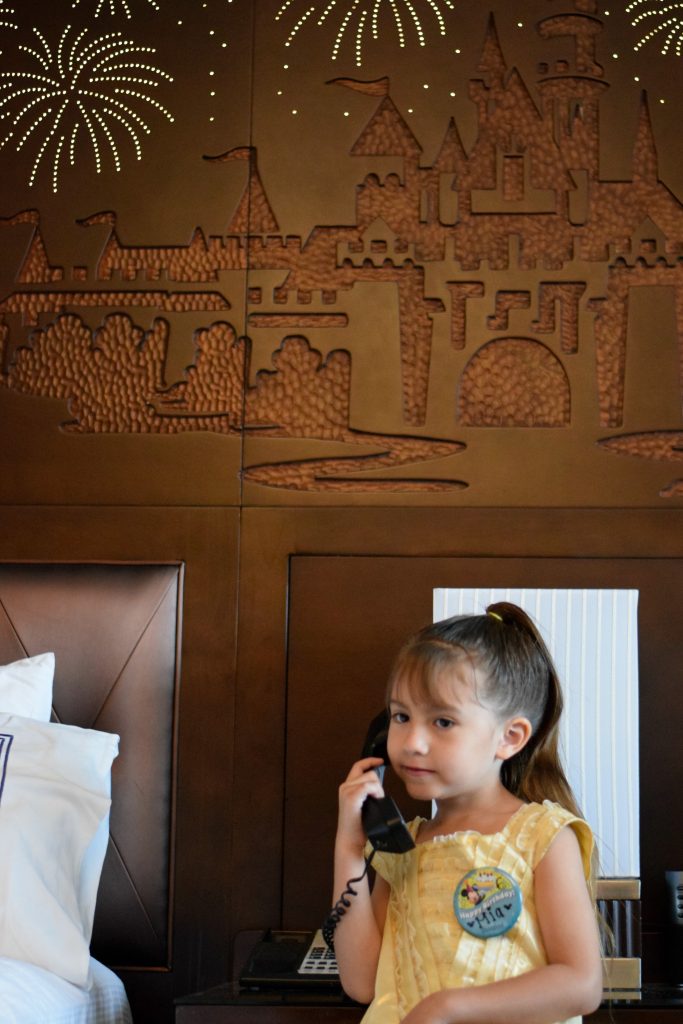 In-Room Celebration
For an additional cost, you can have your little one be surprised with a birthday gift or even a cake. Find out about all the birthday options available here.
Preferred Access to Character Dining
If you can splurge a little more, character dining is the way to go! You'll get to see, meet and take photos with some of your kids favorite characters all while everyone eats a delicious meal. Such a neat thing to experience not to mention a time saver (no waiting in long lines for character photos). Plus, you get a birthday treat and everyone joins in on a birthday celebration song.
And if you're kiddo has food allergies, The Disneyland Hotel and Parks have amazing chefs that are ready to come out of the kitchen to great you and let you know what options they have for your child and even make them something from scratch! They are hands down the best when it comes to food allergies. See previous post on food allergy options here.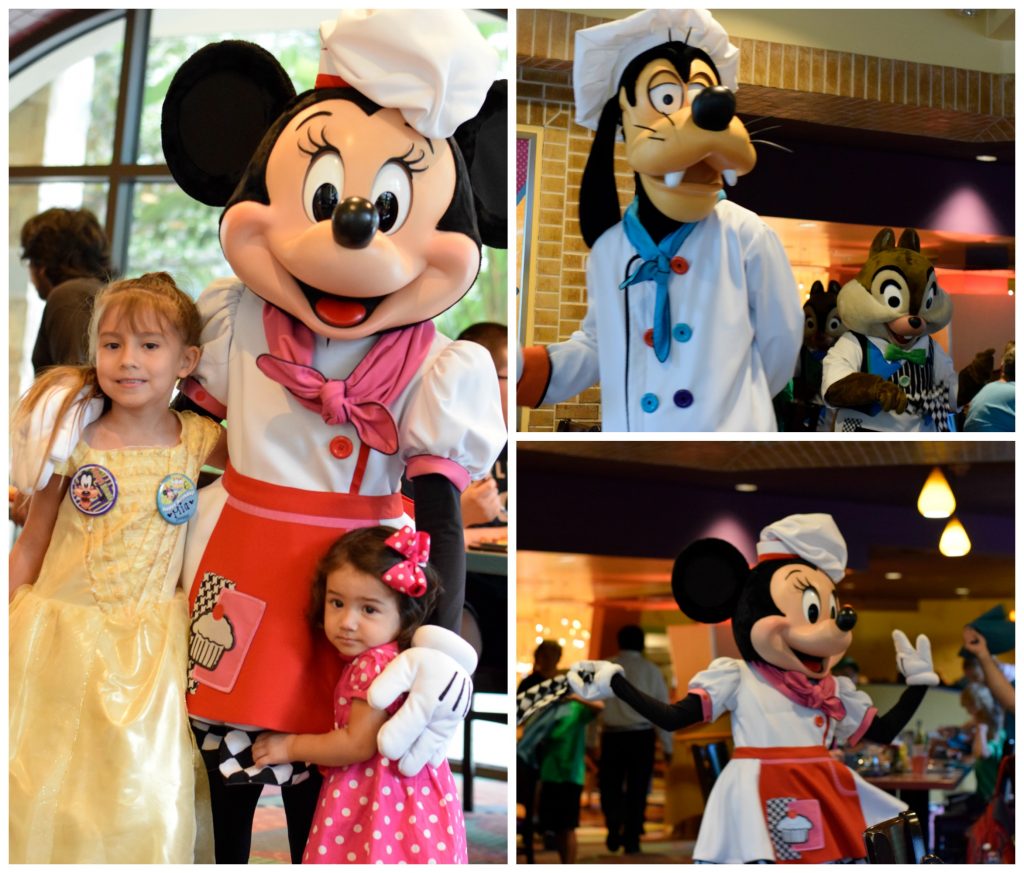 Bag-free Shopping Spree
This service is simply genius! All hotels guests can have their park merchandise delivered straight to their hotel room at no additional cost. Shop away without having to worry about carrying all the soveinear bags.
Night at The Movies
Not necessarily a birthday celebration but nonetheless an awesome experience for the kids. On select evenings, families can watch a special screening of popular Disney films in a designated hotel area. Be sure to ask a Cast Member for more details during check-in. Our girls were fast asleep when the Big Hero 6 movie was about to start. Bummed we missed it but it's definitely on our list for next year for sure!
Bonus Tip:
The pineapple Dole whips are a must at the Disneyland park but the lines can get a bit crowded. Stop by The Coffee House inside the Disneyland Hotel to pick one up before or after your visit to the park. It took us a whole 3 minutes to order ours twice during our stay. Oh and let me not forget to mention they even spike it for the adults with a splash of rum. 😉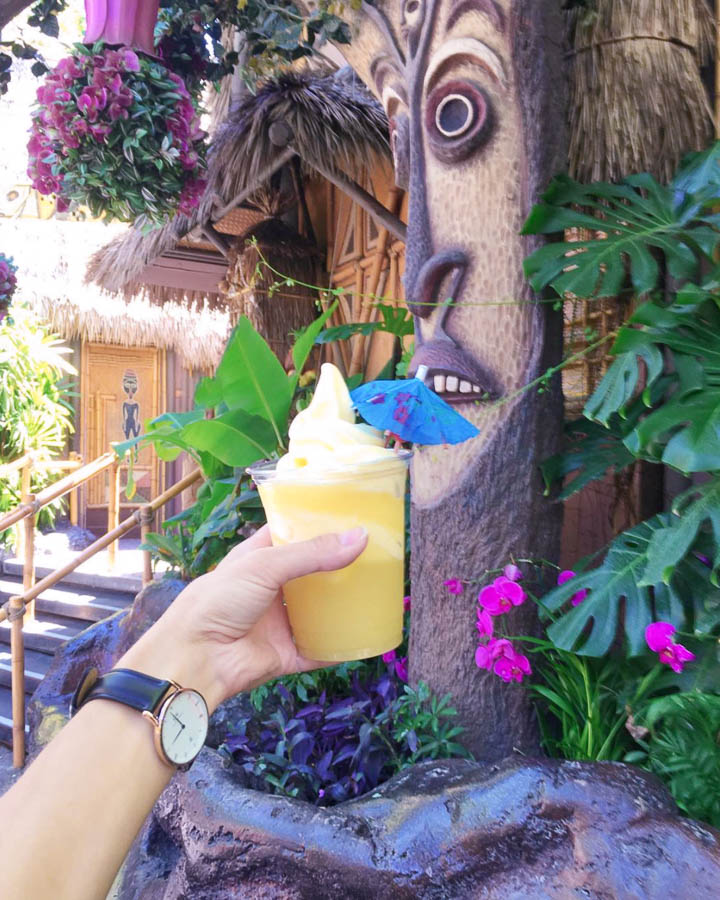 This sums up our top 8 reasons to stay at the Disneyland Hotel for a kiddos birthday but I'm sure we'll continue to add more as we visit the hotel and parks. Let us know if you might know of any others as we'd gladly add them onto this list.
Abrazos (Hugs) — Gladys