2022 GROUP COSTUME IDEAS
It's crazy to think Halloween is just a few days away. We somehow managed to get all our 2022 family Halloween costumes and take photos before the actual holiday. Definitely toasting to that. And I'm extremely grateful that our little crew agreed to wear and do yet another round of family themed costumes and photos. Let's see how far I can keep this cheesiness going. But wait, there's actually a valid explanation behind it all but before I share our Top 7 Best Group Costume Ideas, the me explain how we created this yearly tradition. Bear with me and keep reading. It's on the sweet side.
How it all started
During 2016, my husband, Rey, agreed to wear a family Halloween costumes so long as it was super hero themed. He picked the theme and I got to pick all the outfits. Because marriage is all about compromising, right? 😉
Over the years, we've tossed ideas back and forth for our yearly Family costumes. But here's where it gets sweet -– I'm making albums for our girls of these yearly portraits so that when they grow up and leave the nest they can look back at them. It's going to be wild seeing how much they'll grow and/or change as the years go by and in costumes. I think they'll get a kick out of them too. What do you all think?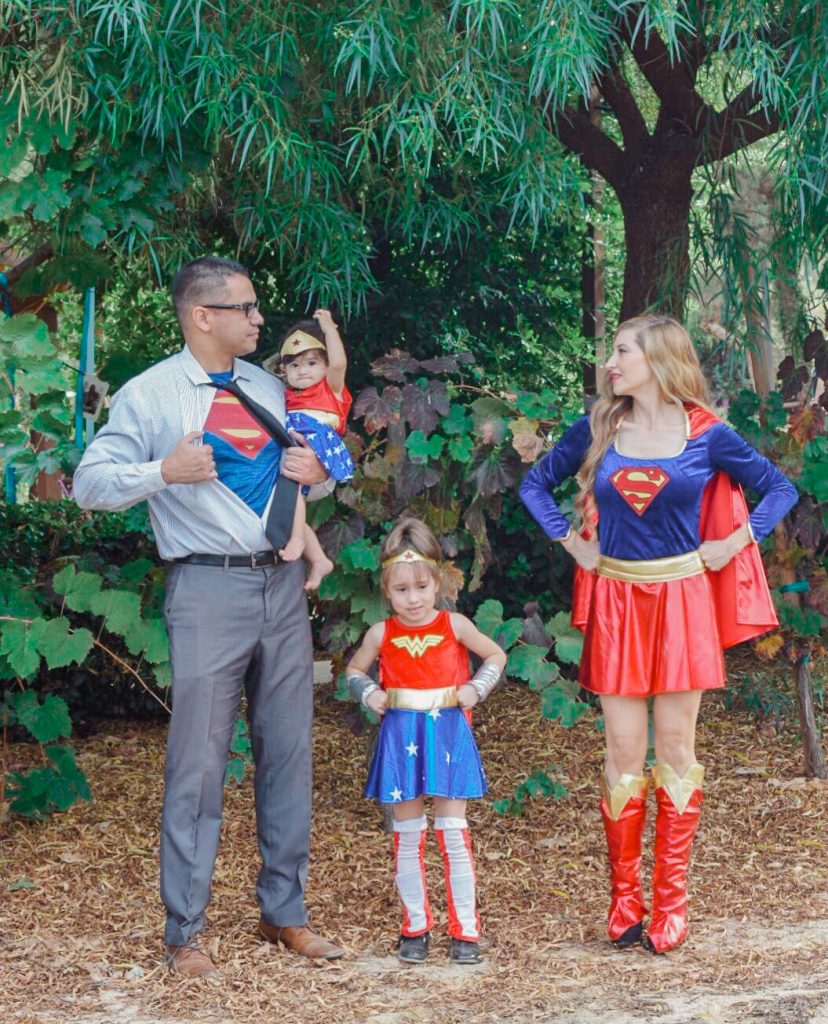 How we pulled it off one more year
You're probably wondering, 'How on Earth do they get their entire family (and puppy) to do these Halloween Family costumes'? The truth is, we plan and pick our Halloween Theme months and months in advance. This year, we tossed many ideas around. Our oldest, Mia, is now a tween and very much into horror movies. Her idea this year? Scariest Horror Movie Characters of all time. While I'm game for any amazing costume idea, it didn't sit well with our youngest, Lexi. So we told Mia that we'd have to hold off on that one for another year (can't wait to see what she has in mind, gulp!)
After hitting the drawing board multiple times, Rey once again did it with a brilliant idea! "What if we dressed up as Johnny Depp's main characters?" I loved the idea but how could we put a spin on it or make it unique? To be honest, this was the toughest part. After seeing article after article online about the Depp vs Heard trial, we thought it would be cool if we made an exclusive magazine cover with our favorite Depp movie characters. Mia quickly got dibs on Edward Scissorhands, Lexi said she wanted to be Willy Wonka and Rey said Captain Sparrow (duh!). I myself really wanted to be the Mad Hatter as I love the character, costume and makeup. And as for our puppy, Lilo Boo, well, since Lexi really wanted to hold her during our photo shoot, I thought it would be cute to have her be a WONKA BAR (cuteness overload in my opinion!)
Getting Creative
In the past, I have included at least one custom costume per year for our family. But this year, I actually made 3 of them! I'm super proud of creating the Edward Scissorhands, Willy Wonka and Wonka Bar costumes this year! It's truly rewarding to see my vision come alive but more importantly, that our kiddos love them too.
A Relaxing Location
Year after year, we search high and low for that perfect location to shoot our family halloween costumes. But this year, I decided that we were going to keep everything super simple and have it in our home. Yes, you read that correctly, more specifically our backyard.
Our friend and amazing photographer, Lilyro, brought a backdrop along with her equipment. Our friend and amazing MUA, Ashley, brought all her studio makeup and equipment and worked her magic right at home.
The Problem
Even though we were shooting in the comfort of our own home, our youngest Lexi was not feeling well. She was sick a few days prior to our scheduled shoot and we were not sure if we'd be able to pull it off this year. But thankfully, she was actually feeling well the day of the shoot. It was soon after that her symptoms came back and she became even more ill. Confirming that after 3 weeks of doctor visits, lab work, urgent care visits and a visit to the ER, she is finally better.
The other issue? It was so incredibly windy the day of the shoot. The backdrops kept falling over in our backyard. Plus, our Lilo Boo was so scared of our costumes this year. Poor thing was not having it. Hence why you'll only see her in a few images. Those few images are so cute though, amiright?
Our Top 7 Best Group Costume Ideas
#1 Please enjoy our 2022 Johnny Depp Magazine Edition!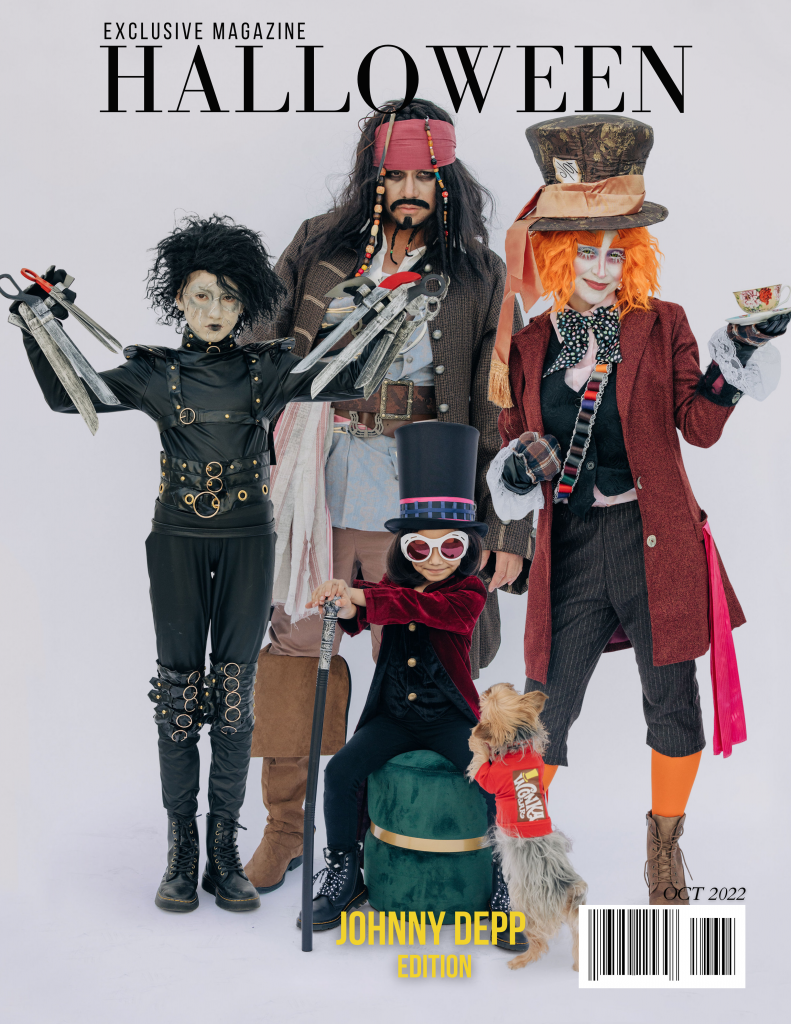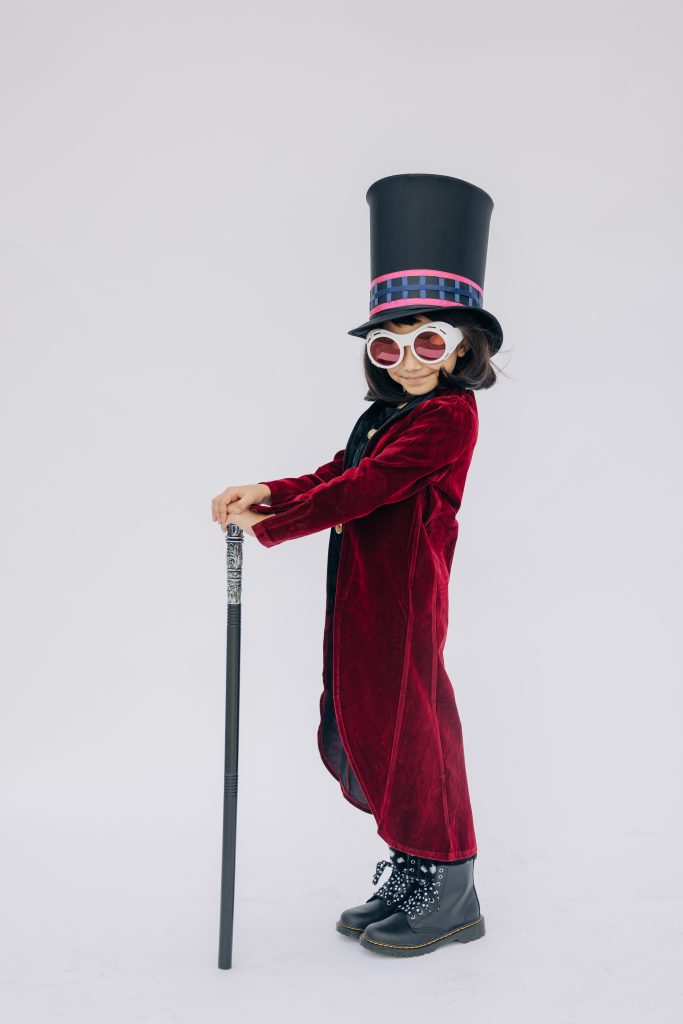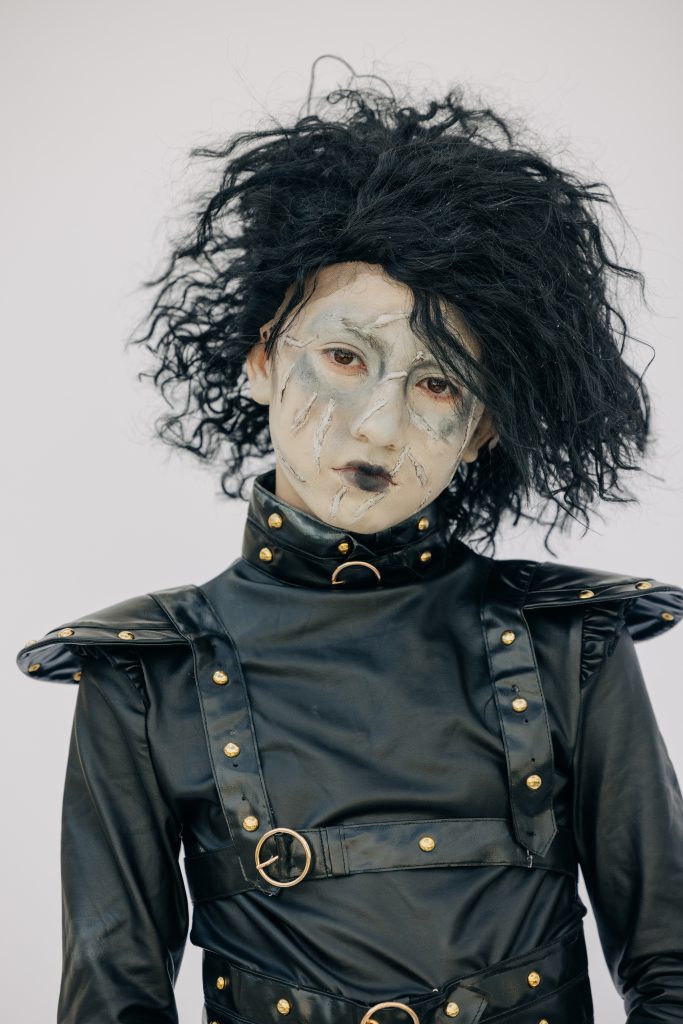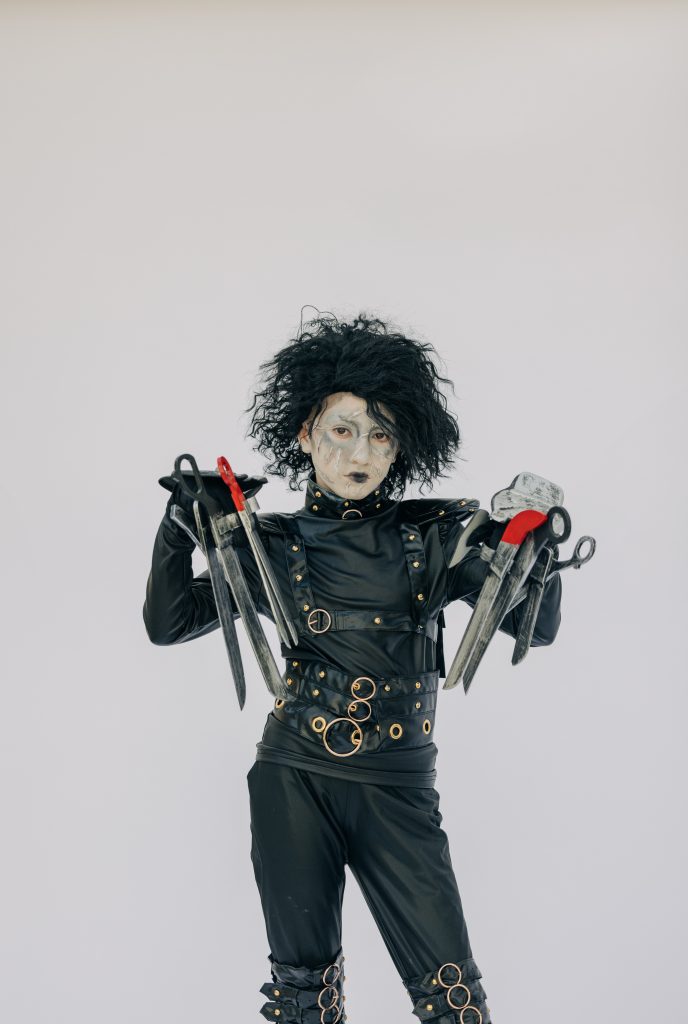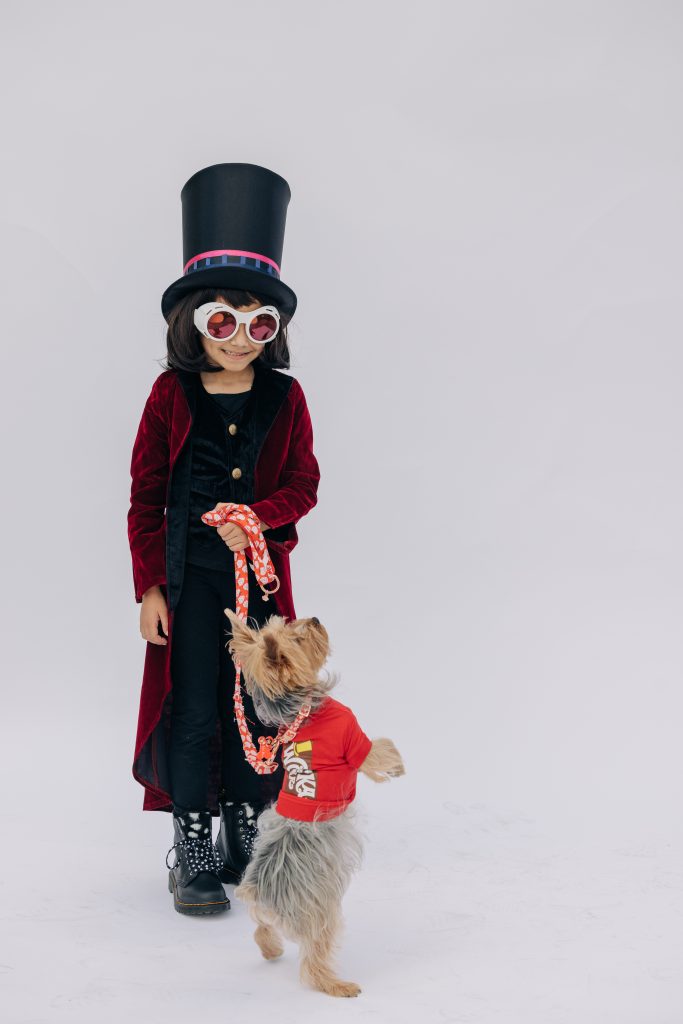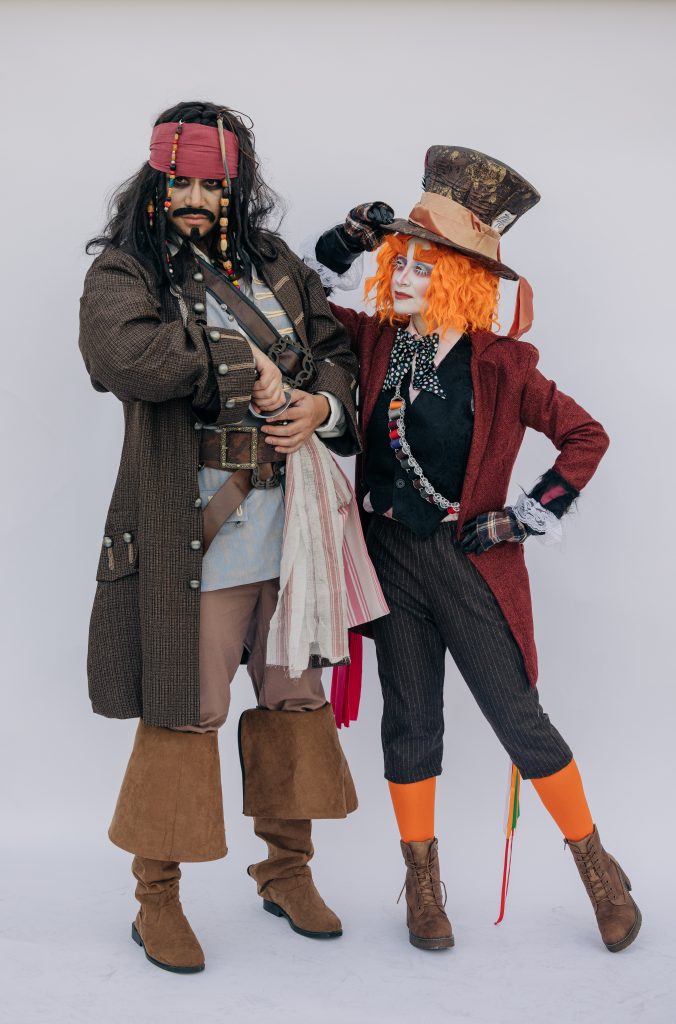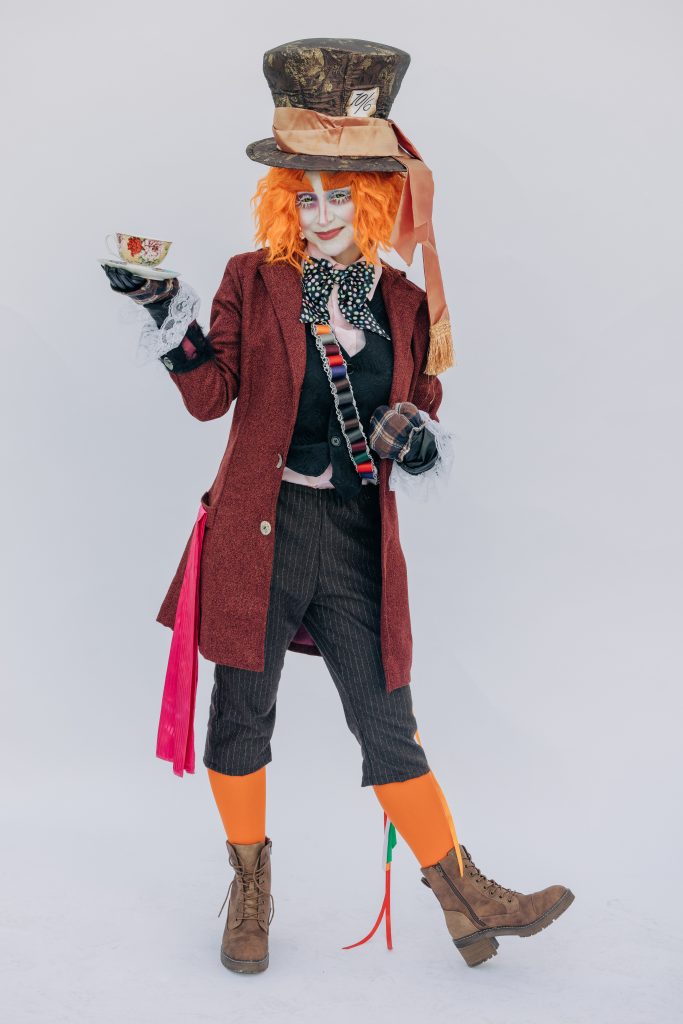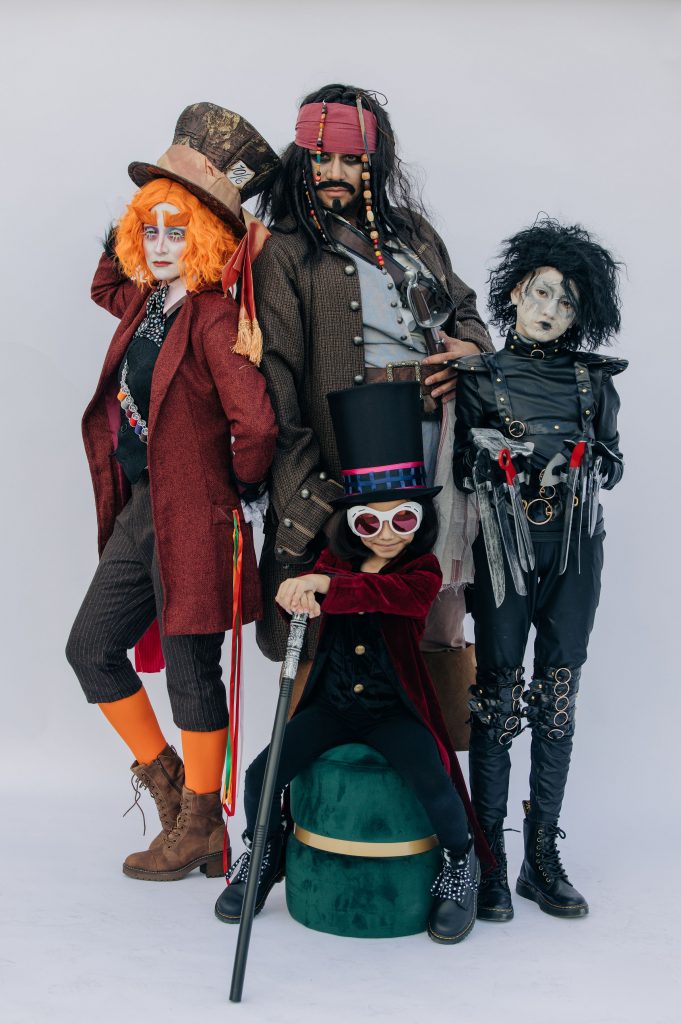 Our 2022 Halloween Family Costumes are my new fav! Be sure to check out the rest of our Top 7 Best Group costumes here and here. And our Pinterest here.