This post is sponsored by Crockpot™. All opinions are our own and as always, we only work with brands we love.
If you've been following us for a while now, you might recall that we started a new Thanksgiving family tradition last year. Here's the thing, every year, my husband and his cousins schedule an early morning basketball tournament on Thanksgiving Day. The Turkey Ball tournaments always create some yearly memorable moments for them so it got me thinking… wouldn't it be awesome to create a Thanksgiving tradition with our kids that will also remind them of all the fun moments we shared together on Thanksgiving Day? And what better way than to come up with our own individual Thanksgiving recipes?
New Family Traditions
I'm having the kids work on writing down the list of ingredients and directions on recipe cards each year. I'm saving these cards in a recipe journal with the date and their age so that we can all look back at them together in hopes that they'll also continue this tradition themselves. I might be biased but it just might be the cutest journal ever.
Adding To Our Traditional Family Recipes
This year, I decided to create a dessert recipe – Mexican Candied Sweet Potato (also known as Camote En Tacha). The recipe below includes the traditional version; however, I added a yummy garnish and cooked it in our NEW Crockpot ™ Design Series®. Not only is the dish easier to make in the Crockpot ™ Design Series® but it's also a great way to keep it continuously warm during our Thanksgiving get-together. The new Crockpot ™ Design Series® features a streamlined design and modern-vintage aesthetic. It's available in 3 qt, 4.5 qt, and 7 qt sizes in new colors and styles!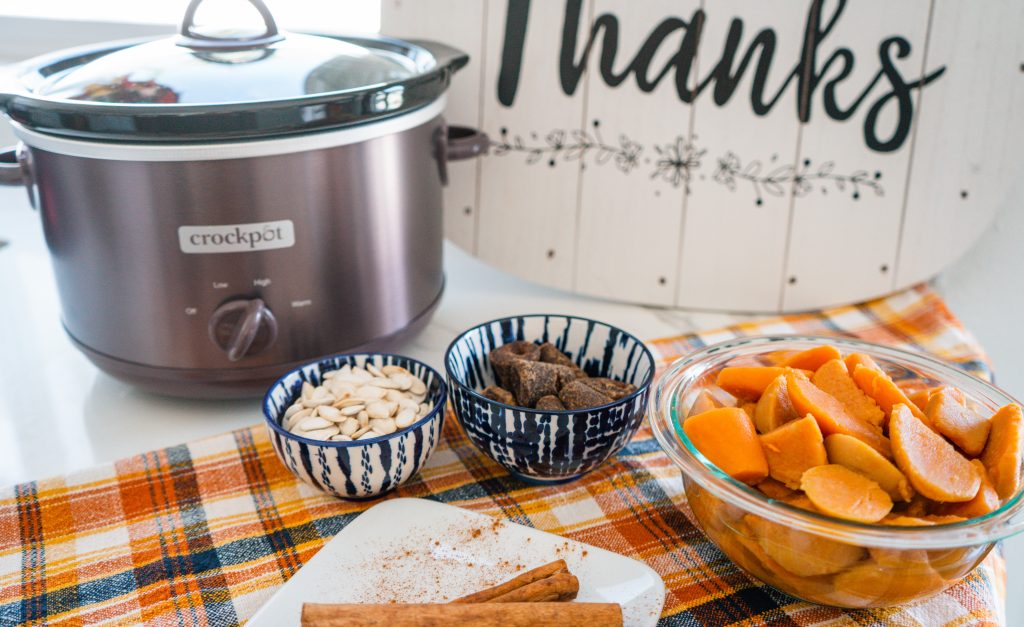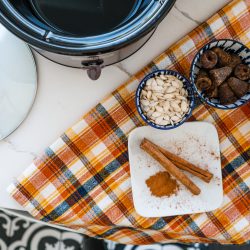 Mexican Candied Sweet Potato
Equipment
Crockpot ™ Design Series®
Ingredients
6

cans

Sweet Potato Chunks

2

lbs

Piloncillo

1/2

tsp

Ground cinnamon

1

stick

Cinnamon

3

c

water
Instructions
Add all ingredients to Crockpot and cook for 1 hour. 

Optional: Garnish with vanilla whip and pumpkin seeds.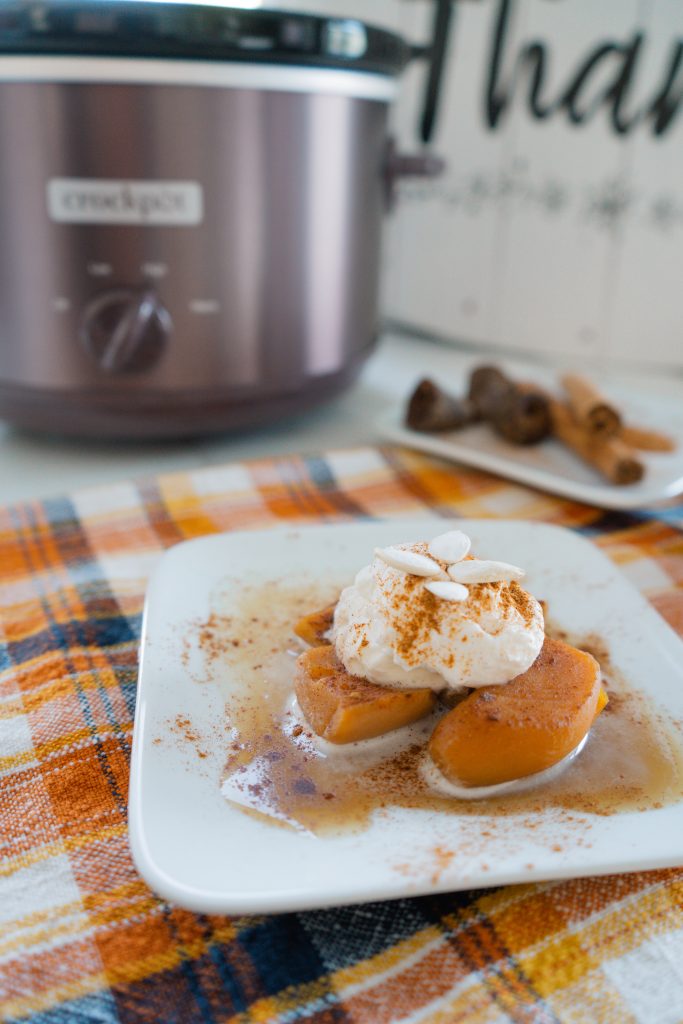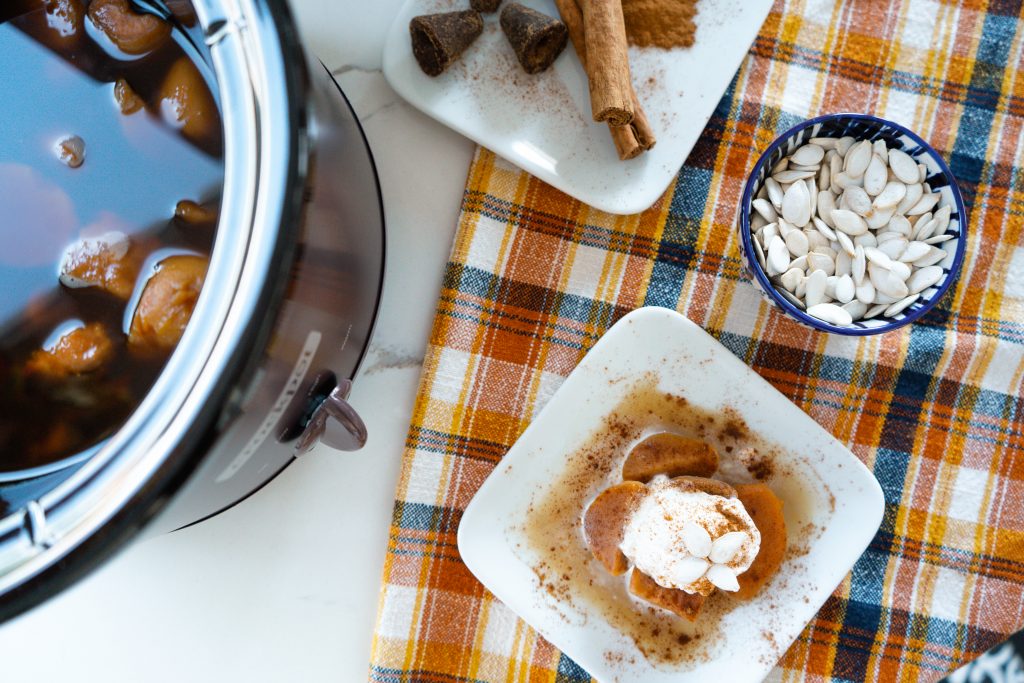 Be sure to check out our other Crockpot holiday recipes Café de Olla and Pumpkin Pie Slow Cooker Oatmeal.