Disney DIY Ornaments Under $2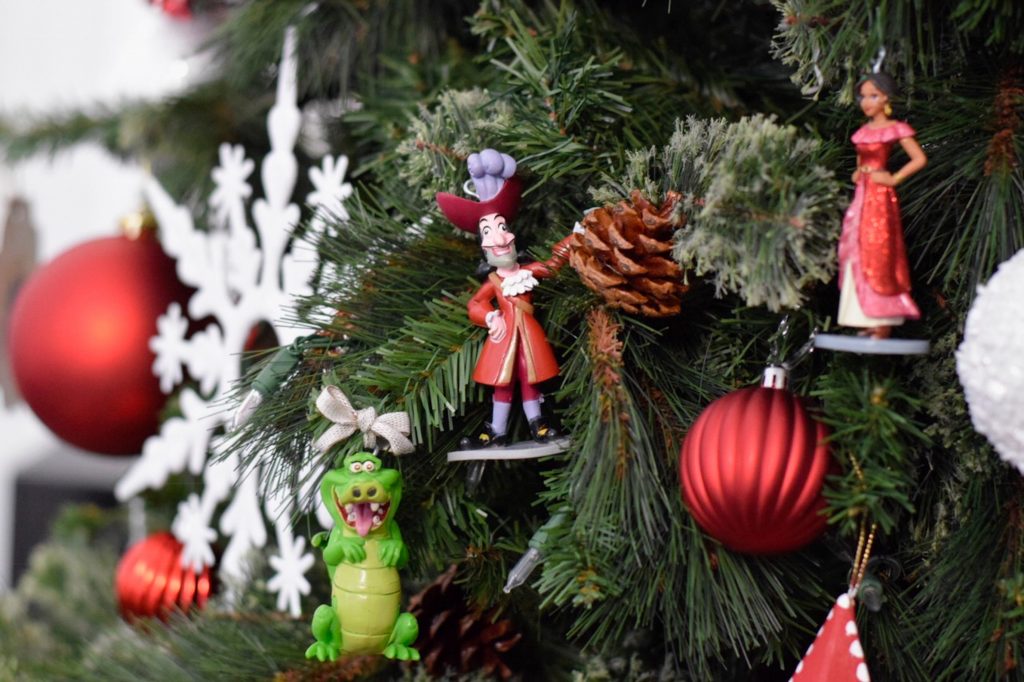 It's no surprise we're a tad obsessed with all things Disney over here. So naturally, we had to decorate our 15 foot Christmas tree with lots of Disney ornaments. Yes, we have a faux 15′ Christmas tree sitting in our main living room. I know, 15 feet might be a tad much for some but I've always envisioned owning a tall Disneyland looking Christmas tree with all the pretty decorations. So when we were shopping for our new home, high ceilings was a must on my wishlist. And that was mainly so that I could fit a tall tree in it. Totally crazy, right? And after living in our home for over five years now, my wish finally came true.
Our gorgeous Martha Stewart Living Christmas tree fits perfect in our home except that the corner where I wanted to place it is actually less than 15′. Hence why it's still missing about 3′ and our tree topper. And although we bought this 'beast' on Cyber Monday the price was still a little steep. I'm still justifying it by telling my husband it will last for years and years to come, right? But you can just imagine how many ornaments this lovely tree can actually hold. So to not put another dent in our pocketbook, we decided to make our own Disney ornaments using figurines we already had laying around.
This is by far my favorite diy and I owe this idea all to my mamá. She is a genius! We all know how expensive Disney ornaments can be, right? Well, here's an alternative to those pricey ornaments and they're so easy to make.
Side note: Perfect way to get rid of some of the toys before the new ones make their way in. So here's how we created them.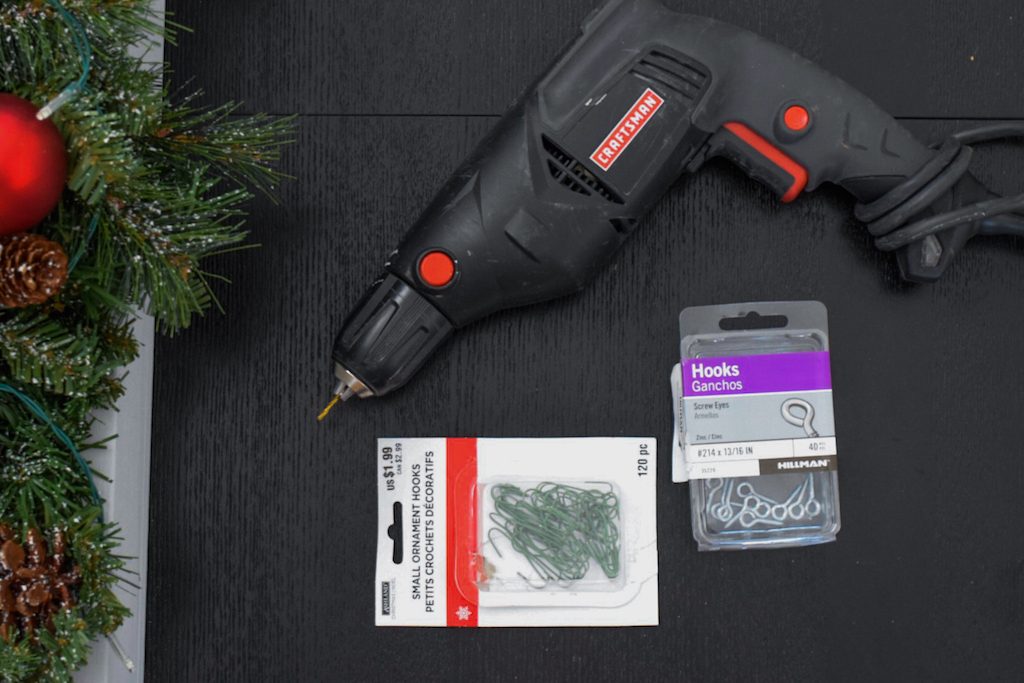 Items you'll need
Plastic Toy Figurines (We usually find Disney play sets on sale at the Disney Store for $10/ea)

Electric Drill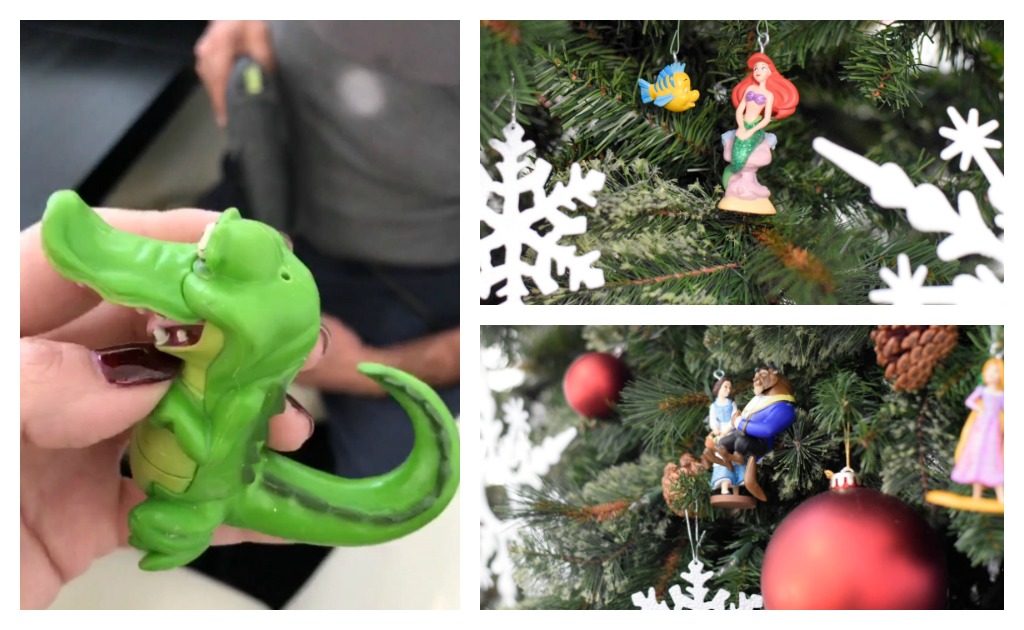 Directions:
Drill a hole onto the top of each Disney figurine. Insert hook and twist clockwise making sure it's placed all the way through. Add an ornament hook, some ribbon and hang. That's it! The easiest, cutest and cost-effective ornament ever!