Brightening Eye Treatment for Dark Circles
Because there's nothing worse than hearing those 3 little words "You look tired." It's like adding salt right to a mamá bear wound. And although dark circles do seem to run in my family, I never had them until I became a mom. Goodbye beauty rest! My eyes are the first to tell when I've stayed up way too late, have had too much on my plate or haven't been eating as well as I should. So when I heard that Olay (which you all know I love especially their Daily Facials) came out with a new eye brightening product, I couldn't wait to get my hands on it. This almost 40-year-old mamá needs all the help she can get.
Here's How It Works
Olay Eyes Brightening Eye Cream does more than just hydrate your eye area; it actually helps improve the condition of your skin. Most of us might not realize that the area around our eyes is thinner and more delicate, hence making it the first area on our face to show signs of fatigue and stress. Olay Eyes Brightening Eye Cream is enriched with vitamins and a light-reflecting complex to not just help reduce under-eye problems, but also brighten it.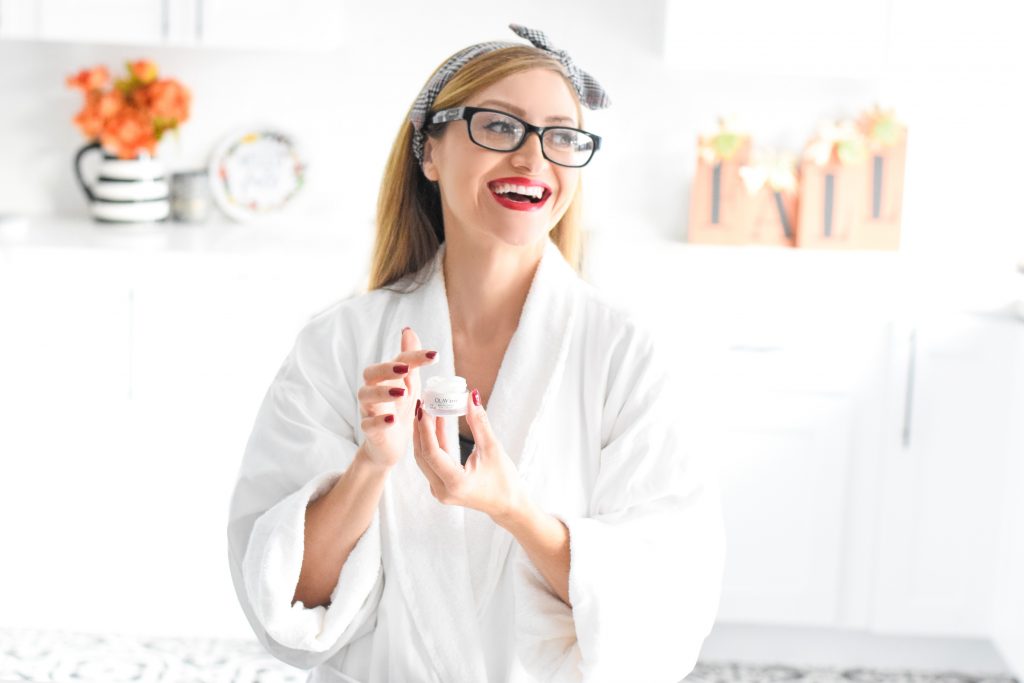 It's been about 2 weeks since I started using the eye cream and I'm loving it!
Why I'm Loving It
Lightweight yet hydrates and smooths on really well. A little goes a very long way.
Lightly scented
Has already helped reduce the appearance of dark circles
My eyes definitely look more youthful & well-rested even with lack of sleep
Light-reflecting complex hydrates and looks dewy.
Made with ingredients that shine—like Vitamin C & Optic Brighteners.
As you can see, this eye cream is a must. I love how quickly it makes me look and feel refreshed even though clearly I'm not because #thatmomlife.  Plus, there's no need for me to add a concealer on top — Definitely another added bonus!
So if you want a product that is more powerful than your basic eye moisturizer but gentle enough for your sensitive eye skin, be sure to grab a jar of Olay Brightening Eye Cream at your local CVS. We love being able to find all of our favorite Olay beauty products in one place. A one-stop shop experience that is helping me simplify motherhood. Total win-win!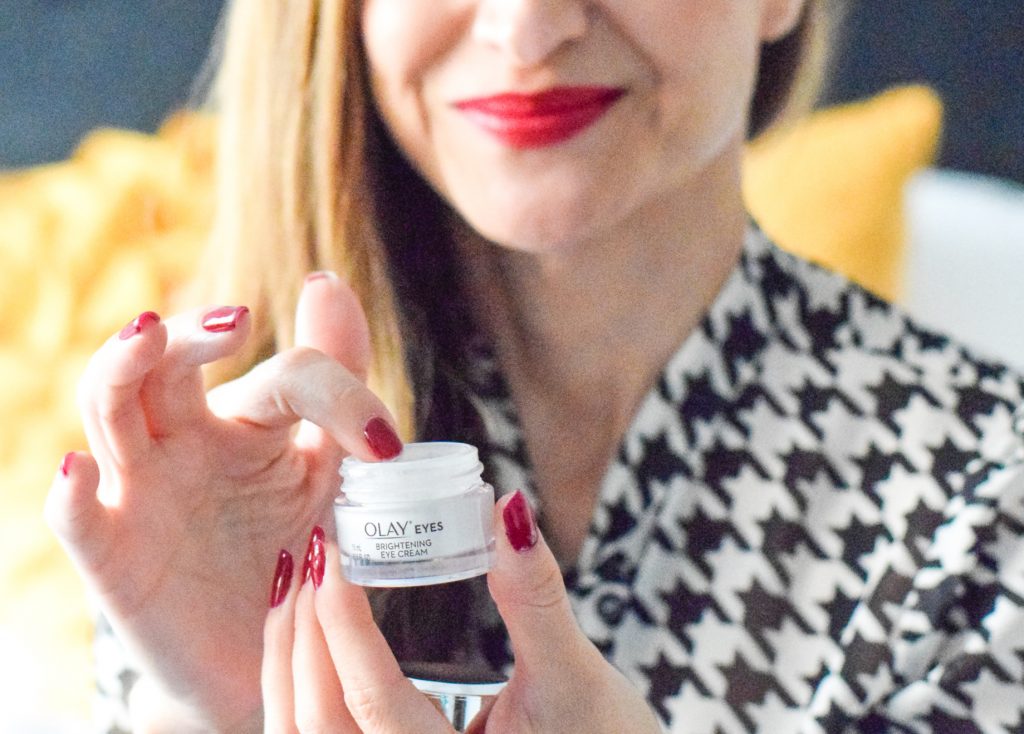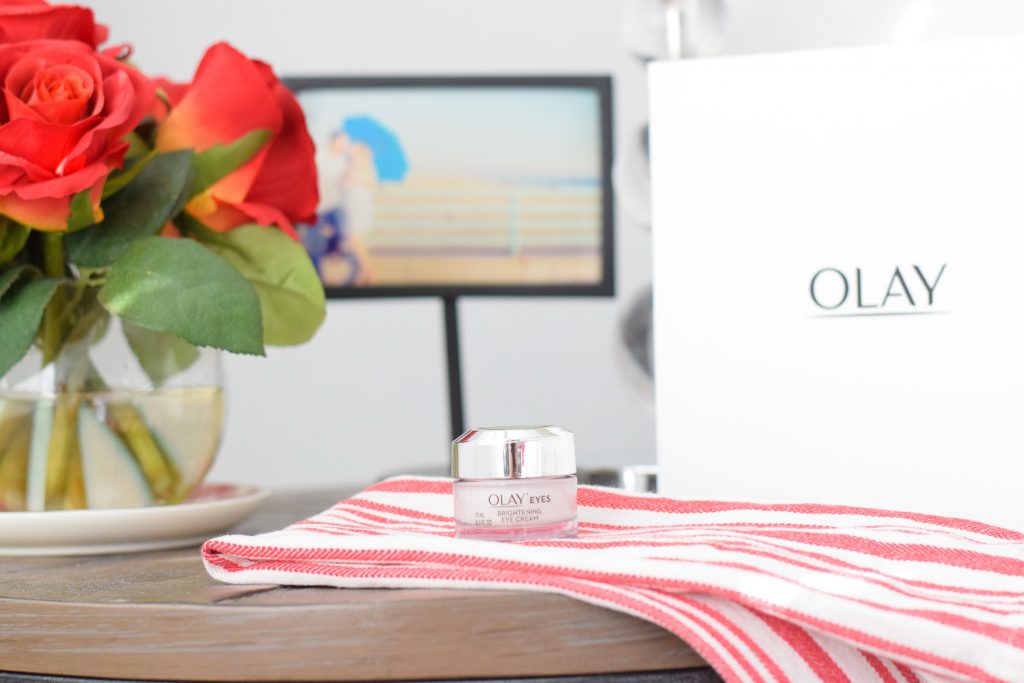 Abrazos (Hugs),
Gladys