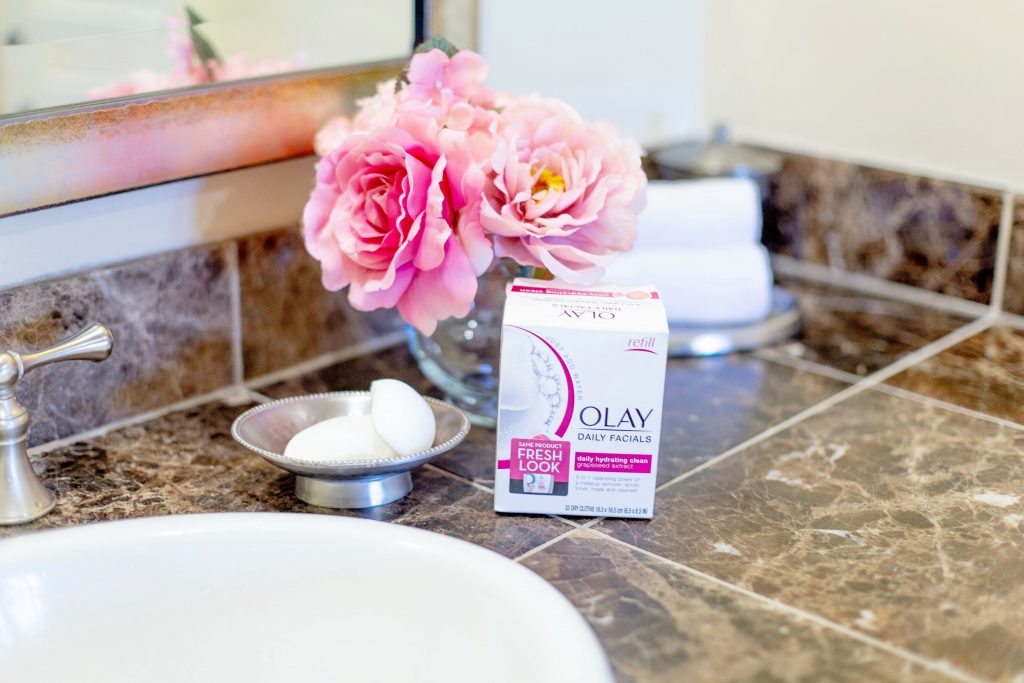 This is a sponsored conversation written by me on behalf of Olay. The opinions and text are all mine.
Let's face it, as moms we have a to-do list that is never ending. Some days we're able to tackle more while other days we merely slide by on survival mode. And bedtime very well might be your favorite time of the day too, amiright? I absolutely love when our entire family starts winding down for the day. But even so, there's bathtime, brushing and flossing teeth. Oh – and the list of bedtime stories to read. By the time our daily night routine is done, I'm exhausted and just want to crawl into my own bed. So having a skincare routine that fits into my mom life is key. Enter Olay Daily Facials.
Most of us know Olay for their skin moisturizers but did you know about their facial cleansers? Olay's facial cleansers do more than just clean; they actually improve the condition of your skin. Their soft cleansing cloths break up and lift away dirt, oil and makeup. It gently exfoliates and even smooths skin in less than one week. I'm honestly seeing this happen in just 6 days of using them.
How it works
Wet with water

Rub between hands to form a rich lather

Cleanse – you can even clean around the eye area. It fully removes mascara!

Rinse cloth in water and use it to rinse face (this depends on how much make-up you have on)

Rinse, pat dry with towel

Check out all that dirt and makeup on the used Daily Facial.

Throw away (do not flush)

Feel how great your skin feels and looks.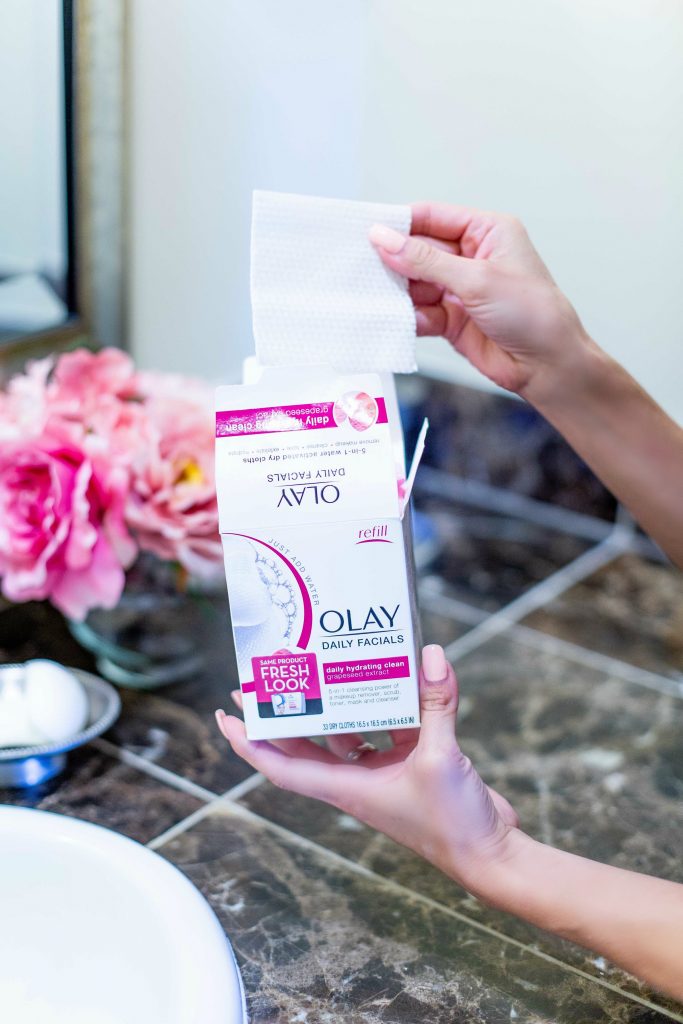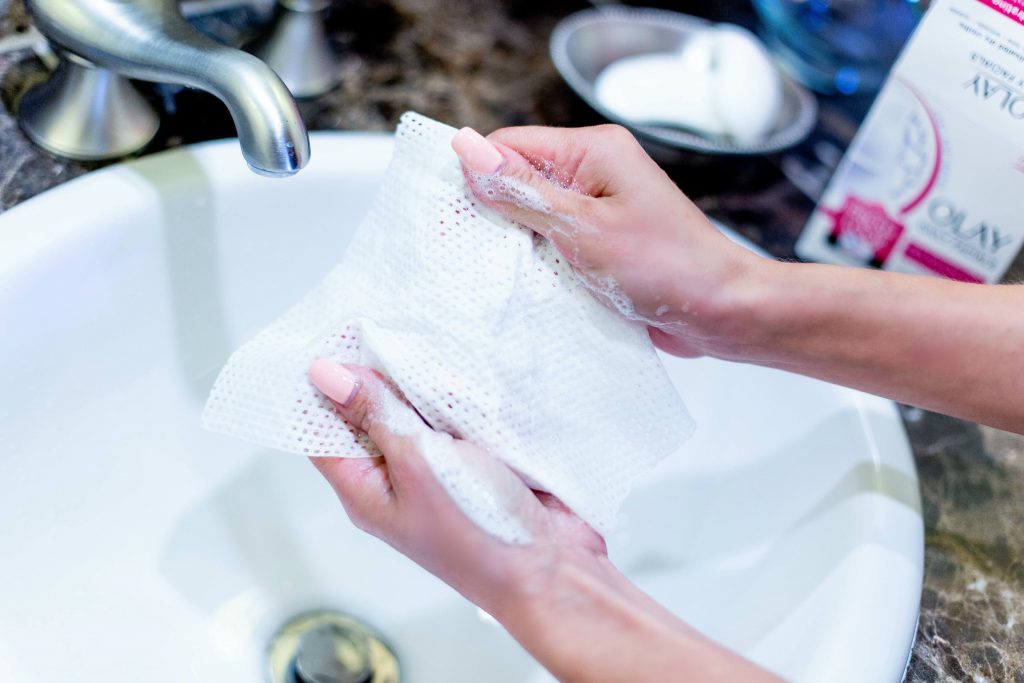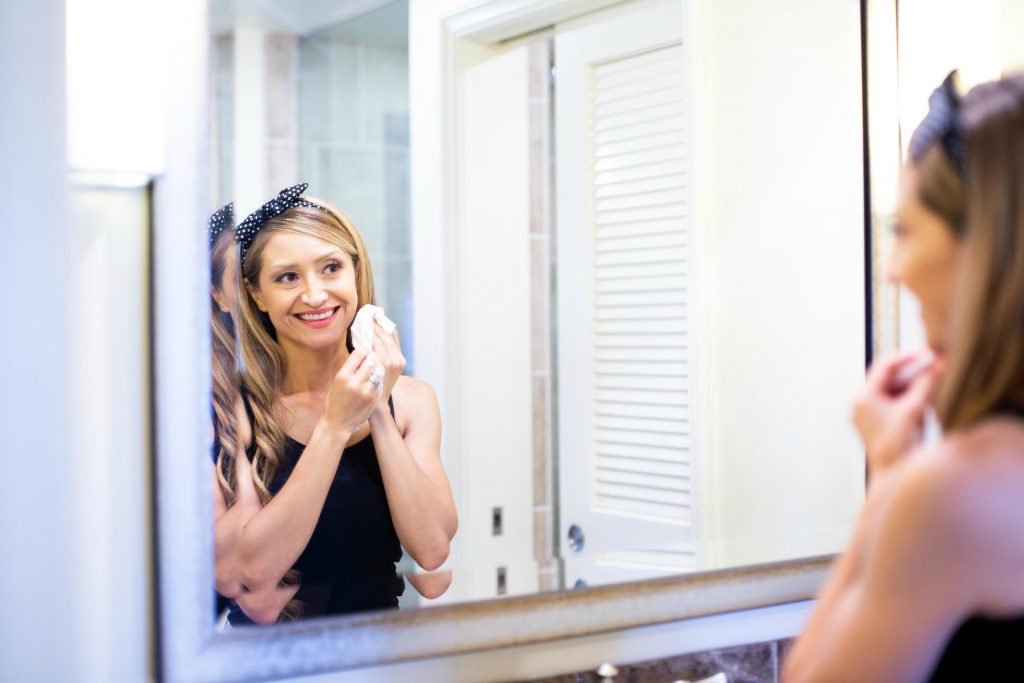 Why I'm loving them
Easy to remove all my tough makeup.

Cleanses — Unlike regular wipes that leave my skin feeling greasy with residue and force me to wash my face afterwards, Olay Daily Facials leave my skin feeling completely fresh and so clean.

Gently scrubs my skin.

Tones

Softens

Perfect for traveling too!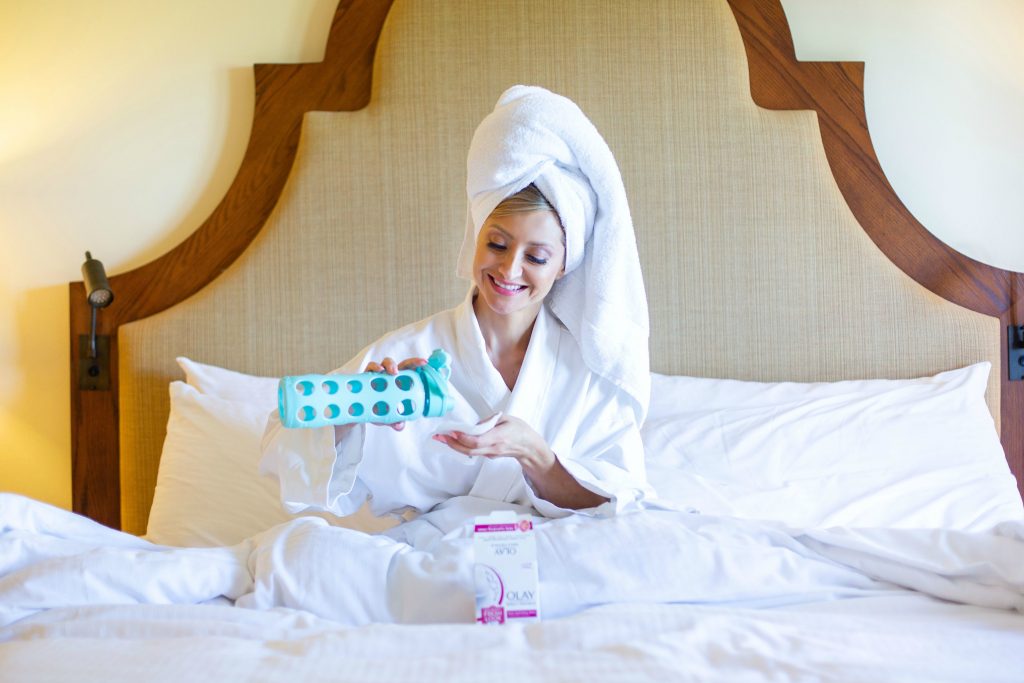 As you can see, these facial cloths are beyond convenient. It no longer feels like an additional chore to do during my bedtime routine. Plus, there's no need to purchase and use a separate toner, scrub, nor an eye makeup remover. "One and done" and as another added bonus… you can keep more money in your pocketbook. Now that's a total win-win right?
Be sure to grab your pink box of Olay Daily Facials the next time you're out tackling your shopping list.
Abrazos (Hugs),
Gladys