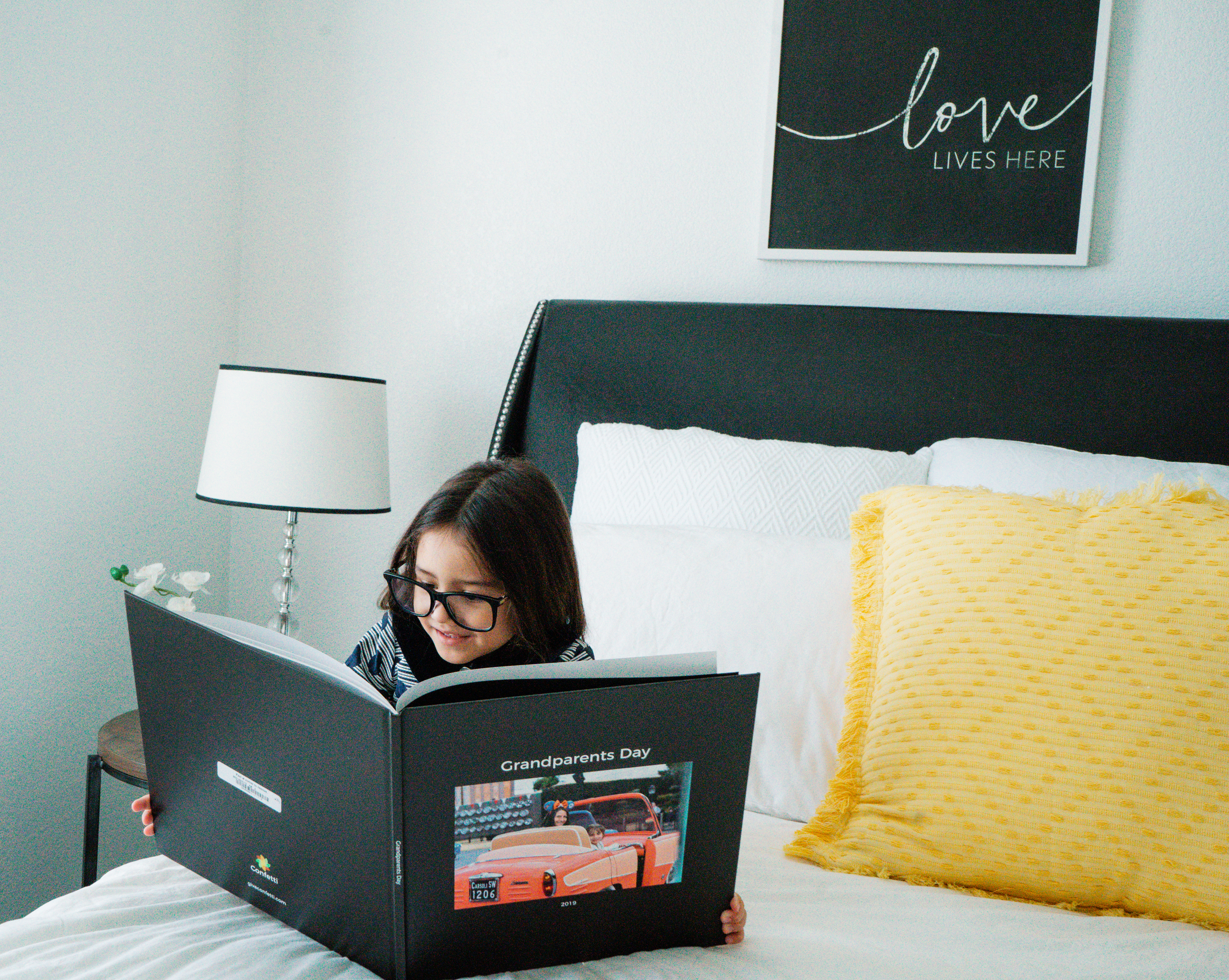 This post is sponsored by Confetti. All opinions are our own and as always we only work with brands we love.
As a kid growing up, I spent most of my childhood at my grandparents' house. During the week, my abuelita (grandmother) would walk me to and from school. After school, she'd babysit me at her house until my parents would get off of work. In retrospect, my abuelita was and is like a second mom to me. I'm forever grateful for all the years she helped raise me and for being a huge impact still do this day in my drive and motivation to succeed. 
Now as a mom of two little ones, I love seeing my kiddos spend time with their great grandparents and two sets of grandparents. It warms my heart to know they're so very lucky to have them all. And for this very reason, Grandparents Day is a day I absolutely love celebrating. 
Each year, we usually have our girls make a painting to frame and gift them to the grandparents. But this year, we're doing something extra special. We're surprising them with these sweet Confetti keepsake books. I know the abuelitos are going to love seeing all the memories we've captured throughout these years with their grandbabies. But the best part? Once we surprise them with these books, we can have them go online and contribute to a slideshow with more photos of their own.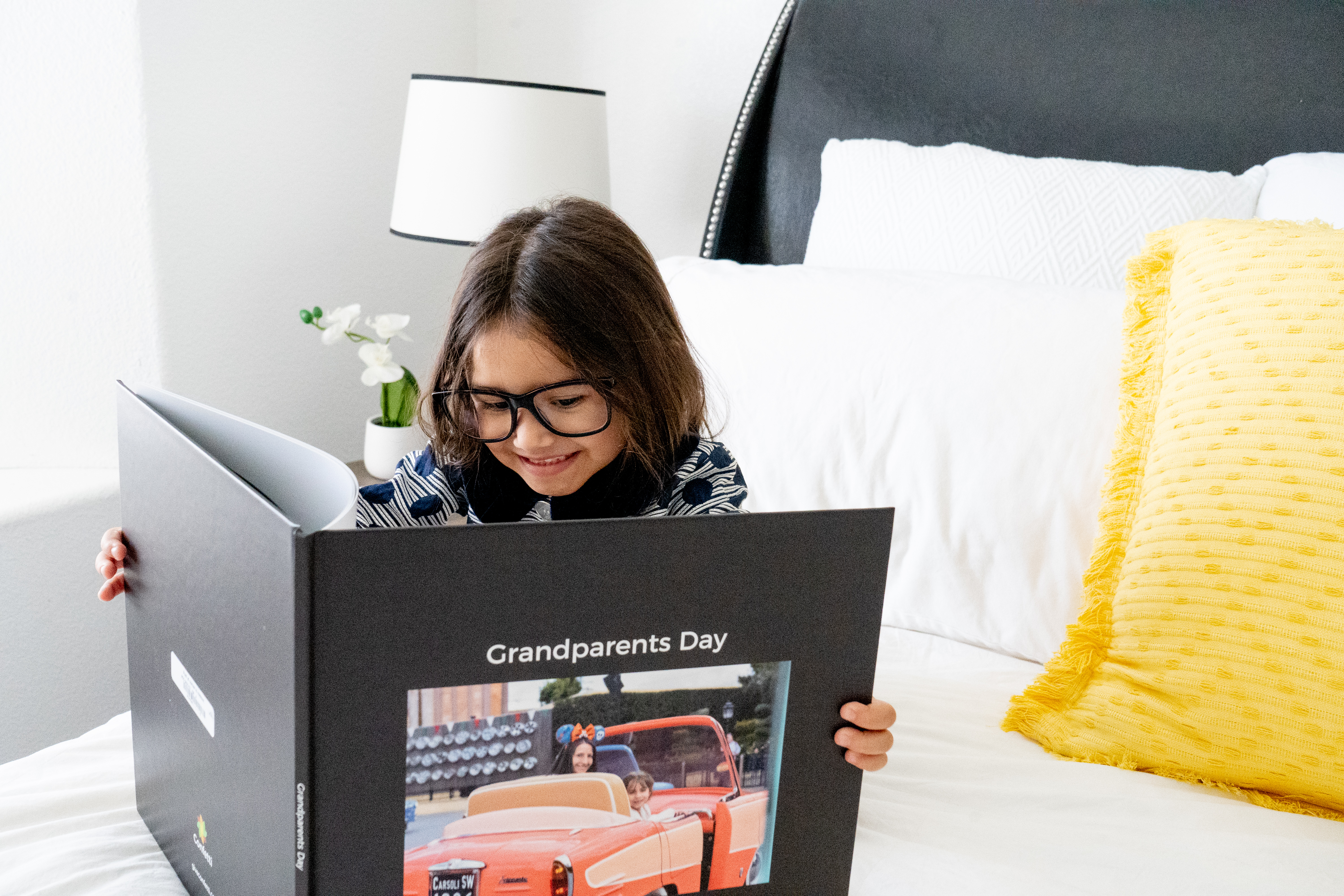 What Makes Confetti Different?
Easy

: With Confetti it's super easy to

create a collaborative photo book and digital slideshow.

Just need to add one photo per page. No extra frilly fonts, colors or designs. Customize the cover and Viola! Making it easy for everyone in the family to create.

Save Time:

Spend less time dragging and dropping and more time connecting with loved ones.

Convenient

: Even when family and friends are miles away, they 

can help create a memory book too. With one shareable link, everyone can add photos so it becomes a true team effort.
Free:

Receive a free digital slide show with a keepsake book purchase. Even if someone doesn't create a Confetti book, they can still see and share a photo slideshow with others. The slideshow makes it easy to share the final product without having to buy copies for everyone, while the keepsake books offer a thoughtful gift to add to your coffee table and look back on for years to come.
Confetti Is About Bringing People Together 
These books are perfect for just about any occasion from Birthdays, Anniversaries, School Sports to the holidays. The best part? We're loving that you can gather photos and messages from multiple friends and family members all in one place to create a photo book and/or slideshow from the images gathered.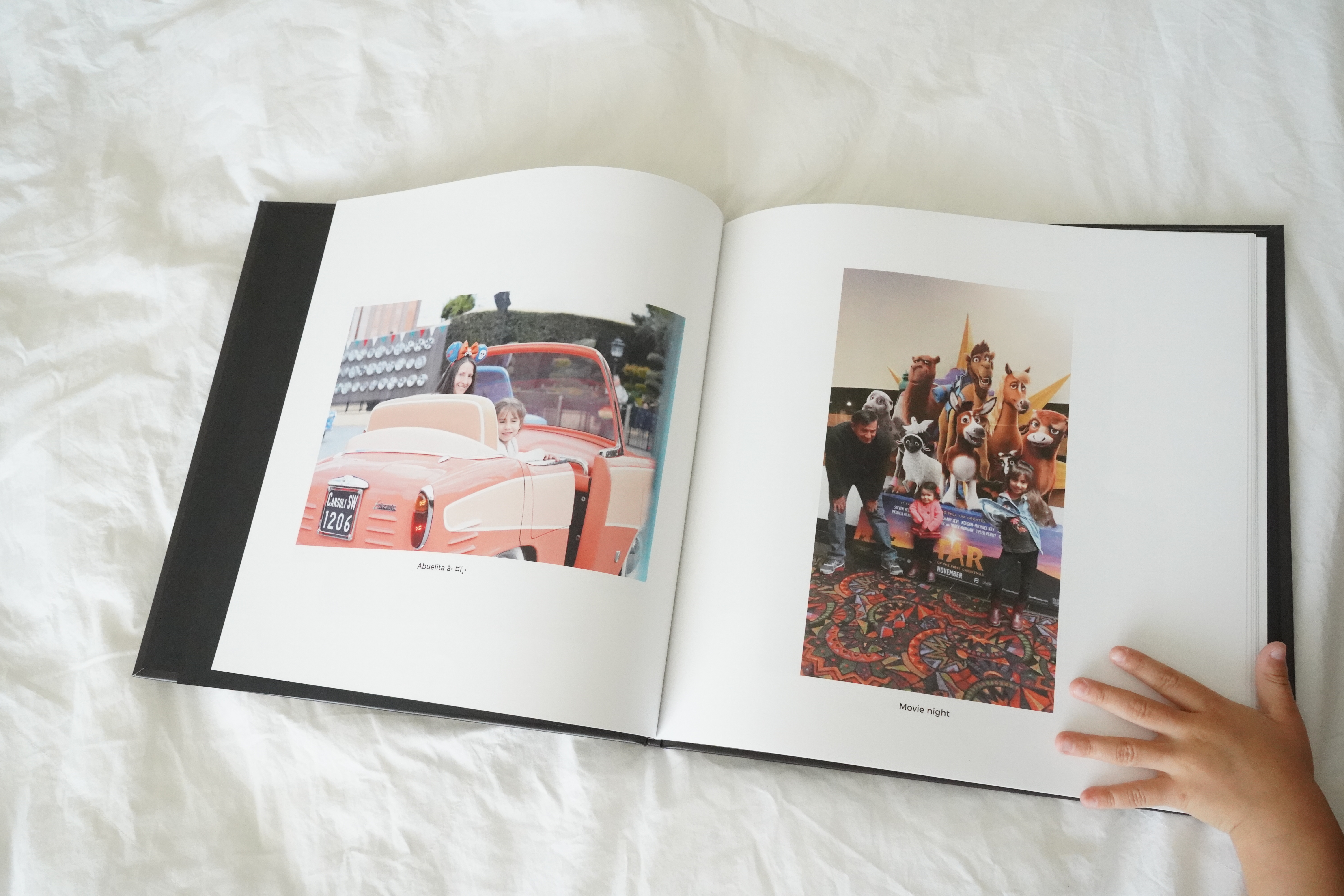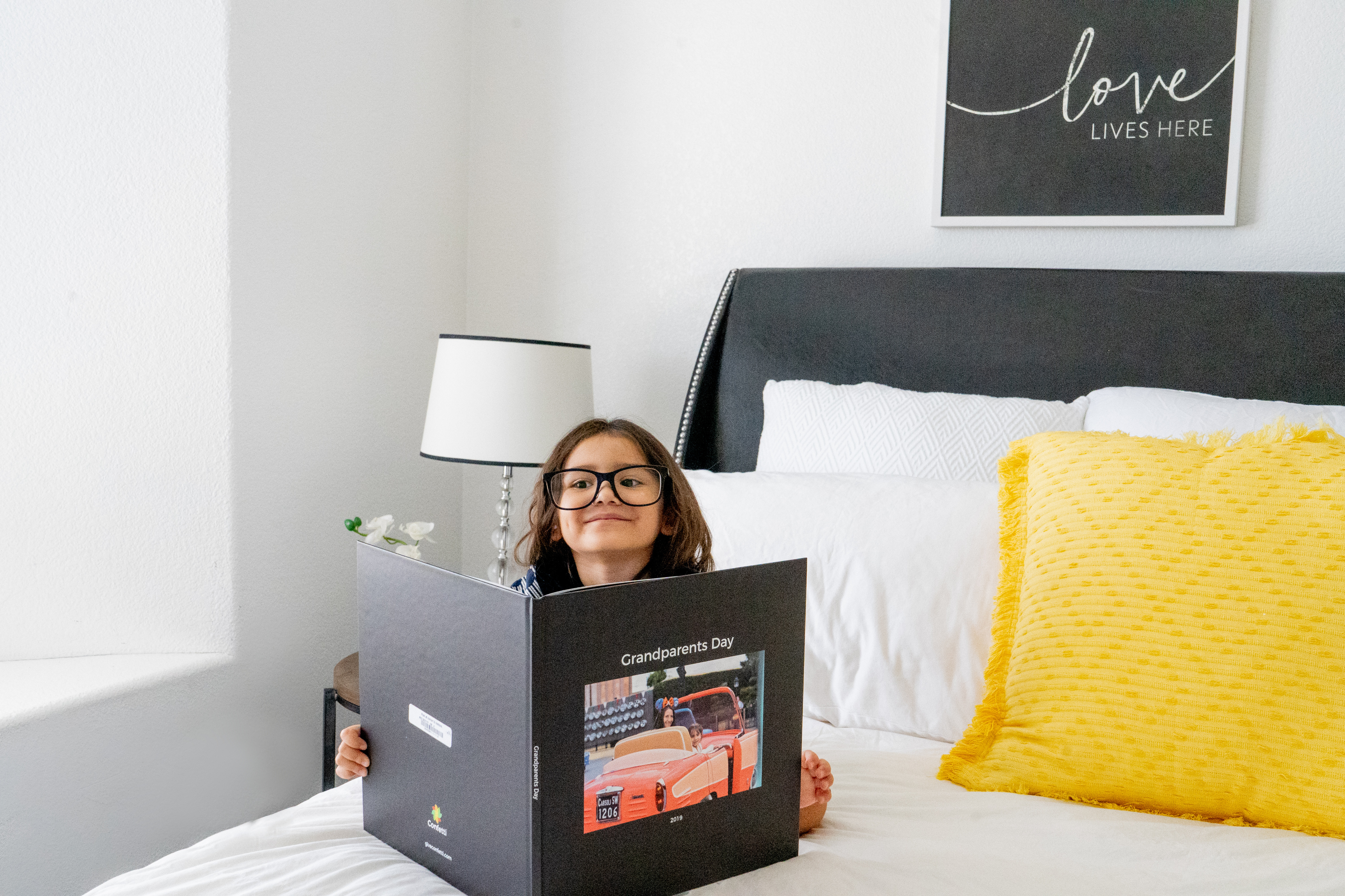 So what are you waiting for? Celebrate the moment, cue the confetti! Head to www.giveconfetti.com to make your own Grandparents slideshow and purchase your own Confetti keepsake book.