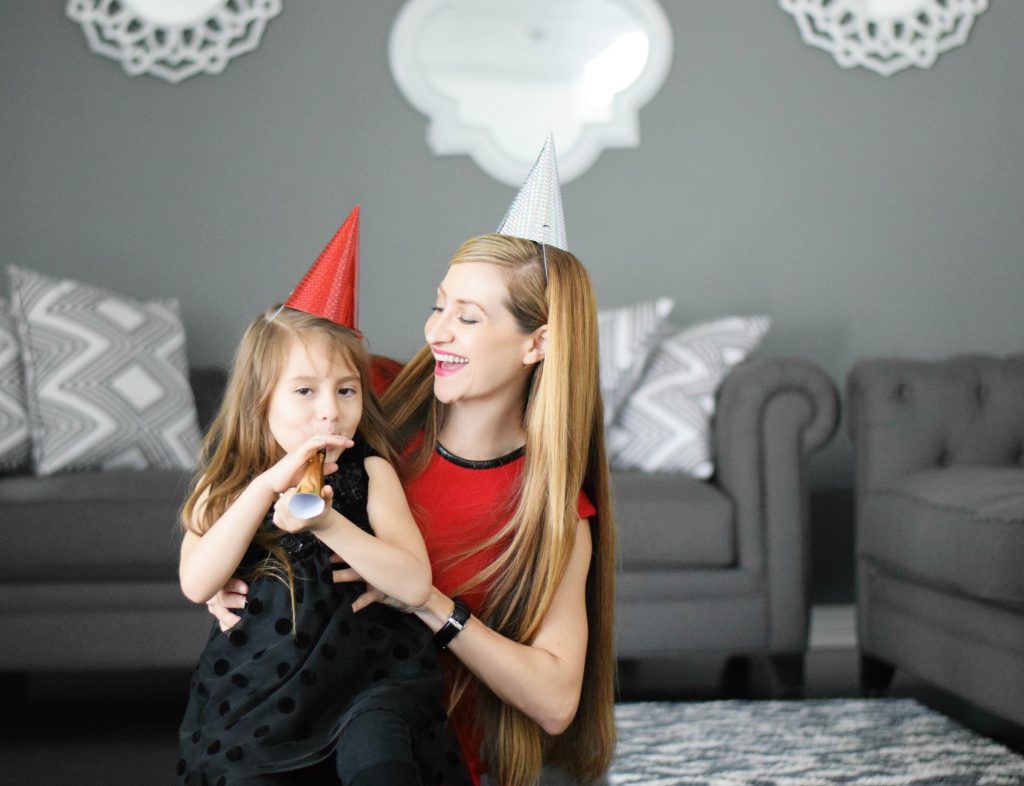 Let me start by saying that I can't believe the year is over. I'm still trying to cross off things on my last resolutions list. So rather than create a new list with things that are for sure just going to sit on the back burner, I've simplified it this year and kept it attainable. Just five things that are for sure to make 2017 extra special and all for the better.
5 mom new years resolutions
1. Be present – It's certainly easier said than done with the multitude of social media apps out there and even kid apps. In 2017, I plan to completely disconnect from our phones, T.V. and computer for a few hours each day. Calling it our holy hours.
2. Declutter – Now is the time to get rid of all the toys! Ha- ok not really. I wish I could, though. They are literally taking over every inch of our home. I've already started to go through them all and make piles of toys the girls have outgrown or don't use on the daily. And I'll be placing the rest of the toys in closets and bins. Anything that does not fit will for sure be donated. Done and done! Now let's hope Mia, our oldest, doesn't realize they're missing. That girl has such a gnarly memory!
3. Get Organized – Having two little ones has made it difficult to stay on top of everything and organizing our home has for sure taken a back seat. I'm going to make a list of 5 things that need to get organized and give myself an actual due date to get it done.
4. Have Patience – Ok, hands down the hardest one on my list. Keeping it real over here. Some days are harder than others but patience is a must with little ones. I just bought a great book for inspiration. Can't wait to let you know if it works.
5. More Dates – By this, I mean scheduling quality time with both my kids and husband individually. I think it's so important to do this more so when there's 2+ kids. Love taking Mia on movie and frozen yogurt dates. Plus, it helps when she's craving extra attention. Ahem, acting up because of all the attention we now give to the baby.
*Bonus for 2018: Take a mommy time out once a month. It's so important for us moms to make sure we also make time for ourselves. I know, I know, I get it. The mom guilt, right? But trust me, it will make a big difference with your family. Even if it's just a couple hours reading a book at a local coffee shop, getting a facial done, or going to brunch with your girlfriends. Remember to scheduled these timeouts and add them to your calendar as well!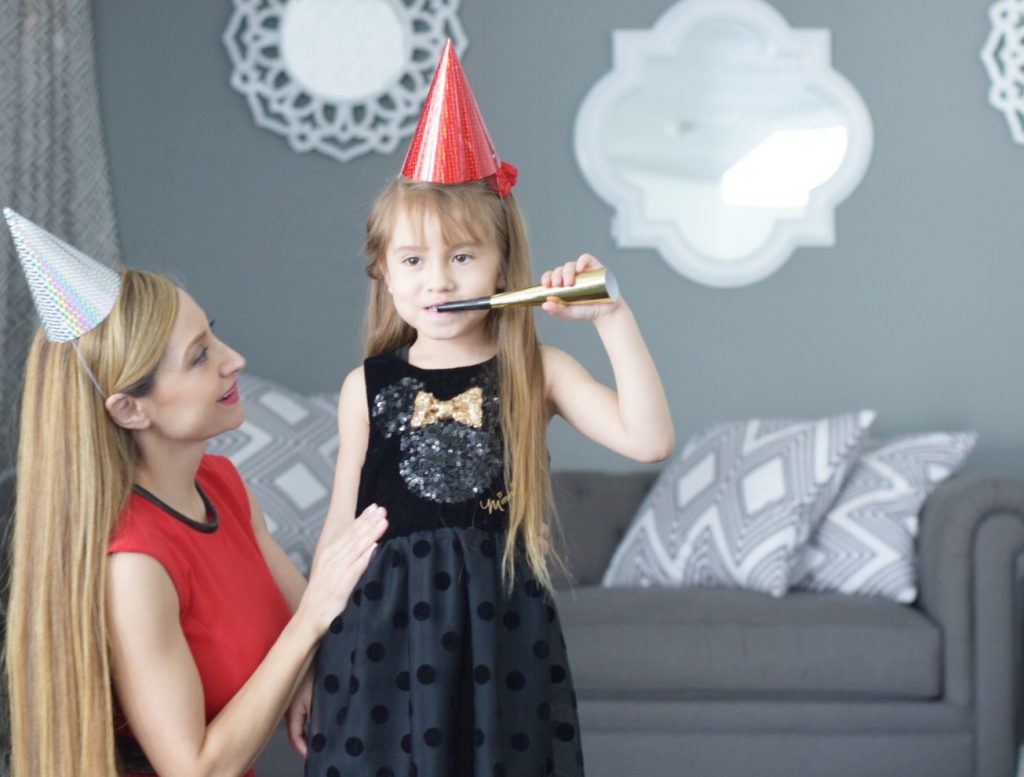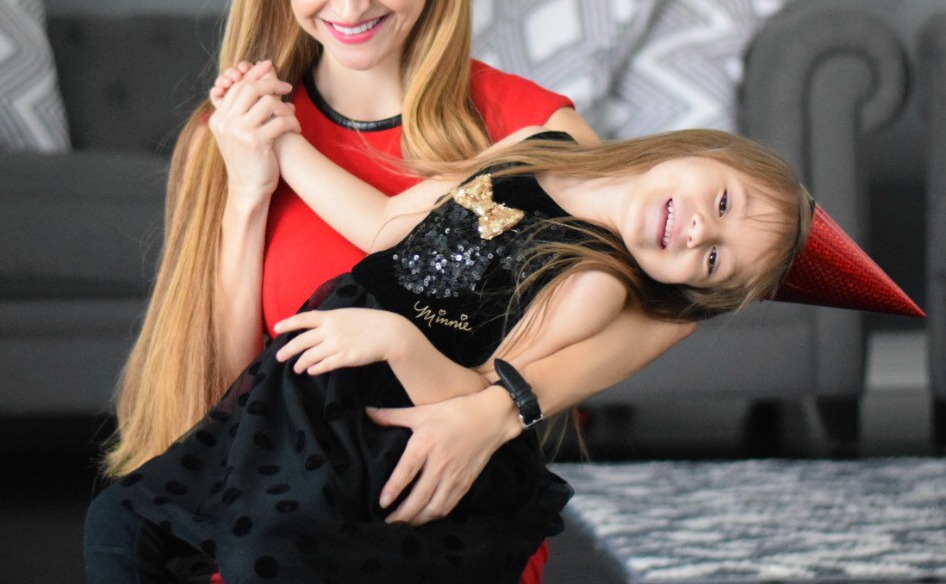 And what are your mom resolutions? Is your list bigger this year or are you simplifying?
Abrazos (hugs) — Gladys