School's out for summer, yasss! And if you haven't had a thing planned for the kids have no fear. We're sharing our top 10 that will surely get the whole family involved and help rid of any summer boredom.
Summer Bucket List For Families
Movie Night at the Park – Our city has movie nights at the park. These really are tons of fun for kids of all ages! Some even include movie costume contests, themed snacks, family picnic games and food/drink vendors. Be sure to check with your city or even nearby cities to see if there are any movies showing at your local parks.
Build Sand Castles – Plan a day trip to the beach or body of water closest to you. There's nothing better than dipping your toes in the ocean and making sand castles with the kiddos during summer break.
Eat Ice Cream For Breakfast – Ok, not the healthiest way to start the day but once a year (preferably to kick off summer) and as a summer tradition, we add ice cream to our protein style waffles. This unordinary meal surely makes our kiddos day.
Plan A Roadtrip – We're weekend road trip junkies over here. I guess you can say it helps that we live in a state that has beaches, mountains, and deserts nearby. We absolutely love that we can take short trips with the girls and explore everything California has to offer.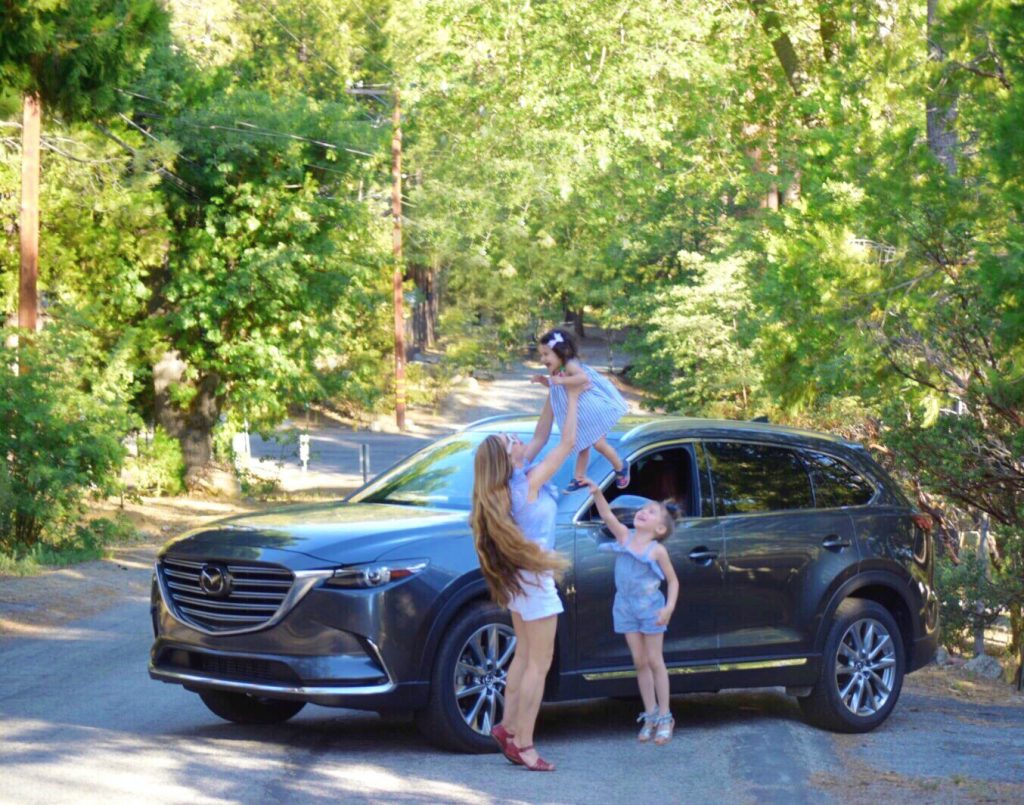 Recently, we took a road trip up to the mountains and had the opportunity to test drive the new Mazda CX-9 top-of-the-line Signature trim model. I admit I was a bit reluctant to drive it up and down the steep winding roads. More so as we were not sure how it would handle the road nor if it was safe and comfortable enough for our family of four. Well, let me tell you, the handle on this vehicle is by far the best we've ever tested. And I mean that wholeheartedly. It was smooth sailing throughout our entire trip.
Let me also mention that much to our surprise, the craftsmanship on both the outside and inside of this vehicle screams luxury. Definitely surprised as we had no idea Mazda was a contender in the luxury SUV segment.
5 Favorite features:
 i-ACTIV AWD® all-wheel-drive system monitors changing road conditions and adjusts power delivery to help give you optimal traction before your wheels can slip. Even when the weather's perfect, i-ACTIV AWD® helps stabilize and improve the CX-9's overall road grip by sensing changes in steering effort and throttle input to distribute torque more evenly.
Keyless entry – every sports mom's dream!
i-ACTIVSENSE® advanced technology with milliwave radars and cameras to give you a sixth sense for safety, helping to alert you to hazards before they happen.
Active Driving Display, a head-up information screen that is projected onto the drivers' side windshield.
Power sliding-glass moonroof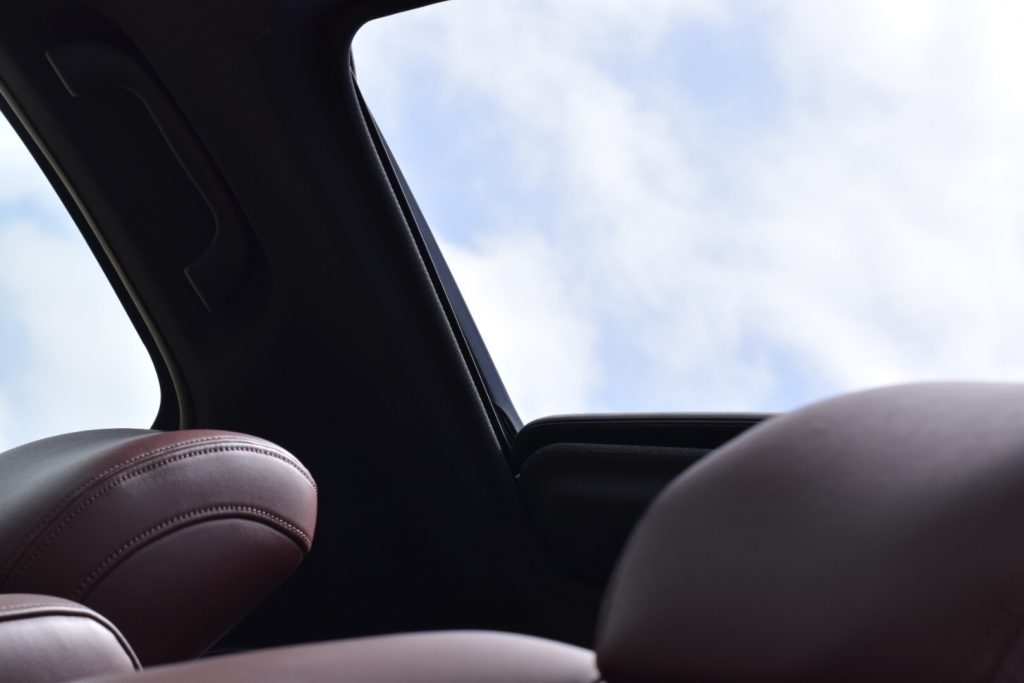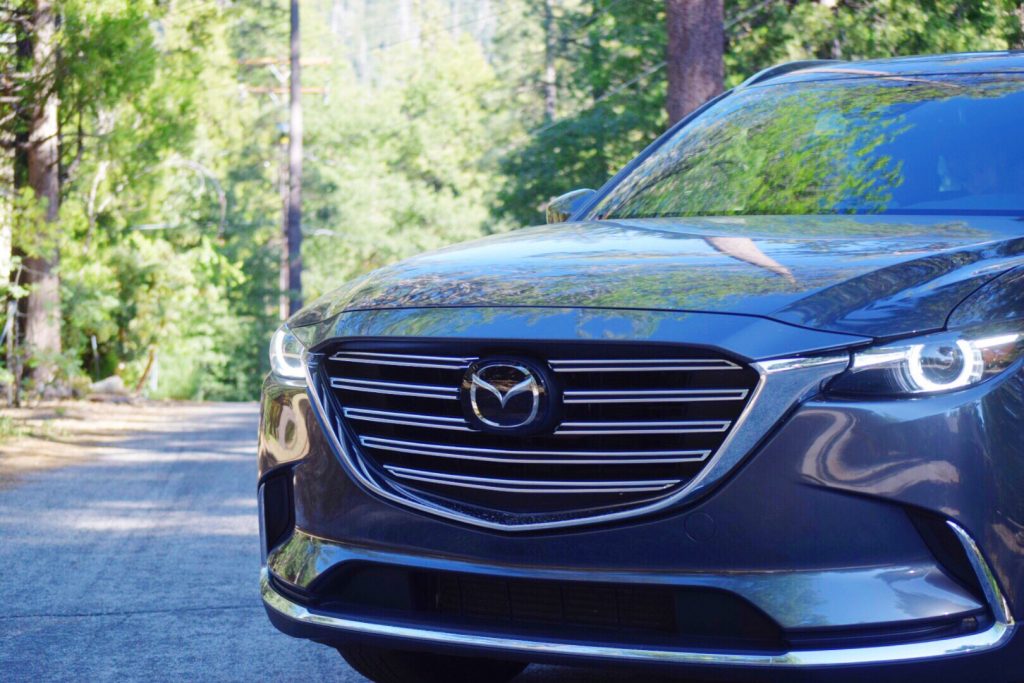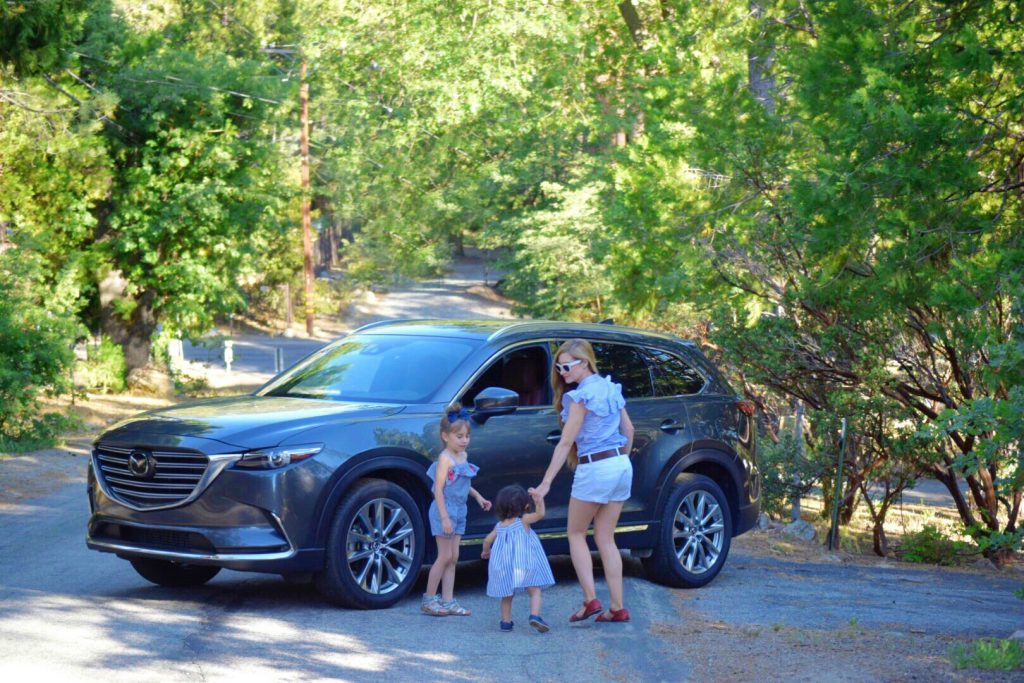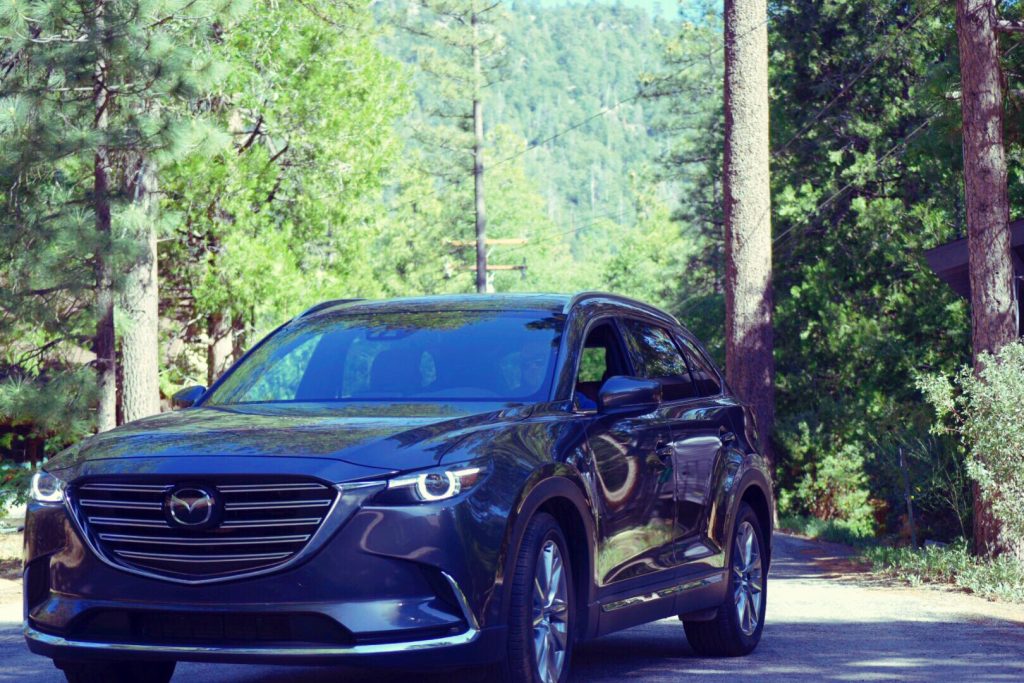 Neighborhood Water Balloon Fight – We live in a cul-de-sac and most of our neighbors include families with young children. This means we're lucky enough to be a part of block parties, annual holiday celebrations and recently added summer water balloon fights. It's pretty neat to see the kids play together and have a blast on our street.
Make S'mores – I mean who doesn't love these things?
Summer Scavenger Hunt – Create a list of items around your neighborhood and have the kids collect them all. The prize? How about a popsicle party? Click here to print out some scavenger hunt lists.
Nature Art – Go for an early nature walk and have the kids collect twigs, leaves and anything they find and love. Once you get home, let them create beautiful artwork using the items they collected along the way.
Host a BBQ – Invite friends and family over for a delicious bbq meal
Kindness –  Do a random act of kindness as a family. For us, it's important that our kids understand the concept of giving back. Even at an early age.
Here's to a safe and oh so fun summer!
Abrazos (Hugs) — Gladys