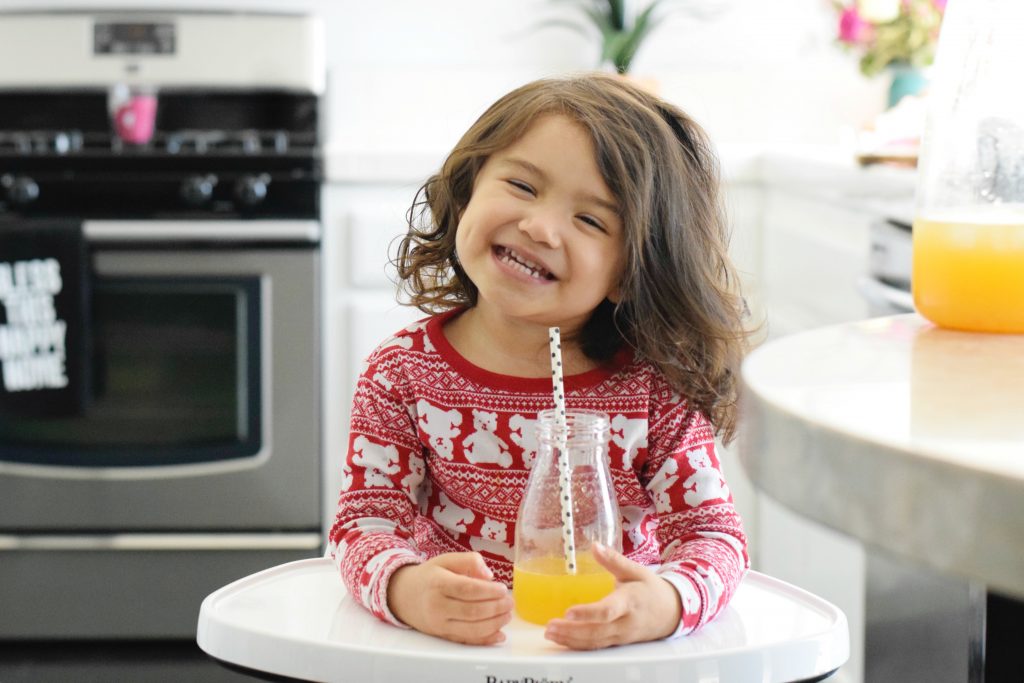 Grapefruit – Why Is It Good For Kids and How To Get Them To Eat It
My girls love fruit but I can't get them to eat grapefruit for the life of me as it's a bit too bitter and tangy. So I came up with a few quick tricks to get this fruit into their bellies. Now you might be asking, what's so great about this particular fruit anyway and why focus on it so much?

Benefits of Eating Grapefruit
Grapefruit is an excellent source of Vitamins A and C.
The combination of fiber, potassium, lycopene, Vitamin C and Choline in grapefruit help maintain a healthy heart.
Grapefruit is made of 91% water, helps to keep you hydrated.
Helps fight the flu!
The biggest benefit of grapefruit in children is due to diabetes. In today's society, childhood obesity is almost at an epidemic level. One of the possible side effects of obesity is a big one–diabetes. Children who are overweight or obese are at large risk for developing diabetes. Since grapefruit pectin helps to control blood glucose, it can be an important part of their daily diet.
Source: Produceforkids.com & PittmanandDavis.com


And why is it called grapefruit?
"A relatively recent addition to the citrus family of fruit, the grapefruit was first spotted on the island of Barbados in 1750. A cross between a pommel and a Jamaican sweet orange, it was named for the way it grew in clusters like grapes." — Pittmananddavis.com Who knew, right?
So now that you know why this fruit is so great for us to eat and where the name comes from, check out a super easy way to get the littles ones to enjoy it as well.
Grapefruit Cara Cara Juice
I've started experimenting with freshly squeezed juices lately. It was in all honesty a test to try and see if my girls would actually drink something with grapefruit in it and let me tell you, even I was surprised they loved this grapefruit concoction. Plus, it's the easiest recipe ever!
Freshly Squeezed Pink Grapefruit Cara Cara Juice
Ingredients
2 Pink grapefruits cut in fourths
6 Large Cara Cara Oranges cut in fourths
2 c ice
1 c water
Instructions
Squeeze juice out of grapefruit and oranges into a bowl. We have a juicer but it's time-consuming washing all the parts afterwards. I think our juicer might just be too old as we can't throw it into the dishwasher so I prefer to just use a lemon squeezer.
In a large carafe, add water, ice and juice. Shake well and serve.
Extras: I like adding fresh mint leaves to ours but if your kiddos don't like mint no need to add. Also, be sure to strain pulp out completely if you're kiddo doesn't care for it. And if your kiddos like their juice on the sweeter side just add the cup of water to a saucepan along with a tsp or two of organic sugar. Warm up a few minutes (do not boil) and poor into carafe followed by ice and juice.
https://themotheroverload.com/grapefruit-good-for-kids/
The sweetness of the Cara Cara Juice itself makes this recipe less tart and tastier! We buy the large bags at Costco which are a great deal.
Side note: if y0u're looking for a refreshing summer adult beverage this one is great paired with vodka. Just sayin' 😉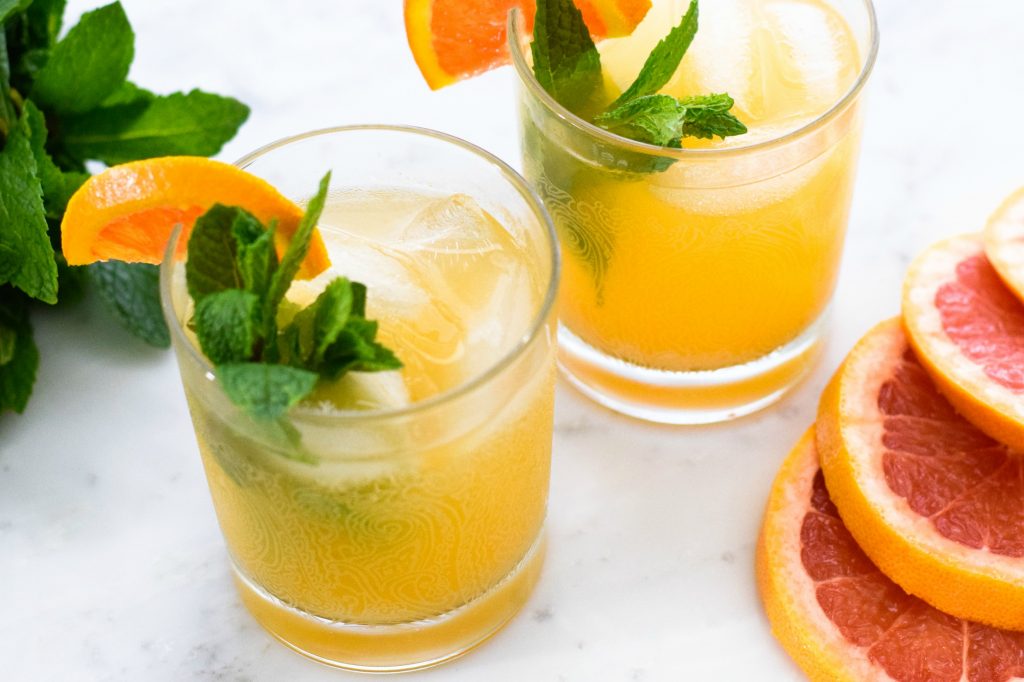 And be sure to check out how to get kids to eat raw kale.