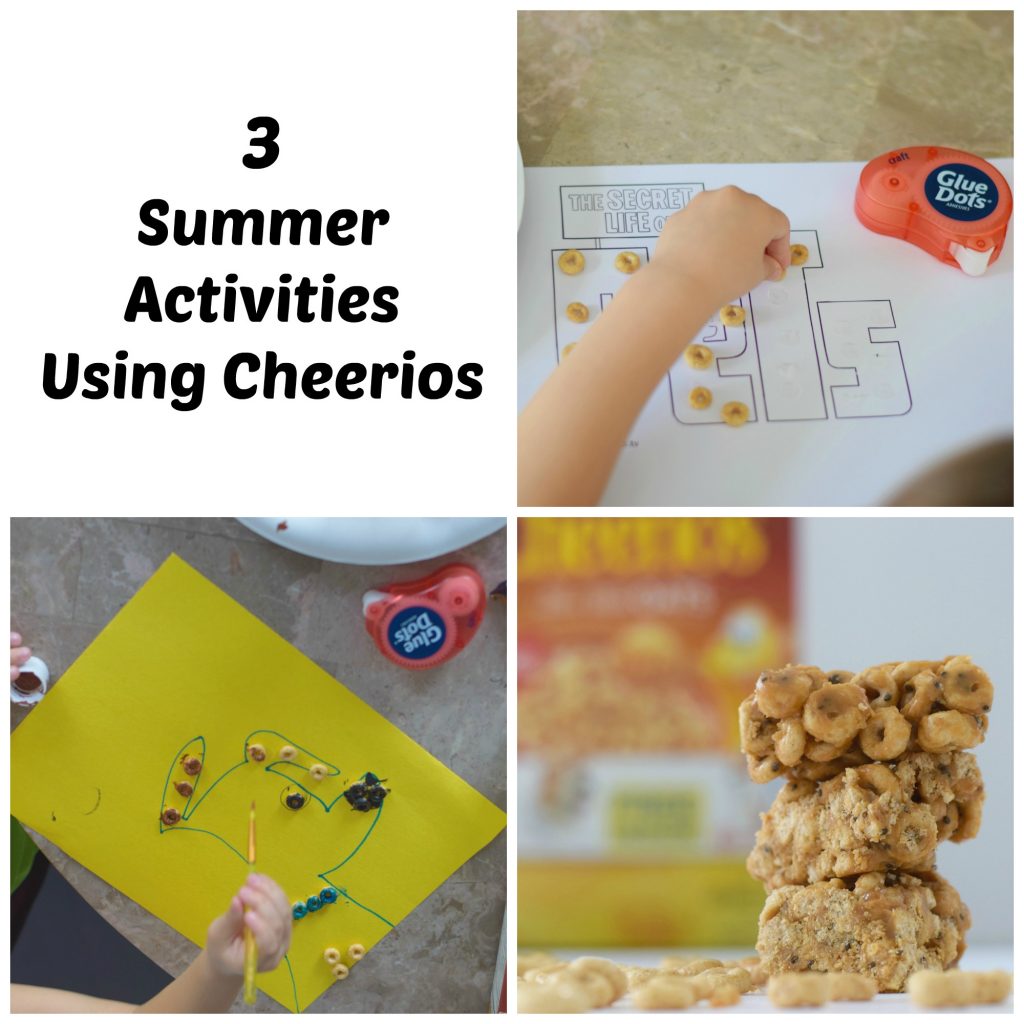 As most of you know, our little rambunctious overly energetic 4-year-old, Mia, is an animal lover. And if she had it her way, we'd literally have a zoo inside our house. We're talking reptiles, mammals, and pretty much any animal that has roamed the face of this Earth. So when we saw the trailer for The Secret Life of Pets, we immediately knew this was something we needed to add to our summer to-do list.
If you haven't seen the trailer, The Secret Life of Pets is a comedy about the lives pets lead after their owners leave for work or school each day. The movie comes to theaters nationwide on July 8, 2016.
So what does the movie have to do with Cheerios®?  Well, starting in July, you can find 6 The Secret Life of Pets collectible character key chains inside specially marked boxes of Honey Nut Cheerios®, Multi-Grain Cheerios®, and Regular Cheerios®.
As you can see, this little love of mine was impatiently waiting to open the box of Cheerios® we received and see which key chain she got. Apparently it's now her favorite bracelet and refuses to take it off. 🙂
By the way, who doesn't love Cheerios®? It's a great low-carb cereal option for our family. But best of all, we love that the very first ingredient contains whole grain oats and it's also gluten-free. Perfect for family members that are allergic to gluten. Not to mention, they're ideal for little fingers to snack on and to use for kids arts and crafts.
Learning Letters
Cheerios are a perfect way to encourage learning letters. We found this neat print out of The Secret Life Of Pets and had Mia spell out the word Pets in Cheerios. We secured the Cheerios using glue dots. Glue dots are mess-free and instantly adhere to paper. But glue works just as good. Download The Secret Life Of Pets print out here.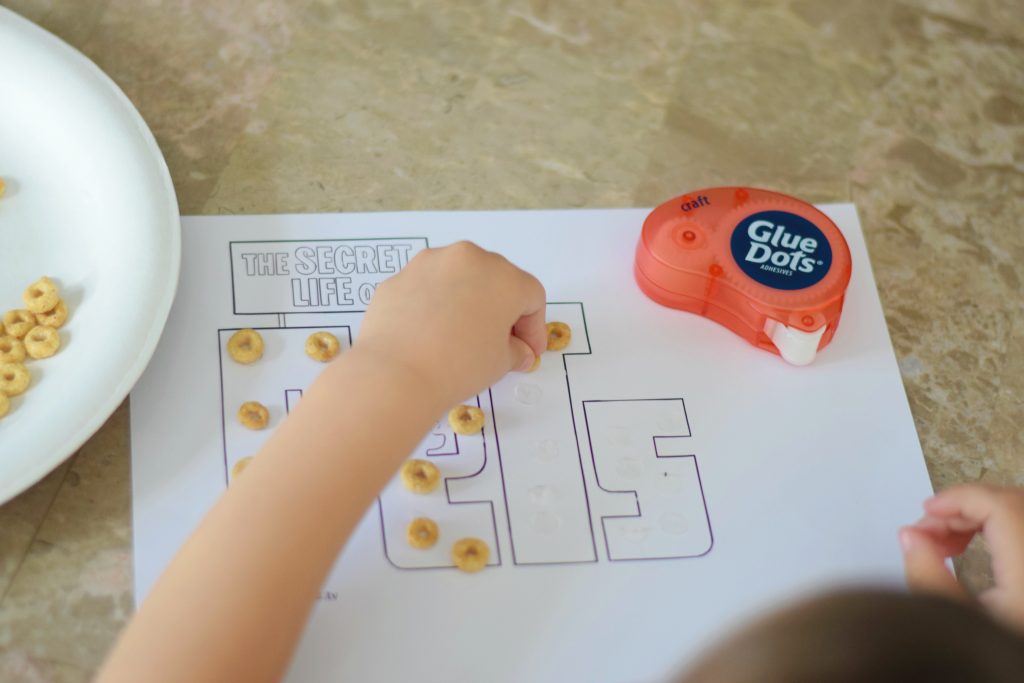 Arts & Crafts
We traced Max's silhouette (as seen on the movie title) onto construction paper. Have your kiddo glue Cheerios to the silhouette to create a dog collar, spots, eyes, etc.. Paint over Cheerios. Let dry and hang up their work of art.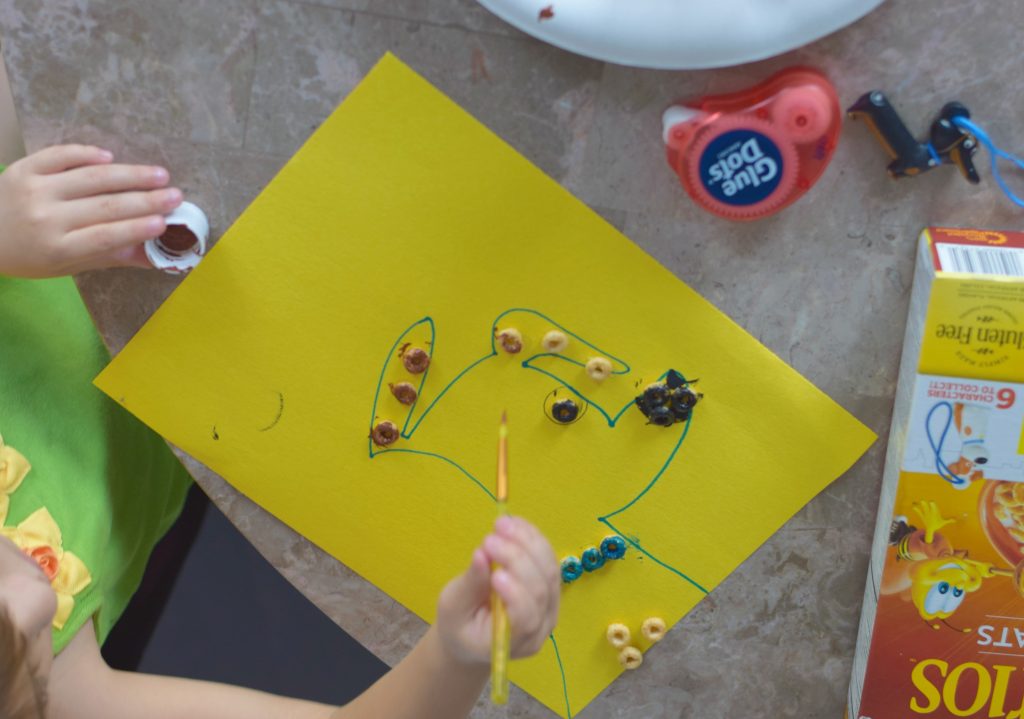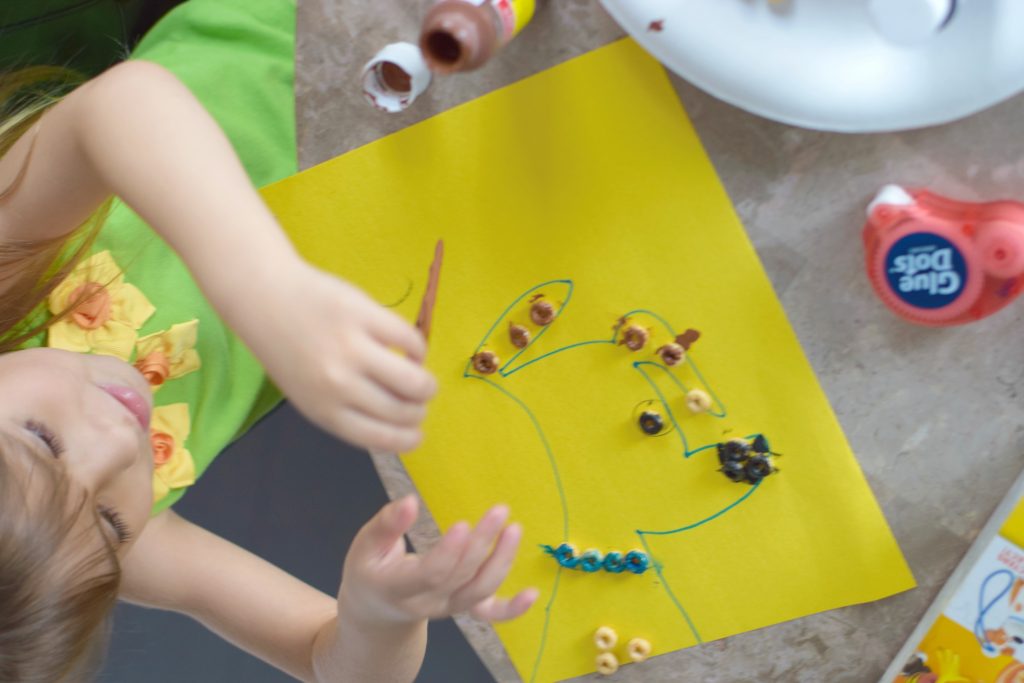 Pre-Movie Snack On
Cooking with kids is tons of fun. So naturally, we had to include a recipe on this summer activity list.
Peanut Butter Protein Cheerio Bars
Ingredients
1/2 cup PB
1/3-1/2 cup Organic Honey
3 cups Cheerios
1 tsp Flax Seeds
1 tsp Chia Seeds
*Hemp Seeds are a great addition as well
Instructions
Line an 8 x 8 inch pan with parchment paper.
Parents, combine peanut butter & honey in a large saucepan and set over medium heat. Heat until mixture just starts to simmer, about 2-3 minutes, stirring. Remove from heat and stir until mixture is well-combined. Let it cool down. Have the kids add in chia and flax seeds to the PB/honey mix.
Place cereal into bowl. Fold in the PB, honey and seeds mix until evenly coated. Pour mixture into prepared pan, cover with parchment, and press firmly. Note: A roller will help to firmly and evenly pack down the mixture so the bars hold their shape. Chill in the refrigerator for a min of 1 hour. Cut into squares and serve.
https://themotheroverload.com/3-summer-activities-using-cheerios/
Bonus Activity!
Create your very own Petmoji. And learn all about The Secret Life of Pets movie here.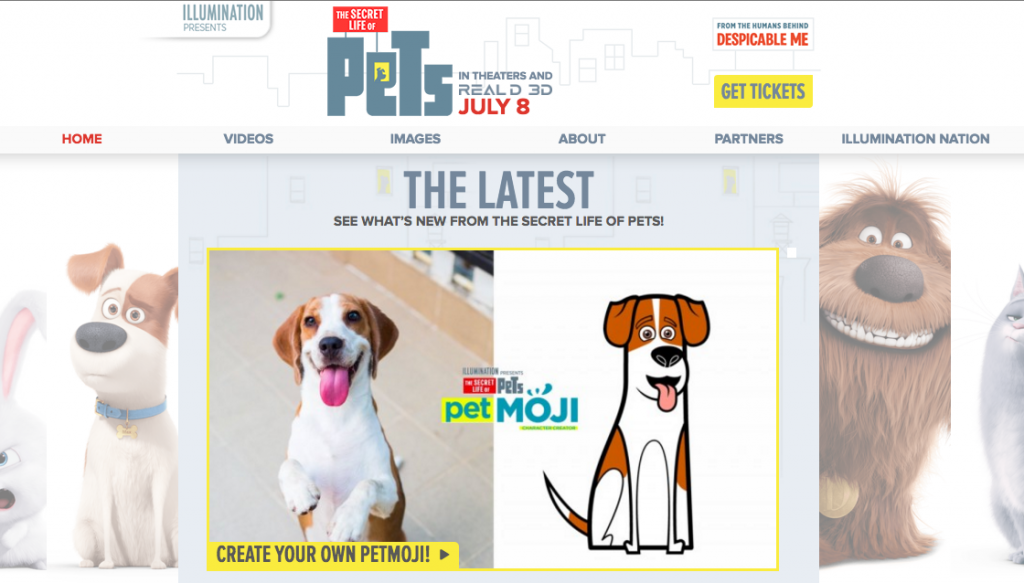 Happy Summer!
Abrazos — Gladys